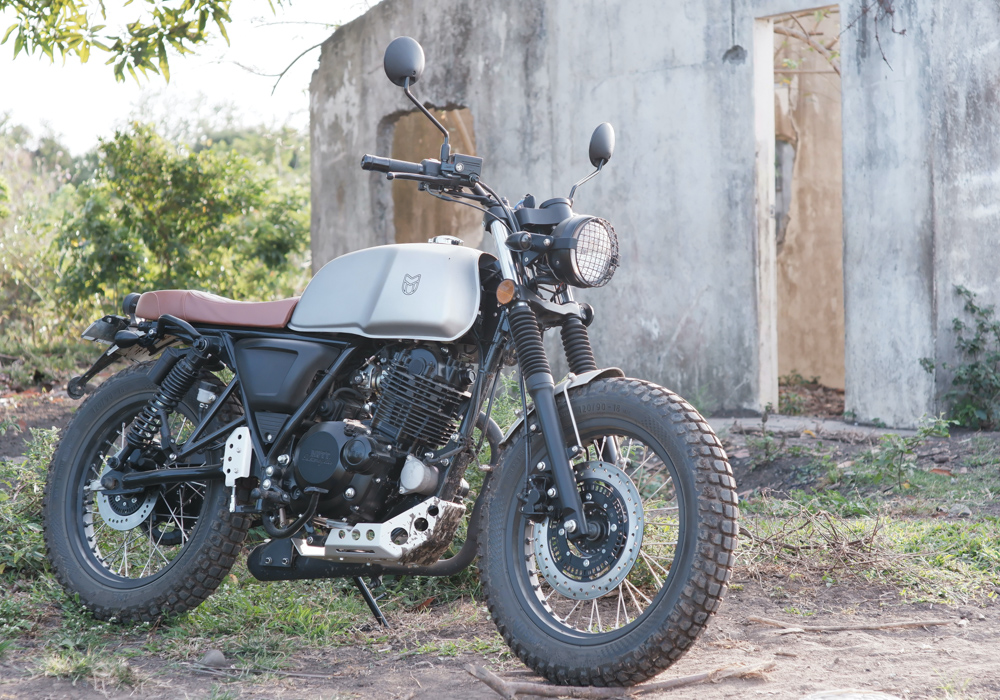 It has been a week since my bout with COVID, and although I am not in the best mood to go out, Mutt Motorcycles has just dropped off the Akita 250cc at my house and I have to spend some time with it.
First impressions are important, and here the Akita comes out swinging. Mutt Motorcycles is a fairly new British brand of turnkey bespoke bikes out of Birmingham. After years of fabricating expensive special bikes, the founders of Mutt saw a market for small-displacement custom bikes that captured the spirit of classic motorcycles from the '60s and '70s. Working with partners in the Far East (read: Chinese) for the basic components, but making sure to get a solid and reliable engine in the Suzuki GN 125/250, Mutt then builds the bikes to its own specifications and look.
The Mutt Motorcycles Philippines website has a wide variety of 125cc and 250cc models to choose from, but they all basically use the same frame and engines, and the differentiation lies in the cosmetic touches as well as the tires and the suspension specifications. So, it has a Mad Max-style scrambler in the Razorback 125, then a more laid-back, urban scrambler with the Akita.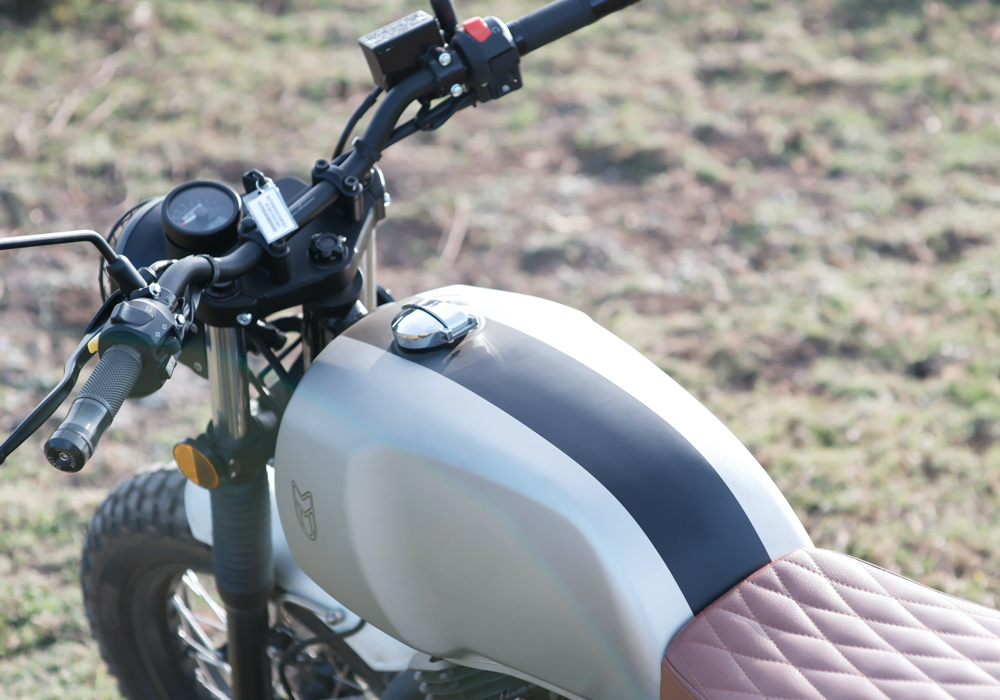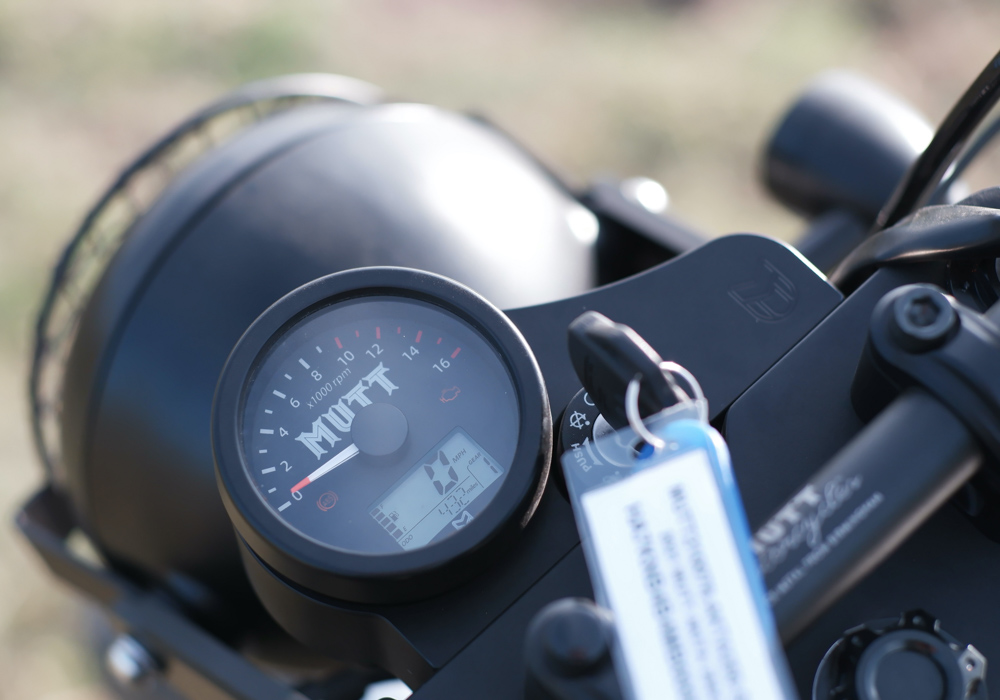 And the Akita does look nice. From the handcrafted, oversized tank that is like a flexing bicep to the matching tanned, leather seat and the CNC machined handlebar, headlamp brackets, and bar ends, the Akita does have a premium, custom aura that is head and shoulders above your average small-displacement bike.
As well it should, because the P250,000 price tag will make value-focused buyers think twice. A Husqvarna Svartpilen 200 is P50,000 less, and a KTM 200 Duke is even cheaper, while a CFMoto NK400 is only P220,000 (and expressway-legal, too). But it is unfair to compare the Akita to these mass-produced bikes, because Mutt Motorcycles is all about delivering turnkey, customized bikes to riders without the headaches and the long waiting times of traditional customization.
Going custom means spending more money than another run-of-the-mill bike, and aside from the long waiting time, you are not always assured everything will work perfectly. So, Mutts are about changing your expectations about these bespoke steeds.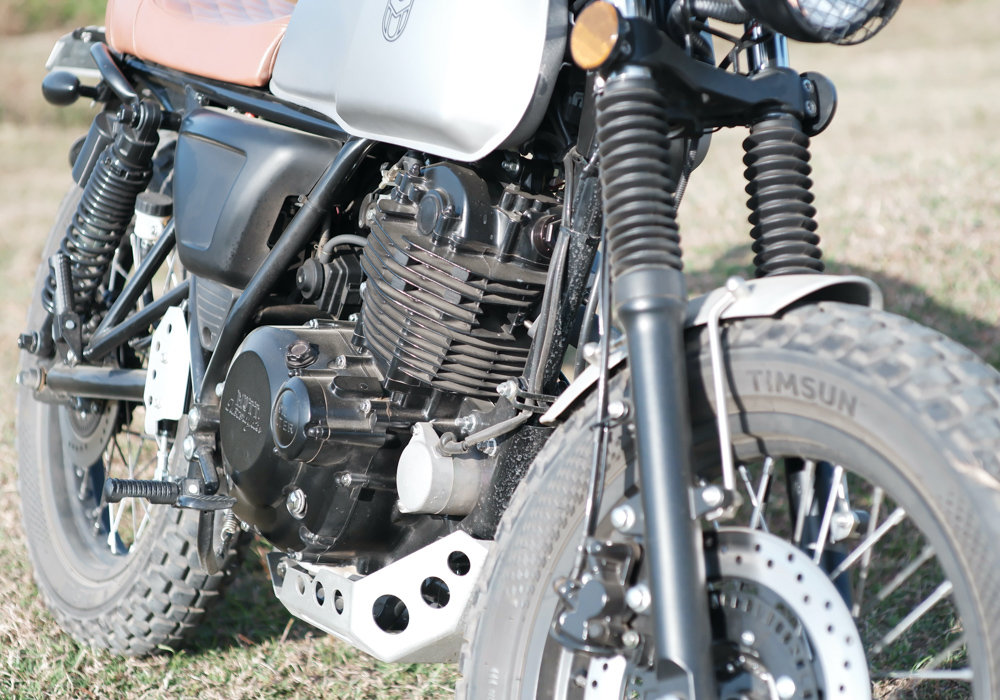 Start the engine and all thoughts about "value-for-money" are quickly forgotten as the fuel pump comes to life and the motor starts up without hesitation. The muffler looks like a tiny, customized megaphone, and gives the otherwise diminutive engine a characterful bark. You only get five gears to play with, but clutch action is light and the ratios are on the tall side for a more relaxed city riding. Finding neutral is easy even with a cold motor, but a sizable gap between first and second will sometimes put you in neutral by mistake.
Like those knobby, 18-inch Timsuns would suggest, ride quality is firm and not at all squishy like your average TMX. The website does not say how much suspension travel you get from the fork or those twin gas shocks, but I would guess it is not a lot. Since its scrambler aesthetic was tempting me to go on some dirt roads, I did—and found it to be an enjoyable experience. The firm damping helps to keep the suspension from bottoming out, and as long as you take it easy on unpaved roads, you will not scrape that low-slung exhaust too much. The gorgeous, tan leather seat is also firmly padded, which helps support your bum for long rides.
Of course, even though everything worked just fine with the Akita, some of the custom features look great in pictures but do not work so well in reality. In particular, the front and rear mudguards are very small for aesthetics, but they do a piss-poor job of shielding you or the bike from mud and rain splatter. The tiny instrument pod is retro cute, but the speed is in miles-per-hour and the rev counter digits are so small that they are close to being invisible at night. Small prices to pay for the custom retro lifestyle.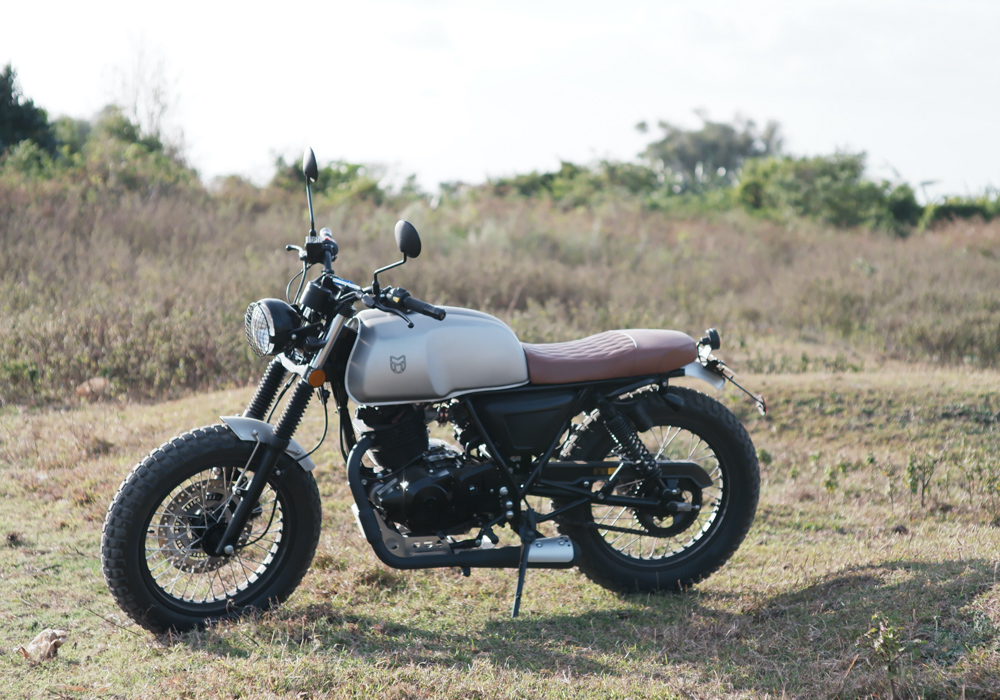 I spent a whole afternoon just bopping around with the Akita, and it really was an enjoyable experience. It is light and flickable, yet it looks brawny and purposeful—a cut above mass-produced small bikes. Mutt claims a top speed of somewhere around 120km/h, but you will need a lot of road to hit terminal velocity since it struggles to climb past 90km/h in a strong headwind. The sweet spot is in the 70-80km/h range, where it has a lot of torque to just chug along in fifth. I did not get a chance to measure fuel economy, but the little Suzuki motor plus the huge tank should easily get you 300km between fill-ups.
With around two dozen models to choose from, the British manufacturer offers buyers a painless entry into the world of retro-themed motorcycles. They are not full-on, one-off creations, but the low-volume business model ensures you can get a bike in the exact configuration you want without waiting for a long time (plus the assurance of a warranty). Mutt currently has its showroom in Clark, Pampanga, but two dealerships are set to open in Metro Manila soon.