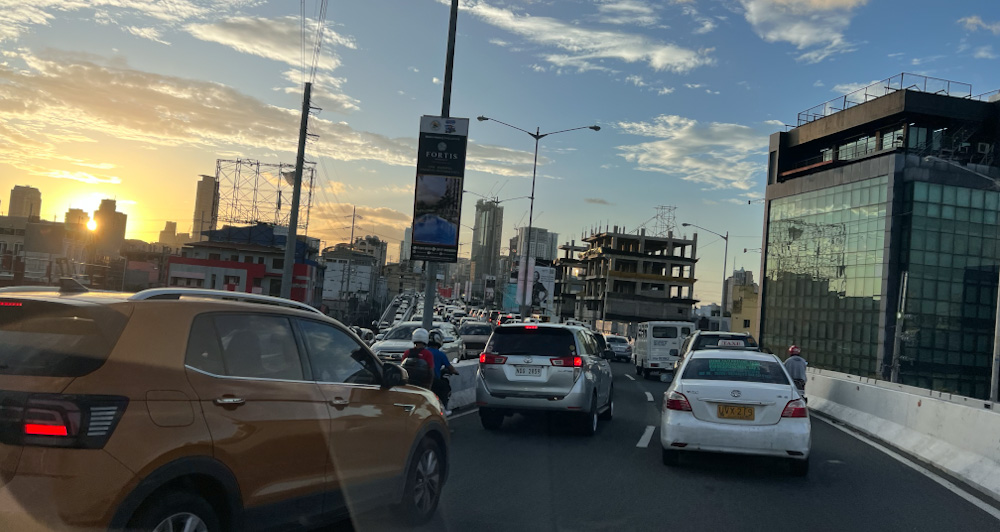 Technically, I'm not what you call an expat anymore, but I know that I will always be seen as a foreigner despite having spent many years in the Philippines by now.
I love the country, and I especially love Metro Manila, although sometimes I'm not sure why myself. There's something about it that has captured my heart. But there are also things that will forever remain mysteries to me. Below are five of them.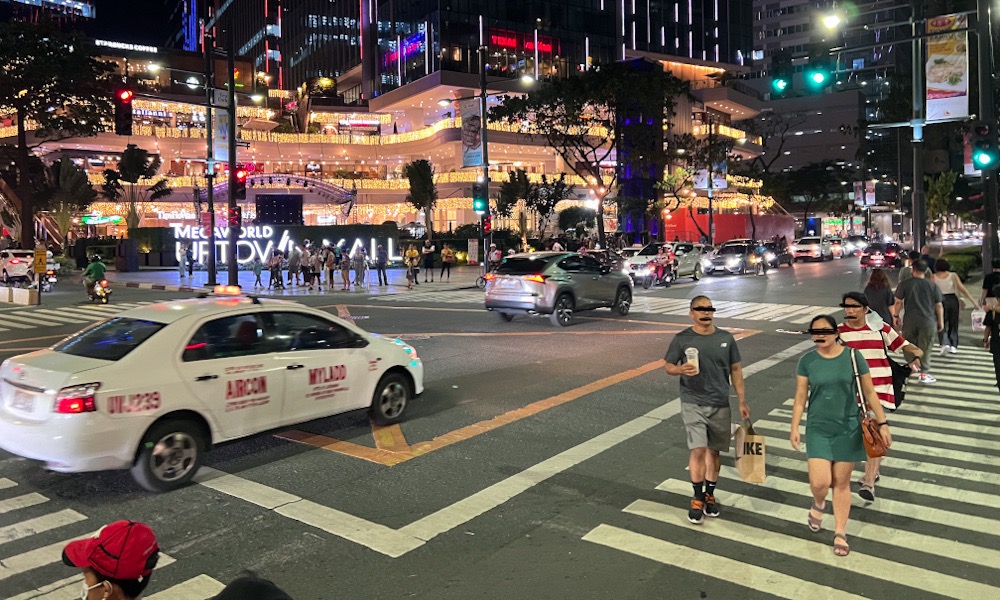 Pedestrian crossings. Having grown up and passed my driving license test in Germany, I was taught to stop when there's a pedestrian trying to cross the road at a zebra crossing (pedestrian lane). It seems that lesson was omitted around here, a fact I found out after almost being run over (more than once) while trying to cross the road on a clearly marked pedestrian crossing.
Why do drivers not understand that they have to stop and let pedestrians cross on these? The total disregard toward fellow human beings—and sometimes even the outrage when I dare to step out and effectively force them to stop—continues to baffle me to this day.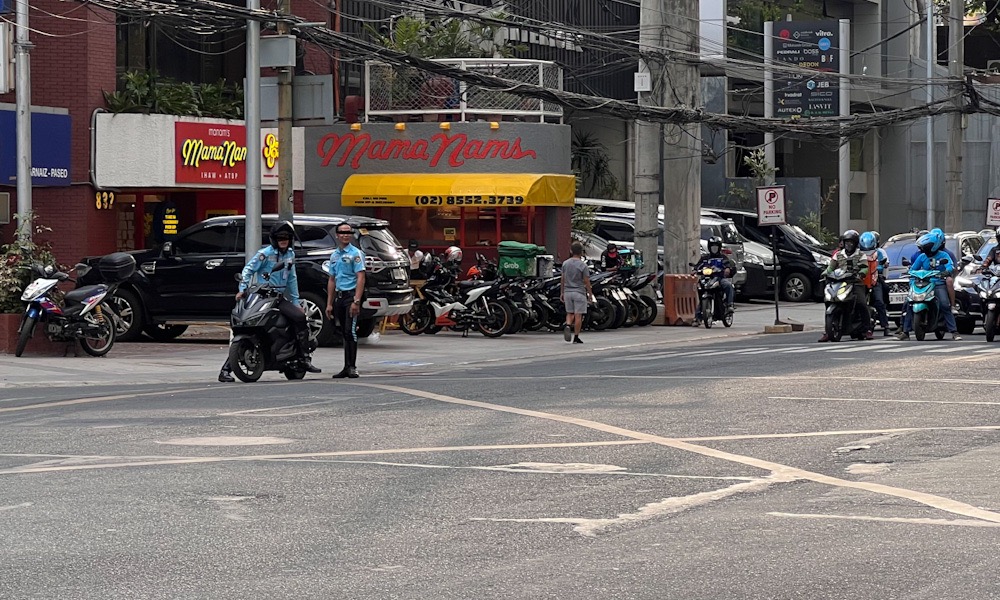 Traffic enforcers. Drive through any big European city like London, Munich, or Paris and you'll notice one thing: Unlike in Metro Manila, there are no groups of enforcers loitering at every junction or regulating traffic on perfectly fine crossings. They simply are not needed in these places, and I put it to you that they aren't needed in Metro Manila either.
Why there are so many of them everywhere has always baffled me, and is mystery number two on my list. I mean, what do they really do all day? And would traffic really be so much worse if they weren't there? Or would it even be better? Answers, please.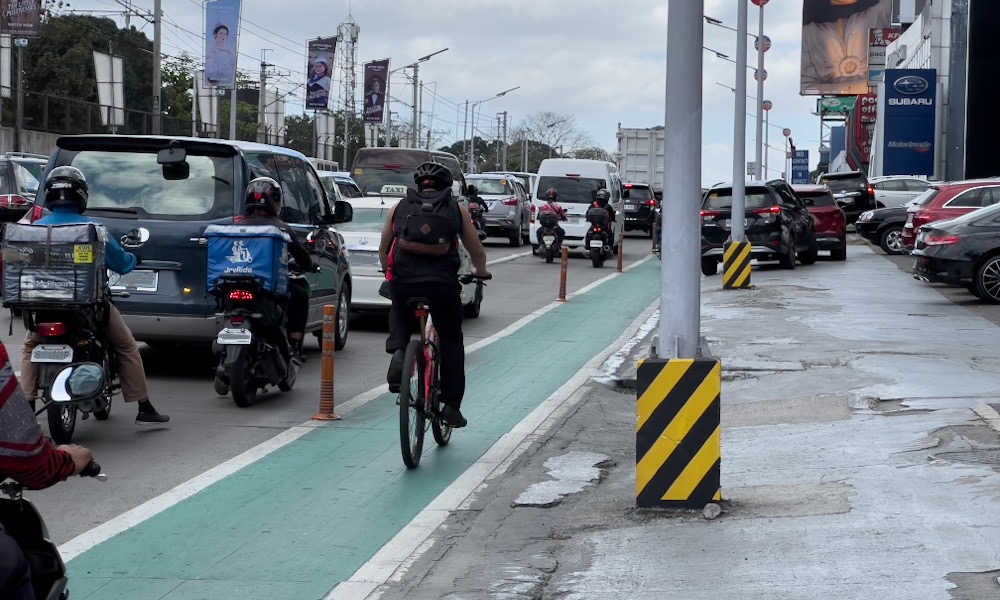 An obsession with private cars. Filipinos love their cars, that much I've learned by now. This is a country full of petrolheads, and I love that (being one myself). But sometimes this seems to turn into an unhealthy obsession. For example, when it comes to using a private car to get from A to B for absolutely anything.
For most of my time in the metro, I've lived in Mandaluyong and worked in Makati. If I take our car or call a taxi, my morning commute takes me at least an hour thanks to Makati Avenue turning into a huge car park during morning and evening rush hours.
If I use my bicycle, the very same commute takes me just 15 minutes. Using the car just seems insane to me. Now, we have seen changes taking place, with more people cycling these days, but why is the private car still held in such high regard when it costs us loads, slows us down, and poisons our air?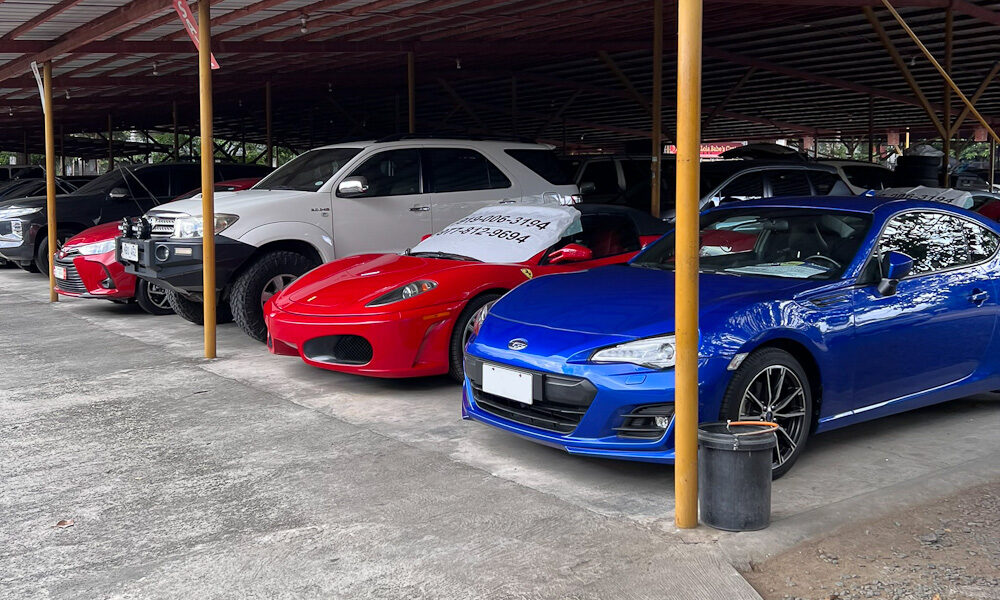 Crazy used-car prices. I love buying cars, but as I haven't won the lottery yet, the vehicles I do buy tend to be of the cheaper sort. Turns out the term "cheap" has a very different meaning back in Europe compared to here.
For example, I love to buy cars at our regular local auction back in the Isle of Man because you can pick up some right bargains if you're brave enough. I've got our latest car, a huge 2008 Mercedes-Benz ML420 CDI that requires only minimal work to be perfect—for a mere P200,000 equivalent. A smaller and older model ML is currently for sale in Manila for more than twice that.
One brand that regularly comes up at auction are Jaguars, and thanks to them having a less-than-stellar reputation in their home country, you often get even decent-looking examples for next to nothing. How about an S-Type for P30,000? It has happened.
The same car in the Philippines would be 10 times that price—if not more—despite being the same piece of British, er, automobile. Just because it's European doesn't always mean it's better or worth anything, and the used-car prices will always be a mystery to me.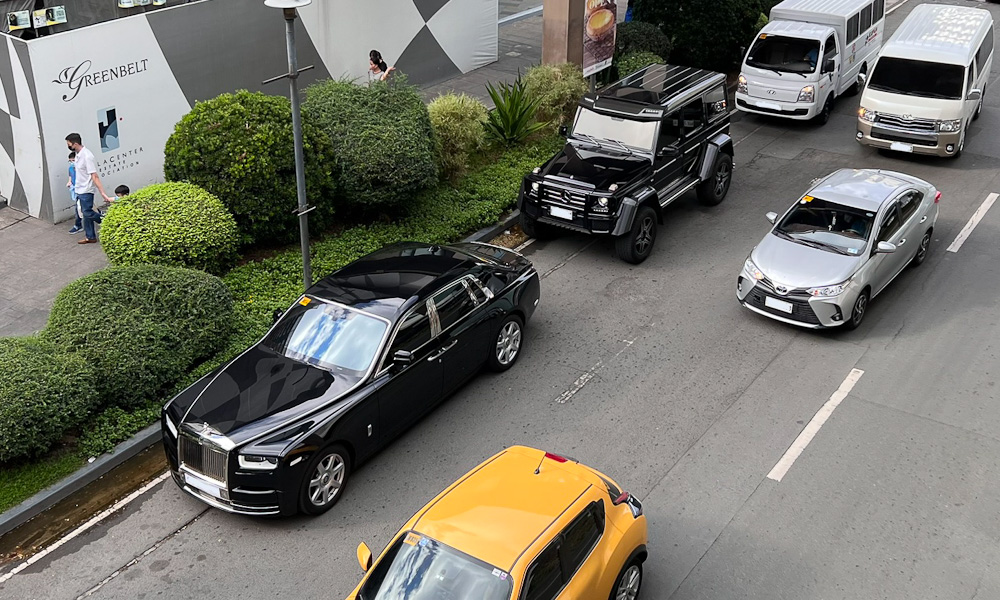 Wang-wang convoys. VIP convoys aren't unknown back in Europe, and I've seen many a politician or royal being whizzed past the great unwashed with the aid of motorbike cops. But there are usually very strict rules attached to this. In the Philippines, it seems all you need is a 4×4 and a couple of rent-a-cop bikers if you want to beat traffic and get to the mall quicker.
Even total non-VIPs seem to be able to enjoy this treatment if they have the right connections. When I cycled to work, I always made it a sport to block these guys whenever I could—knowing full well that the chances of them doing anything to a 100kg foreigner on a bicycle would be minimal. Still, it remains a mystery to me why these wang-wang convoys keep happening.