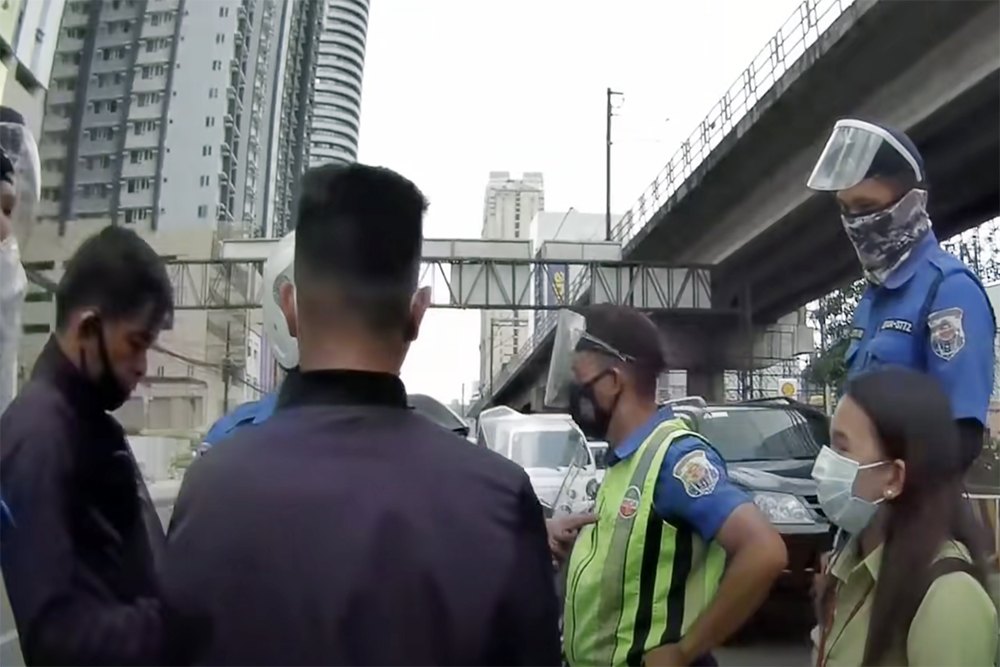 First, a quick introduction of the personalities mentioned in the title.
In one corner is Col. Bonifacio Bosita of the Riders' Safety Advocates of the Philippines. A retired cop, he's an avid motorcycle rider who is also a social media influencer due to his usually viral videos in which he calls out erring riders and also irresponsible traffic enforcers.
In the other corner is Col. Edison "Bong" Nebrija of the Metropolitan Manila Development Authority, whom you know as the agency's EDSA traffic chief who is also often viral on Facebook with his bellicose stance against undisciplined motorists and pedestrians.
Both colonels. Both social media figures. Both at opposite ends of a dispute involving a traffic citation made by an MMDA enforcer.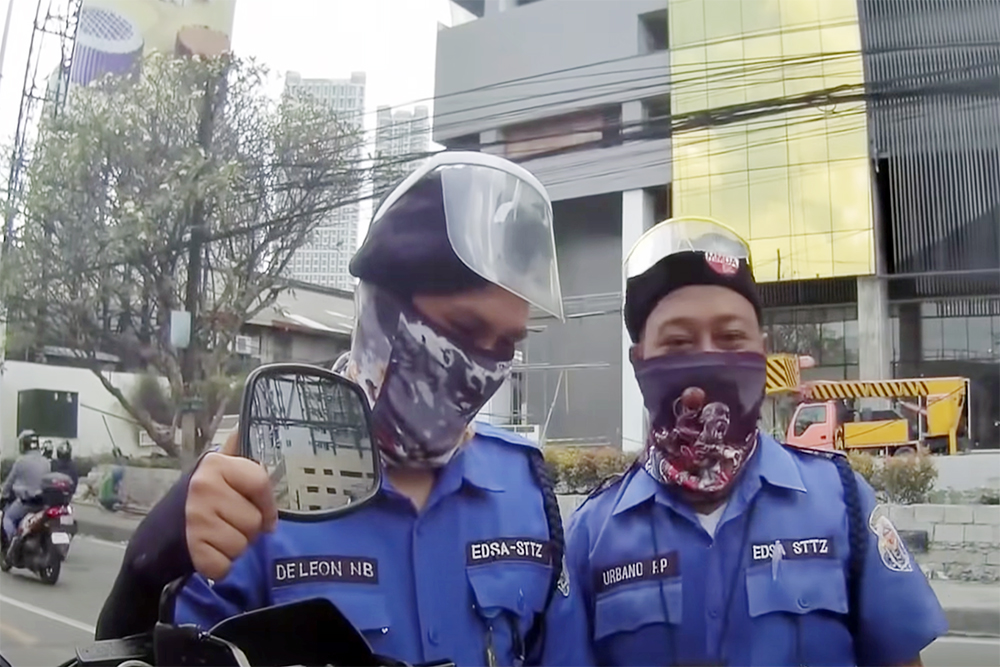 At around 9:20am of February 27, 2021, a couple riding a motorbike on EDSA was apprehended by the above-mentioned MMDA enforcer, and was issued a citation ticket for having violated the "dress code" required of motorcycle riders. The violation, in this particular instance, was the fact that the woman—the back rider—wasn't wearing shoes.
The lady ended up skipping her work, since the hassle of having to deal with the MMDA enforcer made her miss her 9:30am time-in. The couple then brought the matter to the attention of Col. Bosita through a phone call, who then offered to accompany them to the place where they had been stopped by the MMDA enforcer. You may watch the whole episode here.
It should be noted that Bosita is well-known for attending to situations like this. And so he has been regarded as a hero of sorts among motorcyclists. Just check out the fans (including the couple) having their photos taken with him: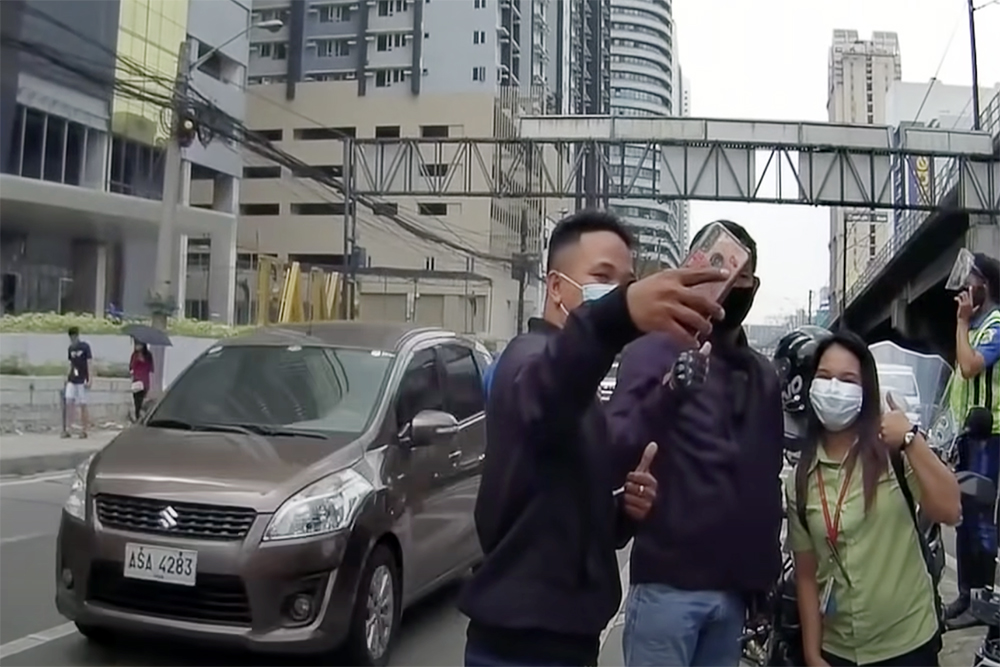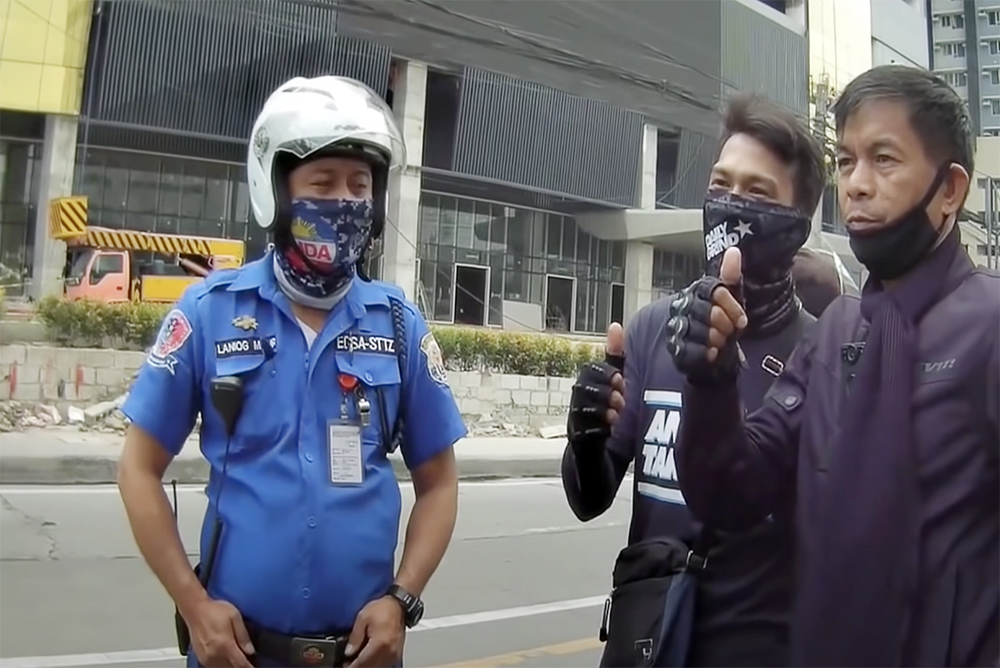 Even funnier, the MMDA personnel did not pass up the chance to take a selfie with him: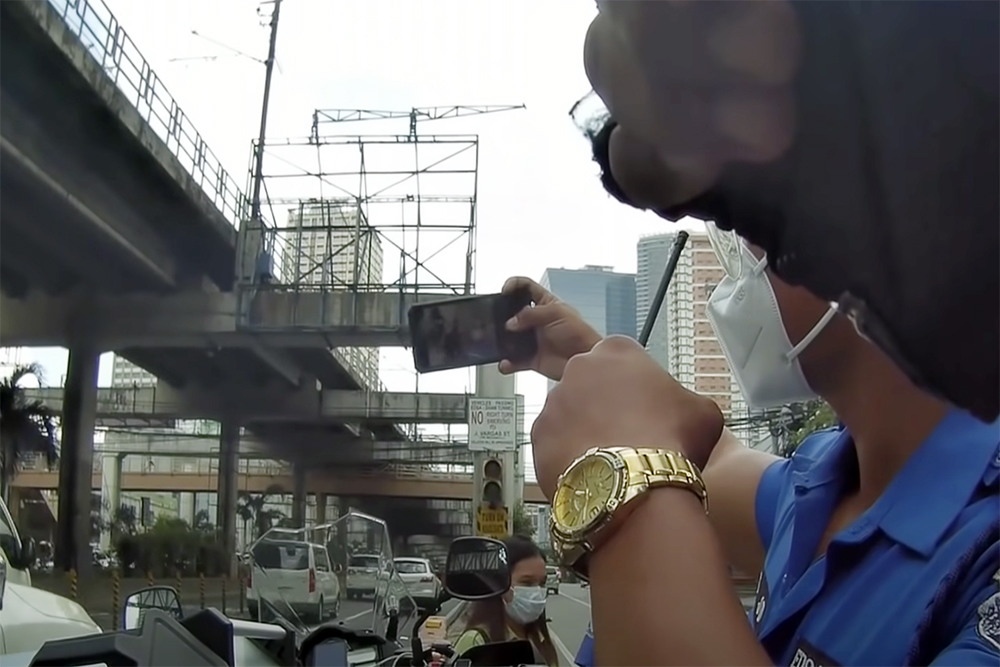 To cut the story short, Bosita rebuked the MMDA enforcers and told them that they were wrong in issuing a citation ticket to the couple since the regulation, according to him, only required the motorcycle driver and not the back rider to wear shoes. He also asked the MMDA enforcer, who had given the ticket, to compensate the woman by giving her the daily wages that she would have received had she made it to work earlier.
Of course, Col. Nebrija learned of the incident, prompting him to post the following on his Facebook page:
Ilabas mo ang batas na nagtatalaga sa 'yo ng kapangyarihan na pagbayarin ang enforcer namin ng isang araw na sweldo ng hinuli nila. Baka usurpation of authority ka boy para i-utos at ipilit sa enforcer namin yan.
Kung may problema ka sa huli namin bilang dating pulis at myembro ng HPG, alam mo dapat sa adjudication nire-resolba yan at wala kang karapatan pakialaman [ang] huli ng enforcer namin. Kapag mali enforcer namin, hayaan mong yung hearing officer mag-resolution nyan at 'di ikaw. Eh kung gusto mong mag-hearing officer, eh mag-apply ka sa MMDA at 'di yung nagpapasikat ka sa YouTube. Marami ka bang views? Malaki na ba kita? Pangpondo na sa eleksyon?
Huwag mong gamitin ang mga pobreng enforcer namin sa pamumulitika mo. Ginagamit mo lang ang riding community para sa political advancement mo, pwede ba?
Wala ka pang isang salita. Sabi mo sa enforcer namin, bayaran nya lang 'di mo na iva-viral video mo. Nakiusap pa sa 'yo at umoo ka naman kasi may pamilya rin yung enforcer. Tapos in-upload mo pa rin para magpasikat. Yan ba ang tatakbong party-list, walang isang salita?
Gamitin mo galing mo, huwag ibang tao. Minsan mo pang ulitin yan sa MMDA enforcer namin kahit hindi sa EDSA, maghanda ka na ng abugado mo.
But wait, there's more: Pinag-uusapan na ng MMDA Legal Team anong pwedeng ikaso sa pakikialam mo sa trabaho ng enforcers namin.
Uh-oh. Who is in the right here? Let us and other readers know what you think.