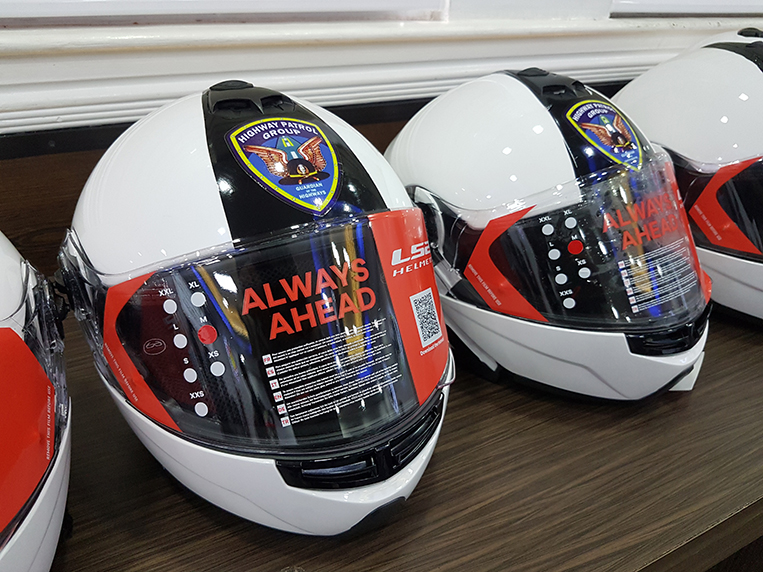 We were invited earlier this week to a press conference that the Philippine National Police's Highway Patrol Group conducted to apparently show its support for Angkas, the motorcycle taxi service. After having recently covered the popular ride-hailing app's crash course in road safety, we were honestly interested in how the authorities would do their part in safeguarding these two-wheeled jockeys as they plied their trade around the megalopolis.
The event was scheduled early in the morning, so we sacrificed a bit of sleep in exchange for a good seat at the press conference inside the PNP headquarters. When we got to the venue, motorcycle helmets with HPG badges were neatly arranged on a table. We initially didn't know what these were for until they turned on the monitor screen, which then displayed:
Turnover of crash helmets from Angkas Philippines.
At first, we refused to believe that this was just a simple handover of headgear from the motorcycle taxi service to the motorcycle cop unit. But after all the speeches and the photo opportunities, it was indeed a mere transfer of safety equipment. There were no specific policies or detailed methods discussed—just an ambiguous assurance that the HPG would continue to enforce existing traffic rules and regulations. These are rules and regulations that should have been the group's priority in the first place, with or without Angkas.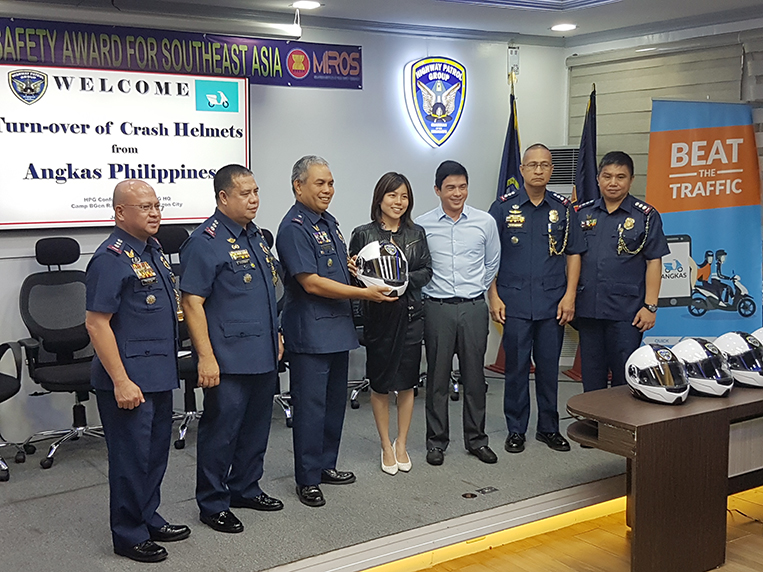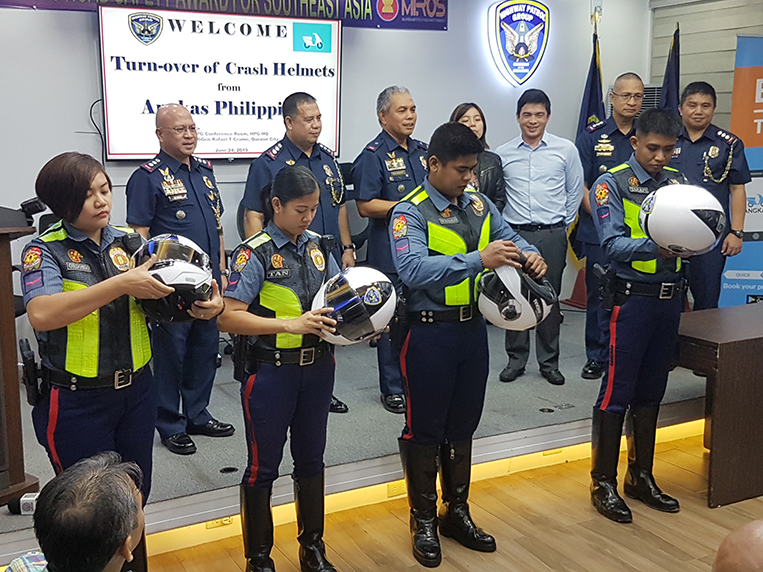 PNP-HPG Director Brigadier General Roberto Fajardo said that these helmets would be used with the BMW Motorrad G 310 R bikes that San Miguel Corporation had donated to the police. However, he added that these motorcycles still couldn't be used until the pending arrival of more safety equipment (like crash pads, or protrusions mounted on the sides to protect the bodywork from damage in case the motorcycle tips over). Translation: It will be quite a while before we see these fancy bikes patrolling our streets.
Why wait for benefactors to donate motorcycles or helmets or other safety gear when the PNP is presumably given the budget to procure these things?
Which brings us to this question: Why wait? The motorcycles were delivered six months ago. If the HPG truly lives by its motto—"Guardian of the Highways"—there shouldn't be any equipment shortages to begin with in the interest of public safety. Why wait for benefactors to donate motorcycles or helmets or other safety gear when the PNP is presumably given the budget to procure these things?
We didn't really mind waking up early or navigating rush-hour traffic just to make time for this. But we would have hoped for something more than a bunch of helmets being given away for free. We wanted to see our taxes being put to good use—and proof that the authorities indeed had the public's back. As it was, we witnessed nothing more than a publicity stunt, like many of this country's road-safety campaigns.
Time to give us something truly meaningful and more concrete. You're going to need to show us more than just helmets to accomplish that.