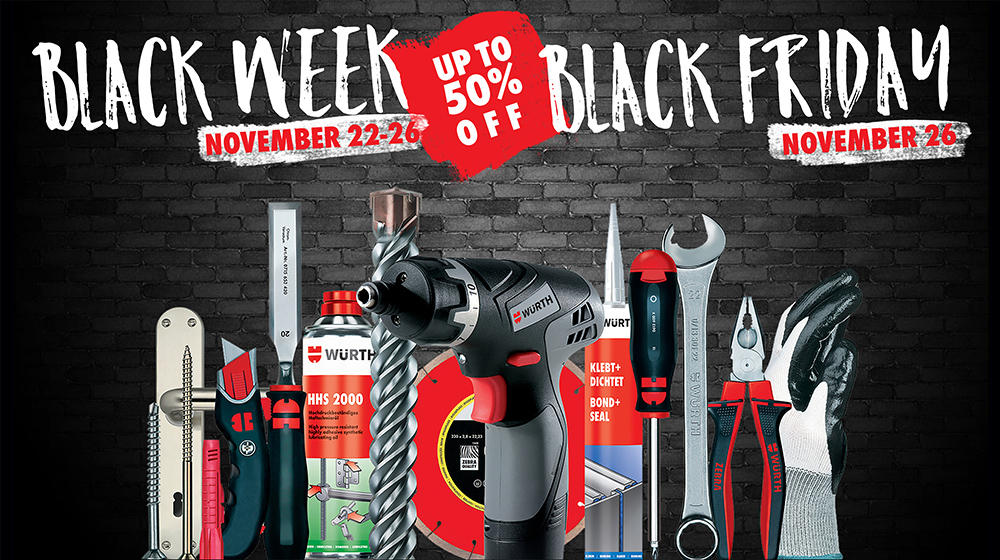 In case you're not familiar with the term, "Black Friday" is an annual cultural event in the United States that is held right after Thanksgiving (which happens on the fourth Thursday of November). During this day, nationwide hatred toward money love of sales and discounts overwhelms Americans.
So, what would be nicer than imitating the practice in a shopping-crazy country like the Philippines? And while we're at it, why not do it during the whole week instead of just Friday?
That's exactly what Würth Philippines intends to do next week as the German brand holds its own "Black Friday Week" from November 22 to 26. As you know, the company makes and sells anything from lubricants to car-related products. And on said dates, the firm will offer its merchandise for as low as 50% cheaper.
This weeklong sales activity will take place at the Würth Shop in Ortigas Home Depot. The promo will also be available through the Würth Philippines Facebook page and the Würth Mall on Lazada.
We fell in love with Würth products when we first got our hands on them. It's good to know there's going to be a five-day sales period during which we can buy them at markdown prices.