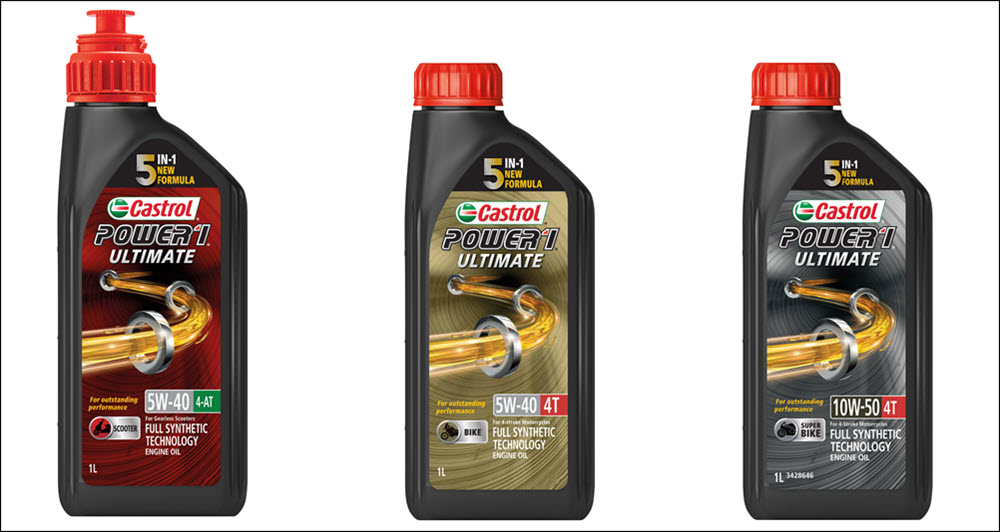 In stop-and-go traffic, your motorcycle gets subjected to a lot of stress that can affect its performance and shorten its life. To prevent that from happening, your ride's engine needs all the protection it can get. Castrol Philippines realizes this, and so the company has launched its new range of fully synthetic oils for motorcycles—the Power1 Ultimate.
In developing its best motorcycle lubricant to date, the firm performed various tests on different models. Castrol claims that Power1 Ultimate has the following benefits:
Improved acceleration. Based on tests, motorcycles with Power1 Ultimate have more oomph, giving them that extra edge in performance.
Better protection from wear. Power1 Ultimate exceeds industry standards for bikes and scooters. It offers up to 50% more protection, which means engines have a longer service life.
Smoother rides. Castrol's unique formula allows engines to rev smoothly, and can reduce slip or judder in clutch systems.
Lower engine temperatures. Power1 Ultimate allows motorcycle engines to run cooler even at the limit.
Long-lasting performance. Power1 Ultimate retains 95% of its original efficacy even after 48,000km of hard use.
Available in different viscosities (5W-40 for scooters and bikes, and 10W-50 for superbikes), there is a Castrol Power1 Ultimate engine oil for whatever type of ride you have. Best of all, it is affordable. See below the suggested retail prices for a 1L bottle of each lubricant:
5W-40 (bikes) – P415
5W-40 (scooters) – P450
10W-40 – P530
Find out more about Castrol's new engine-oil range by following this Facebook page.