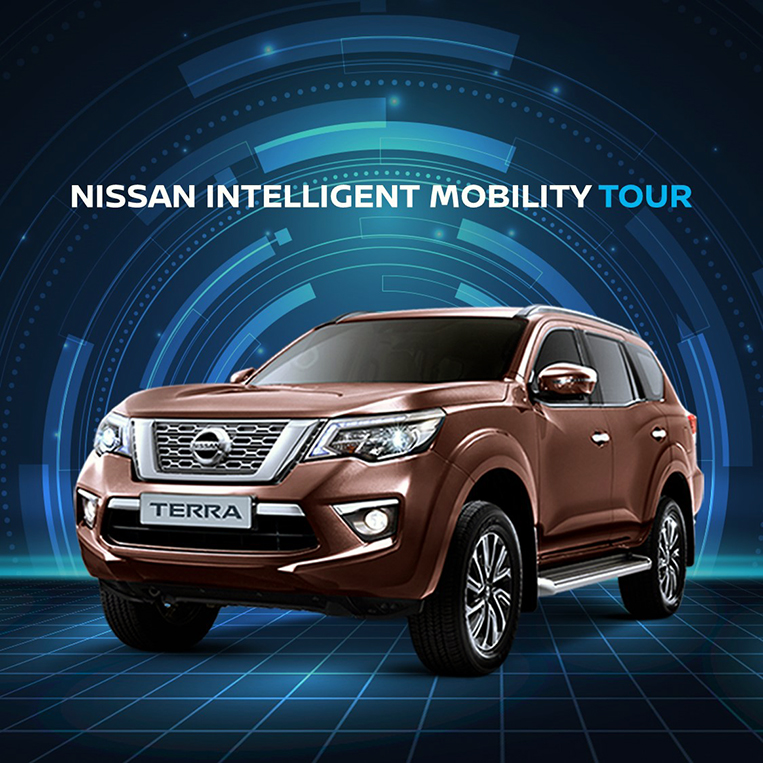 This year, Nissan Philippines has been busy educating its customers about the latest technological innovations currently found in its production vehicles—particularly where electronic driving aids are concerned. If you're a Metro Manila resident, you may have been to one of the company's "Nissan Mobility Tour" events held in Bonifacio Global City. At these marketing sorties, car shoppers are able to not only see Nissan cars up close, but also experience firsthand the suite of safety features these cars are equipped with.
If you live in the Visayas and Mindanao, however, you may have had to content yourself with articles and photos and videos being published by Manila-based motoring websites.
Thankfully, that won't be the case for much longer, as Nissan is bringing its Intelligent Mobility Tour down south on the following dates:
August 17 to 19 – SM Cebu
August 24 to 26 – SM Iloilo
September 14 to 16 – SM Cagayan de Oro
September 21 to 23 – SM Davao
Taking center stage at these stops will be the new Terra midsize SUV, joined by its stablemates Almera, Juke, Navara and Urvan. If you're a resident of any of the four places listed above and you're considering getting a new Nissan vehicle, a visit to the Intelligent Mobility Tour might be the best way to firm up your decision. Yes, you may test-drive your favorite Nissan here. And yes, admission is free.
Mark your calendar.