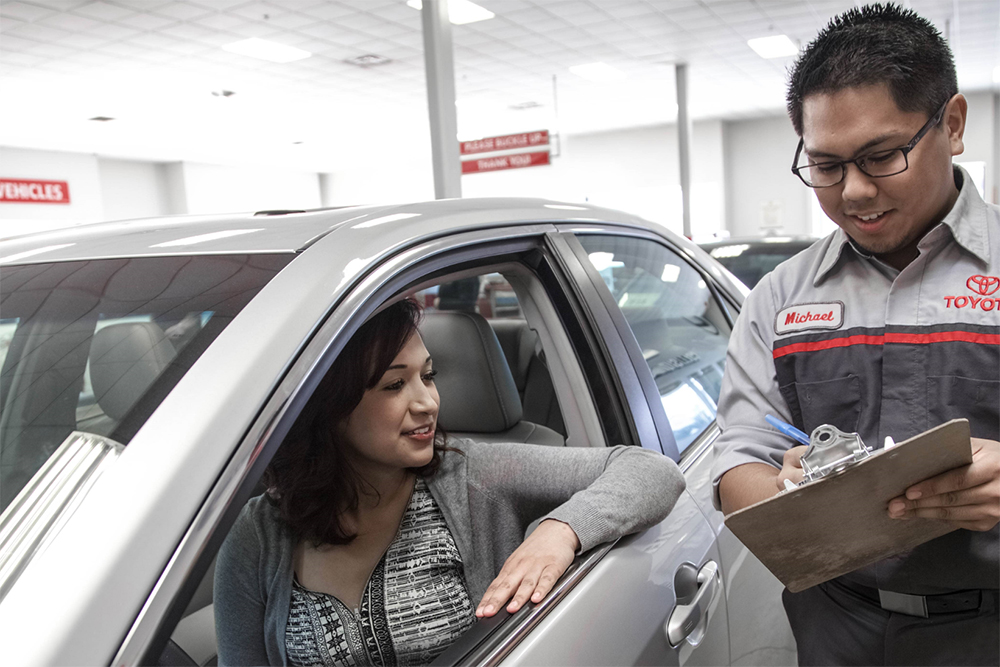 Before you bash Toyota Motor Philippines (or us) for using a photograph showing unmasked human beings for this article, may we exhort everyone to take it easy. The above image is just a pre-pandemic picture we nicked from TMP's website. We did so because, well, the press release we received included a low-resolution photo—one that, by the way, also showed barefaced people.
Okay, okay. We're just blabbing on in order to make this bulletin a little longer. In truth, we just want to relay Toyota's message to its customers: The market's leading automaker is holding its so-called "Car Maintenance Weekend" from March 11 to 13. During this period, all clients who will come in for periodic or express maintenance service can enjoy a 40% discount on Toyota Genuine Motor Oil (mineral grade, it should be noted).
Those who wish to upgrade to Toyota Genuine Semi-Blend or Fully Synthetic oils may do so, but they will have to shoulder the price difference. Also, customers who own Toyota cars that have no equivalent mineral-grade oil will still be afforded a 40% discount "on their recommended oil."
The promo runs until this Saturday, so better make your appointment here. Oh, and please wear a mask when visiting your Toyota dealer.