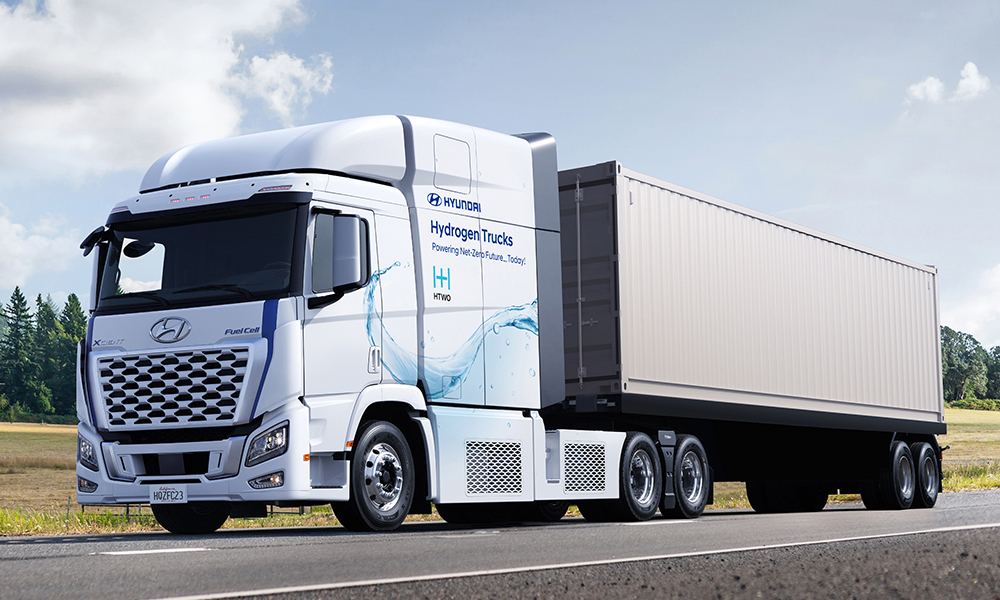 The Hyundai Motor Group is dead serious with its electrification push, and we can see this in its product lineup. More than its Ioniq series of EVs and line of fuel cell vehicles, the Korean carmaker beats the rest of the world in launching the first-ever commercialized fuel cell heavy-duty truck. Welcome the Xcient Fuel Cell Tractor.
You might be wondering why a heavy-duty truck's launch is such a big deal. That's because this commercialized model of Hyundai's Class 8 fuel-cell electric tractor is a result of years of research, development, and testing. Since 2020, Hyundai has deployed the truck in various countries like Switzerland, Germany, Israel, Korea, and New Zealand.
The Xcient has accumulated over 6.5 million kilometers of real-world use after its three years of deployment. This proves the truck's reliability and readiness for commercial sale.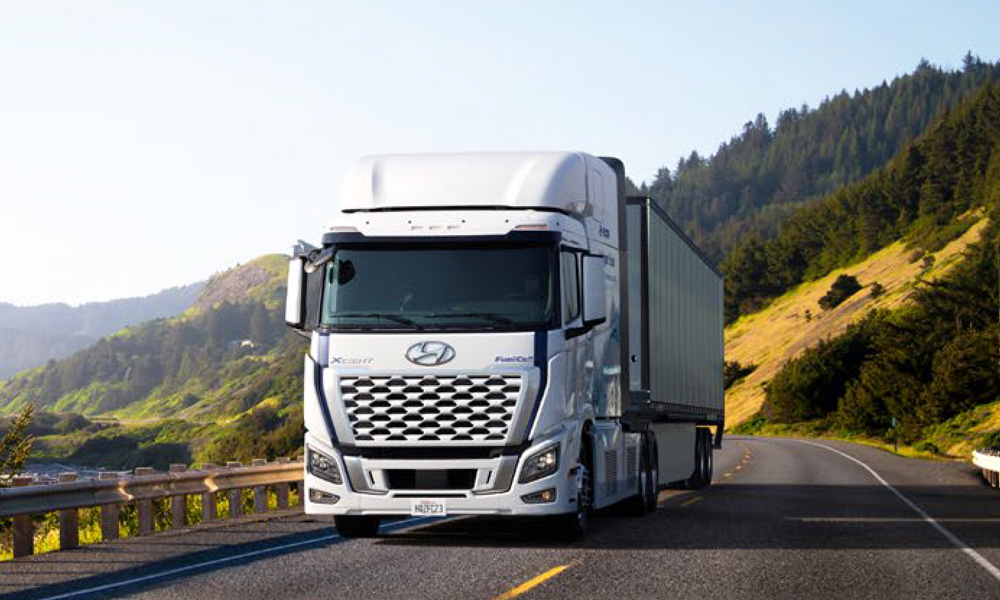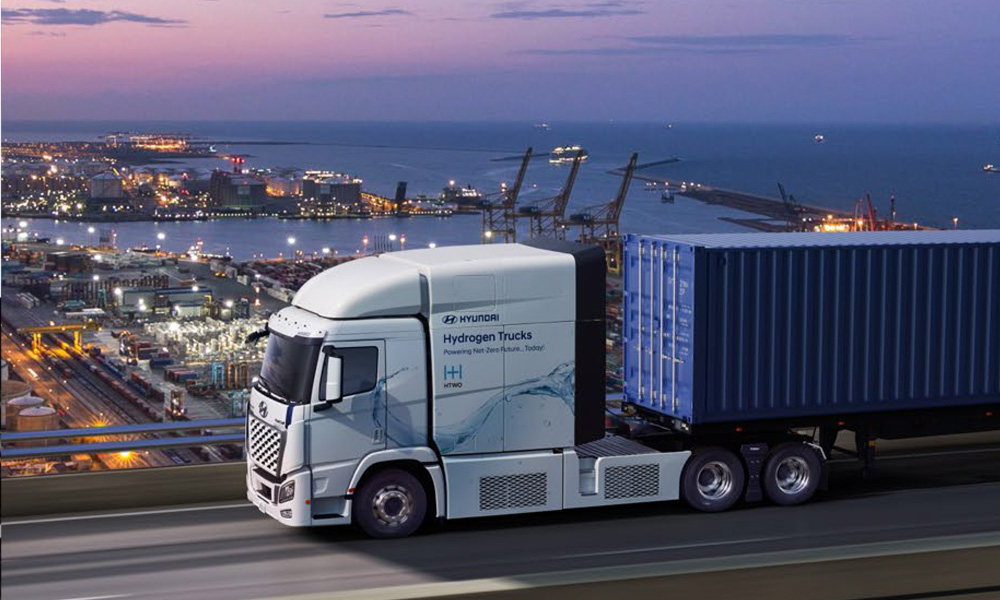 At 8,788.4mm long, 2,590.8mm wide, and 4,089.4mm high, this 10-wheeler tractor head is one of the best of the lot. It boasts convenience and safety features that make it a great choice even for America's most discriminating truckers. It has a cab-over, day cab design, which keeps its weight down and helps with efficiency.
But the most important bit here is the truck's powertrain. It is powered by a 476hp electric motor paired with a five-speed automatic transmission. The power is then sent to the two axles at the back. The Xcient has an all-electric range of 724km, even when fully loaded, thanks to three 24kWh batteries.
The batteries then are juiced up by two 90kW fuel-cell stacks. These are supplied with compressed hydrogen from a 68.6kg tank.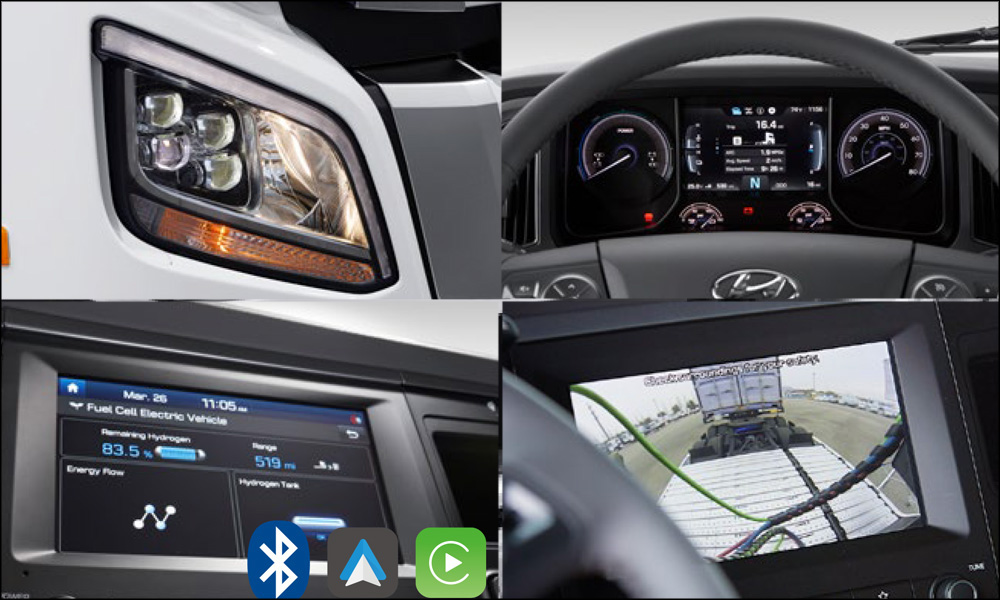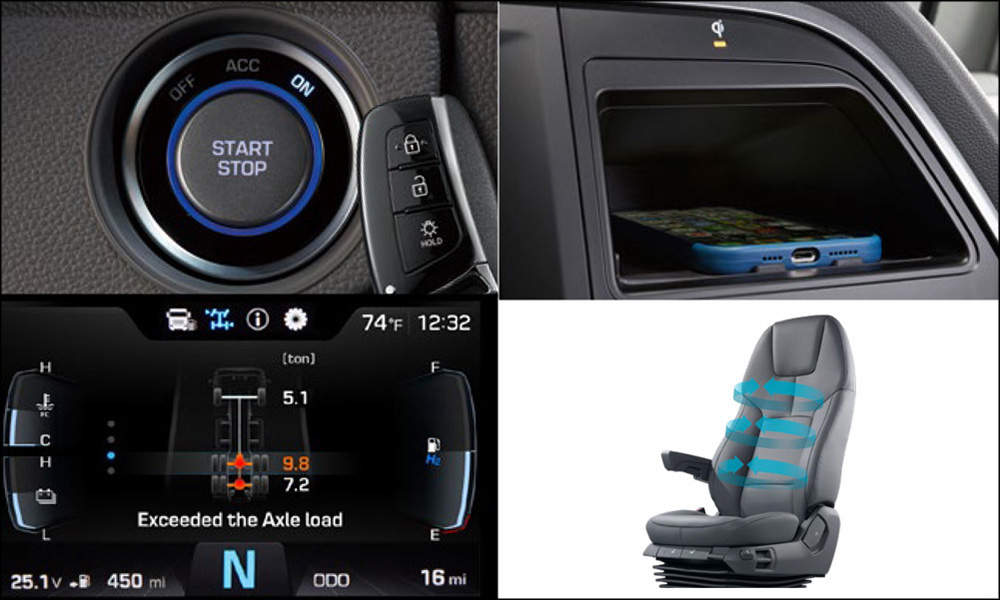 Thanks to this fuel cell system made by its subsidiary HTWO—pronounced as H2, for hydrogen—Hyundai is bullish about hydrogen's viability as the best clean energy alternative, most especially with commercial vehicles.
For this type of vehicles, driving range and payload capacities are of utmost importance given the long distances to cover and the vast amount of cargo needed to be hauled.
HTWO's proprietary fuel cell systems are currently used in various applications like advanced air mobility, automobiles, vessels, trains, and even stationary power generation. The company's 20-year experience with hydrogen enables it to create one that fits the commercial-vehicle segment best.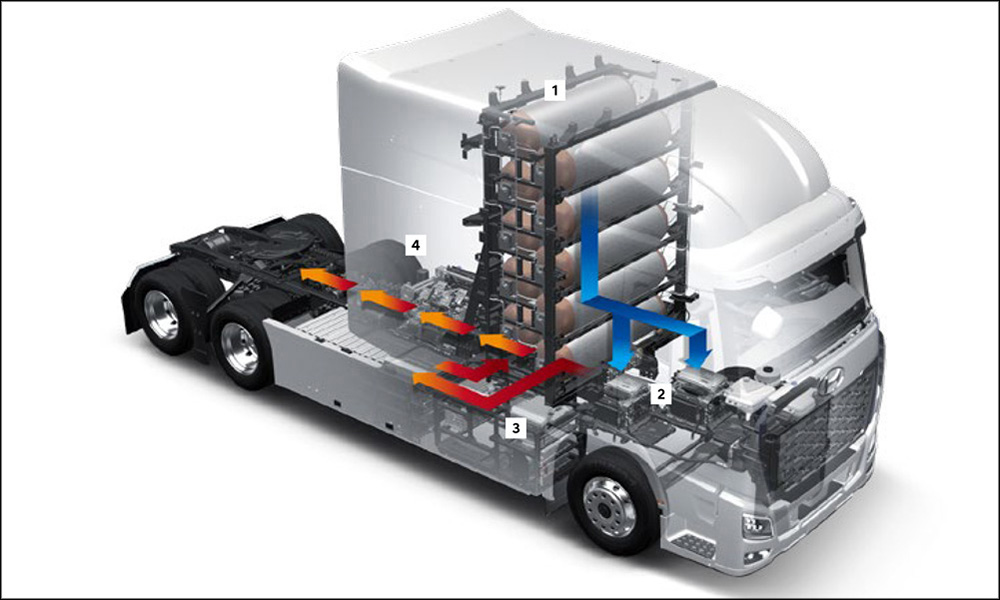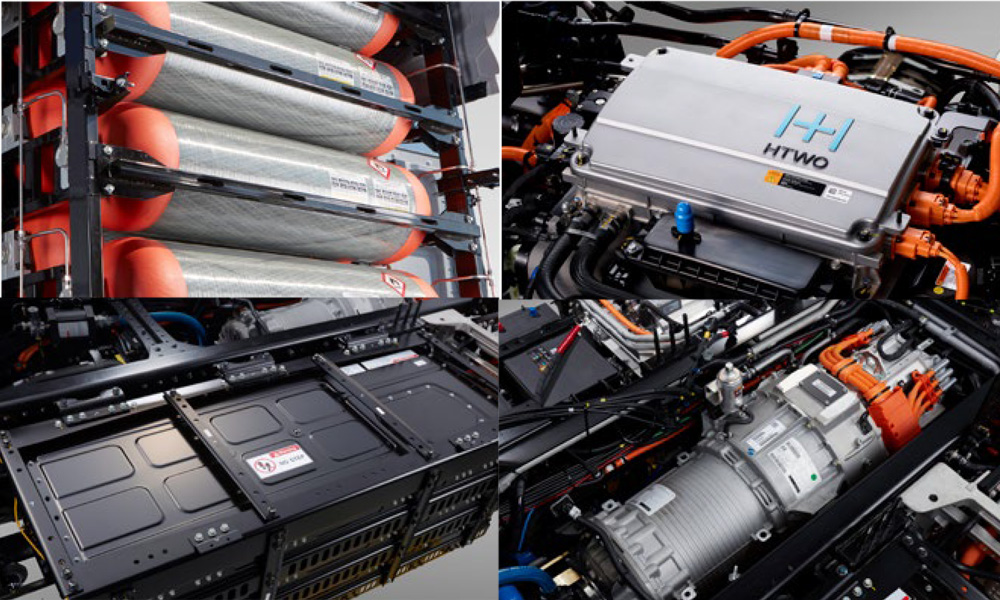 The Xcient's launch is just the beginning of Hyundai's vision for fuel cell systems, as this goes beyond just selling vehicles. For example, HMG wants to put up a Waste-to-Energy system in sourcing hydrogen gas.
With this, the compressed hydrogen will be collected using biogas extracted from organic waste like food waste, livestock manure, and sewage sludge. The company is currently doing this program with a local Korean government partner, and wants to see these adopted globally.
The company also wants to provide the best hydrogen value chain for all of the fuel-cell technology adapters. HMG intends to do this by forging local partnerships to help spread the use of clean fuel cell-based fleets in the US.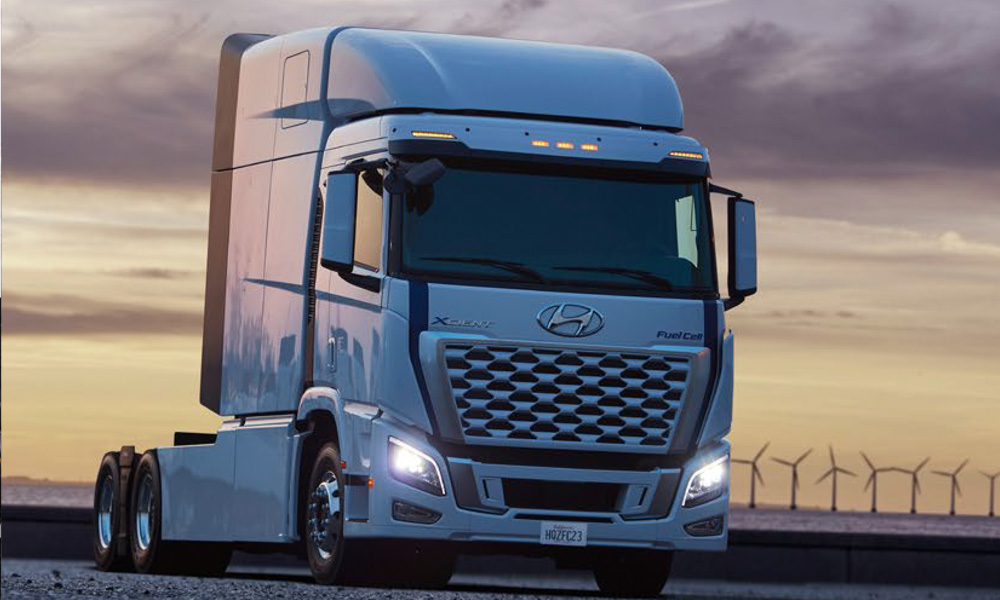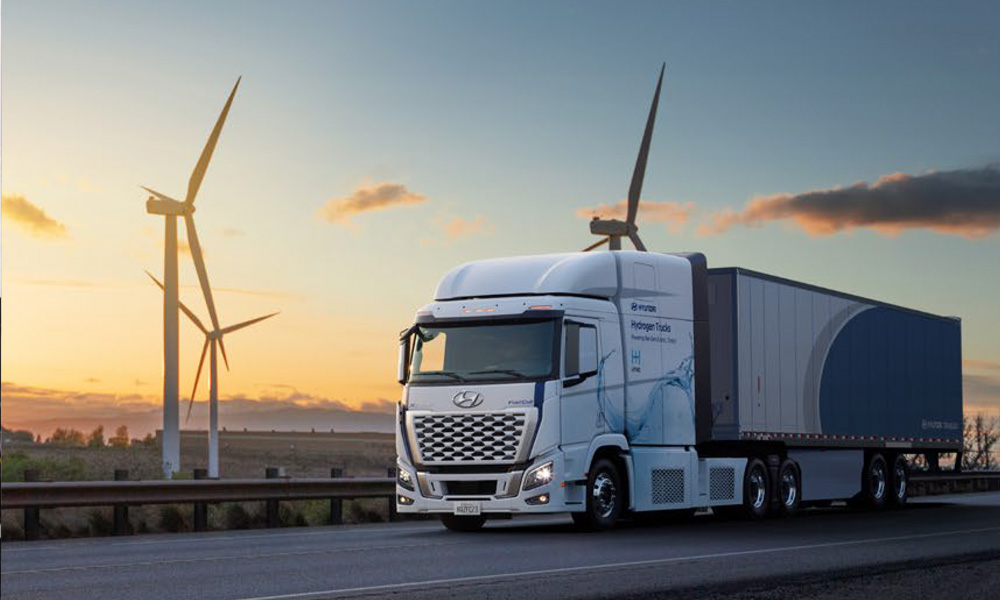 The shift to electrification is definitely in full swing. But there are still valid concerns with the effectiveness of battery-electric vehicles. That's why it's nice to know that companies like Hyundai are still looking for other means of carbon-neutral mobility.