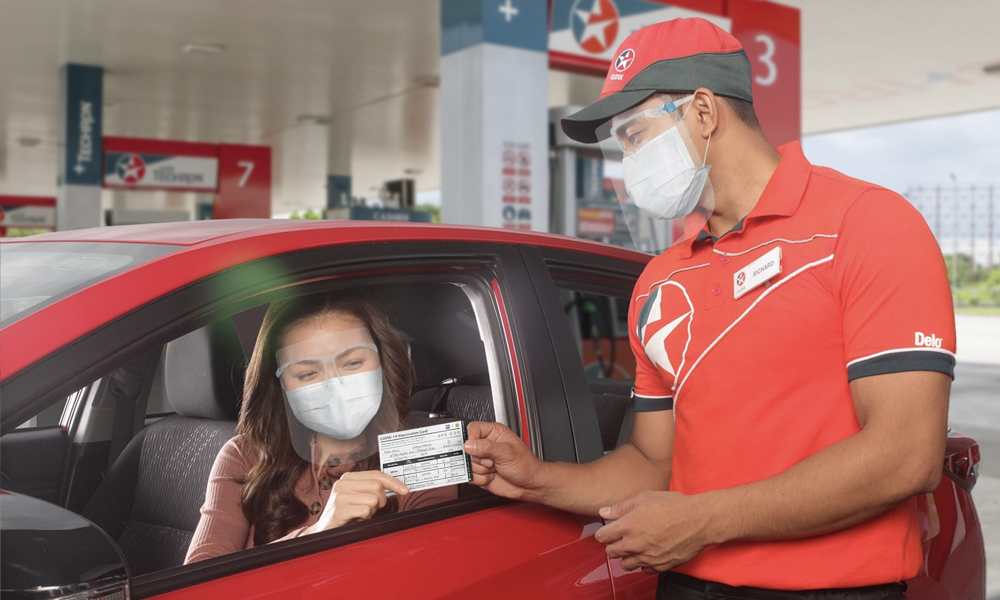 Vaccine hesitation is a problem that plagues the national government's drive to inoculate everyone. While injections are seen as a fighting chance against COVID-19, citizens (understandably) still have misgivings about them as it is challenging to determine the true efficacy of a particular vaccine. But any jab is better than having none at all, so even private companies are thinking of creative ways to convince people to get immunized.
Chevron Philippines, the company that markets Caltex in the country, has just launched its "Biyaheng Bakunado" program. Until July 18, vaccinated motorists can get discounts at select Caltex stations. To avail of this promo, customers simply have to present their vaccination cards and valid IDs.
Eligible clients get P3 per liter off on Platinum and Silver gasoline, and P2 per liter off on diesel. Speaking of eligibility, even those who only have their first dose or are vaccinated prior to the promo period still qualify for the discounts. To see a list of participating stations, visit the Caltex Philippines website or inquire at a service station near you.