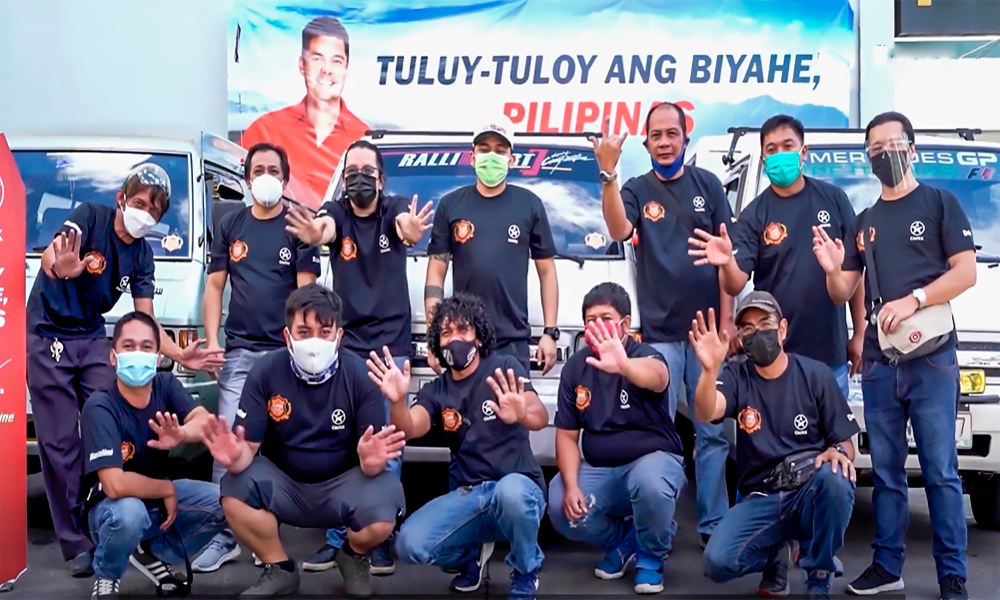 Not too long ago, we shared how Chevron Philippines had been doing its part to help improve the lives of Filipinos. CPI, marketers of Caltex fuel and lubricants in the country, has been conducting a number of corporate social responsibility projects over the years. And it also supports different groups in their various initiatives to provide assistance to communities.
When the pandemic struck, vegetable farmers from Baguio and other parts of the Cordilleras found it difficult to sell their products. The L300 Club Philippines found it best to serve as a conduit to transport their goods to markets in order for them to still be able to sell their crops. Caltex provided Delo 400 MGX diesel engine oils and change-oil services to 30 members of the club.
These oils are made to disperse soot and prevent sludge buildup. They also provide better engine protection, so the club members were able to carry out their noble act without worries. The oil firm also helped donate vegetables to some local government units, so the latter could give to their constituents in need.
The Montero Sport United car club, on the other hand, has been active in conducting different programs to support many communities. But when the pandemic hit, the group was forced to limit such activities. As soon as the situation permitted, MSU took advantage of it to reach out to people who needed help. The car club worked with Ka-Agapay Foundation Philippines in arranging a feeding program for 100 underprivileged children. Caltex, for its part, donated fast-food meals for the program's beneficiaries.
During these times, life for most of us has become even harder. But it is comforting to know that there are groups like the L300 Club and the MSU that are there to help make it better. How about you? What have you done today to help someone in need? It might be time to share and pay it forward.