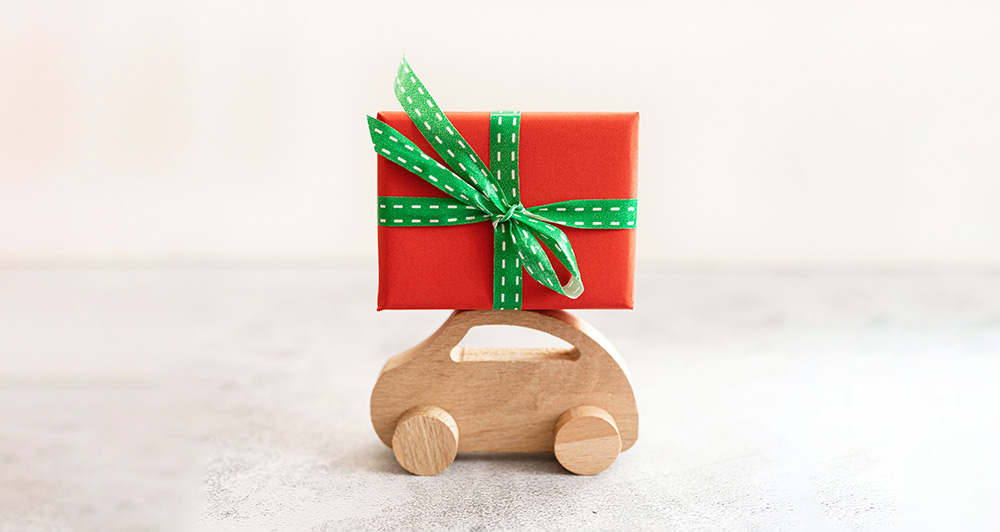 The '-ber' months are here, and you know what that means: Christmas is fast approaching! Like it or not, the quiet time of the year will be upon us sooner than we think, so it's time to look at your friends list and decide who is worth that little bit extra. To help you in your quest for Christmas-morning cheer, here are five ideas for gifts for the petrolheads in your life.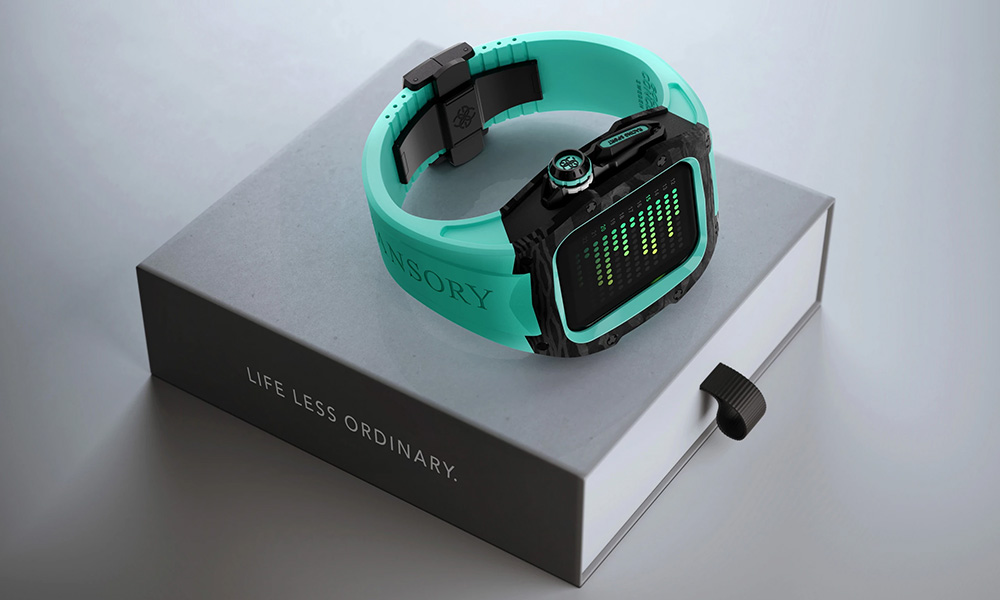 Mansory Apple Watch case. Mansory creations are all about bling and being seen. The style of company boss Kourosh Mansory is usually as subtle as a clown at a funeral, and his customers wouldn't want it any other way. After all, what good is daddy's trust fund money if you can't show it off? There's only one problem with the cars by the Germany-based company: You can't take them inside with you when you pull up outside a fancy restaurant or an exclusive nightclub. So, how do you make sure people still know that you have absolutely no taste in cars while gulping down crystal champagne in the VIP section at 2am? With a new Mansory Apple Watch case, of course! Created in cooperation with aftermarket customization firm Golden Concept, these carbon-fiber and titanium cases are limited to 250 pieces worldwide, come in four bright colors, and can be yours for just $1,999 a piece (P115,000). Needless to say, that excludes the Apple watch.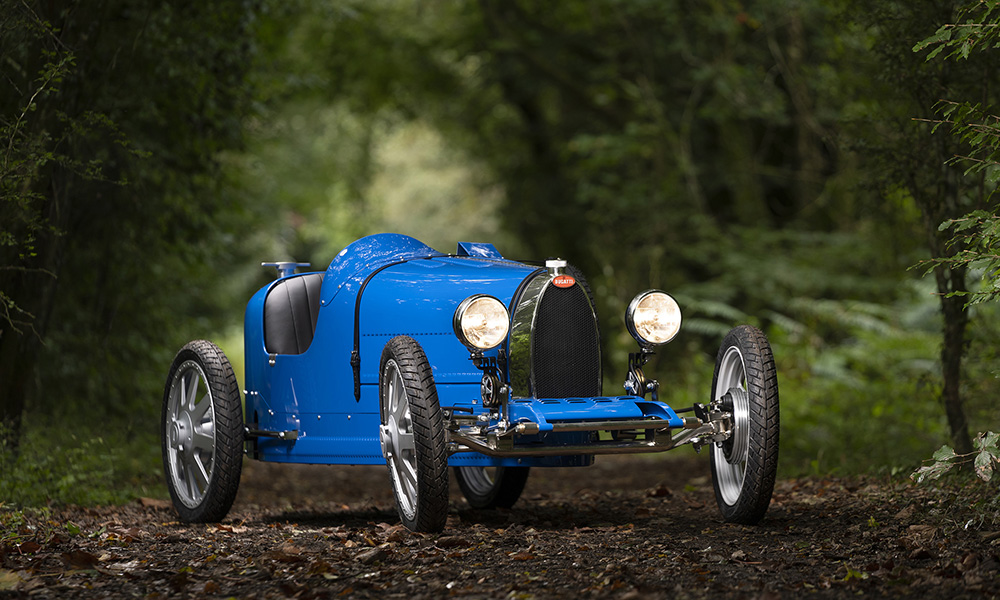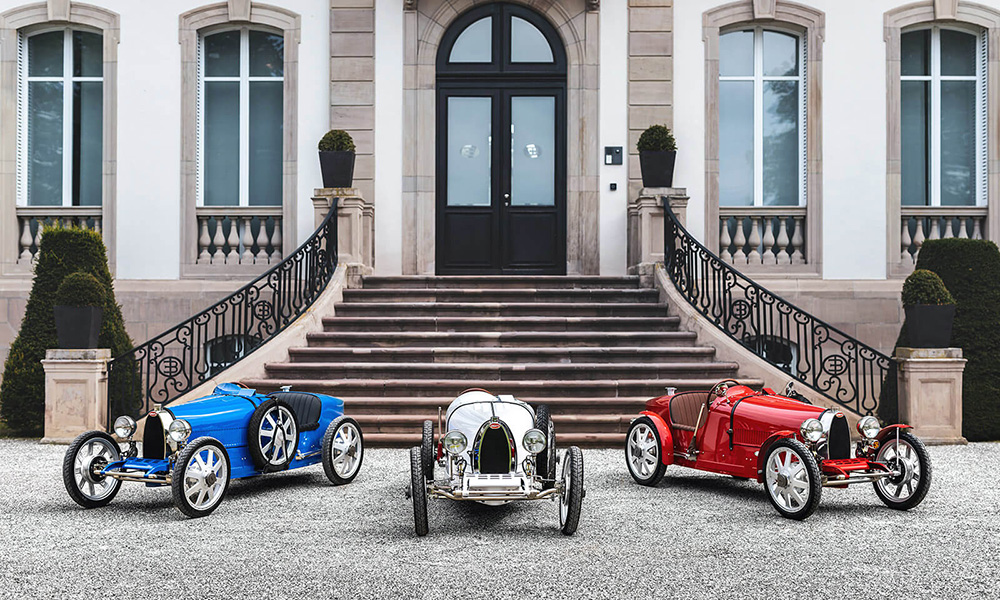 Bugatti Baby II. What do you do if your name is Ettore Bugatti and you need a toy car for your son to ride around in? You build him one, of course! The man himself did just that back in 1926, with a miniature version of his Bugatti Type 35. Anyone who wants to follow in his footsteps can buy a modern version of this famous children's toy in the form of the Bugatti Baby II. What you'll be getting in exchange for at least €36,000 (P2.07 million) is a 75% scale-model, fully electric reincarnation of the Bugatti Type 35 for your junior to race around in. And race is the right term, as the top-of-the-range version can reach up to 68km/h.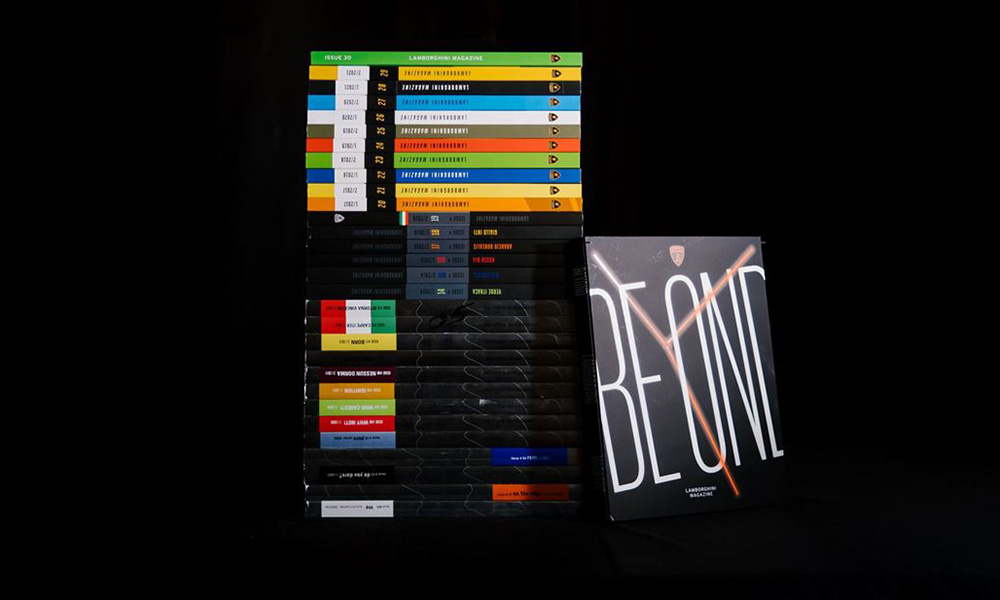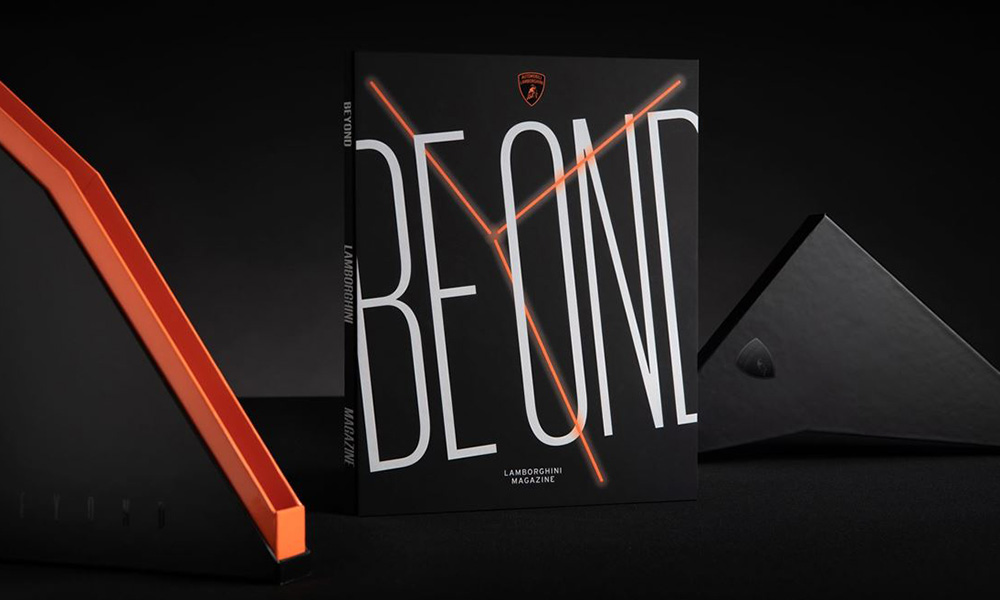 "Phygital" Lamborghini book. If you have a Lambo fan among your Christmas gift recipients, then here's a reasonably priced idea for him—a limited-edition coffee-table "phygital" (physical and digital, get it?) book to celebrate the 30th issue of the Lamborghini Magazine. Called Beyond, it is limited to 1,963 copies and contains a bunch of QR codes that unlock augmented-reality experiences. All yours for an affordable $159 (P9,100).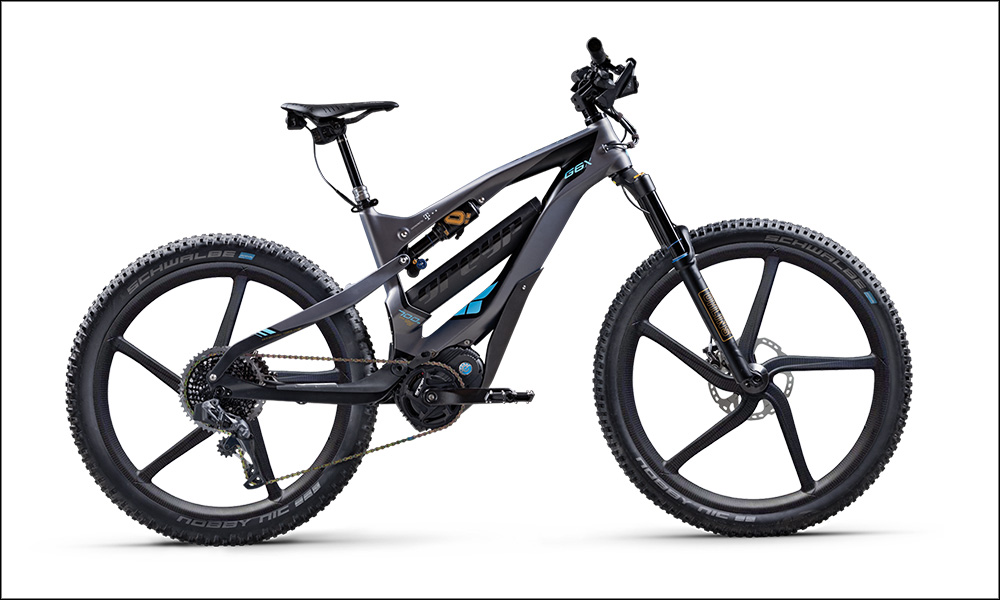 Rimac mountain bike. Okay, technically the top-of-the-range Greyp G6.X is not a Rimac bike, but the company was founded by Mate Rimac himself, and has been around since 2013. It's also using some of the know-how you'll find in Rimac cars, and therefore is probably the closest us mere mortals will ever get to enjoying any product built by the Croatian entrepreneur (and now Bugatti Rimac CEO). At €13,999 (P804,000), it's not exactly cheap, but comes packed with high-end components and will let you go uphill at up to 45km/h, thanks to its electric drive. If you prefer city riding, then there are slightly cheaper models for that, too.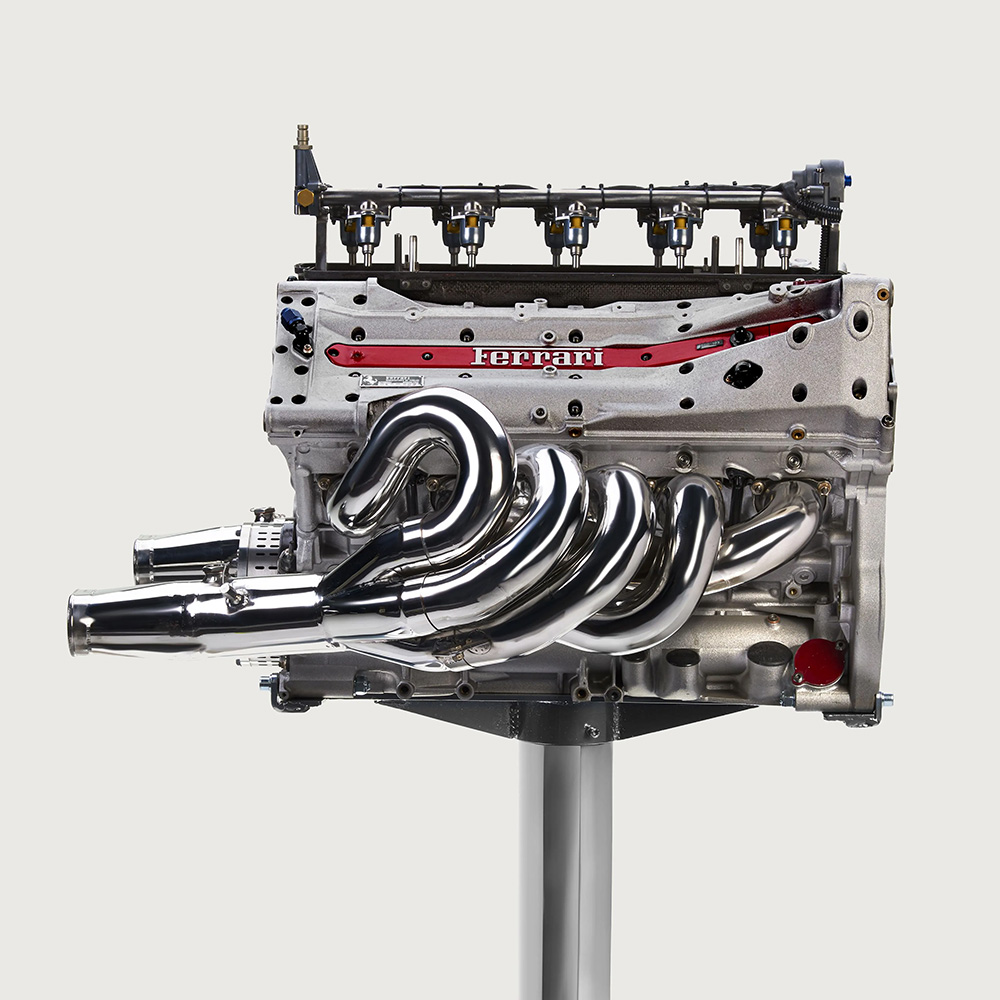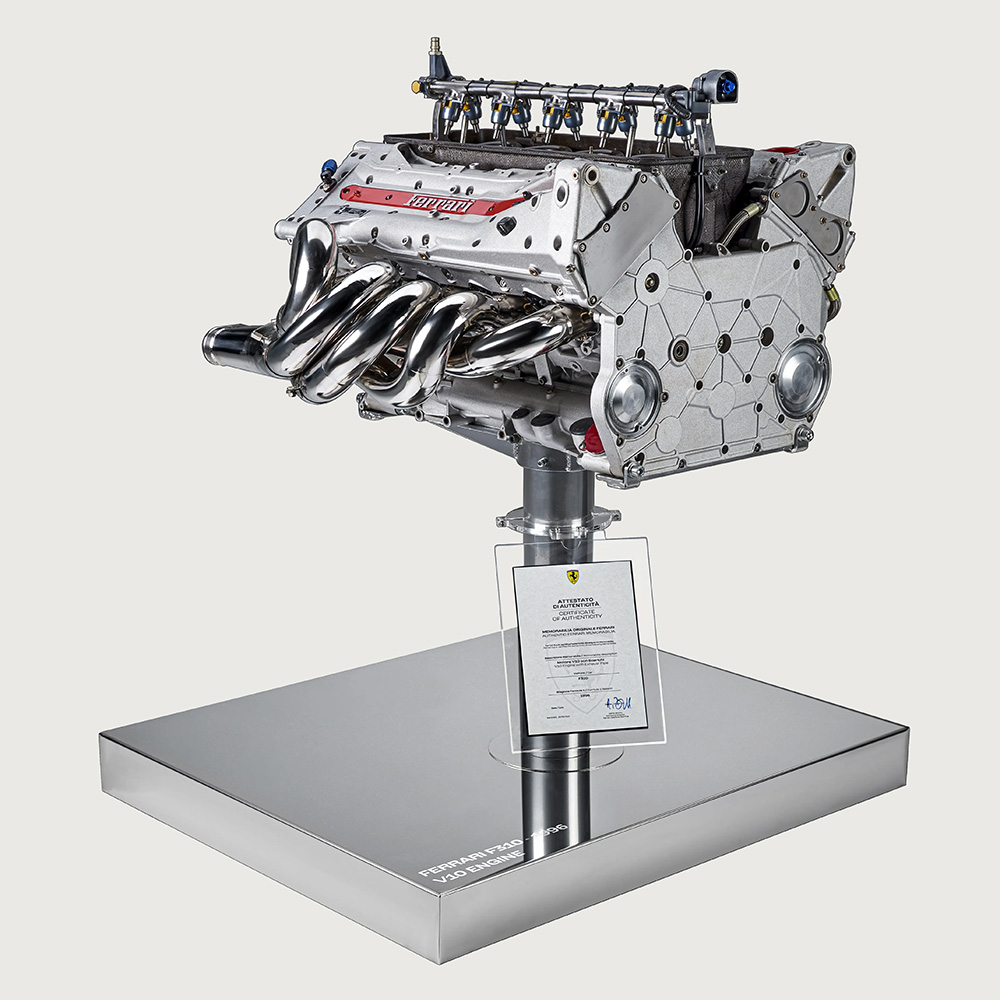 Ferrari F1 engine. Do you have someone on your gift-giving list who loves Ferrari and whom you like a lot? Like, A LOT? Wonderful, because here's the perfect gift for that special someone: a real Ferrari F1 engine. This cleaned and polished V10 from the 1996 Ferrari F310 comes complete with the original exhaust system and a stainless-steel stand. While the company doesn't say which exact engine from that year you'll be getting, there's a good chance it could be one raced by none other than Michael Schumacher himself. A bargain at $83,550 (P4.8 million).