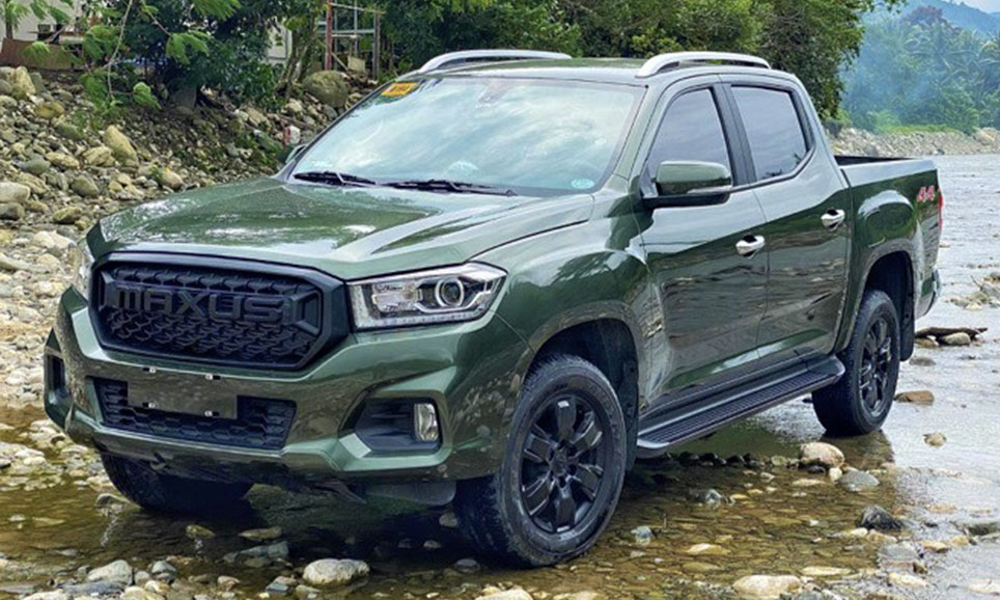 For kids who didn't like race cars, there were the colorful Tonka trucks. Popularly colored yellow, these toys were for those who yearned to get their hands dirty in the playground. They were inspired by heavy machinery commonly found in construction sites. However (and obviously), those who played with these toy trucks had to grow up and face reality, keeping their childhood experiences as fond memories.
But for Adrian Tecson, he manages to rekindle those childhood memories of playing with his toy trucks with his Maxus T60. He may not be in the construction business as he runs a content production and creative consultancy group, but his "toy truck" allows him to relive some of that playground spirit on weekends.
His T60 4×4 Elite is new to him, purchased just over a month ago. "The T60's power has been impressive," he swears. "It's a dependable beast, which is actually why I gave it the name Tonka, after the indestructible toy trucks."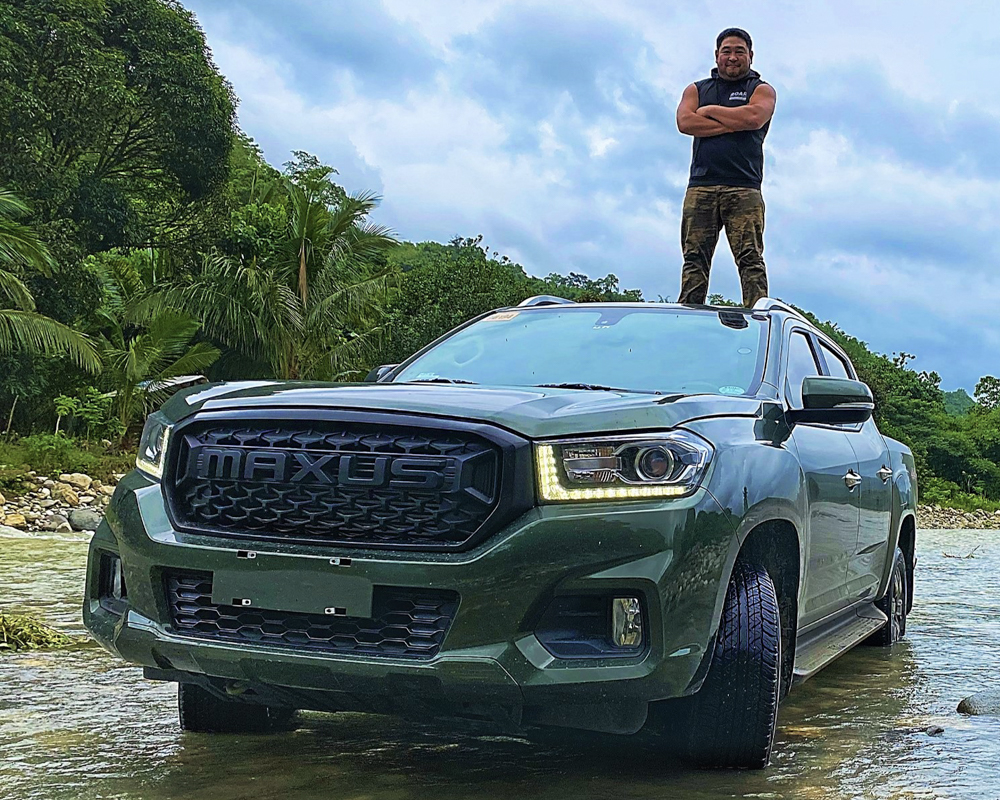 Just like how Adrian played with his toy trucks as a kid, Tonka is just as at home off-road, tackling light trails, muddy terrain, and river crossings without breaking a sweat. The 2.8-liter turbodiesel under the hood has 148hp and 360Nm, enough grunt to carry heavy loads like plywood boards, bags of cement, and even generators in the truck bed.
Despite sounding like a rugged, do-it-all workhorse, Adrian's T60 isn't your usual work truck. He takes his family out on long drives with Tonka. "The T60 offers great legroom for my passengers, and it even has phone connectivity integrated in the beautifully designed dashboard. This always brings a smile to my face whenever I step in and drive Tonka. The keyless entry, the 10-inch infotainment system, and the electronic seat adjustments are also big pluses for me, and definitely most appreciated."
When he was in the market for a new pickup, it was hard not to be swayed by all the other choices. But the T60 and the dealership he bought it from won him over. The showroom personnel were accommodating, and the turnover was fast even amid the current pandemic.
"When I used it in real-world situations, not once did I feel that I was driving a truck that was priced 30% lower than its counterparts. This was the deciding factor. Being practical didn't have to mean sacrificing the features that I had been looking for in a truck."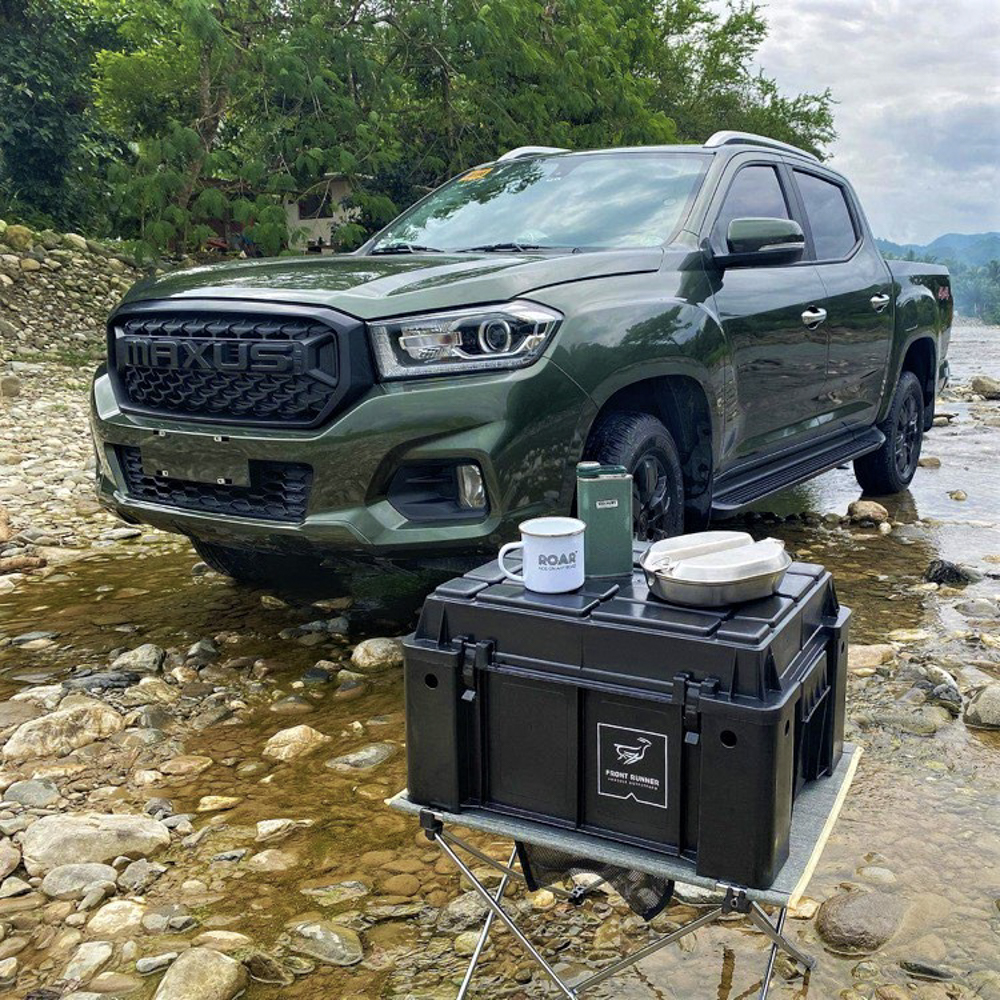 Adrian will also have a worry-free ownership experience as his T60 is backed by a five-year (or 100,000km) warranty, and a periodic maintenance service interval of every 15,000km (or once a year, whichever comes first) after the first 5,000km. Maxus Philippines even has his back with its 24/7 emergency roadside assistance. This means that Tonka will not only live up to its nickname, but will also be a dependable member of the Tecson family as the years go by.
If you want to check out Maxus vehicles, you can visit this website or head on over to any of the authorized dealerships nationwide.