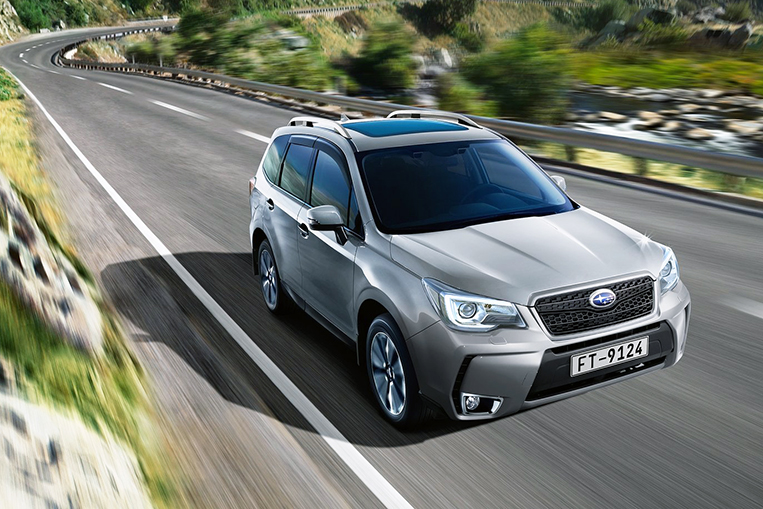 One of the trickiest things in the automotive business is selling out your existing inventory of a particular vehicle model while news about its replacement is already circulating online. In most cases, you really need to offer something extraordinary so customers will willingly settle for an outgoing model in spite of the looming arrival of the new one. That's exactly what Subaru Philippines is dealing with right now with regard to the Forester compact SUV.
The local distributor had been offering substantial discounts on the Forester even before the new-generation model was officially introduced at the New York International Auto Show last week. And now that the new Forester is totally out there (at least globally), it will be even more challenging for Subaru salespeople to convince buyers to drive home with the soon-to-be-phased-out model.
Unless, of course, the offer is too good to refuse.
In March, that offer was P100,000 less for cash buyers of the Forester. For this month of April? That discount has gone up to a more attractive P150,000 (again, for cash buyers and on all Forester variants).
Now, there are two other options for non-cash Forester buyers:
One, the Forester 2.0i-L may be acquired via financing with a down payment of as low as P98,000.
Or, two, the buyer may just avail of the free P130,000 worth of service or accessories extended via vouchers.
Again, these offers are only good for the month of April. If you're thinking of waiting until next month in hopes of seeing a bigger discount, that would only work if there are still remaining units after the current promo period—and if Subaru Philippines is indeed feeling unusually generous (or desperate, whatever the case may be).
Anyway, the decision is yours to make.