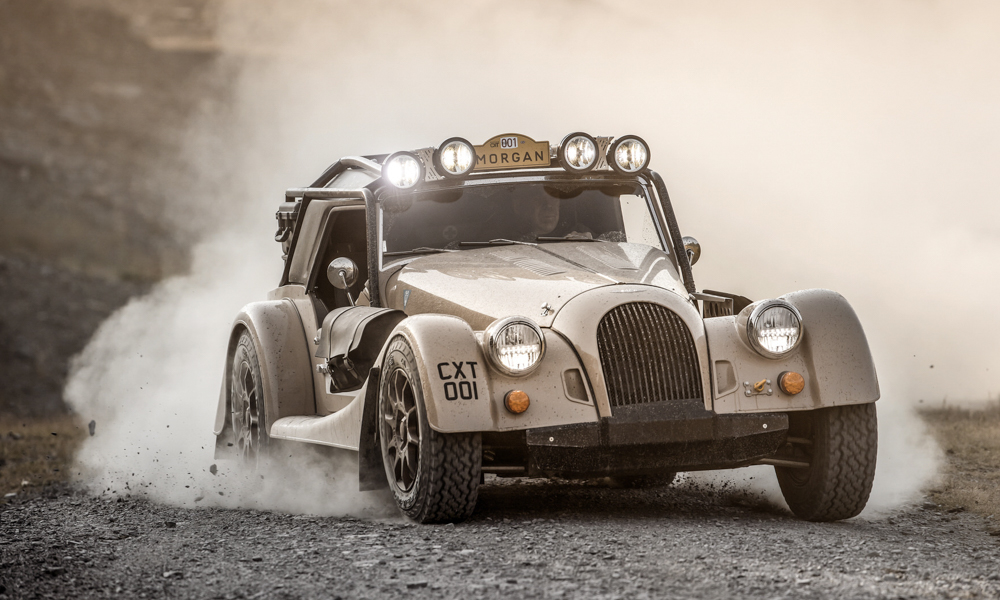 Morgan is a quirky British brand that has been around for ages and makes the world of cars a lot more interesting. Founded in 1910, the family-owned automaker produces around 850 vehicles a year, and its wares are so popular with enthusiasts that waiting lists to get a build slot can be anywhere from six months to a number of years.
Usually, the firm churns out quite civil-looking machines aimed at relaxed and often elderly drivers. But occasionally, the design department seems to get a bottle of gin out and proceeds to go wild after consuming it. That's when cars like the Plus Four CX-T are born. It is a wonderfully mad overlanding toy for the distinguished lady or gentleman who likes to go where no Morgan has gone before.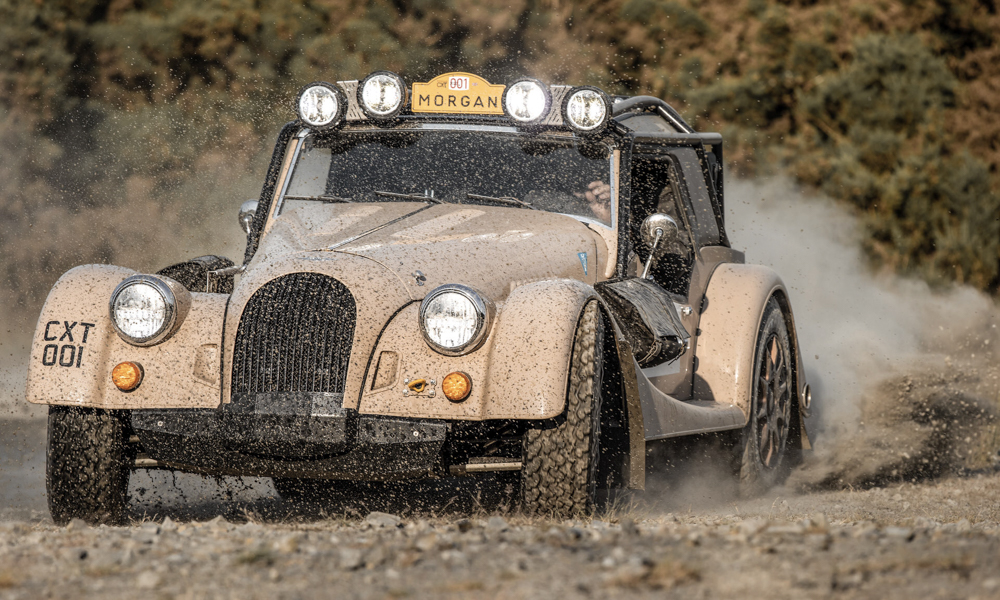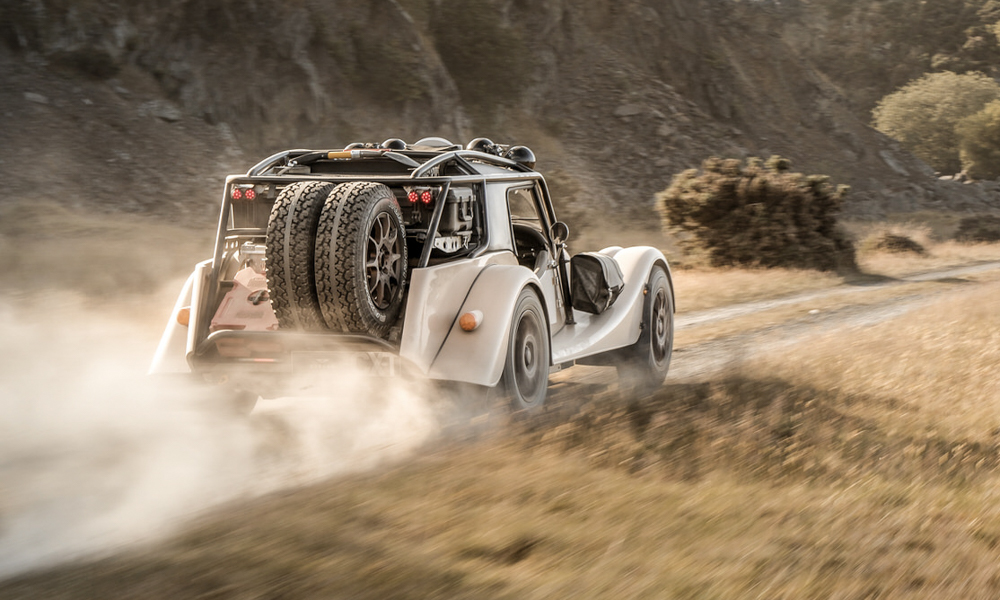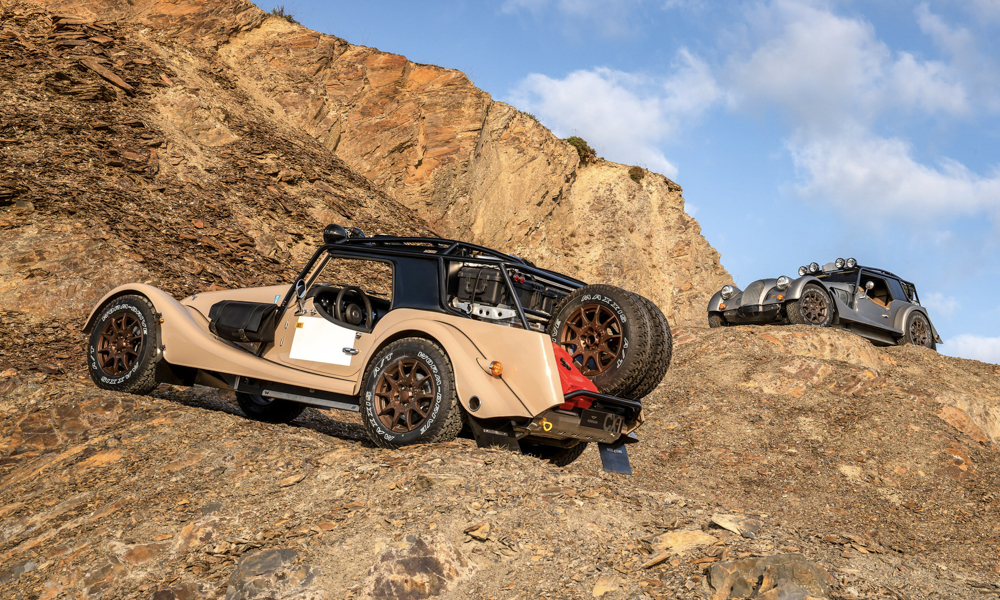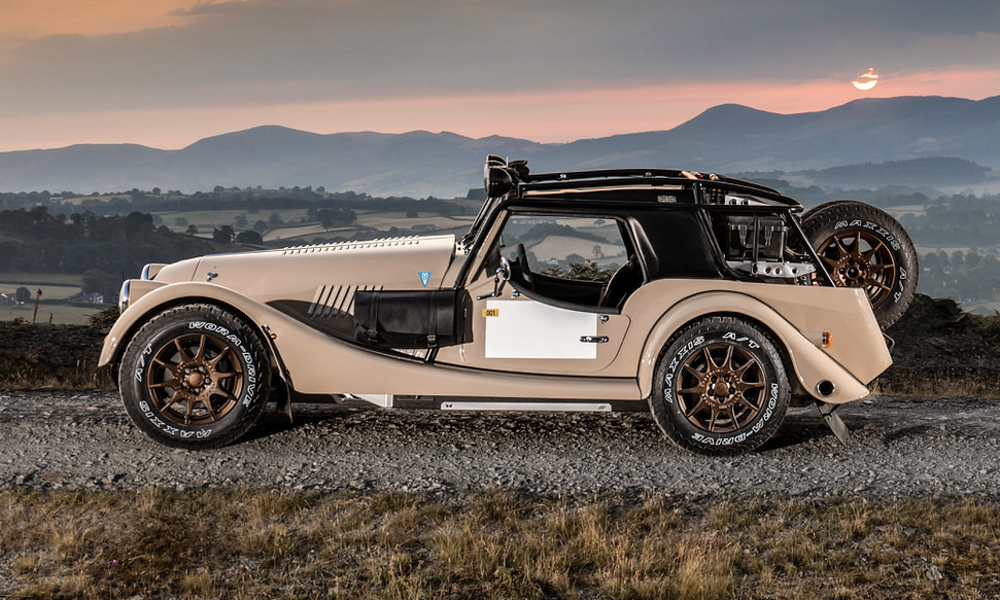 Morgan's "drinking buddies" were the team from Rally Raid UK, which normally builds vehicles tough enough to take on the Dakar Rally. Together, they took a Morgan Plus Four and turned it into an off-road speed machine that is meant to demonstrate the capabilities and ruggedness of the firm's new CX-generation platform.
Powered by a 255hp 2.0-liter BMW-sourced turbo petrol engine that is mated to a six-speed manual gearbox, the CX-T is also fitted with an xDrive electronic differential that gives drivers three different modes and locking levels. Select Road and the diff is fully open. Switch to All Terrain and 45% lock is applied. Or choose All Terrain Extreme to completely lock the rear axle.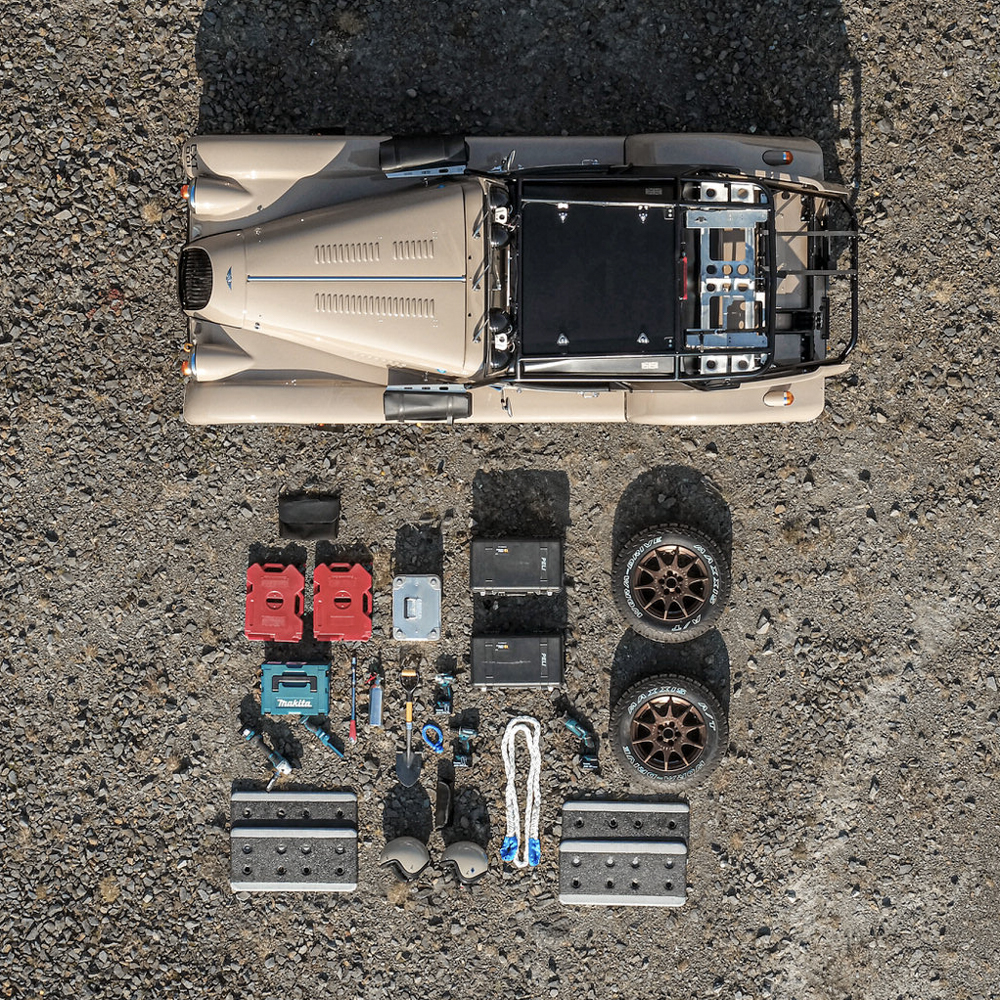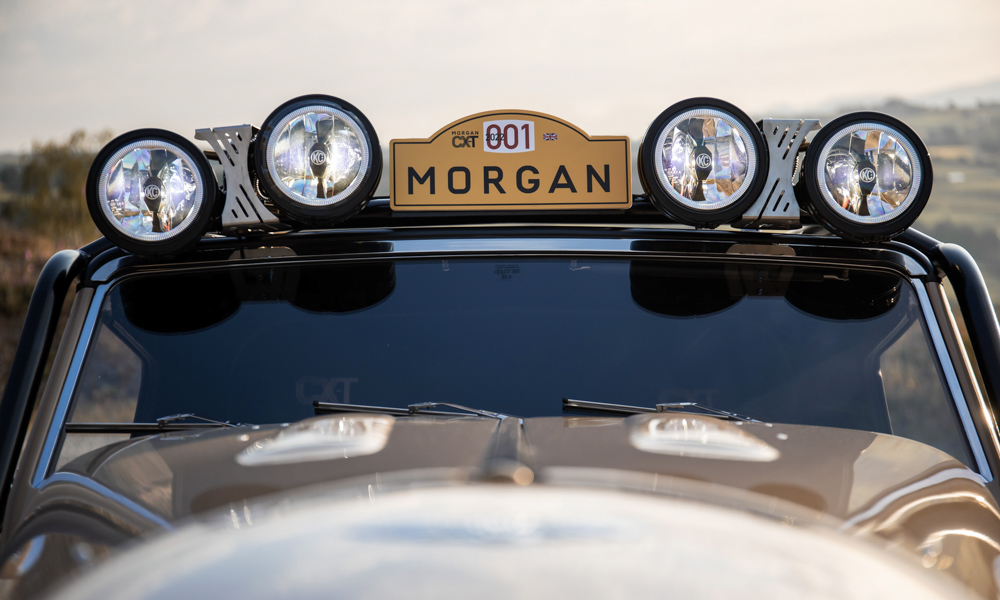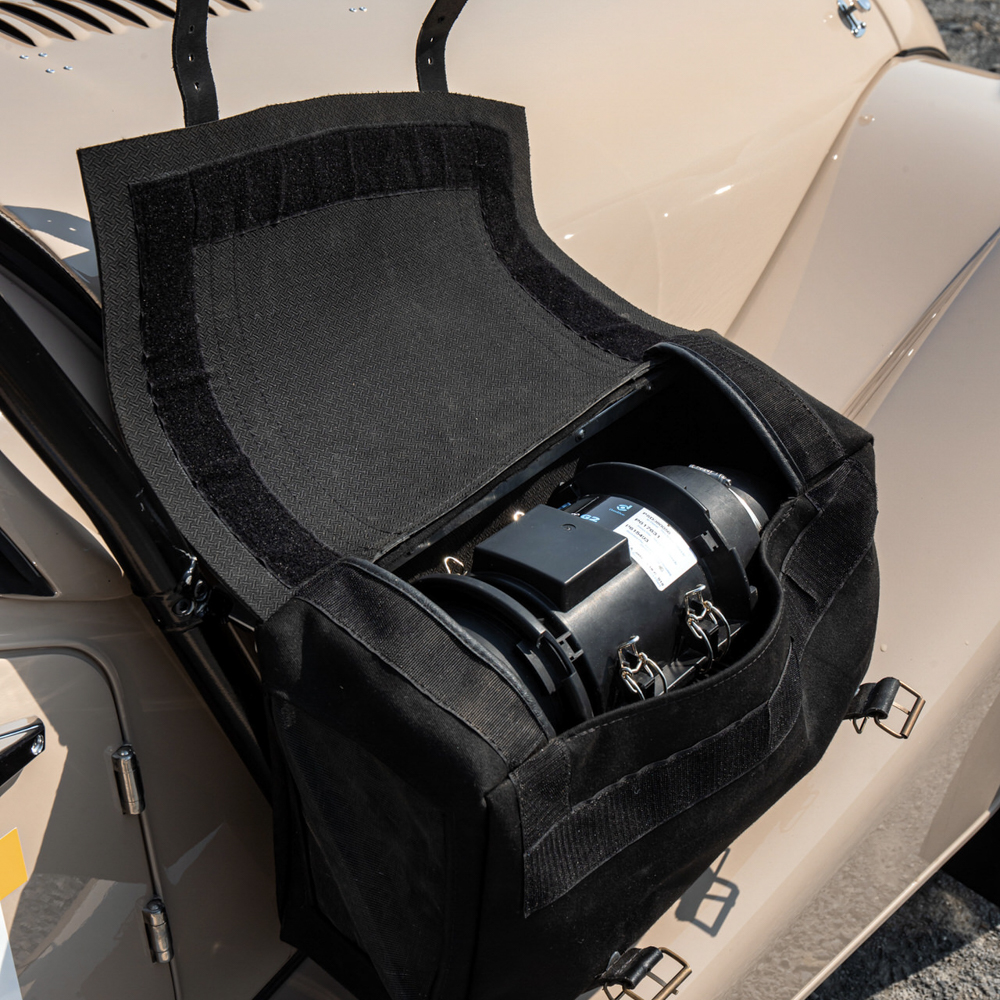 Weighing less than 1,300kg, this posh dune buggy gives wealthy adventurers everything they need on their quest to find the Holy Grail (or at least a tall latte from the nearest Starbucks). There are two waterproof and rugged Pelican luggage cases, an aluminum storage box, and two RotopaX jerry cans. Two spare wheels and some recovery equipment are also onboard, and most of the kit has been attached to a new storage rack that replaces the rear section usually gracing this model. An exoskeleton-style roll cage not only keeps the occupants safe in case things go wrong, but also offers additional storage space and can even be used to carry a bicycle or a surfboard.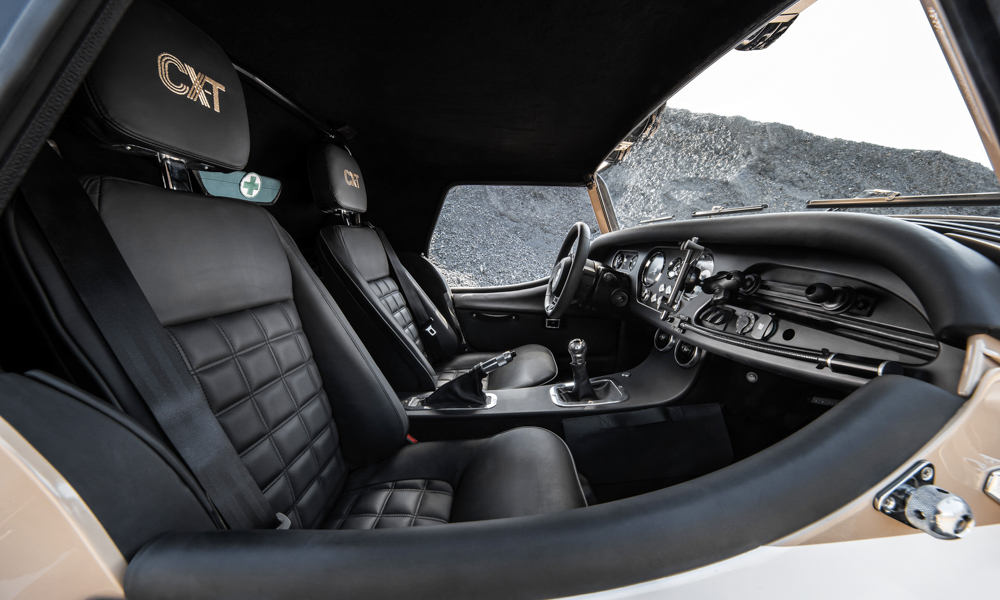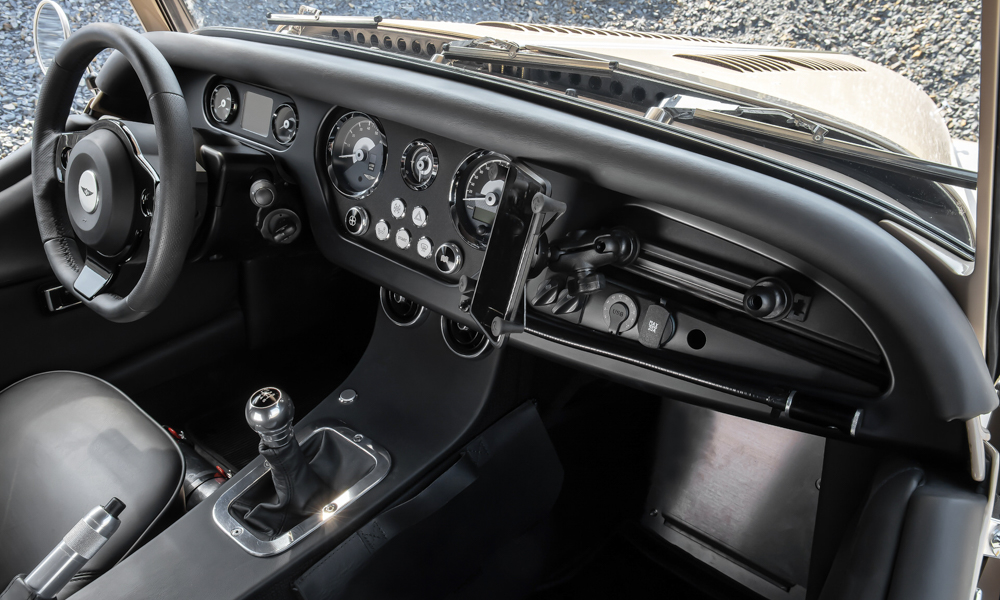 To make sure the car doesn't fall to pieces when it ventures off-road, it is fitted with a new suspension setup that now gives it 230mm of clearance and a complete underbody system that includes an engine guard and various shields and undertrays. One of the luggage bags you see fitted to the front wings is actually a Dakar-style airbox, and the exhaust has been moved to make it less vulnerable to damage.
If you now fancy feeling like Indiana Jones on your daily commute, then you need to hurry. Morgan is planning to build only eight of these machines, and each one is priced at £170,000 (P11.9 million) plus taxes.