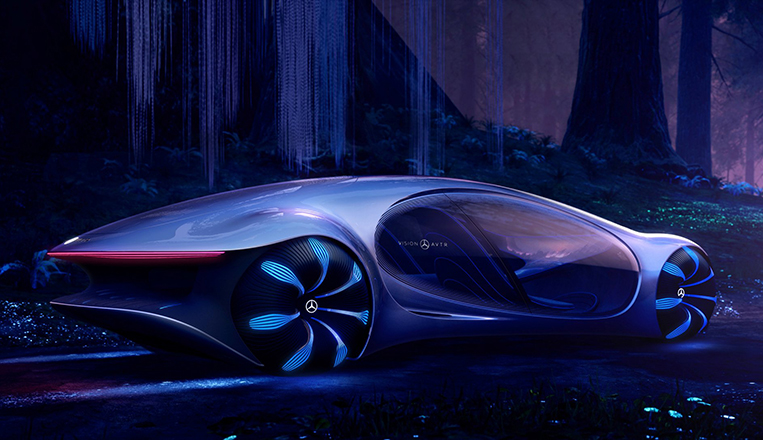 When car designers say that their concept vehicles are inspired by nature, I often find it hard to see what they're on about. They blabber about how a side mirror looks like a leaf of lettuce, or how a taillight has the same shape as a naked mole rat. But those details aren't immediately obvious until they explain it. However, Mercedes-Benz's newest creation may keep these frustrations of mine at bay.
The German automaker calls it the Vision AVTR (short for Advanced Vehicle Transformation). And when car companies come up with weird names or acronyms like this, it's usually meant to tease the public about what could possibly come (which is often a watered-down version anyway). It's safe to say that I won't see one of these things cruising the streets in my lifetime.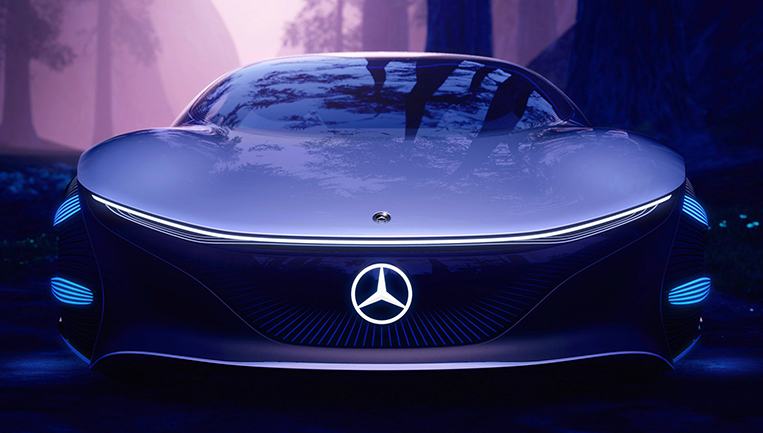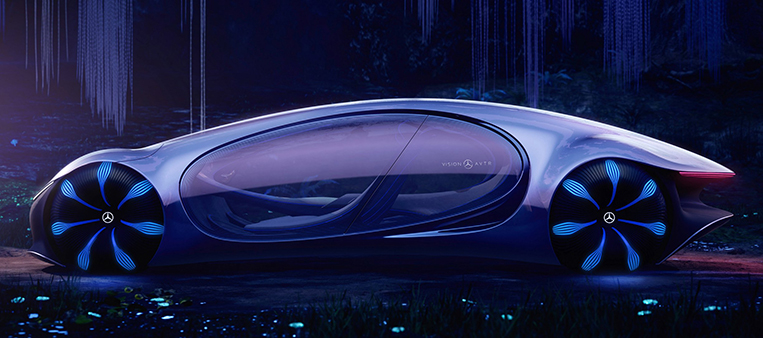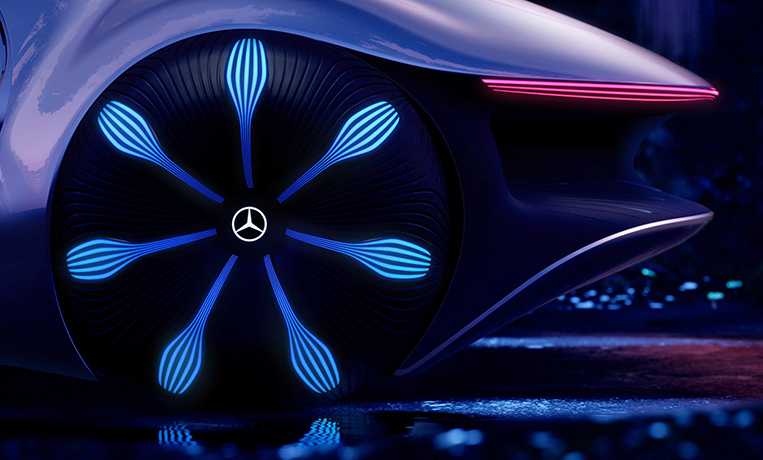 But that's okay because the Vision AVTR is one of those cars that I can truly say Mother Nature had a hand in making. This thing looks like a big bug, but not the type that you'd want to swat dead with your flip-flops. Think of it as a ladybug or one of those beetles with colorful wings. It's a clean and inoffensive profile. There are simple light strips that serve as headlamp and taillamp assemblies, wheels that look like doughnuts with turbine blades, and 33 moving flaps at the rear that look like fish scales.
That theme continues into the interior, where the seats are these lovely flower petal-like perches that hug their occupants in all the right places. Mercedes-Benz says that the seat material is a synthetic type of leather called Dinamica, which is made from scraps of old clothes and plastic bottles making it environmentally sustainable. The upholstery is also said to feel supple despite its recycled roots.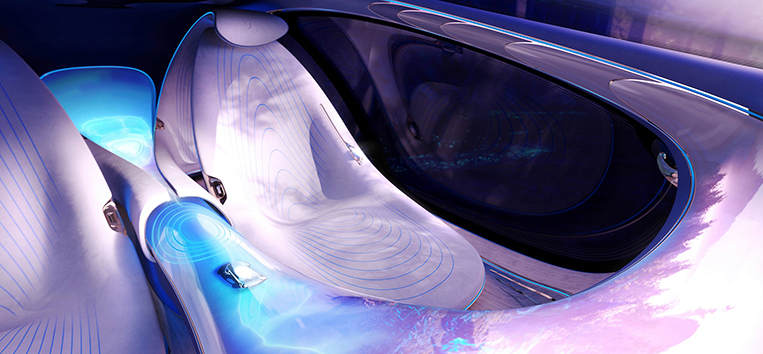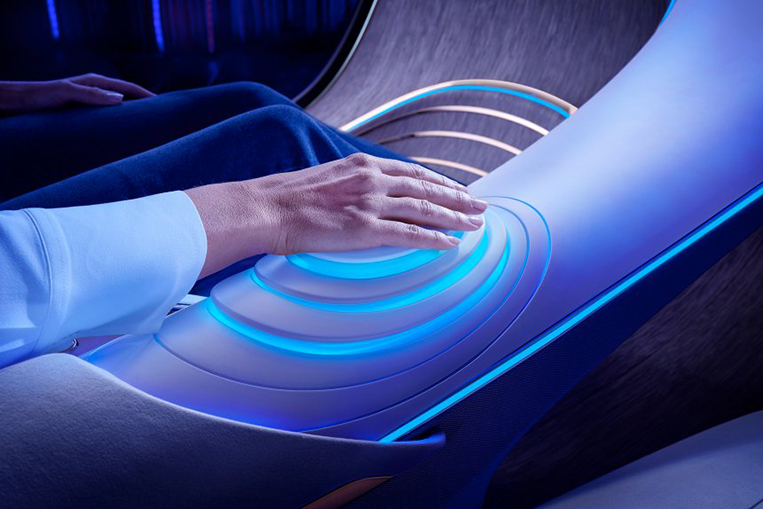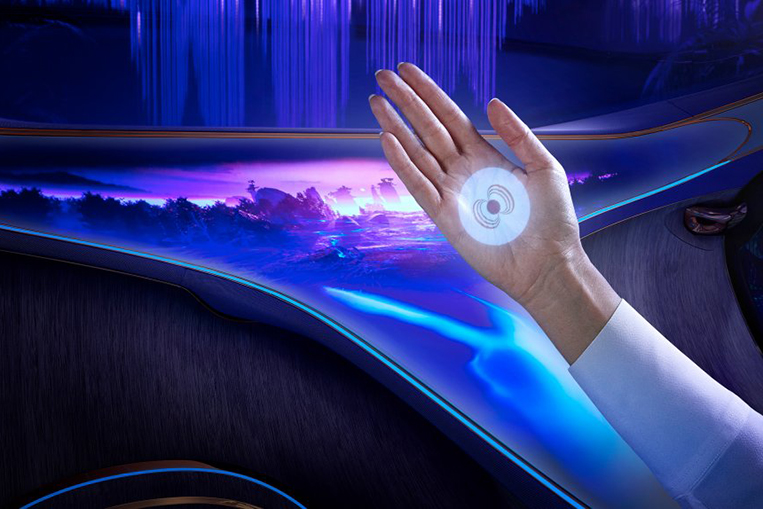 The touchpad on the center console senses the user's breathing patterns, and then activates what is basically an internal light show that is supposed to depict the flow of energy from the hand toward certain parts of the car. The T-shaped display, which replaces the regular dashboard, projects a 3D copy of the outside world, and can also act as a big picture frame with three different screensavers to choose from. Not sure if this is a gimmick, but I'd certainly like to see it in practice.
This amount of electronics means that the electric Vision AVTR suffers from decreased range due to plenty of devices sapping power from the battery. But Mercedes-Benz hopes that this shouldn't be a problem as newer computer chips will be more energy-efficient than their predecessors, and that most of the car's toys will run on cached current from the vehicle's rear-mounted solar panels. Cached current is the stored energy from within these panels, which, in theory, should allow the battery to allocate all of its juice toward the powertrain.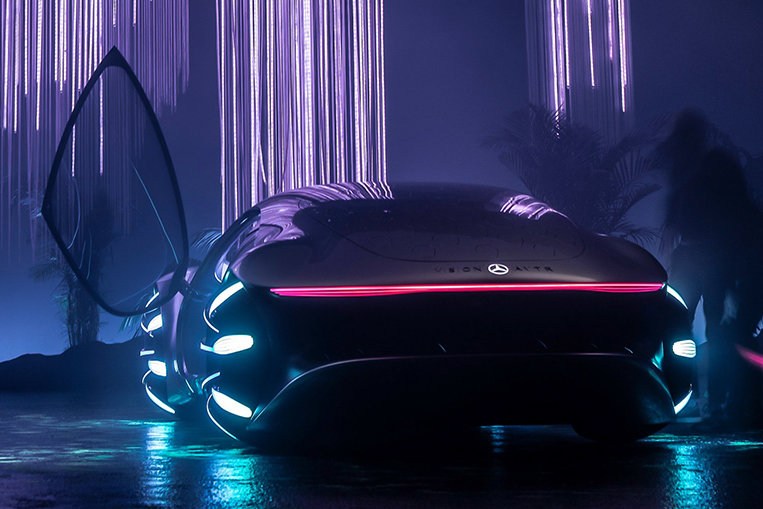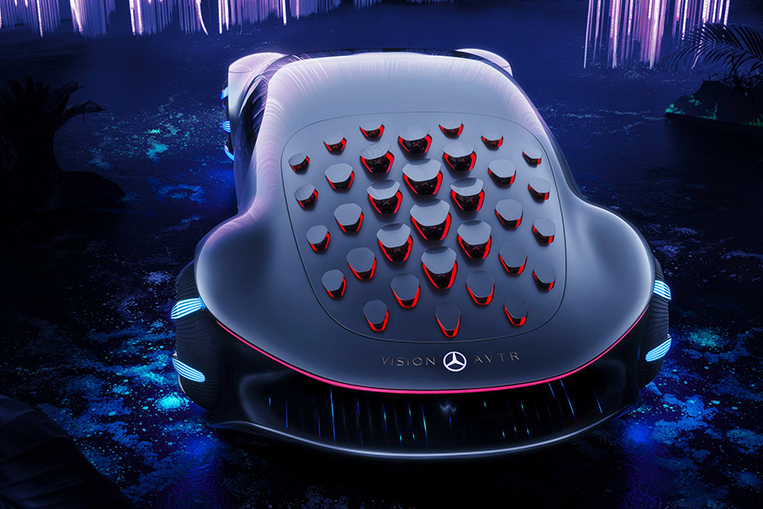 Speaking of the powertrain, the all-wheel-drive Vision AVTR has 350kW (469hp) at its disposal. Propulsion duties are divided into four individually controlled motors. This setup makes it possible to drive the front and rear axles in opposite directions. Combined with the necessary steering input, the Vision AVTR can crab sideways by 30°, which should make it easy to park in the middle of the Amazon rainforest.
The battery that feeds energy to the power unit is a scientific sight to behold. The cell's chemistry is graphene-based. Graphene is a form of carbon that eliminates the need for rare and toxic compounds. Such technology is sustainable as the batteries are 100% recyclable. Mercedes-Benz claims the Vision AVTR can drive more than 700km on a single charge, and can be fully recharged in about 15 minutes.
I like the Mercedes-Benz Vision AVTR. Its creator never said this thing had been influenced by the environment, but this car is the closest thing to nature as any vehicle can possibly get. In fact, I'd even go so far as to say that if the Book of Genesis mentioned anything about the creation of the automobile, this would be it.