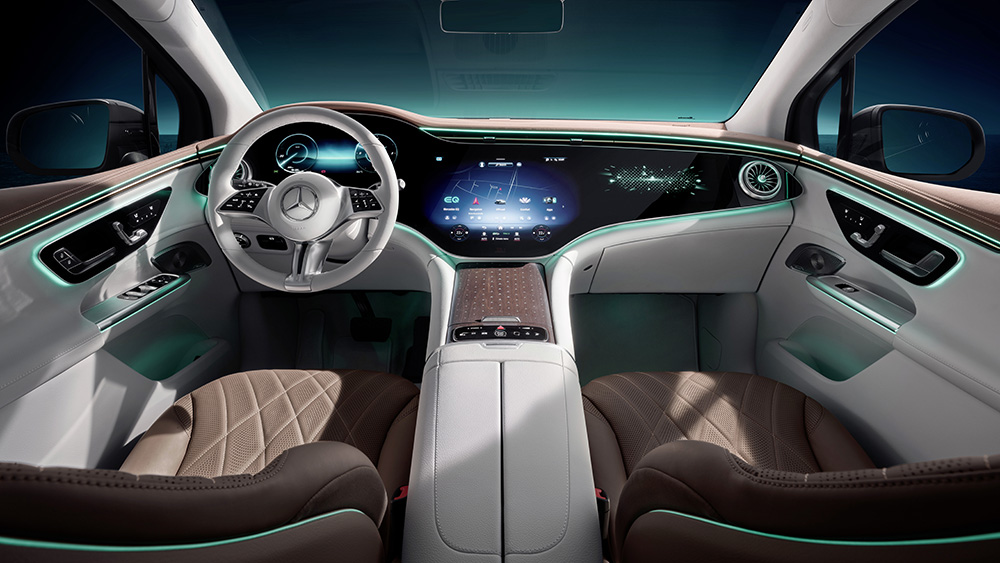 In the EQ line of Mercedes-Benz, the EQE is the electric counterpart to the E-Class sedan with the EQE SUV being the multipurpose variant. While the car has yet to be premiered, the German luxury marque gave us a glimpse of its striking interior.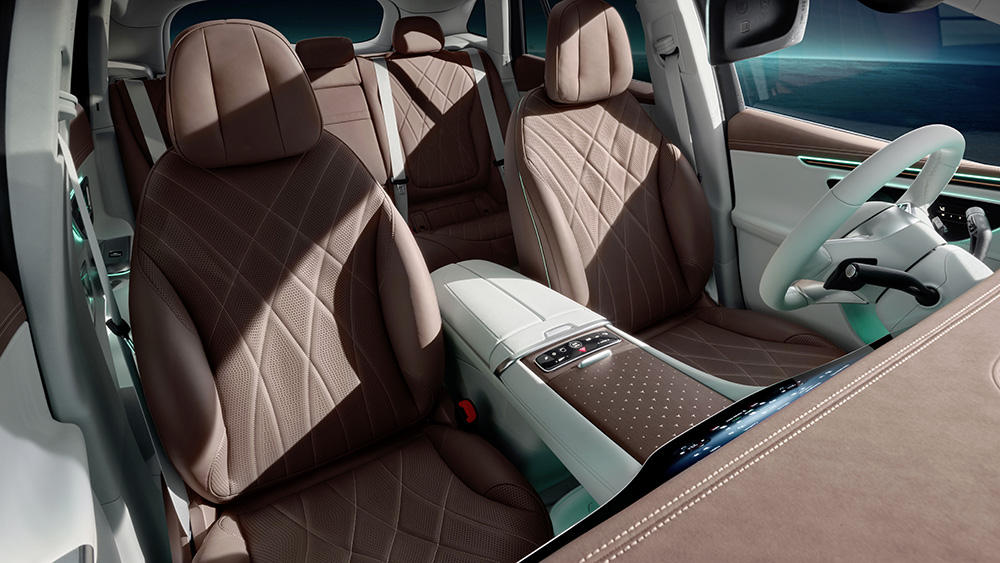 The optional Hyperscreen is a continuous display spanning the whole instrument panel, while the outer vents have a turbine-like design thus creating a contrast between the digital and the mechanical. The vent band on the cockpit seamlessly extends beyond the vents, proceeding into the front doors where the door and seat controls are clustered as if they were floating.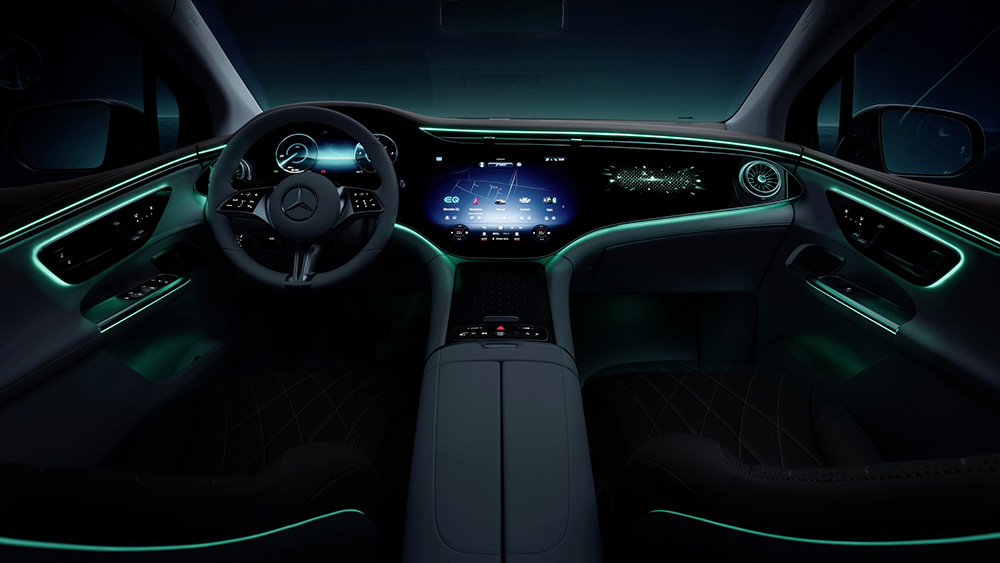 As more cars transition to electric power, there is also a shift toward radical interior design to improve user experience as shown by cars like the Hyundai Ioniq 6 and the Mercedes-Benz EQE SUV. If you'd like to see the full car, the EQE SUV will have its world premiere on October 16.