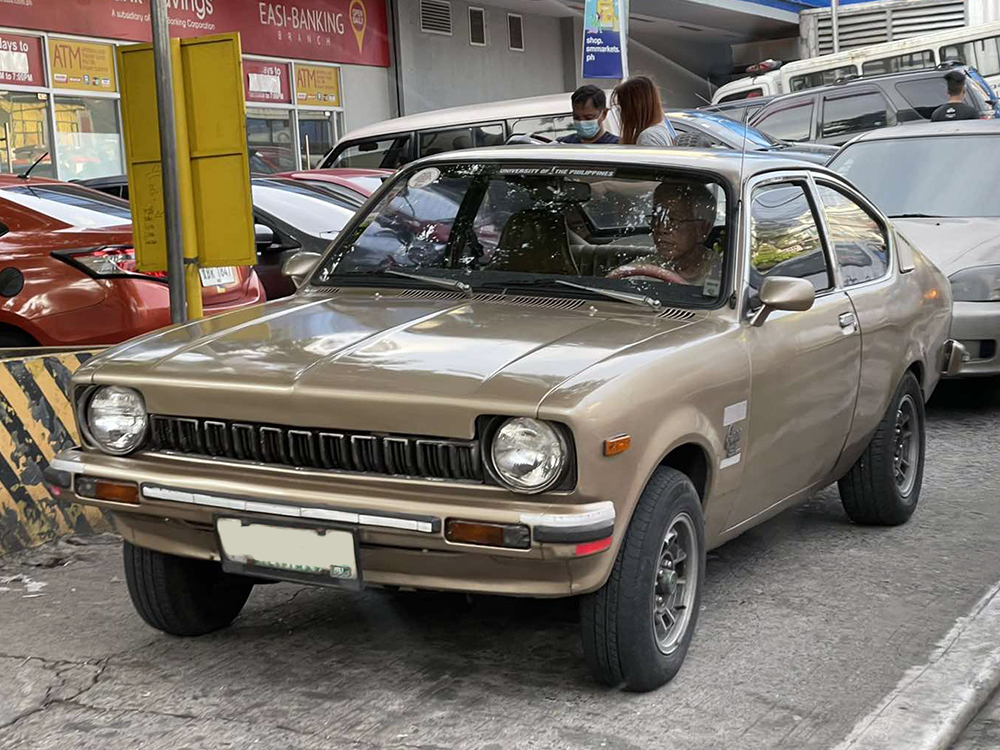 On my way home yesterday, while stuck in traffic, I caught a glimpse of a little gold fastback coupe parked on the side of the road in Quezon City. As soon as I inched closer to it, to my surprise, I saw the name "ISUZU" emblazoned at the back of the car. I snapped a picture and sent it to my dad. He confirmed that it was indeed an Isuzu Gemini.
"This is the first time I've seen a two-door version of the Gemini," my father said. "Most of them were four-door sedans."
The four-door sedan was mainly used as a taxicab in the 1970s, before the Toyota Corolla stole its gig—yes, long before the Vios appeared.
The Gemini was a tiny, rear-wheel-driven sedan or coupe. According to my dad, most of the four-door sedans were driven by the 1.8-liter 4BF1 diesel engine, while the sportier two-door coupes (like the one in these photos) ran with the 1.6-liter G161Z in-line-four gasoline engine.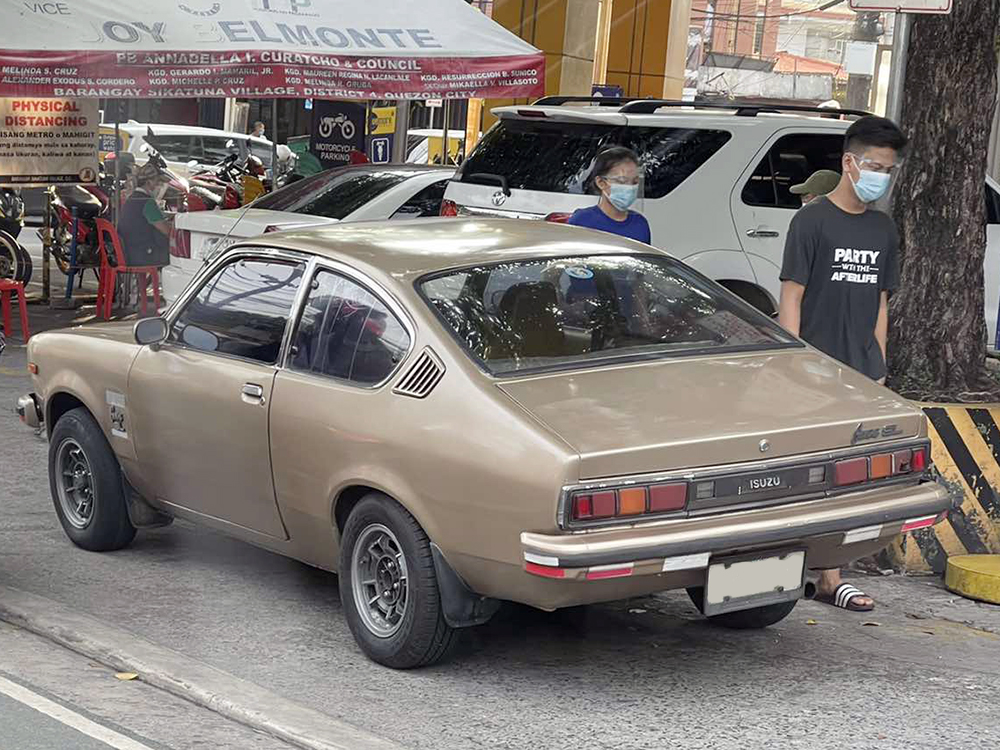 While the four-door sedan was the weapon of choice among taxi operators back then, the beautiful fastback Gemini coupe did battle with the Mitsubishi Lancer 1600 "L-Type," the Toyota Corolla SR "Macho" and the Ford Escort.
What used to be a prevalent sight all around Metro Manila is now a rarity. The one that I saw wasn't exactly car-show-worthy, but it was obvious its owner had taken good care of it.
Raise your hand if you owned one (or even if you were able to ride an example).