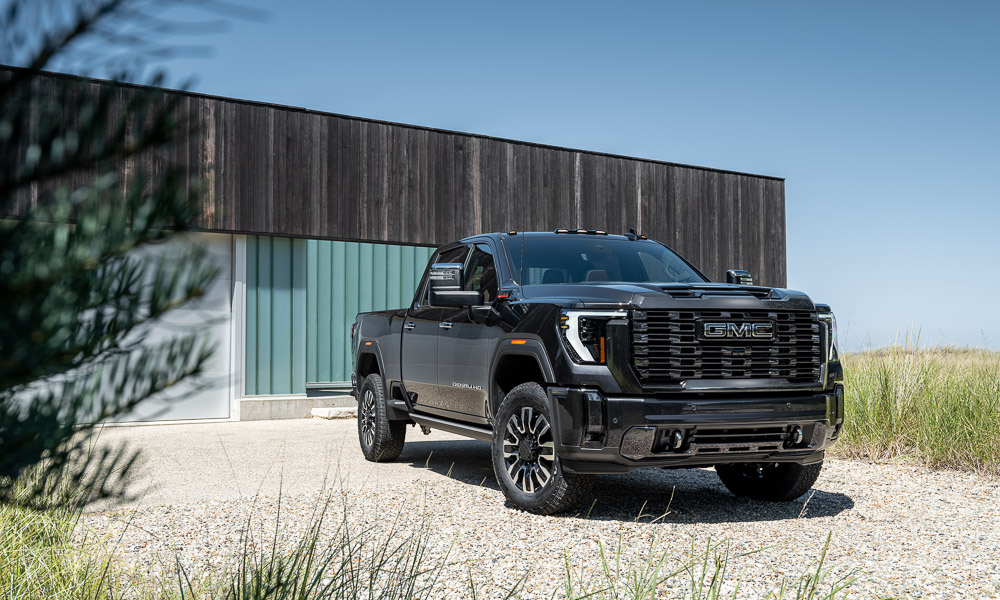 America. Land of the freewheeling trucks and home of the brave pedestrians who dare to step out in front of any of them. The recent trend of creating pickups with ever taller front sections shows no signs of slowing down, and the latest machine where the hood is taller than the average human comes from GMC. Meet the ginormous Sierra Heavy Duty Denali Ultimate. A mouthful of a name for a giant of a truck.
If you own a superyacht and prefer to tow it yourself or just need to pull the odd planet out of its gravitational orbit, then this is the machine for you. For the first time, the Heavy Duty version of this truck is now also being given the Denali Ultimate treatment, meaning you can move mountains while riding in total luxury.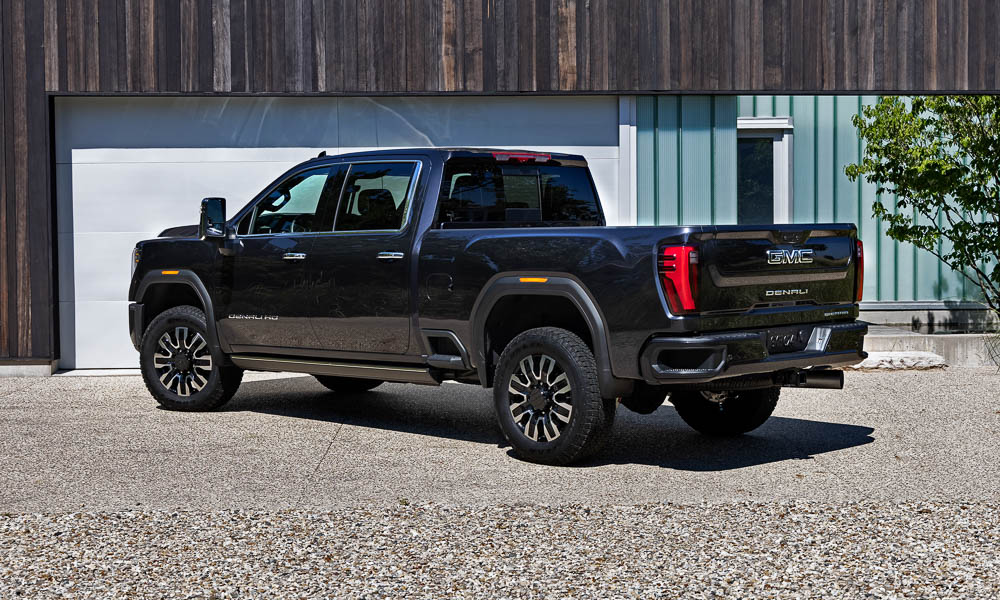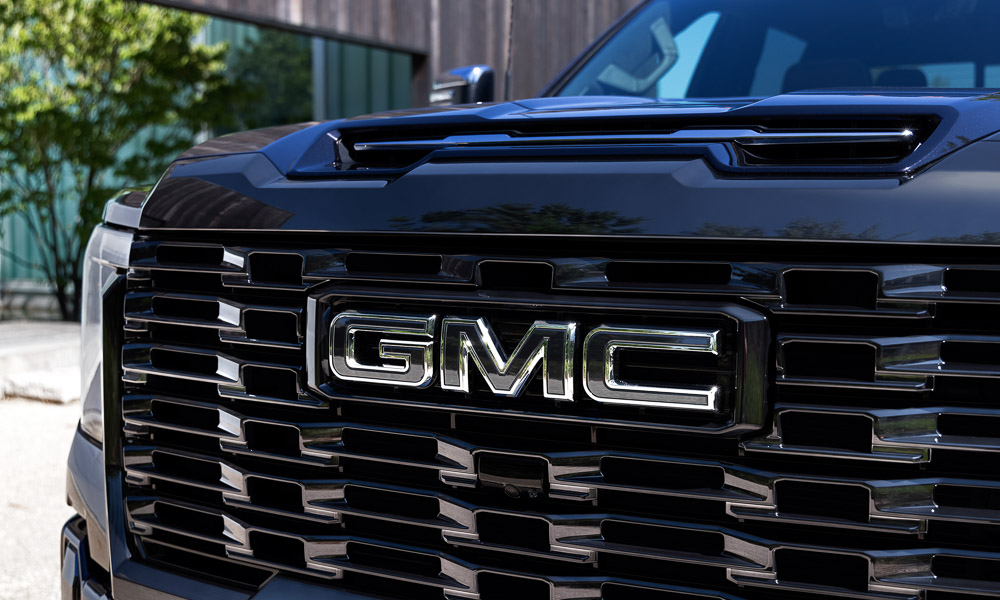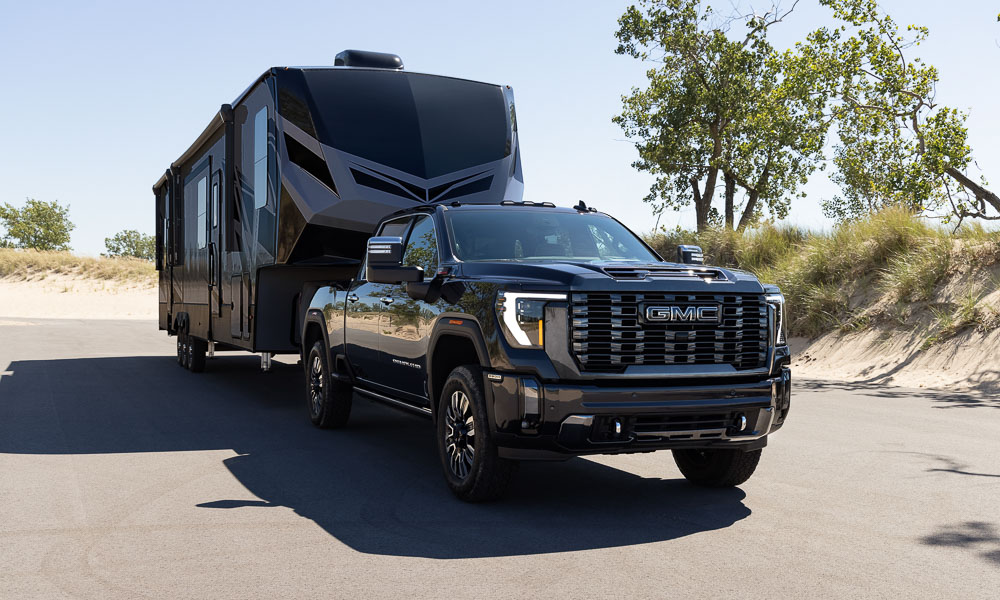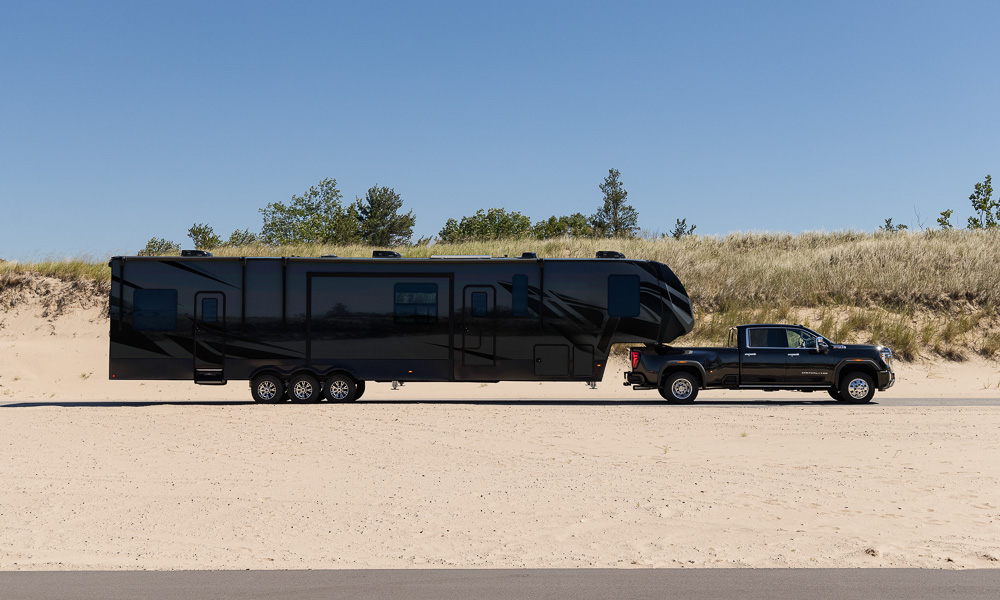 Let's start with the powerplant that's hiding under that huge hood. No planet-friendly EV or hybrid trickery around here, no siree. Propulsion is provided courtesy of a 6.6-liter Duramax turbodiesel V8 that churns out 470hp and over 1,300Nm. A 10-speed Allison transmission is tasked with delivering all that oomph to the rear wheels, with an AWD version coming later in the year in the form of the new AT4X trim.
Buy the biggest version of this beast, the 3500HD, and you can pull over 16 tons of weight. That's not a typo. This is basically a semi-trailer truck disguised as a pickup. Its maximum dimensions are a staggering 6.77m long, 2.04m tall, and 2.4m wide.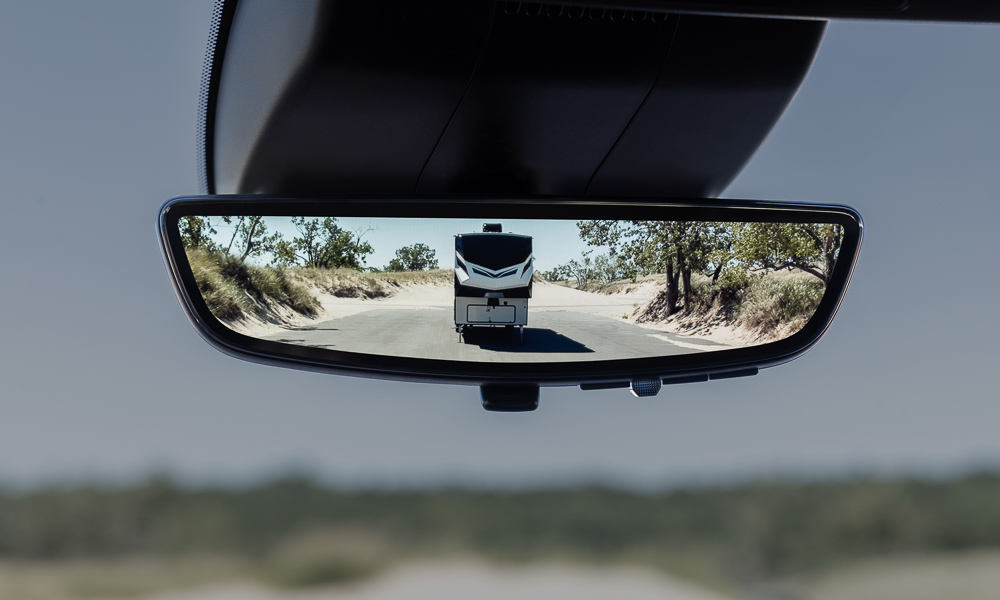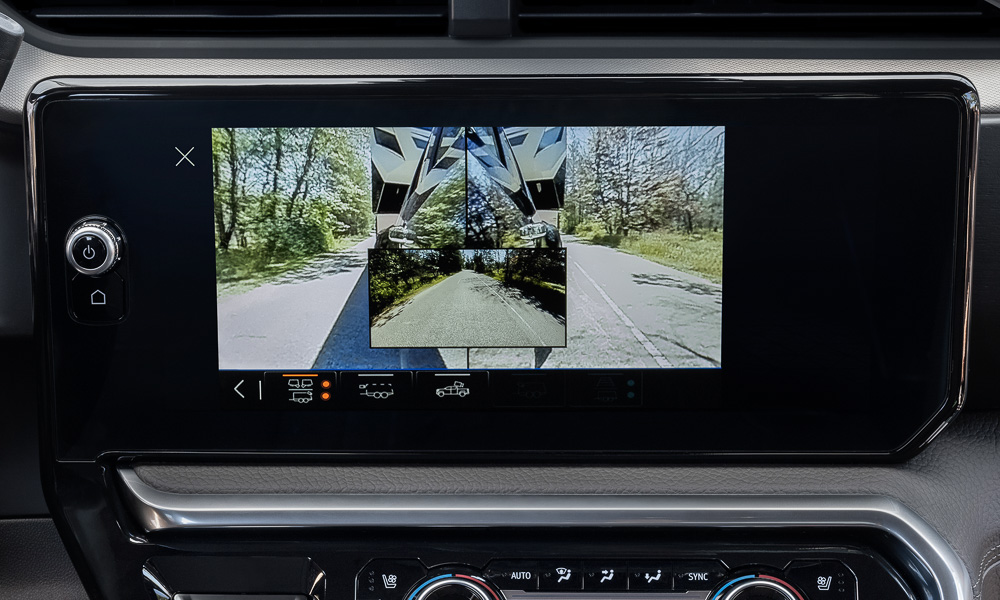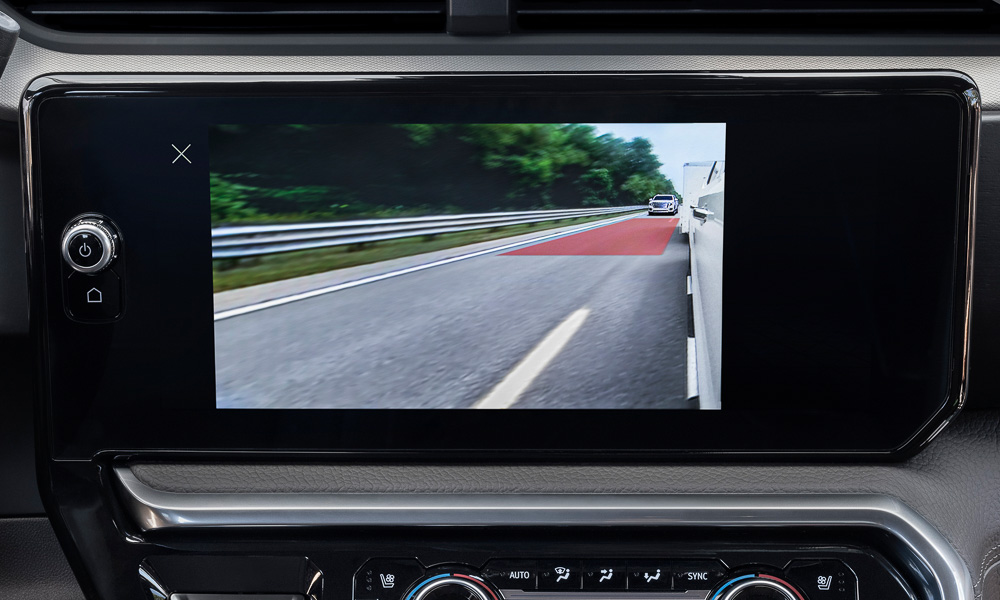 Up to 14 different camera views will help you not to damage whatever it is you're towing, and you can check those on the 13.4-inch touchscreen that also controls the entertainment system. It even comes with a function called Transparent Trailer View that offers the driver a view to the rear as if any trailer you're lugging around wasn't there.
You can have this behemoth in Regular Cab, Extended Cab, and Crew Cab configurations, but the dual rear wheels are reserved for the 3500 model.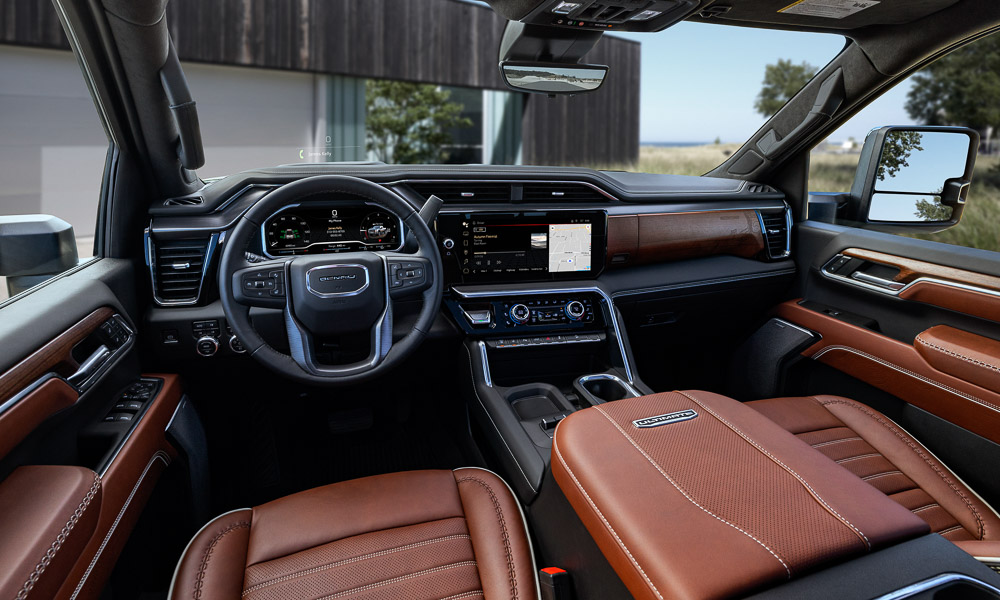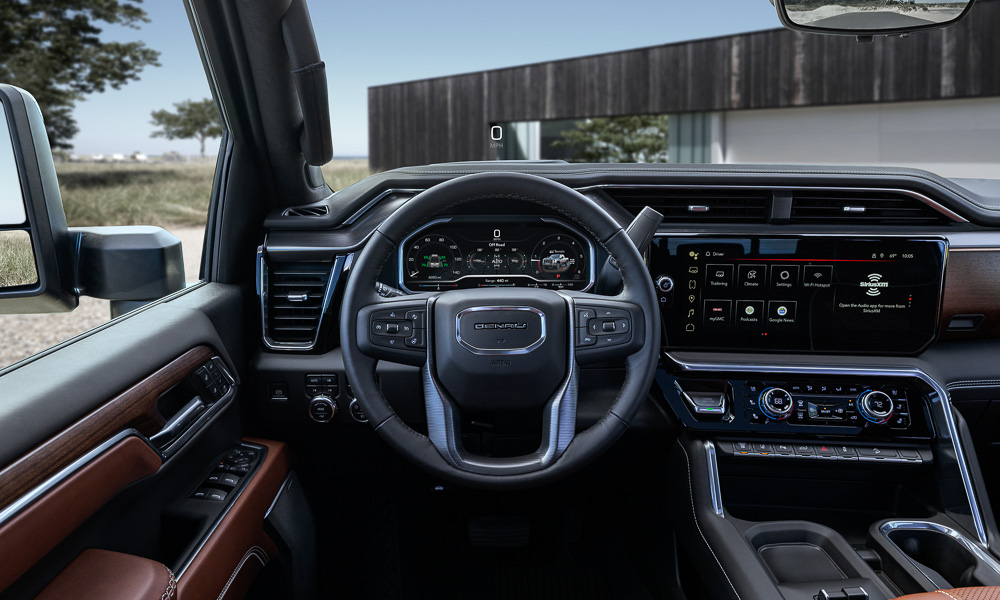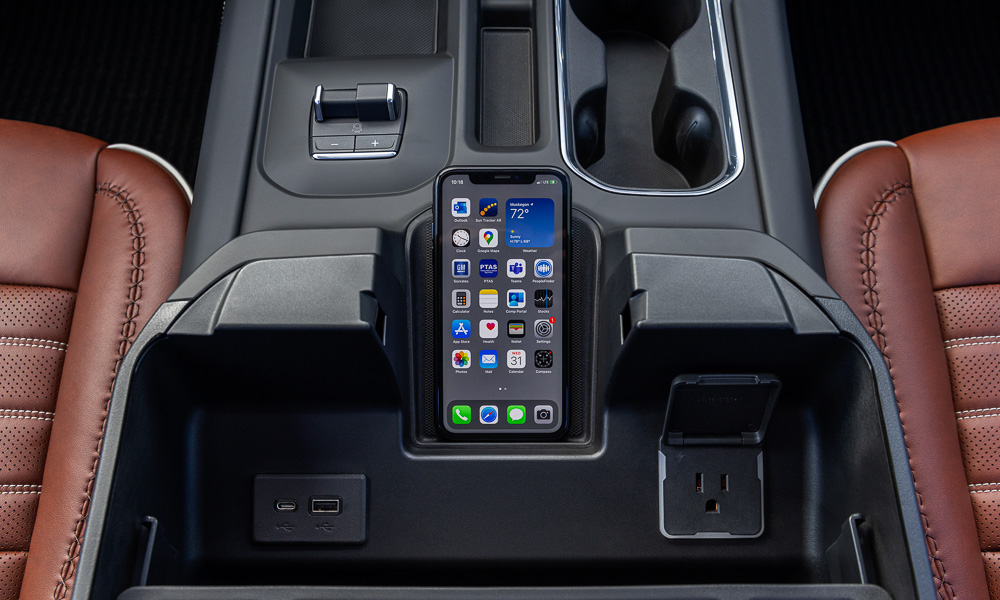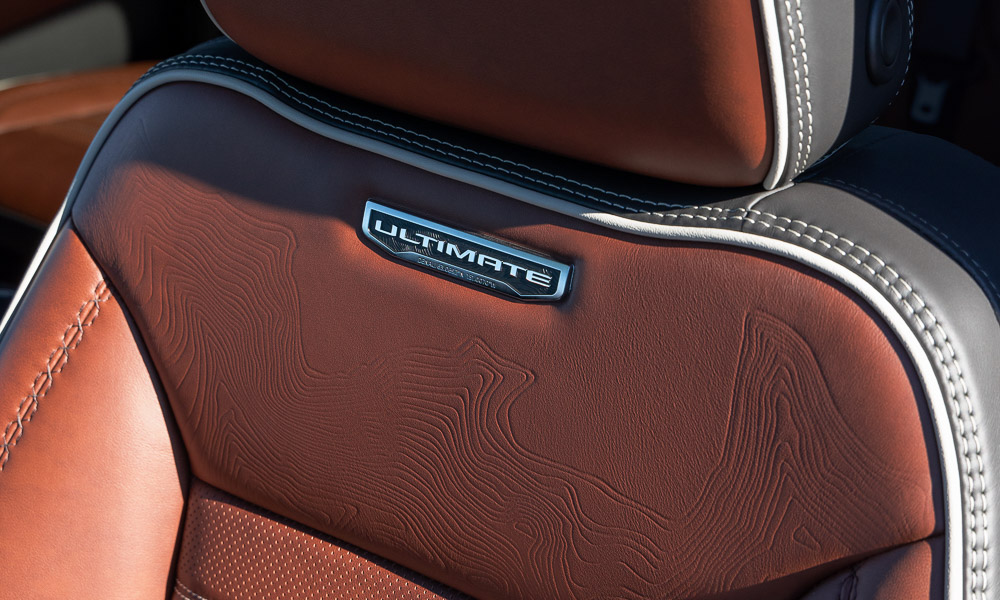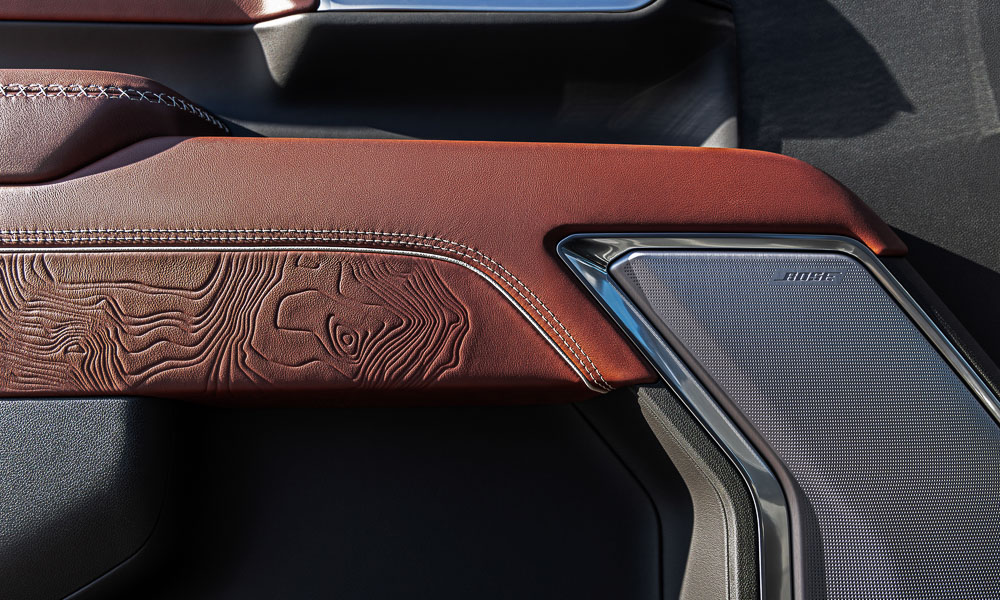 If you know your GMC trucks, then you will also know that the Denali tag promises top-of-the-range luxury when you open the doors. This Denali Ultimate version lives up to that name by throwing everything but the kitchen sink at passengers when it comes to making them feel comfortable and well-pampered.
There's leather galore in the cabin, including the door panels and all the seats. Those can be power-adjusted in 16 different ways so you can sit at the best angle to admire the open-pore Paldao wood accents. Finally, the lounge of this load carrier can be flooded with your favorite music by a 12-speaker Bose stereo, and a sunroof lets some extra light into the interior.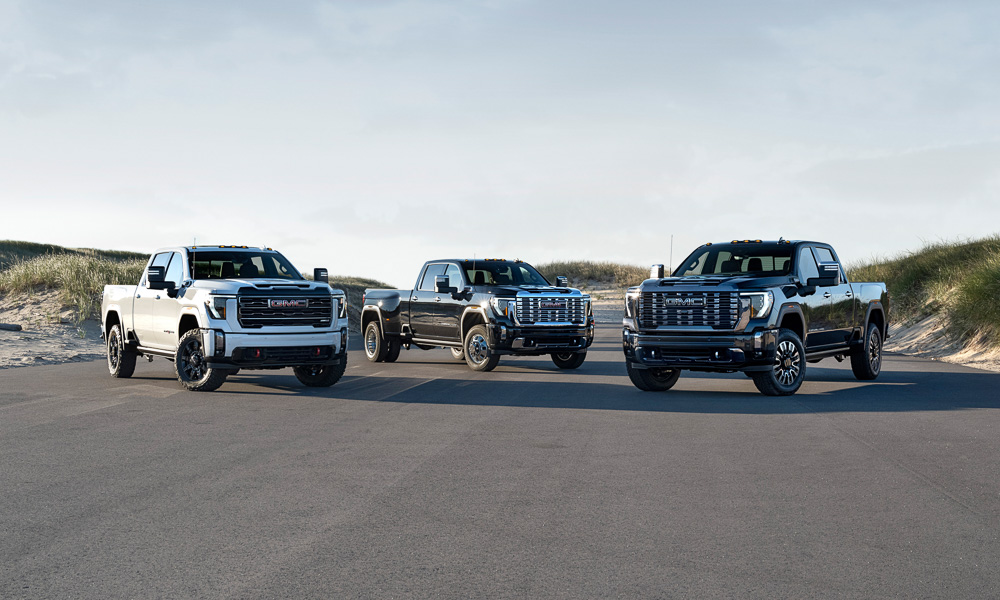 The driver can also enjoy a massive 15-inch heads-up display, and the firm's Sierra HD Pro Safety suite of driver-assistance programs comes fitted as standard. Electronic helpers include forward-collision alert, lane-departure warning, automatic emergency braking, and maybe most importantly, front pedestrian braking—because you simply won't be able to spot most average humans when they run in front of this two-bed condo on wheels.
So, if a Ford Ranger is too small for you and a Nissan Patrol too impractical, then this might just be the ticket. Import one over from the US and not only can you intimidate lesser cars into submission at every opportunity, but you can also carry half the village around while you're doing it. Smashing stuff.