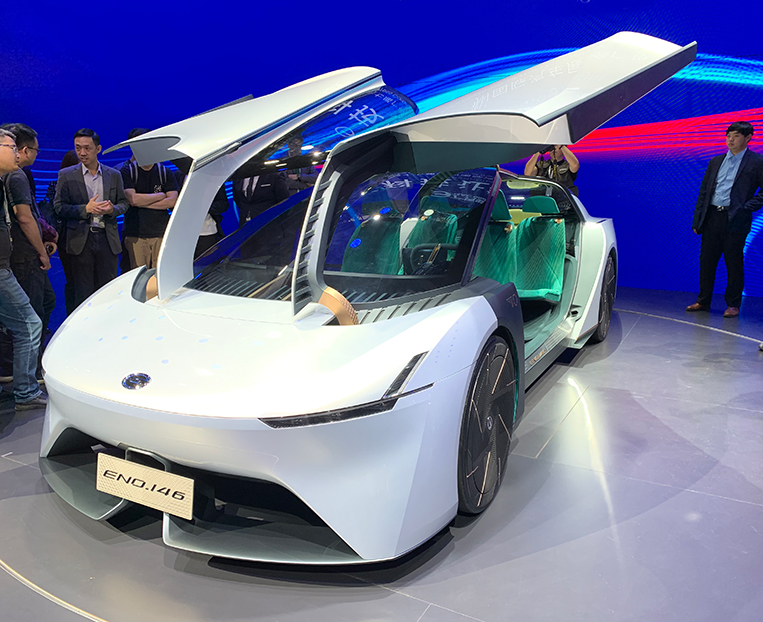 Chinese automaker GAC unveiled today at Auto Guangzhou 2019 the Eno.146, an electric concept car that supposedly boasts the world's lowest coefficient of drag (0.146, hence the name) and a purported driving range of 1,000km at a steady pace of 60km/h. In real-world driving conditions in China, GAC claims to have driven the car over a distance of 600km on a single charge.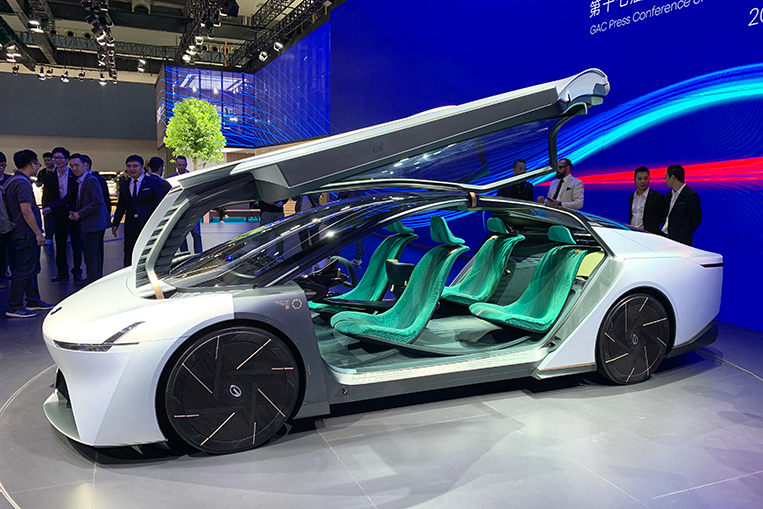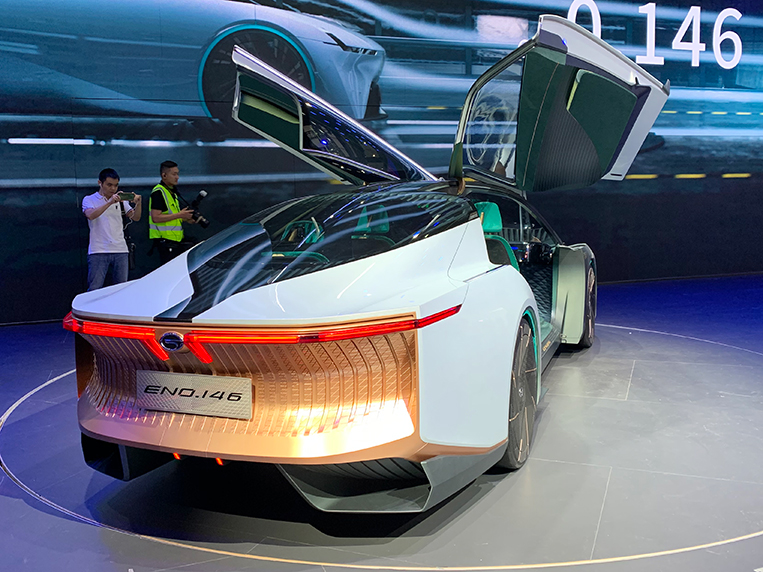 The Eno.146 was designed under the direction of Zhang Fan, the design chief of GAC and a 12-year veteran at Mercedes-Benz before coming home. The car features gullwing doors, a unique arrowhead six-seater configuration, and a steering wheel-integrated augmented-reality digital dash display. The complete absence of a traditional dashboard improves interior space and ease of entry and exit, and provides an airy, luxurious feel.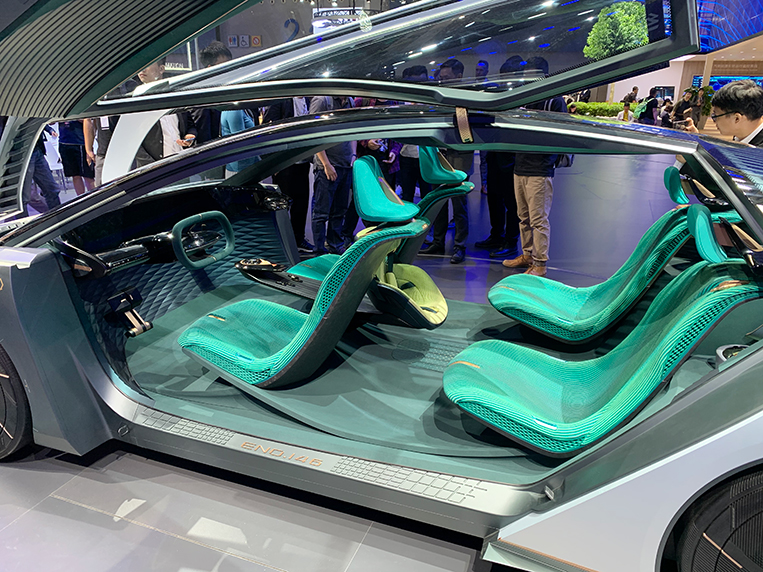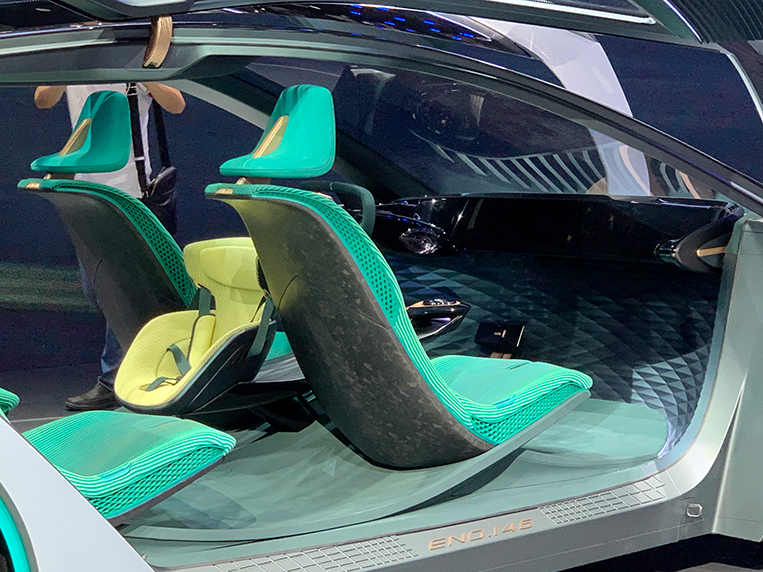 To optimize aerodynamics, the concept EV has an extending halo utility gear that minimizes wheel and fender gap at speed, and reduces entry of air into the wheel wells. There are also extendable pontoon wind deflectors in front of the wheels for the same purpose. A fully sculpted underbody and a ground-effect wing help to channel air smoothly underneath the car, creating a low-pressure area and sucking the vehicle to the ground for more grip. A rear diffuser alongside the concave sides minimizes turbulence created by the merging of low- and high-pressure areas, further reducing drag.
No further details were given pertaining to the powertrain and the battery unit. Expect more technical information in the near future.