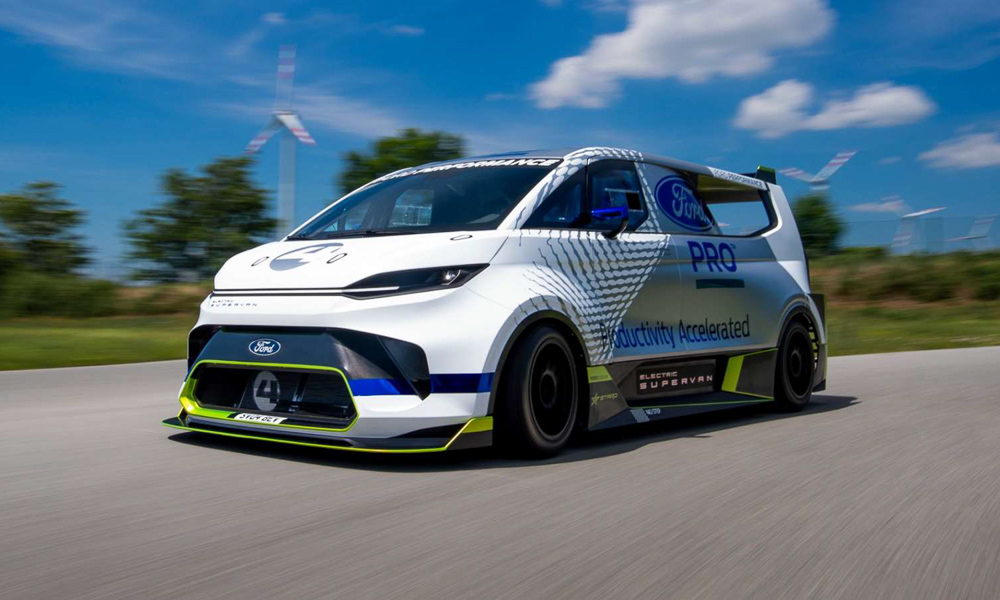 If you didn't know, Ford UK loved messing with the popular Transit commercial vehicle, cramming absurd powertrains and chassis with the appearance of a regular, ho-hum van for the sake of publicity.
The first Supervan had a heavy, steel body of a first-generation Transit riding on top of a GT40 chassis with the same mid-mounted, 5.0-liter V8.
The Supervan 2 came along, ditching the steel body for lightweight materials. It rode on the chassis of a Ford C100, a Group C race car with the Ford-Cosworth DFL V8 mill.
The Supervan 3 came along, which sported the looks of the Transit of the time, featuring a Formula 1-spec Cosworth HB V8 engine.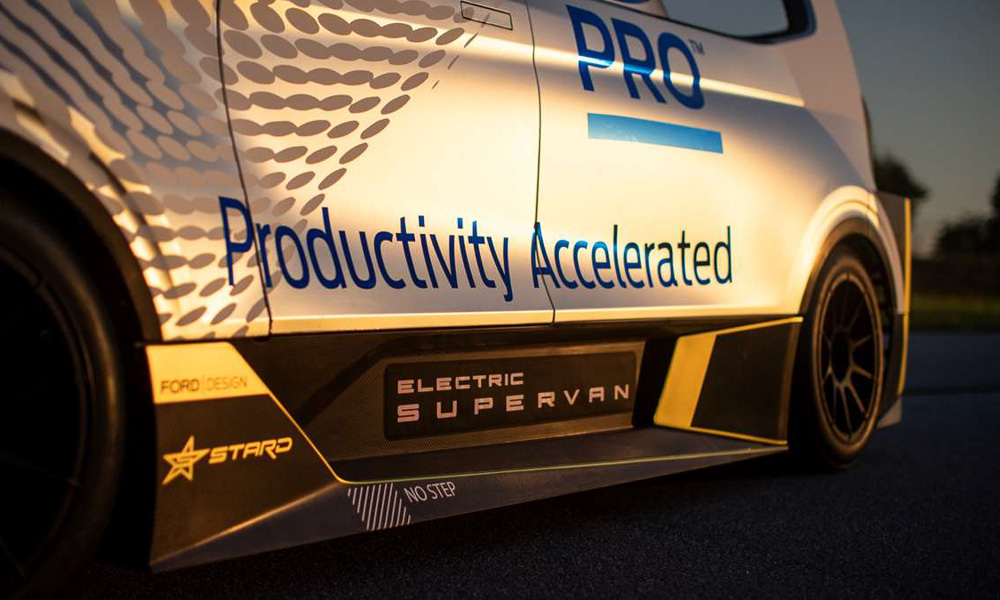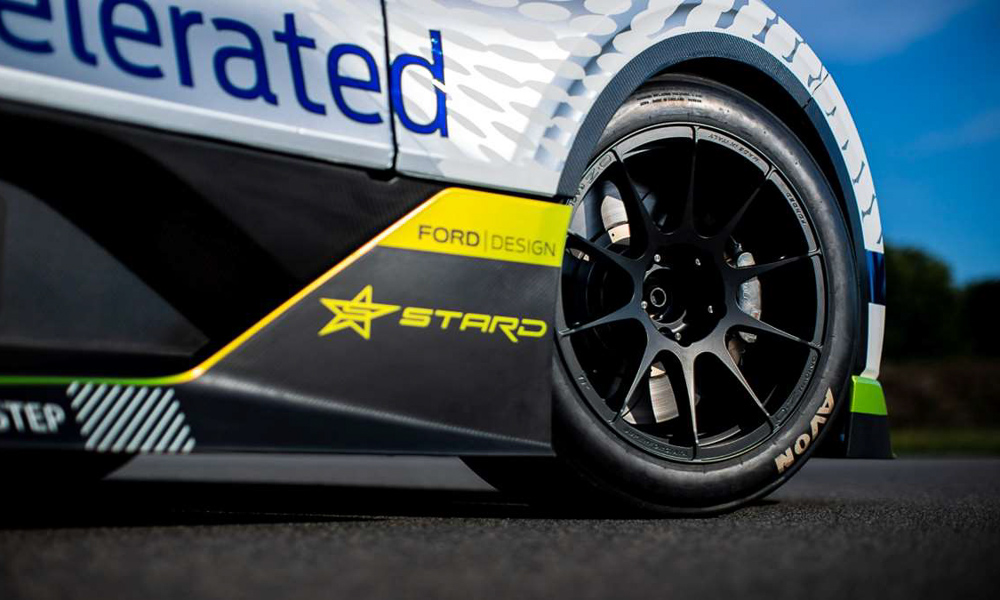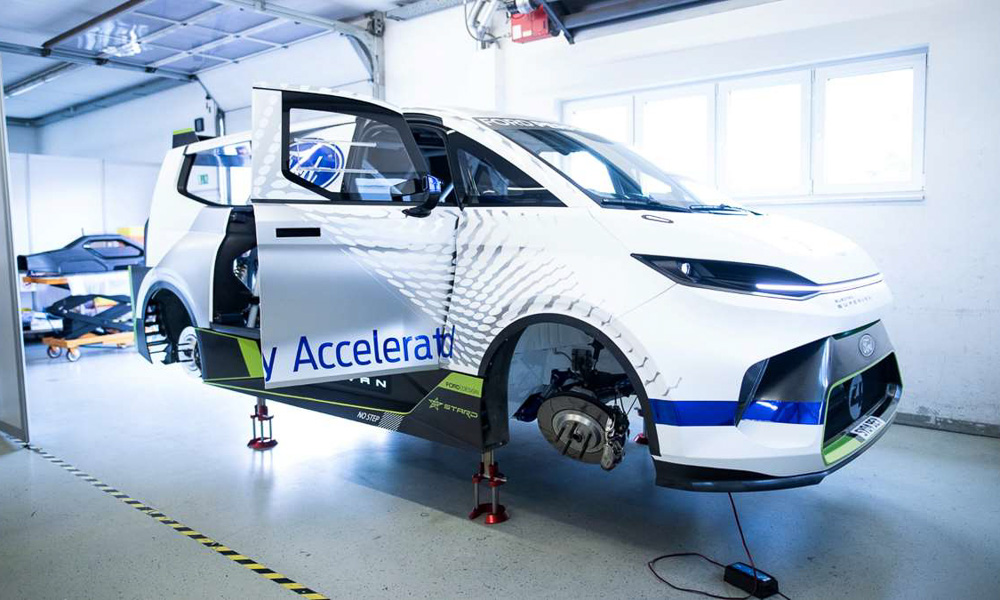 Naturally, as with the times, the fourth-generation Supervan adopts electric power.
No, this is not some boring dual-motor setup, but rather four electric motors that have an absurd power output of 1,973hp. The energy is supplied by a 50kWh liquid-cooled battery, allowing for a claimed sub-two-second 0-100km/h time. Plus, it can be fully charged in around 45 minutes with a standard fast charger.
It has a few drive modes: Eco, Road, Track, Drag, Drift, and Rally (with an E-Boost button for an extra power and torque bump when needed).
But the one most people will be most interested in is the tire-cleaning mode, which will help with creating crazy burnouts and also warm up the tires before attempting any hill climbs.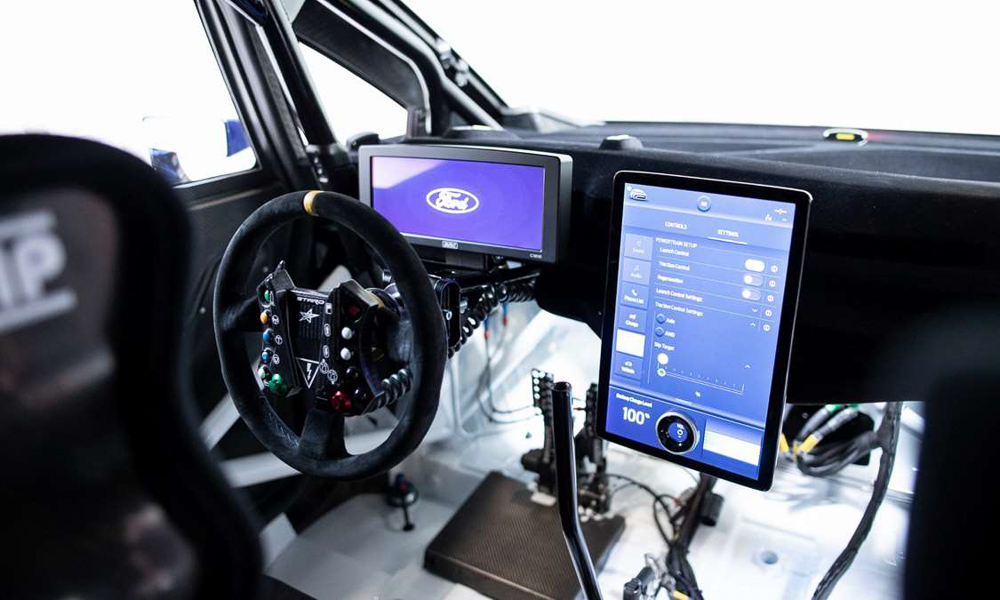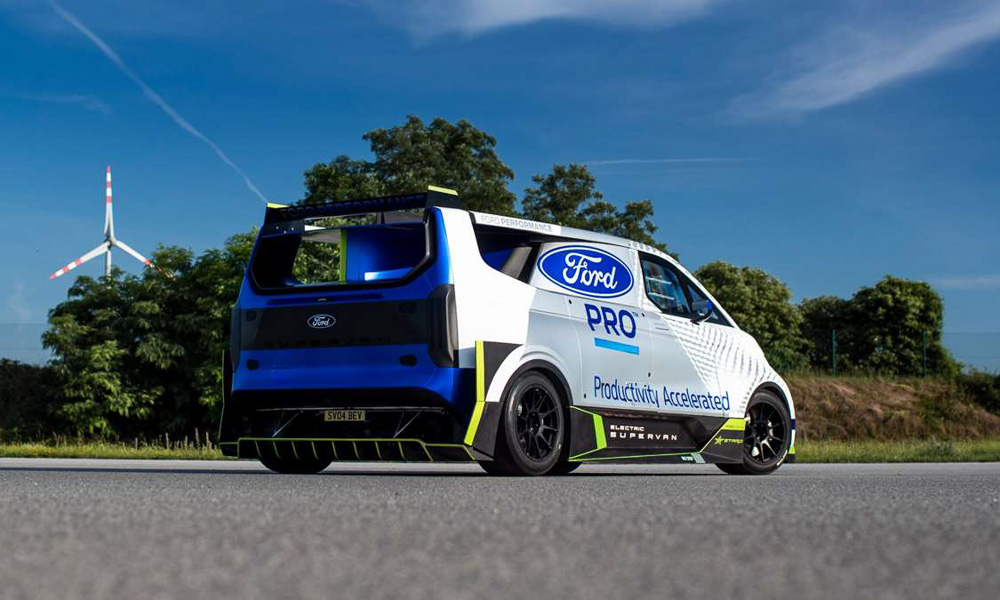 Of course, it still resembles the current-generation Transit with a very, very aggressive aero package developed by Ford Performance and electric rally and racing specialist Stard.
The E-Transit's floorpan is mated to a steel space-frame and composite body panels to reduce weight, with a reworked suspension setup and motorsport-grade brakes because you'll need every bit of handling and stopping power that you can get.
And the best part is that there's a usable cargo area behind the driver instead of, you know, an engine. And the Ford Sync interface (specifically, the large one from the Mustang Mach-E) can be found inside and is fully functional, complete with Ford Pro telematics so that people can monitor and remotely manage the vehicle.
You can catch the Supervan attempt the hill-climb record with Romain Dumas behind the wheel at the Goodwood Festival of Speed on June 23–26.