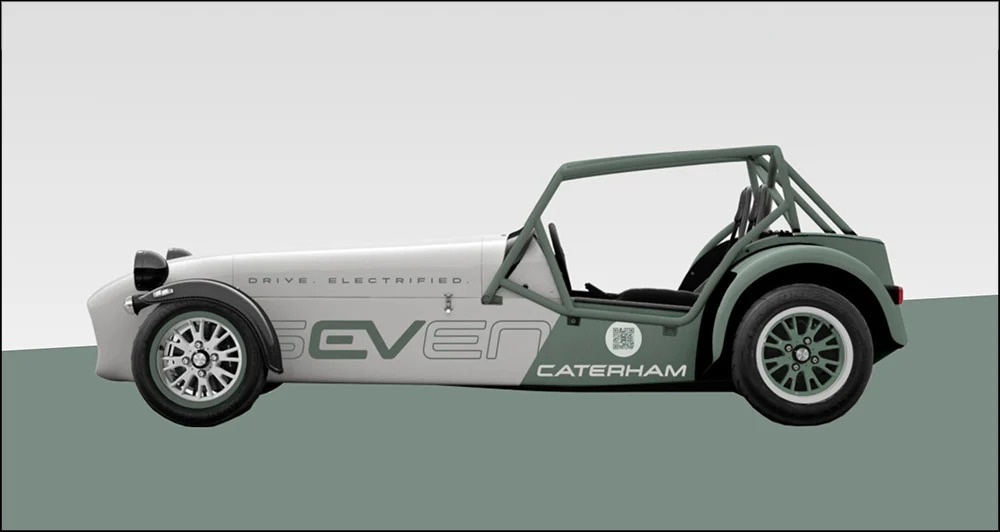 The British car manufacturer Caterham is famous for its lightweight no-nonsense sports cars that offer Ferrari-level performance at Ford prices.
These days, the firm's only model, the Seven, is usually powered by either a Suzuki motorbike engine or different versions of a Ford block, but progress doesn't stop for anyone. Not even for quirky British carmakers. That's why Caterham has just unveiled the EV Seven to the world, the first-ever electric fun machine from the company.
Caterhams are as much road cars as they are track toys, and most owners like to drive them in a spirited manner. It seems the boutique sports-car maker knows that all too well, and also realizes what's at stake when it comes to electrifying its little pocket rockets. Positively none of its fans would want a way heavier Seven that can only run for five minutes on a track day before having to be charged for hours.
Which is why the Brits have thrown quite a bit of tech at this machine. The car was engineered in collaboration with Swindon Powertrain, a company that specializes in the development of advanced and ultra-robust electric powertrains.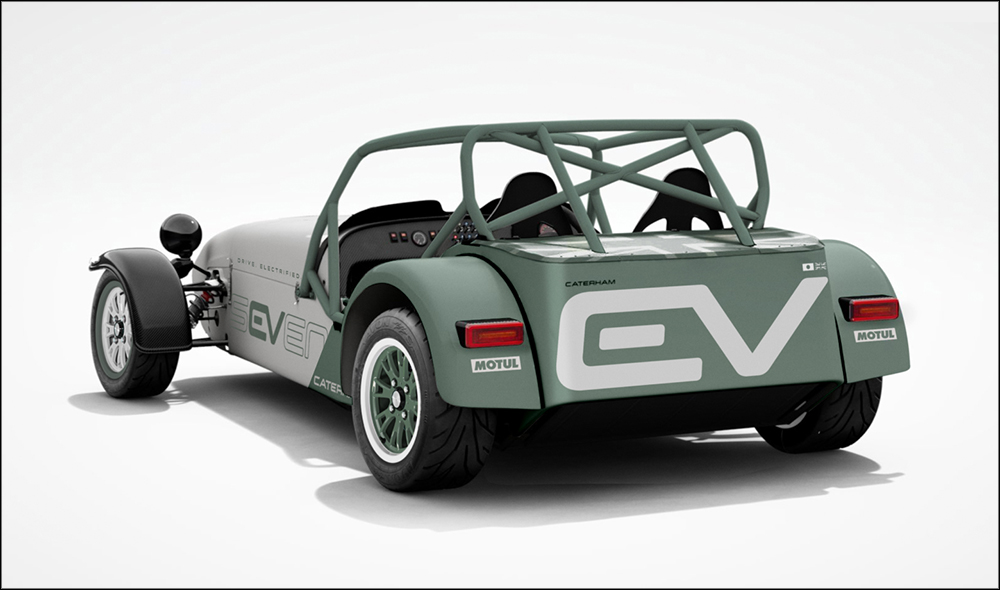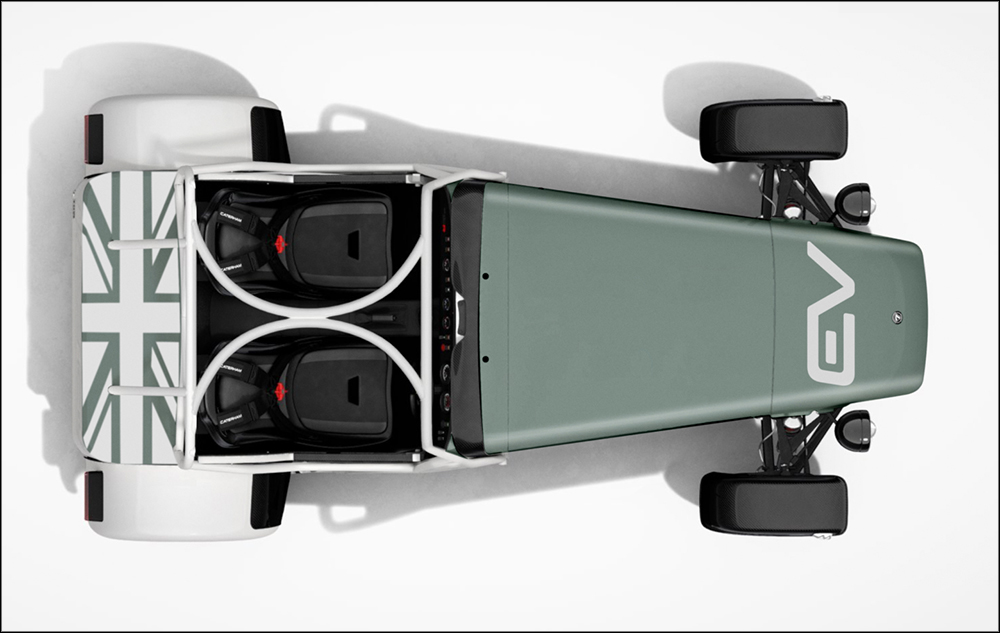 It has been fitted with a 51kWh battery that can be charged at up to 152kW, and has a usable capacity of around 40kWh. The goal is to enable a 20-15-20 usage cycle, meaning 20 minutes of fun during a track day, followed by 15 minutes of charging, and then another 20 minutes of driving, and so on. Repeated rapid charging and discharging places huge strains on the battery, which is why the power storage unit is immersion-cooled using a dielectric fluid supplied by Motul. The fluid is in direct contact with the cells, and this kind of tech is more commonly used to cool huge supercomputers rather than little supercars.
The result is a car that still deserves the name Seven because it weighs less than 700kg. It sports around 243hp and 250Nm, which is enough to go from zero to 100km/h in an estimated four seconds and to a top speed of 210km/h or thereabouts. Based on the larger available chassis for this model, the EV Seven stands 3,350mm in length, 1,685mm in width, and a mere 1,115mm in height. If one parked in front of you, it would be almost indistinguishable from its petrol brothers, and that's probably its strongest point.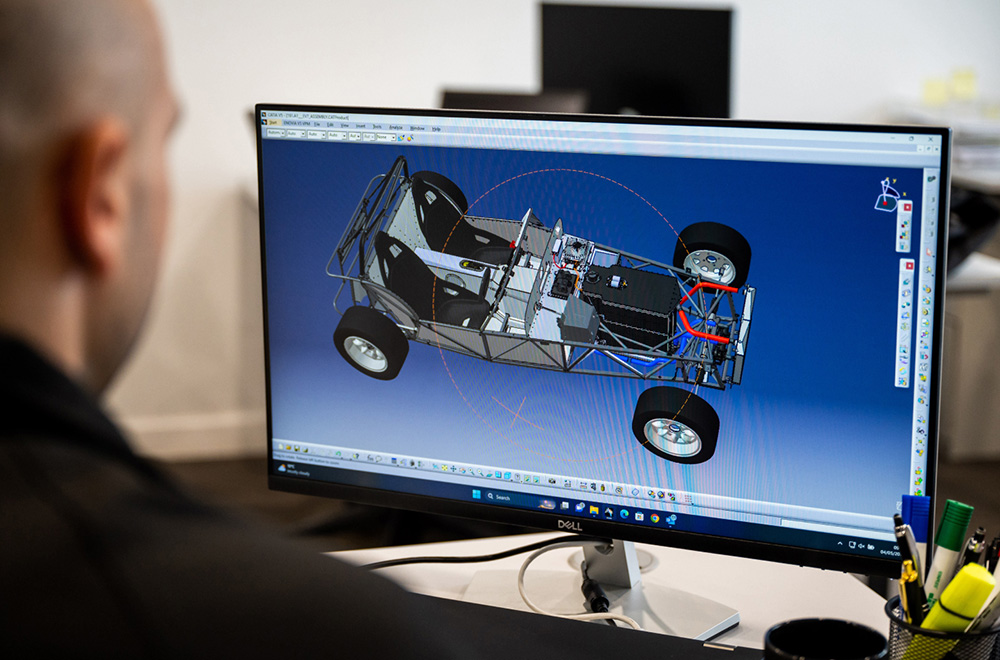 EVs can be tremendous fun with their rubber-band acceleration, and combining this characteristic with a lightweight sports chassis and high-performance battery setup sounds like a winning combination. For now, the EV Seven is just a concept, and the firm has no plans to bring it into production. Rather, it is seen as a test bed and a vehicle to gauge reactions from the fan base. It will make its on-track premiere at the next Goodwood Festival of Speed, and who knows, maybe soon the Brits will create a production version so more people can experience the joys of sporty electric driving.