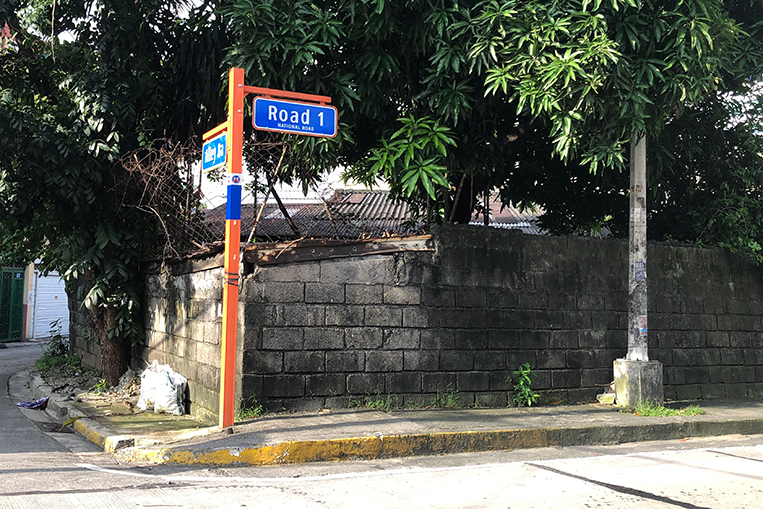 One thing about me that I'm a little ashamed to admit is that I suck at directions. Bring me to Divisoria and I'd get lost without a navigation app. I once dated a girl who lived deep inside a village in Parañaque, and it took me at least five attempts before I was able to find my way out without calling her for specific instructions (this was before Waze, mind you). That's how terrible I am at getting my bearings.
Which makes me wonder: Why can't we just name all our streets with numbers? Or any nomenclature that provides an orderly sequence so motorists and pedestrians have a clear sense of where they are even without the aid of Google Maps. I thought of this last weekend when I happened to drive through a neighborhood in Quezon City that had number-designated streets. While cruising down Road 1, I saw other street names like Alley 8. You'd be incredibly stupid to get lost in the area. And you'd get laughed at if you asked someone for directions: "Sir, would you know where Road 3 is."
Anyone who has been to Manhattan in New York City should be familiar with the ease of walking around the borough, because the roads are laid out on a well-organized grid that has numbered streets intersecting numbered avenues. Which is essentially the same street-naming system you'll find in Bonifacio Global City.
Numbers as street names are boring, but they're highly efficient and even devoid of politics
Of course this is easier imagined than executed—especially in a place with so many side streets and nonparallel roads (see Metro Manila). But that shouldn't stop us from trying, at least for newly built subdivisions or commercial districts. Numbers as street names are boring, I get that. They're dull and lazy, like the alphanumeric names that some automakers give their cars. But they're highly efficient (one knows just how far 4th Avenue is from 2nd Avenue, versus having to guess where the hell Palanan Street might be relative to Yakal Street) and even devoid of politics (yes, no more squabbles between two political families about whose surname a new national road should be named after).
But all of this, I'm sure, is just wishful thinking by someone who is exceptionally bad at directions. Who needs numbered streets when there's Waze to take you to the exact spot you need to reach? And good luck convincing lawmakers to rename Marcos Highway to 1st Highway.
Just a playful thought.