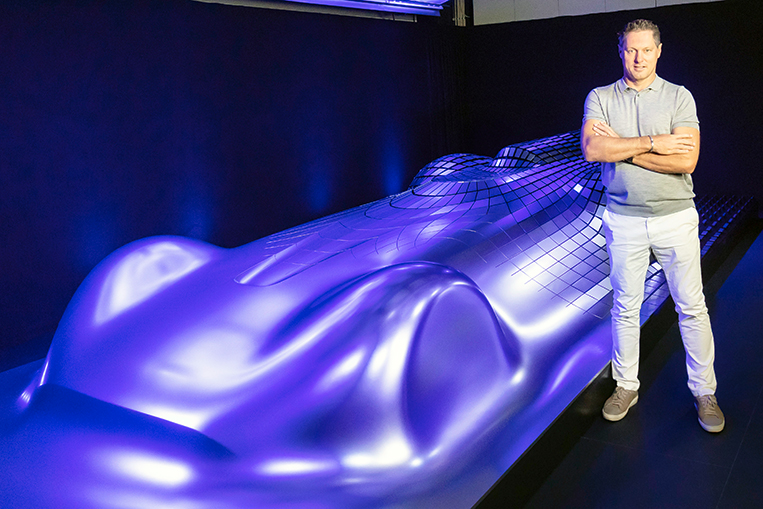 We often refer to supercars as works of art, but in the case of the latest concept car from Mercedes-Benz, the brand literally used some specially made artwork to give the world a taste of its upcoming showstopper. The real deal is due to be revealed at the 2018 Pebble Beach Concours d'Elegance next month, but the German carmaker seems so excited about its latest electric hypercar concept that it presented a preview to the world in the form of a sculpture.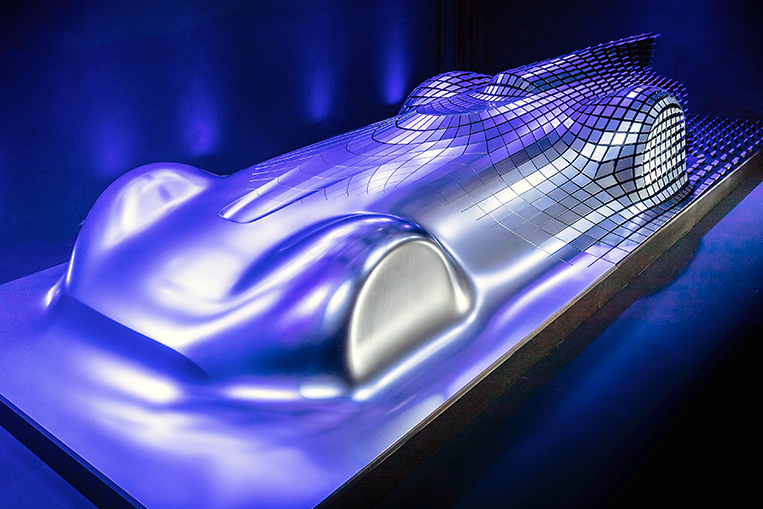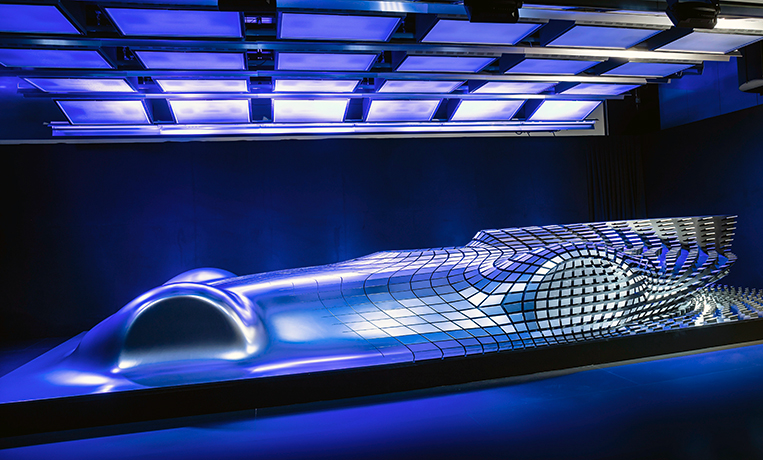 Called "Aesthetics Progressive Luxury," the name of this spectacular-looking art piece may not exactly roll off your tongue, but your eyeballs will definitely relay feelings of excitement to the brain when confronted with the most flowing lines the automotive world has seen since the 1930s. The sculpted single-seater is proudly carrying the spirit of the company's famous Silver Arrows from 80 years ago, and its streamlined body was designed to trigger memories of such legendary racing cars like the W25 Avus or the ultra-fast W125 Rekordwagen. The latter used to hold the record for the fastest speed ever achieved on a public road at 432.7km/h, set in 1938 (that's not a typo).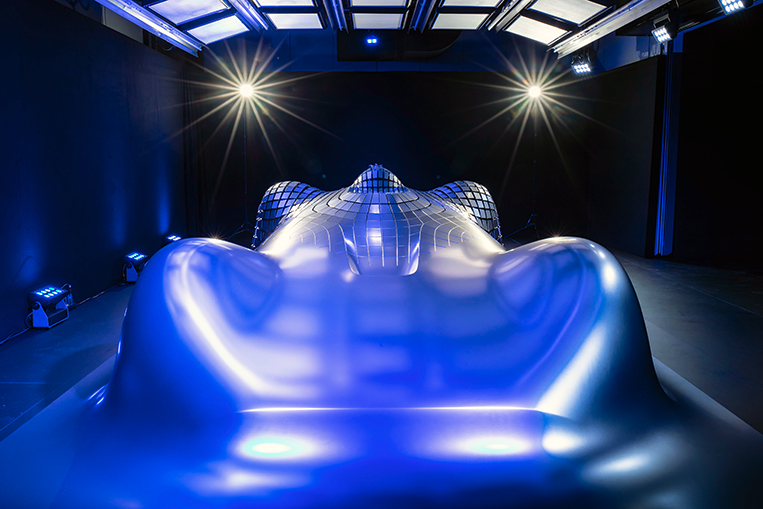 The 8m-long statement piece you see here was actually the result of an internal competition started by Mercedes-Benz design boss Gorden Wagener. Team members were asked to come up with a radically reduced vehicle in the style of the 1930s, and the result is a collection of flowing curves and huge wheel arches that end in a seemingly dissolving rear section. It all creates an image of speed and motion that makes the static display look as if it were trying to race away toward the horizon. And while the concept and the road car it will inspire are unlikely to look exactly like this, the design cues it flaunts are definitely promising.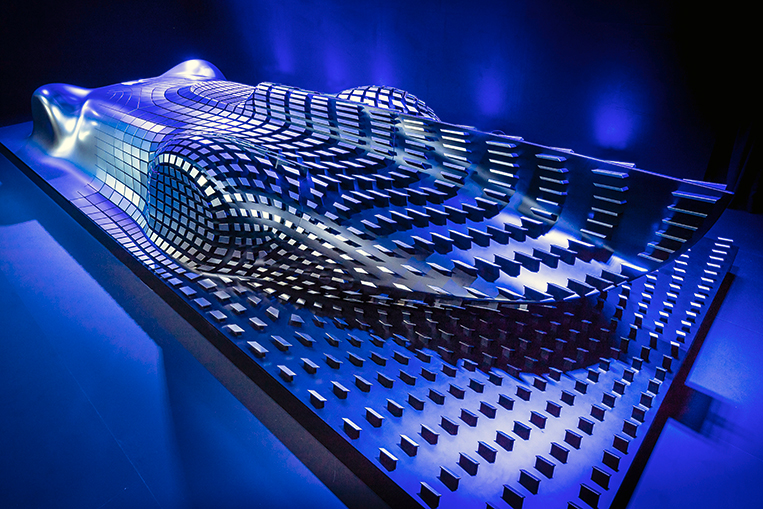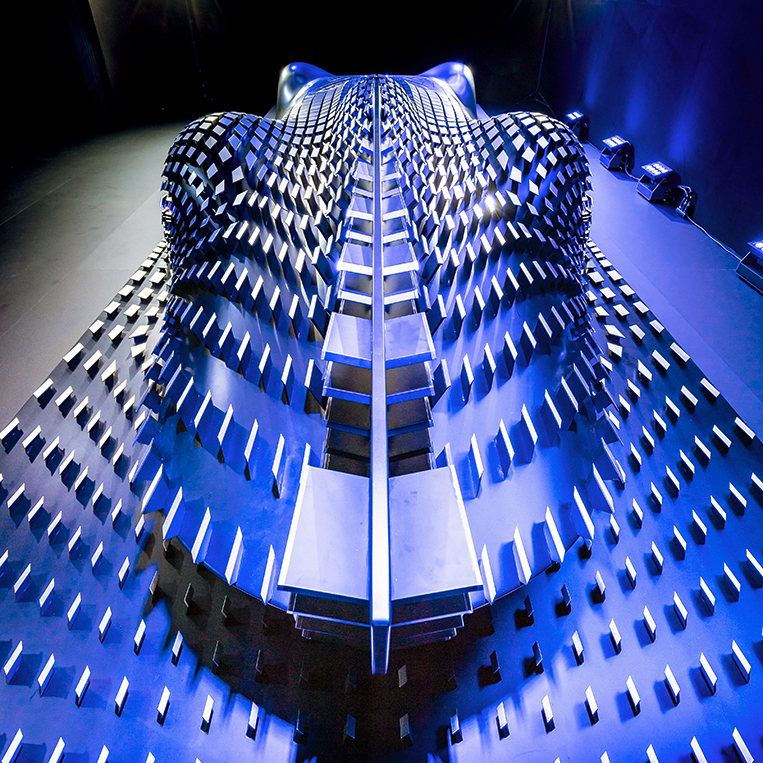 The actual car, said to be called the Vision EQ Silver Arrow, will be unveiled at Pebble Beach, California, on August 26, when many of the world's most stunning automobiles will once again compete for attention. The modern Silver Arrow will be sporting an electric drivetrain rumored to allow for speeds not unlike the W125 that came before it. It is expected to act as a halo car for the company's new EQ sub-brand. Indeed, it may well emerge that this latest electric supercar will be the replacement for the AMG Project One when its road-going version goes on sale in a few years from now.