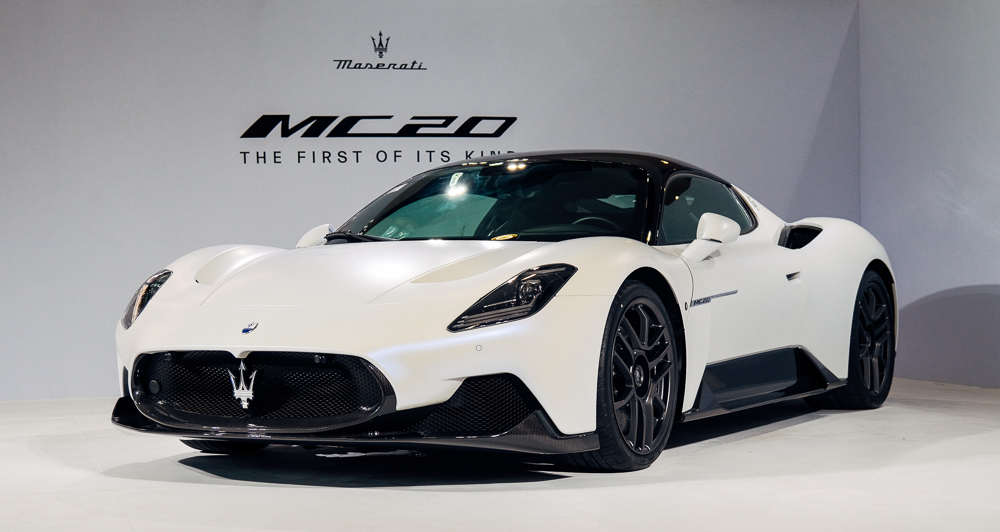 Maserati cars in the Philippines usually comprise the popular Levante crossover, the Quattroporte and Ghibli sedans, and the occasional GranTurismo roaming the streets here and there. These cars do stand out from other European cars on the road, but will often fall short of the supercars from the likes of Lamborghini and Ferrari.
But if you really want to stand out, you can get yourself an MC20, which is one of the most beautiful cars to come out of Modena. It is the brand's halo car, and it's a proper two-seater, mid-engined supercar that will never fail to turn heads.
And now, Modena Motorsports (the official distributor of Maserati in the Philippines) has officially launched it, and we were invited to spend some time with the vehicle so we could give you our first impressions.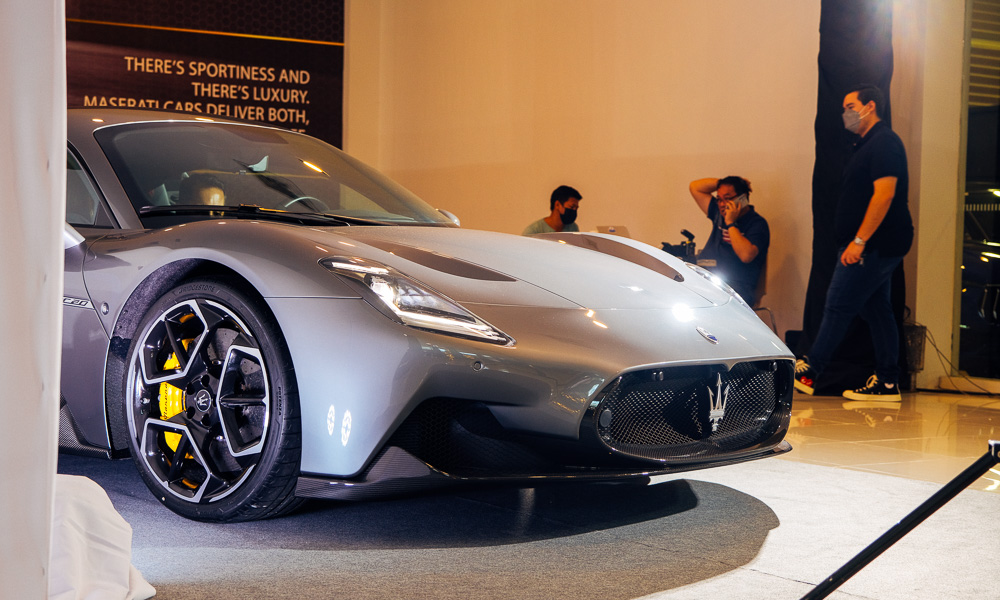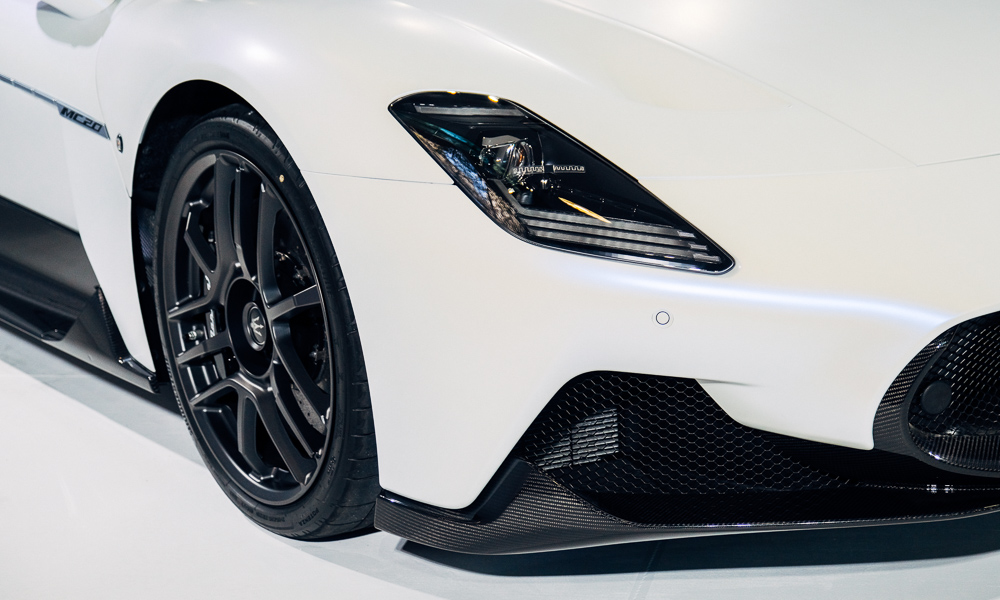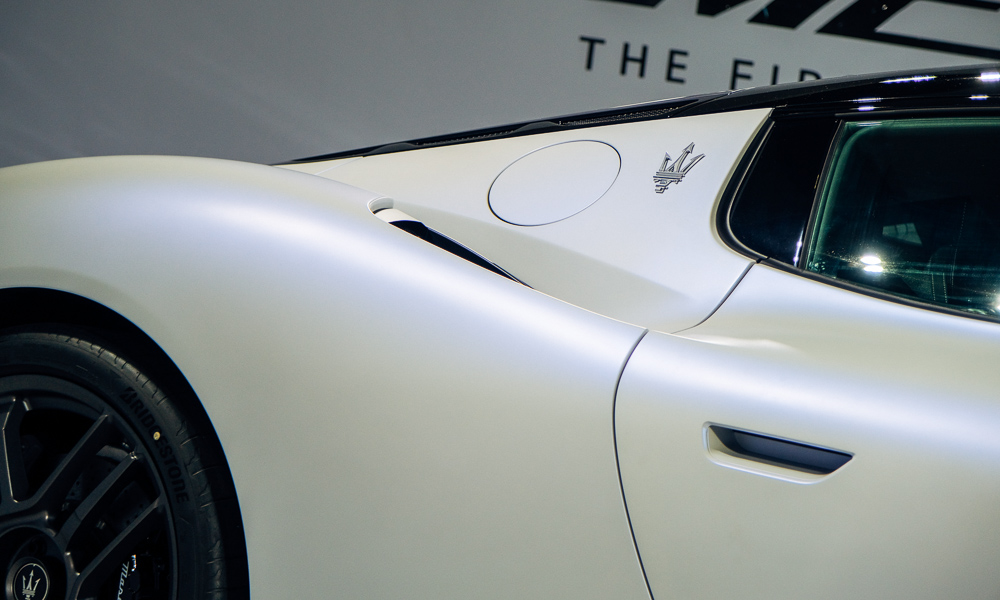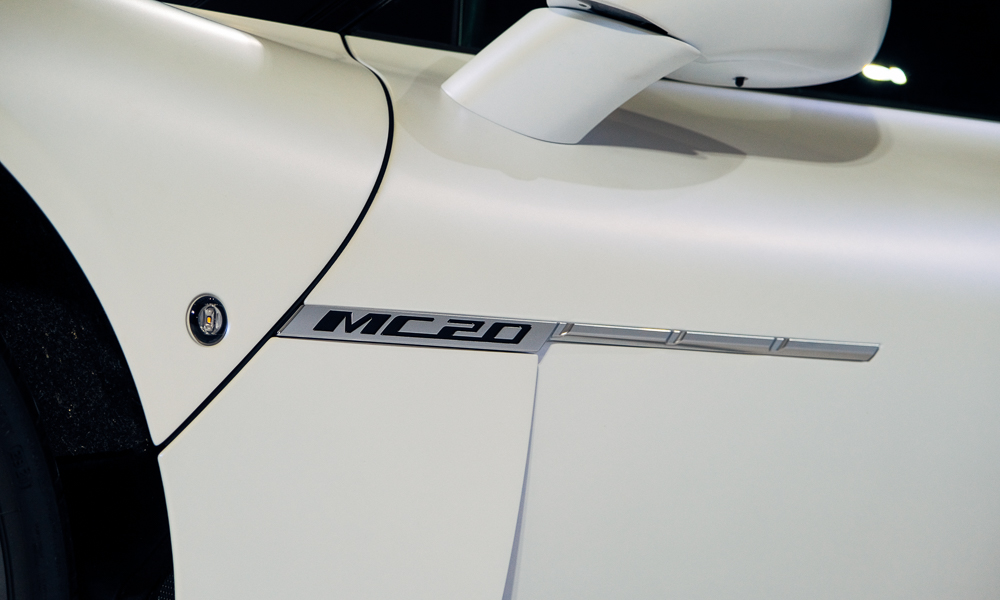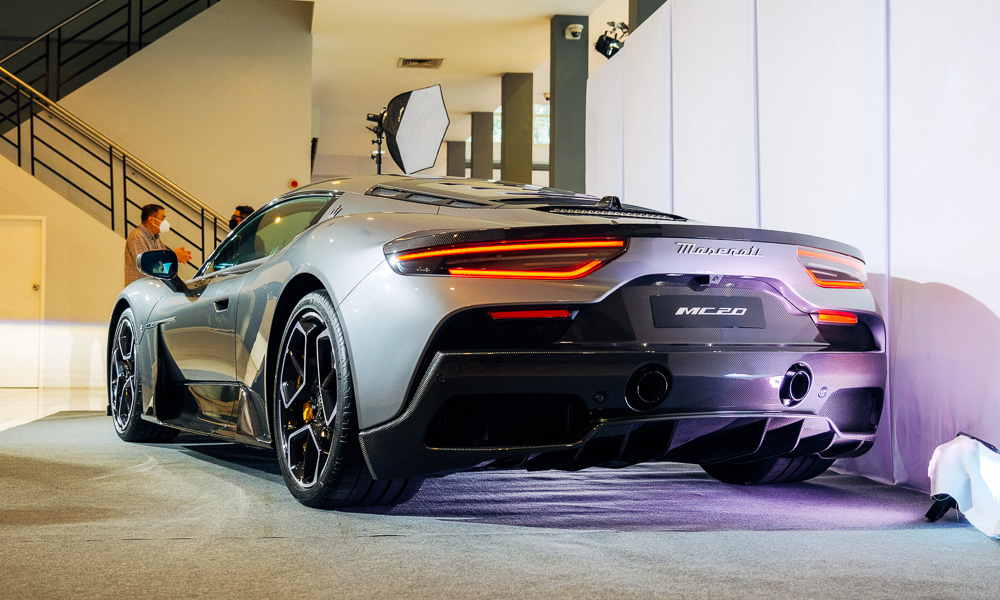 There are some cars that photos don't do justice to. This is one of them.
What you're looking at here is a product of a body that was sculpted by a Dallara wind tunnel, so every crease, curve, air vent, and subtle detail (like the recessed door handles, the shark fin for the camera, and the carbon-fiber spoiler) all serve a purpose, and the designers did extremely well to make sure the car stayed elegant.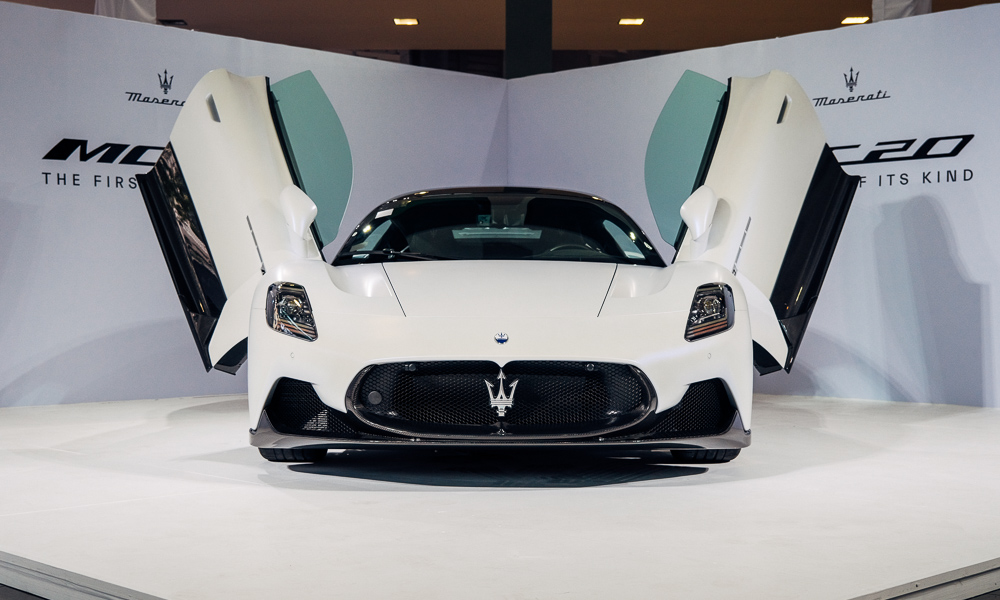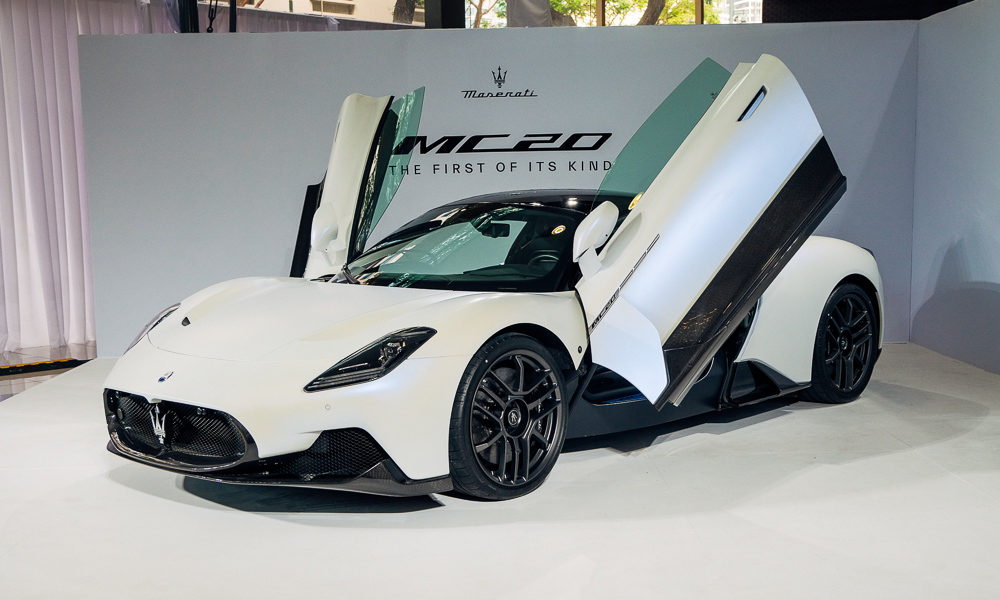 And when the butterfly doors open up, all eyes are on the lucky owner and passenger who will (clumsily) get into the interior that is housed within the carbon-fiber monocoque chassis.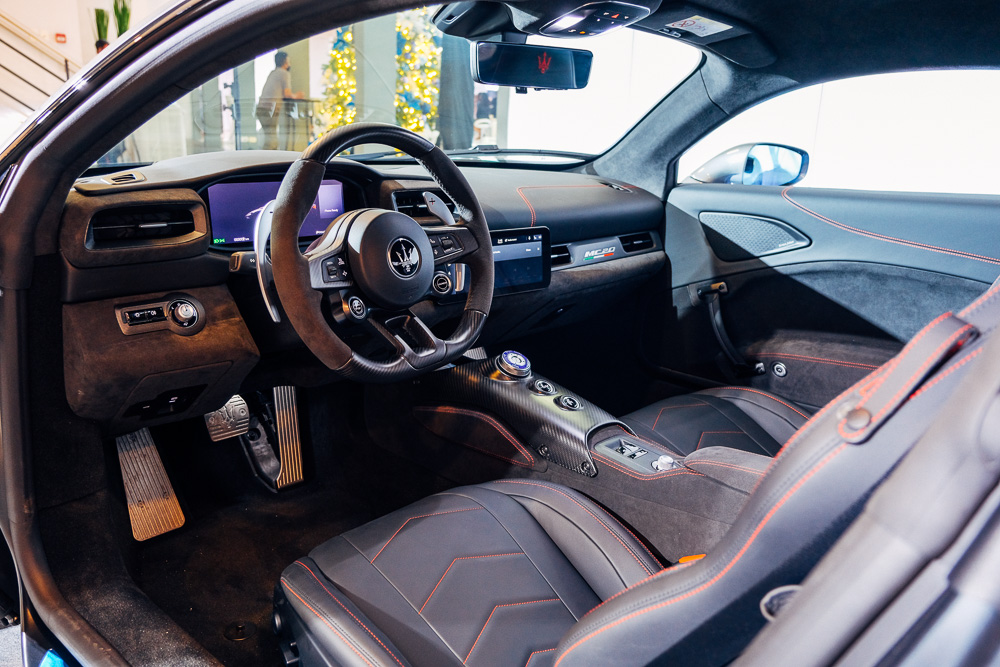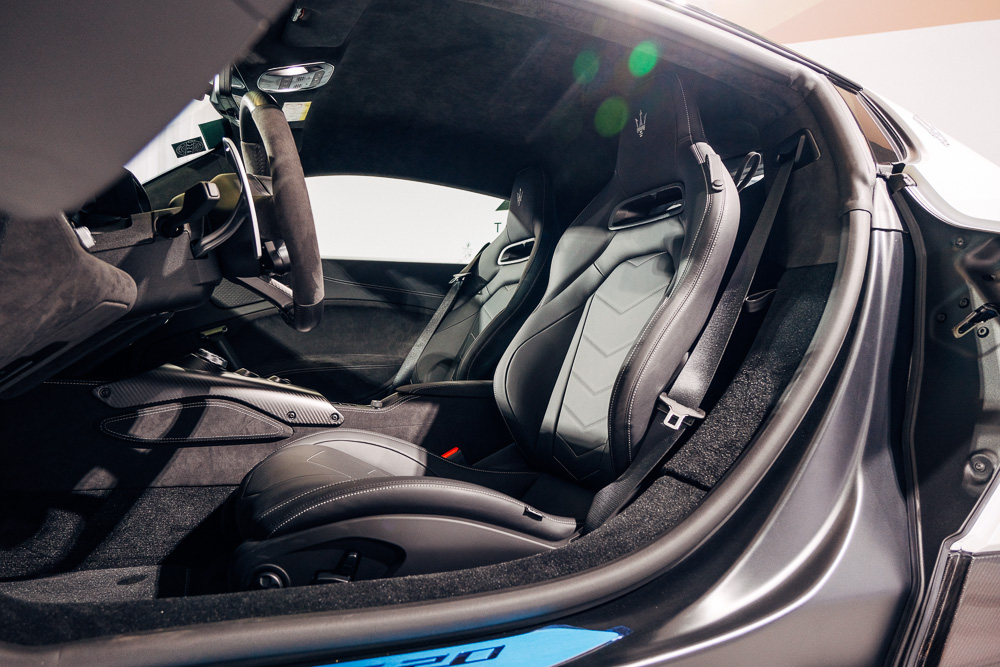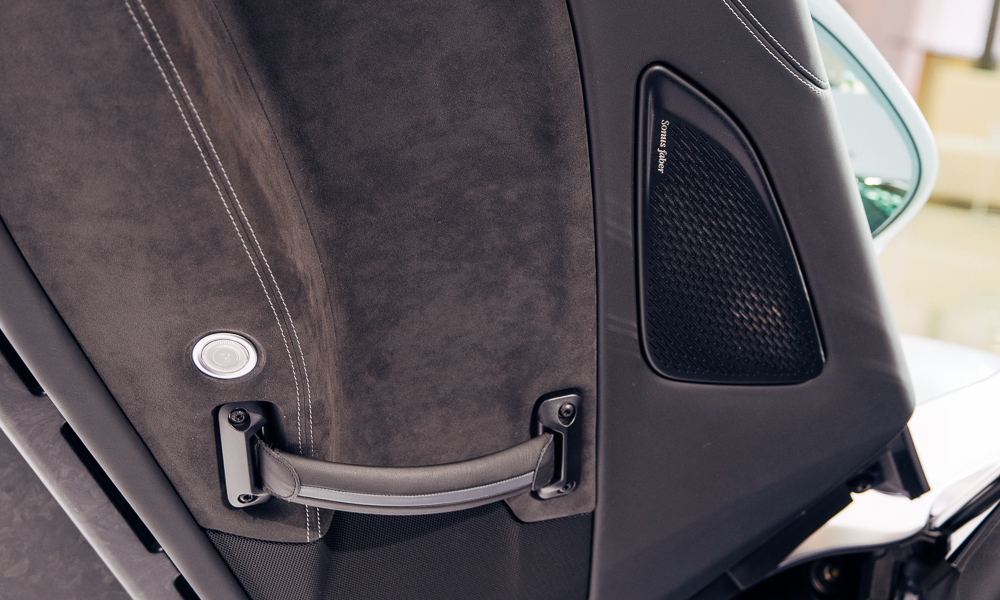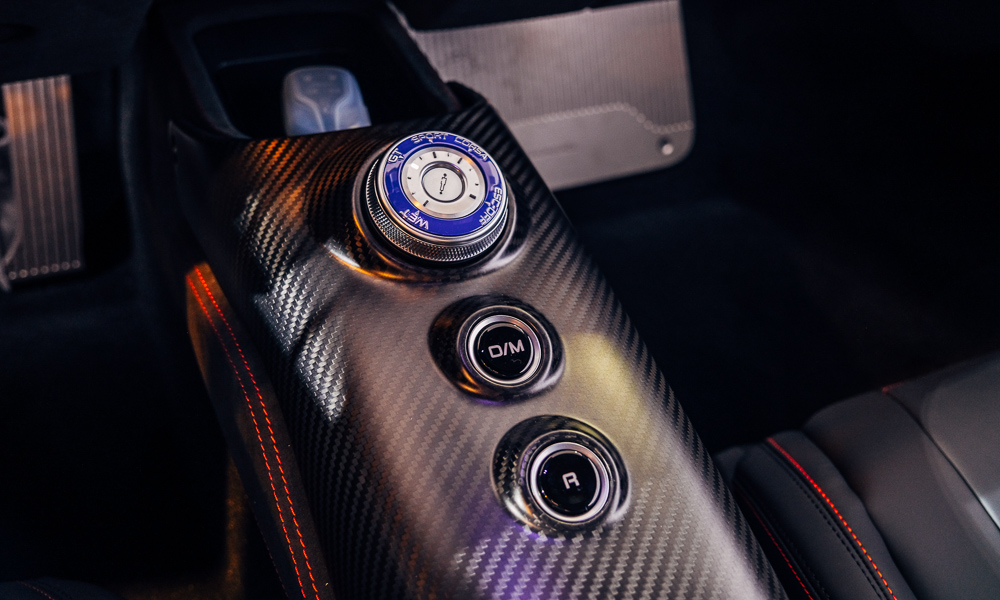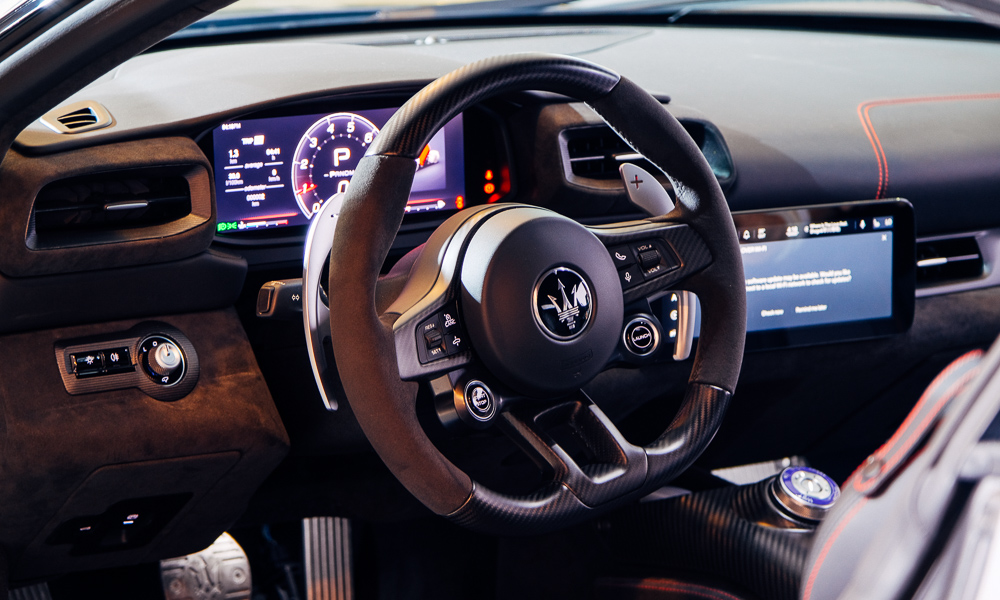 Maserati put an emphasis on how dark the cabin is because you're not supposed to be ogling at its interior design or materials (which is a fine combination of leather, Alcantara, and carbon fiber)—you're supposed to be driving the damn thing. But from my short time inside the vehicle, the controls are all intuitive once you get used to the push-button gear selector.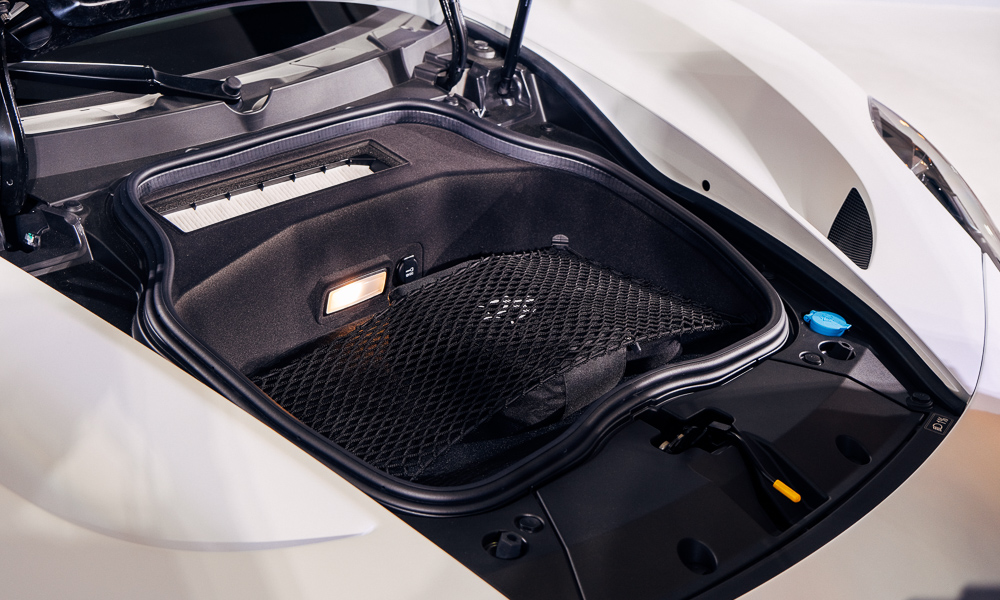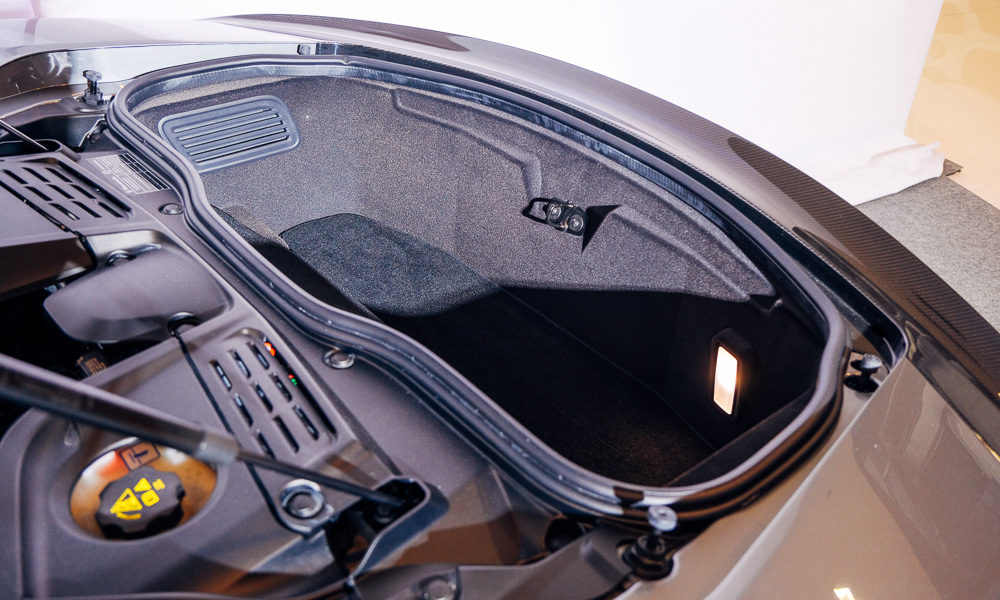 It's also surprisingly practical, with a small rear cargo space that looks big enough to carry a golf bag and then some. The front trunk just has enough space to carry the tire inflator and sealant with a few other items. Oh, and there's easy access to the cabin air filter, a 12V socket, and your washer fluid as well, something you wouldn't expect on a supercar like this.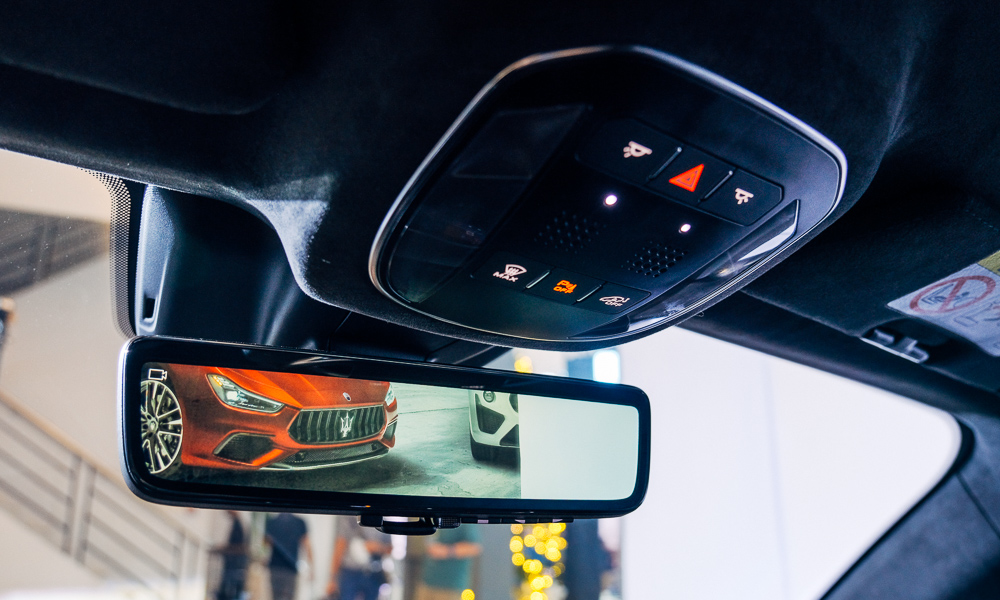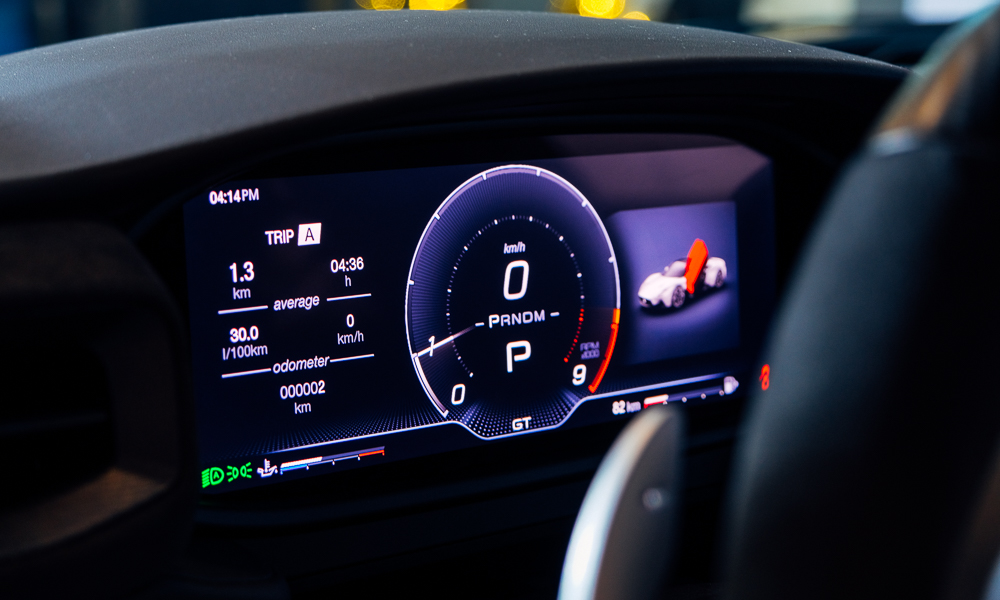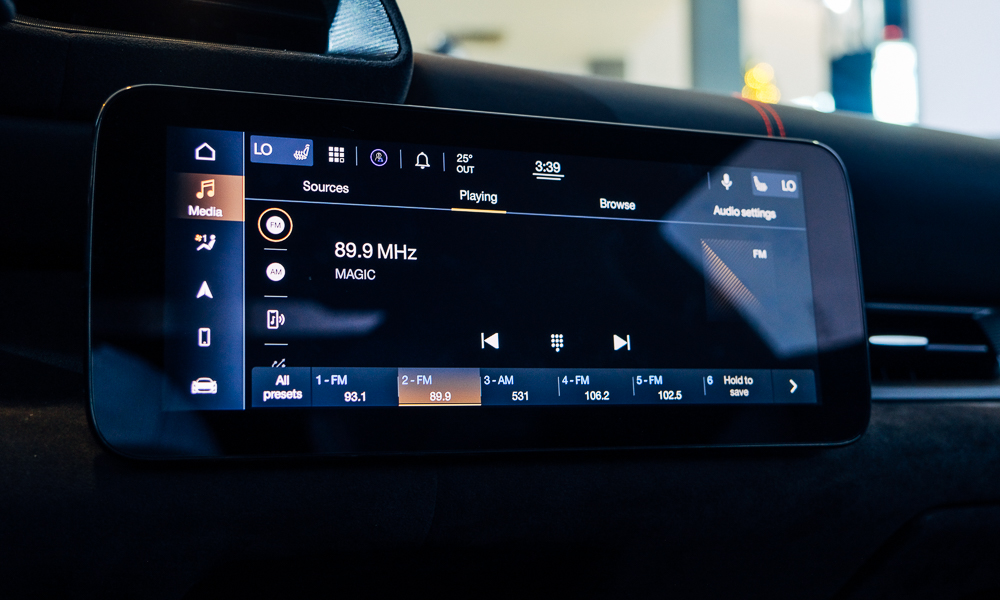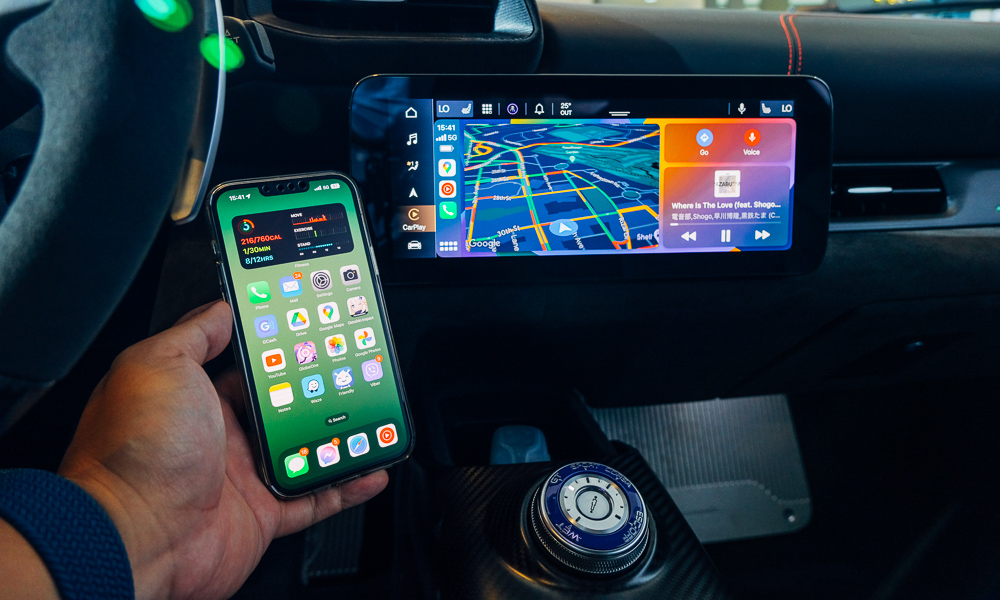 Just like every other rear-engined supercar, once you're nestled into the comfortable and supported seats codeveloped with Sabelt, you won't be seeing anything from the back, which is why Maserati has fitted it with a digital rearview mirror that will immensely help out with visibility.
The two 10.25-inch screens—the digital gauge cluster and the infotainment—are both very clean, quick to respond, and most importantly, easy to reach while being out of the way. But when you do decide to use the Maserati Connect system, it's fully loaded with built-in navigation, Amazon Alexa voice commands, and wireless Apple CarPlay support.
And the optional Sonus Faber sound system is simply sublime, so if you're stuck in traffic and not enjoying the Nettuno V6's soundtrack, your own tunes will sound just as good.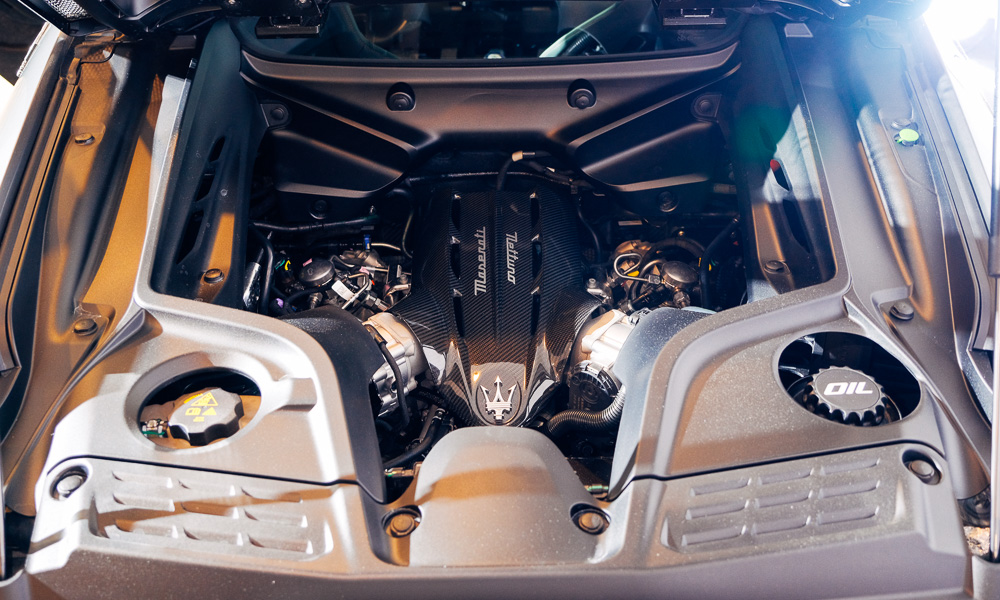 Unfortunately, the 3.0-liter twin-turbo Nettuno V6 couldn't sing its full aria thanks to a rev limiter at 5,000rpm, but it sounded distinctly different compared to other V6s on the market. And with 621hp and 730Nm, it's an easy feat for this supercar to blast the driver and the lucky occupant to 100km/h in 2.9 seconds, and to a top speed of 325km/h.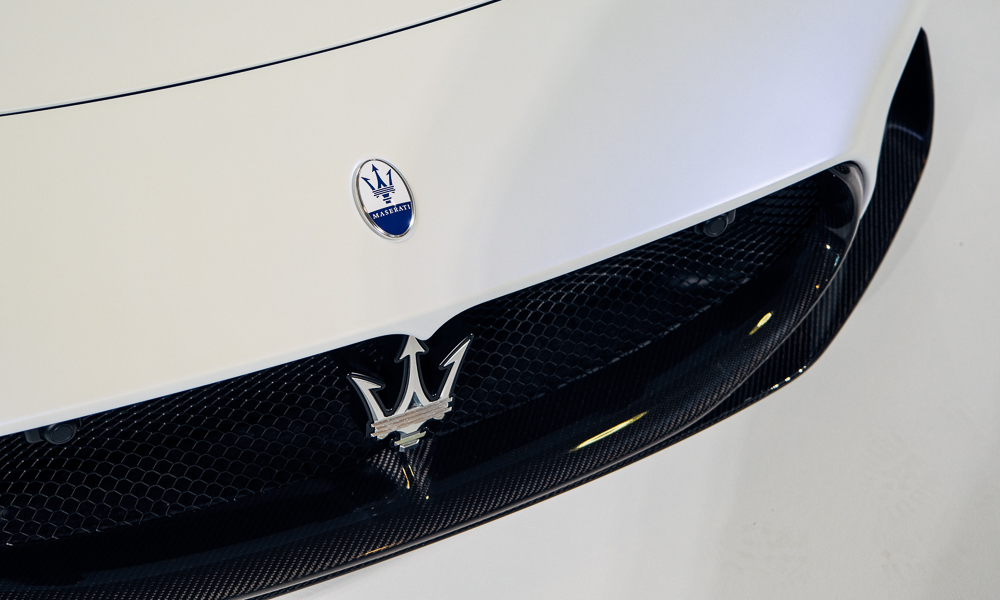 Now, I can't tell you about most of the specifics, including the price, because each MC20 is a bespoke order, like how one was finished in Bianco Audace and came with 20-inch Corsa forged alloy wheels and Nero/Grigio interior, while the other one was optioned in the Grigio Mistero paint with 20-inch Birdcage alloys with Nero/Rosso interior.
Just expect these magnificent supercars to cost a pretty penny, but if you really have to ask, can you really afford one of these? Just head to the Maserati dealership if you want one built to your liking.