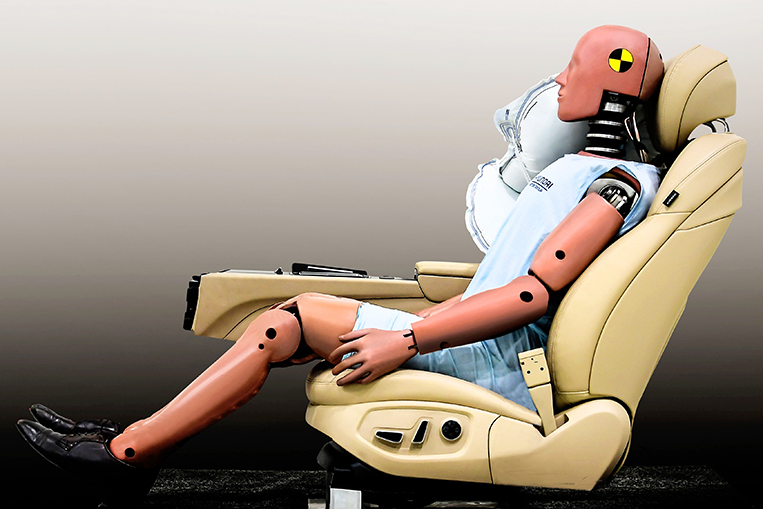 The math of car safety is simple: The more airbags a vehicle has, the better for its passengers. In fact, a number of offerings in the Philippines—where safety seems to take a back seat—have at least two of them (usually for the front occupants). Some even have as many as seven standard airbags, and there is a good reason for that.
Airbags act as a supplementary restraint system to keep you from hitting hard objects inside the car in the event of an accident. However, even advanced seven-airbag systems aren't seem to be enough to protect you from certain injuries during a crash. According to statistics from the European Automobile Manufacturers' Association, 45% of secondary injuries are caused by passengers colliding with each other or with interior materials.
The Hyundai Motor Group recognizes this and seems to have found a solution. In a press statement, the Korean automotive conglomerate announces its development of a new airbag technology: the center-side airbag. It is installed inside the driver's seat, near where the center console is. Around 500g lighter than other airbags, this new airbag is equipped with a tether to help it retain its form and withstand the weight of even the heaviest of passengers. Once it deploys, the driver and the front passenger are prevented from hitting each other (or any of the interior bits and pieces) during a crash. According to the developer, this new airbag can lessen the chances of head injuries by up to 80%.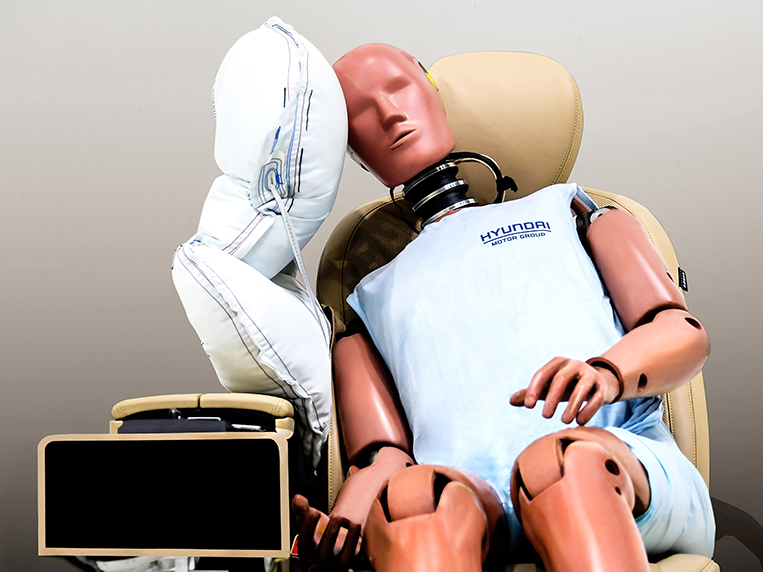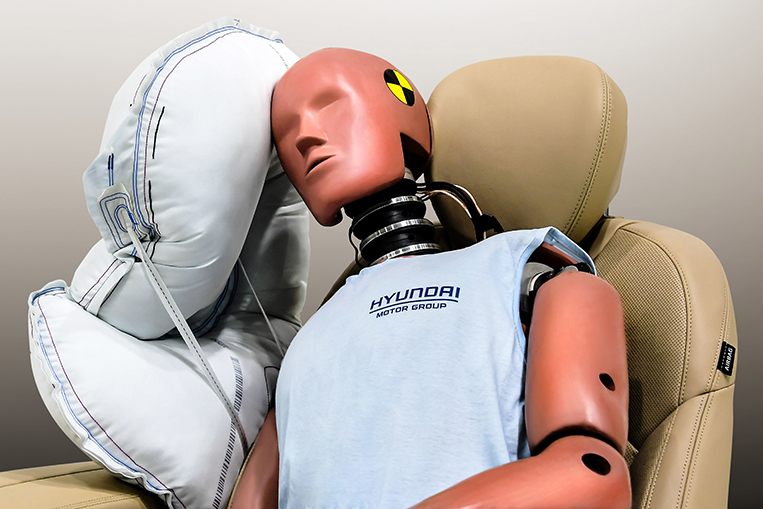 Hyock In Kwon, a research engineer from the Hyundai Motor Group's crash safety system engineering design team, says: "The development of the center-side airbag goes beyond adding an extra airbag. We will continue striving to further improve passenger safety by being ready for all kinds of accidents."
Hyundai is confident that this new airbag technology will perform well in the coming Euro NCAP (European New Car Assessment Program) tests where its vehicles have been consistently getting high overall safety ratings.