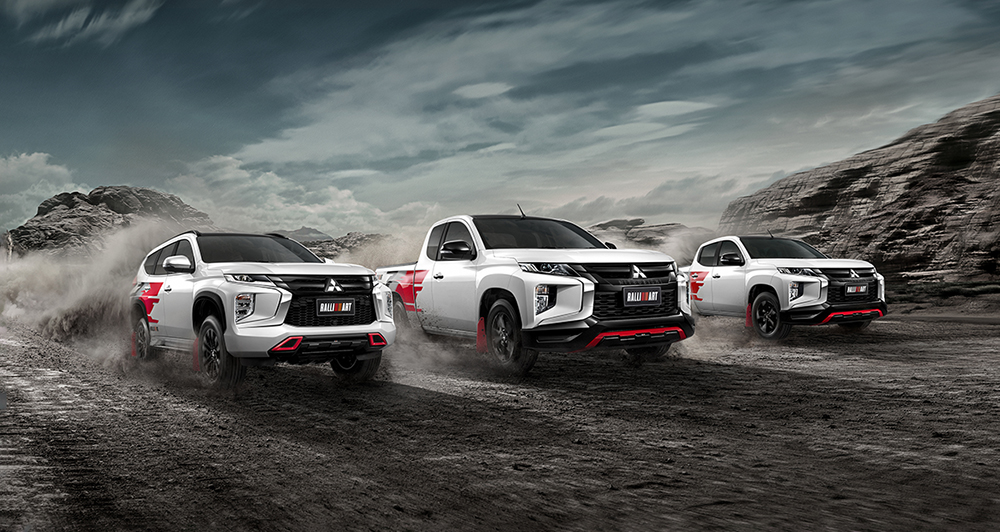 Remember when we reported that Ralliart would be making a return to inject some excitement back into Mitsubishi's lineup? We've seen shades of the performance brand in the automaker's 2022 Tokyo Auto Salon lineup, ranging from a full-blown concept SUV to dressed-up production vehicles.
But if you live in Thailand, you'll be able to get your hands on the first few cars to come out of this revival, as the car company has a few Ralliart Special Editions that the public can actually buy.
Spoiler alert: These are mostly cosmetic changes.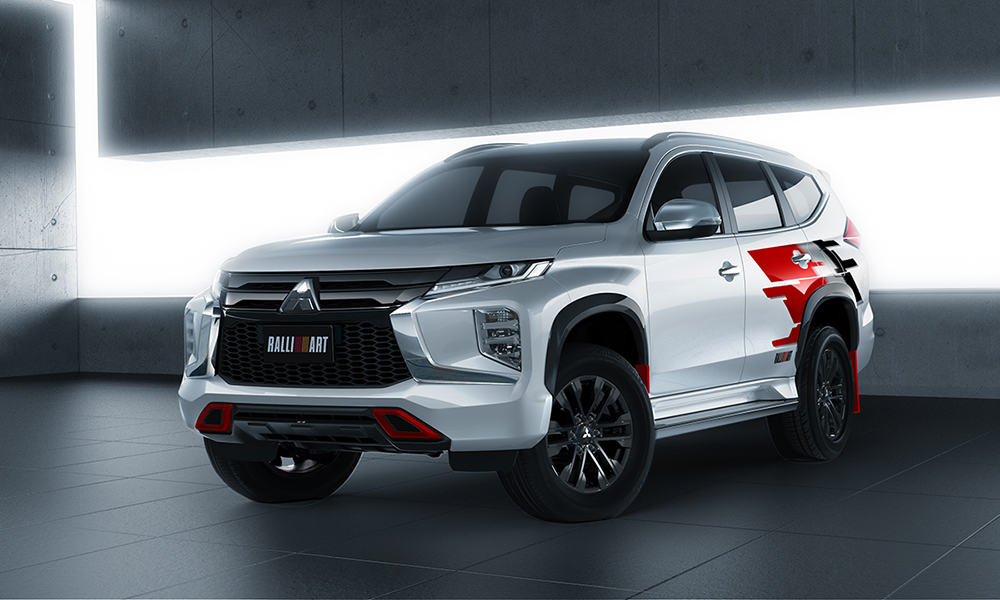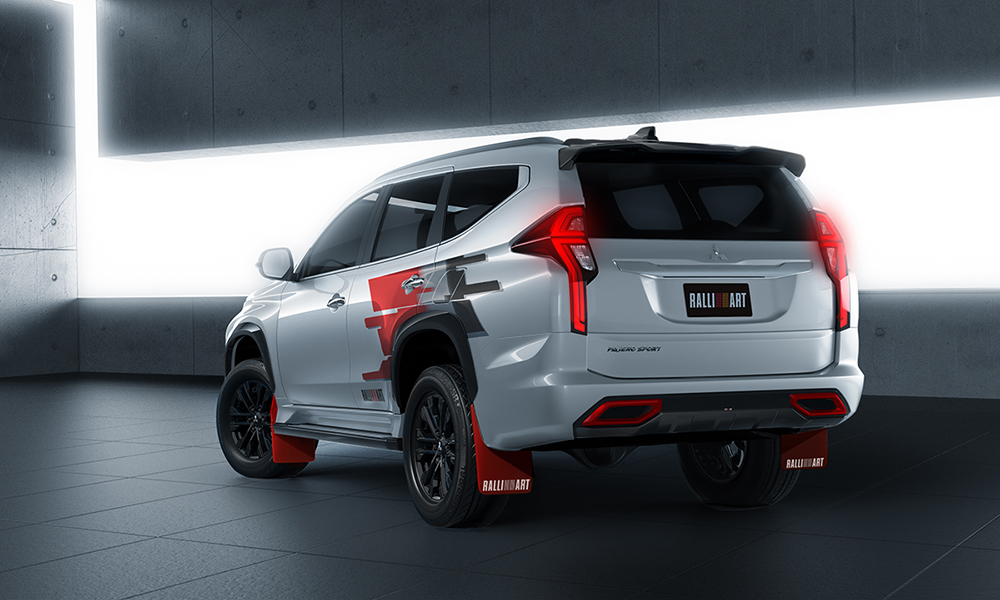 The first (and biggest) offering is the Pajero Sport Ralliart (locally known here as the Montero Sport). It receives front and rear Ralliart garnishing (with red accents) to match the Ralliart mud flaps, blacked-out bi-LED projector headlamps, fender arch moldings, shark-fin antenna, and tailgate spoiler.
There are also Ralliart floor mats and side decals. It will be offered in White Diamond (with a black roof) or Jet Black Mica. Unfortunately, it's based on the 2WD model with no tweaks to the suspension at all, and the 2.4-liter turbodiesel engine remains untouched.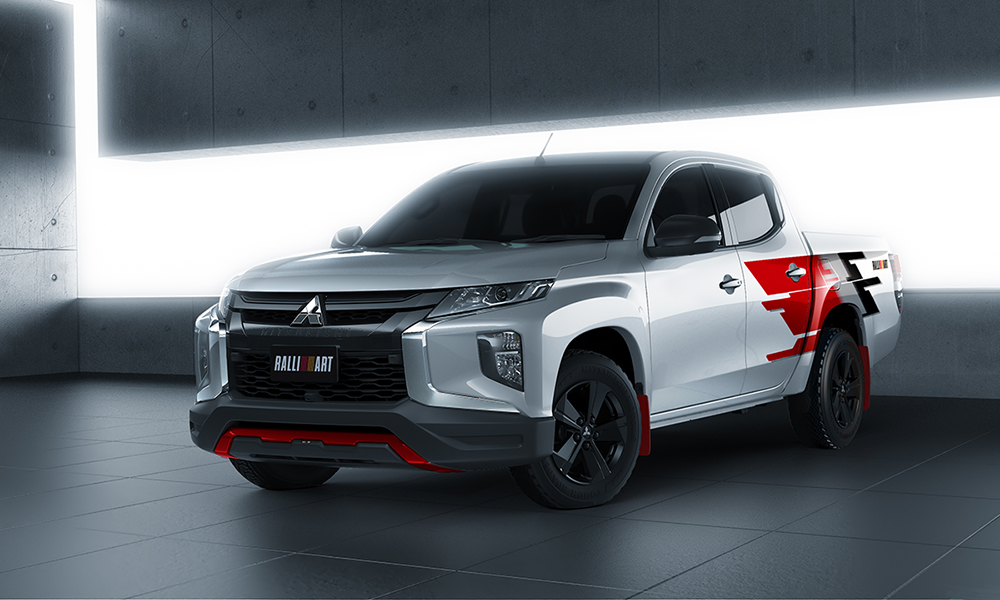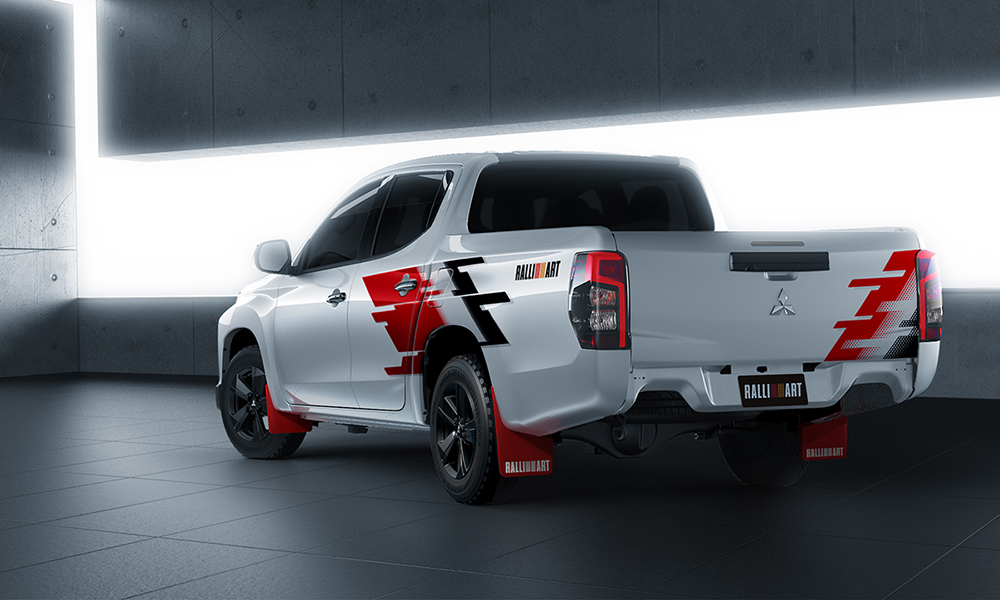 Next up is the Triton Ralliart, also known here as the Strada. It's based on the 2WD variant of the truck, and is offered either in a single or double-cab body style.
Just like the Pajero Sport, the Triton Ralliart features side decals, Ralliart mud flaps and floor mats, a bed-liner with the Ralliart logo, and blacked-out front grille, alloy wheels, mirrors, door handles, and tailgate handle.
It comes with a five-speed manual transmission, and the engine (a 2.4-liter turbodiesel) has no performance mods whatsoever.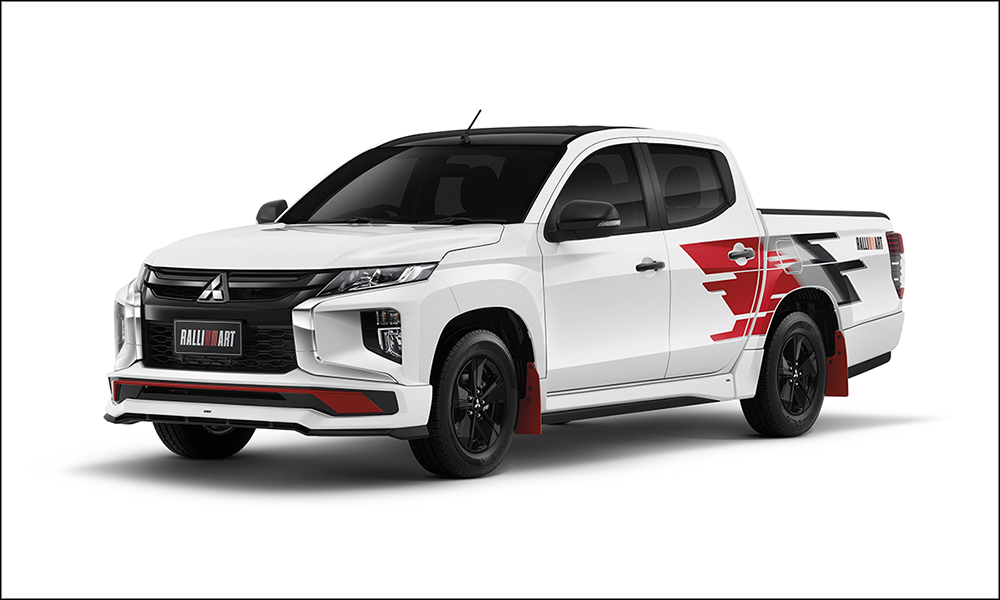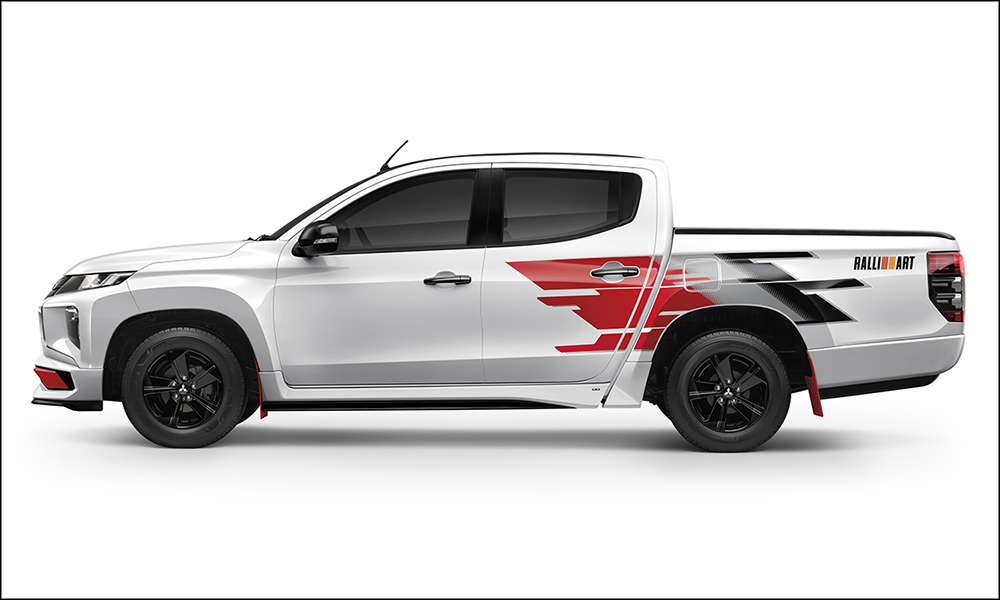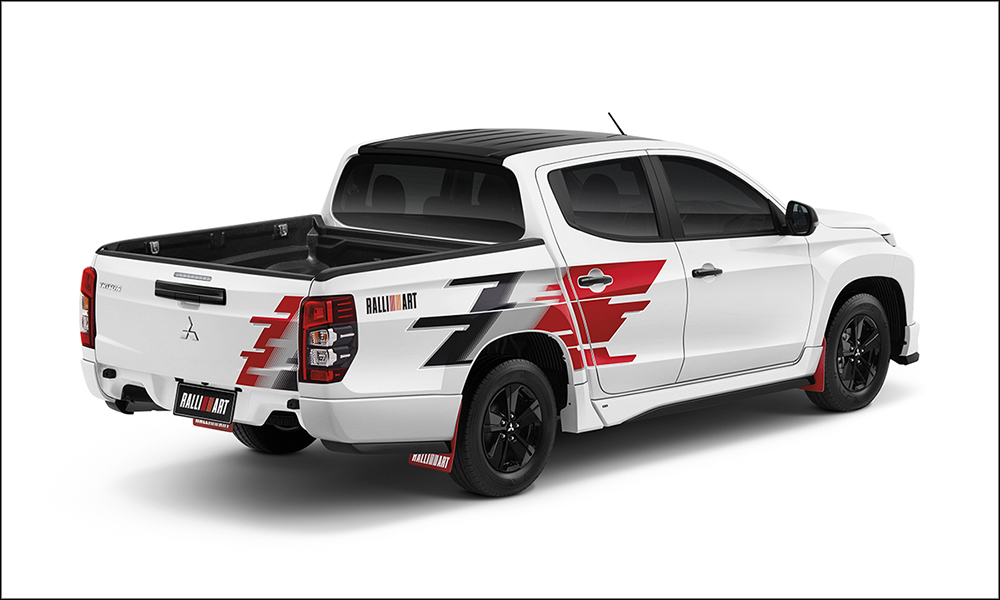 But for 2022, the double-cab Triton Ralliart receives revised front, side and rear bumpers, which work out a lot better for the low-riding profile of the truck. It's available either in Solid White (with a black roof) or Jet Black Mica.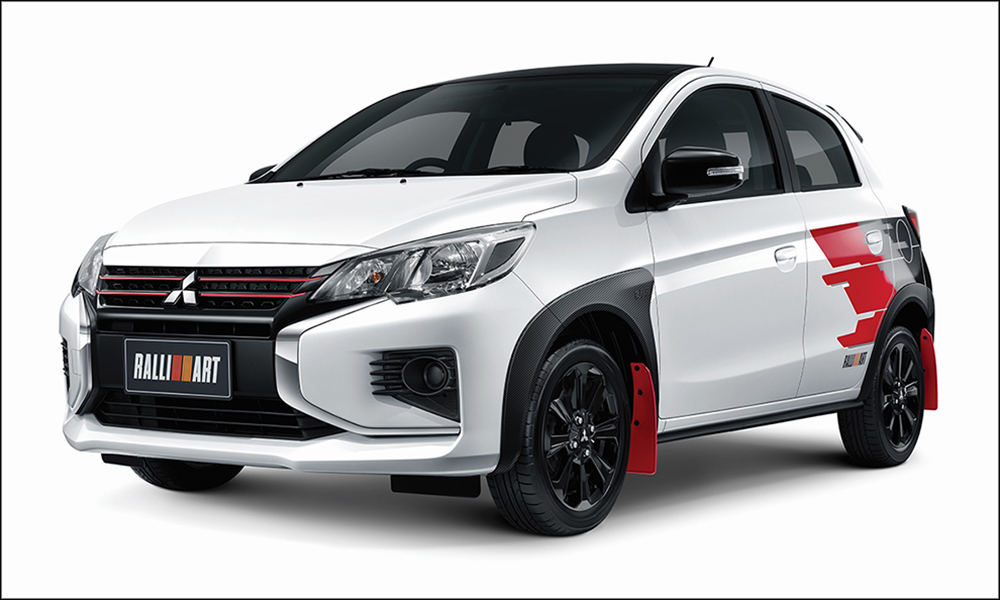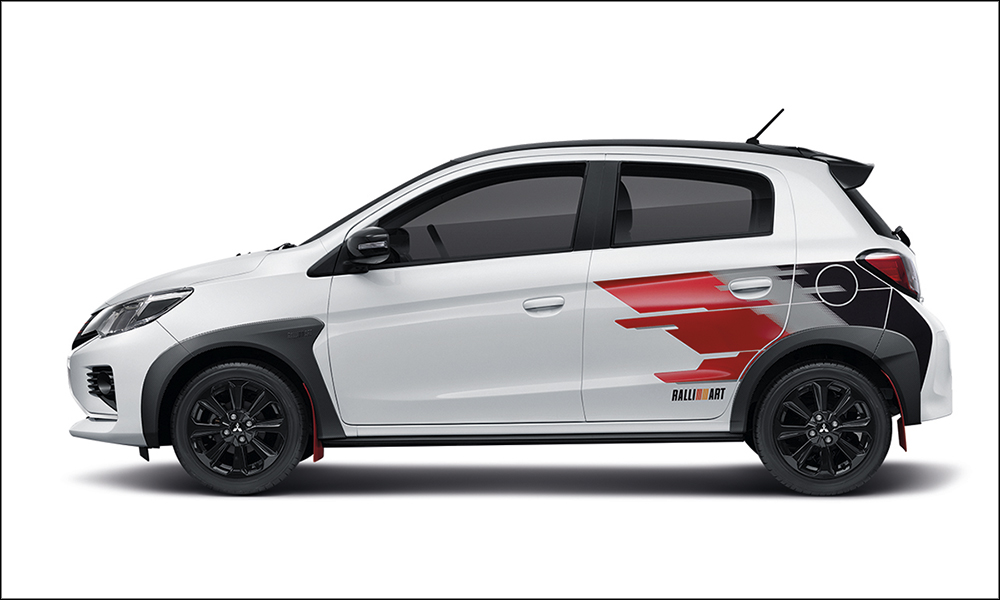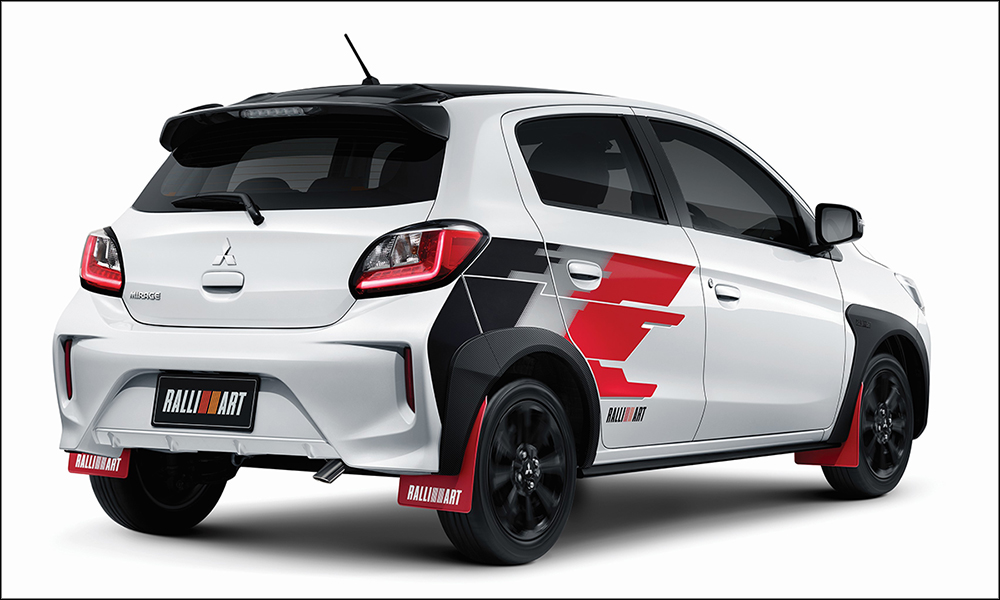 Finally, we have the Mirage Ralliart.
It's based on the latest hatchback (which we curiously don't have yet), and it features the same additions as the other two cars: side decals, Ralliart floor mats and mud flaps, two-tone red-and-black seats, and blacked-out roof front grille, alloy wheels, door mirrors, rear spoiler, and over-fenders with "carbon grain."
It will be available in two finishes: White Diamond and Red Metallic.
If you live in Thailand, you'll be able to buy the Pajero Sport Ralliart for 1,365,000 baht (P2,136,000), and the older Triton Ralliart for 667,000 baht (P1,044,000) for the single-cab and 705,000 baht (P1,103,000) for the double-cab.
The newer double-cab Triton Ralliart and the Mirage Ralliart will be shown off alongside the face-lifted Xpander during the 43rd Bangkok International Motor Show, which will be held from March 22 to April 3.
The brand is set to introduce more Ralliart-branded vehicles in the future, so our fingers are crossed that we will eventually see a car that has the same performance chops as its predecessors.