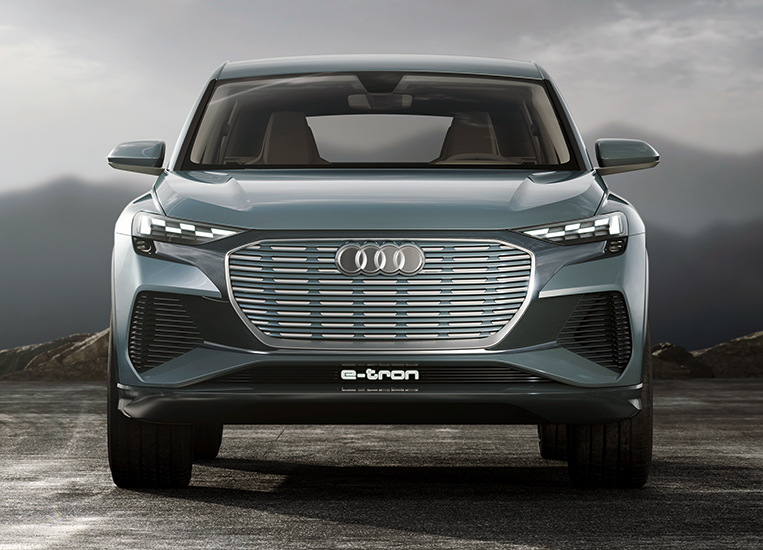 At this year's Geneva Motor Show, German automaker Audi has taken the wraps off a new concept car whose production version would be the brand's fifth all-electric model. The Q4 e-Tron concept is a compact 4.59m five-door SUV that carries the design language first seen on the original e-Tron concept. With a width of 1.9m and a height of 1.61m, the compact overall footprint will make this car very popular in highly urbanized areas.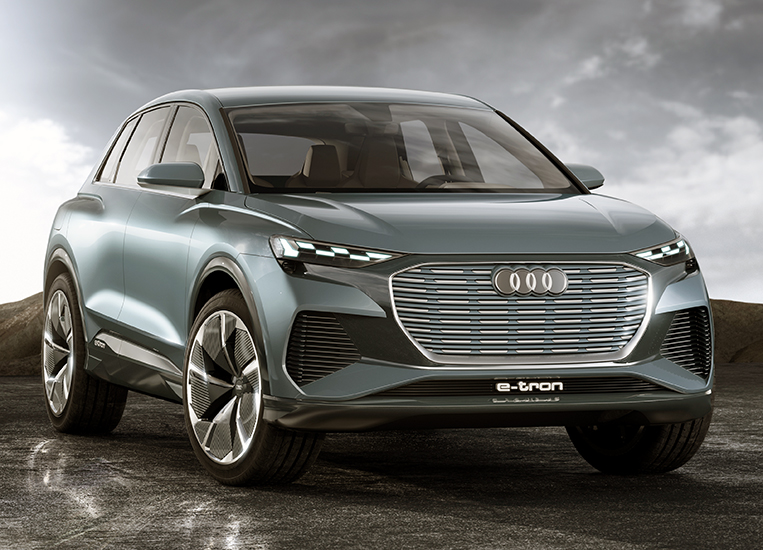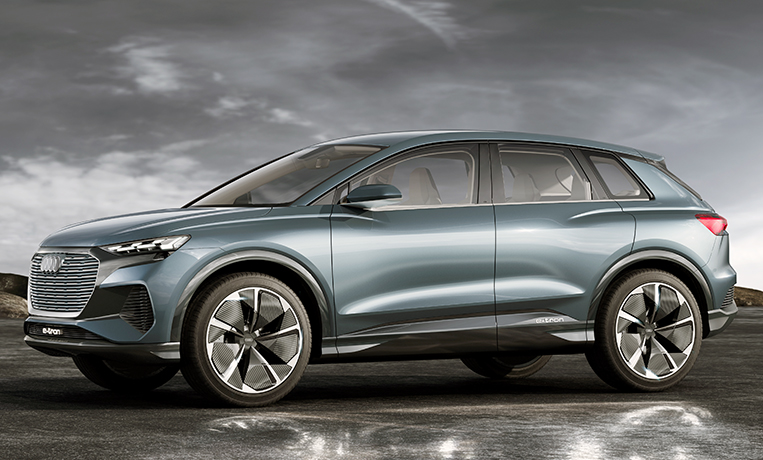 The headline stats are impressive: a range of 450km, an electronically limited top speed of 180km/h, 0-100km/h in 6.3 seconds. Two electric motors send 225kW (302hp) to all four wheels in the tradition of Audi's Quattro all-wheel-drive technology. A large 82kWh battery occupies the space between the front and rear axles—space otherwise occupied by a conventional Quattro AWD transmission. This makes possible a low center of gravity as well as low yaw and inertia, helping the Q4 e-Tron to be agile and nimble despite carrying considerable heft. A near 50:50 weight distribution is also achieved.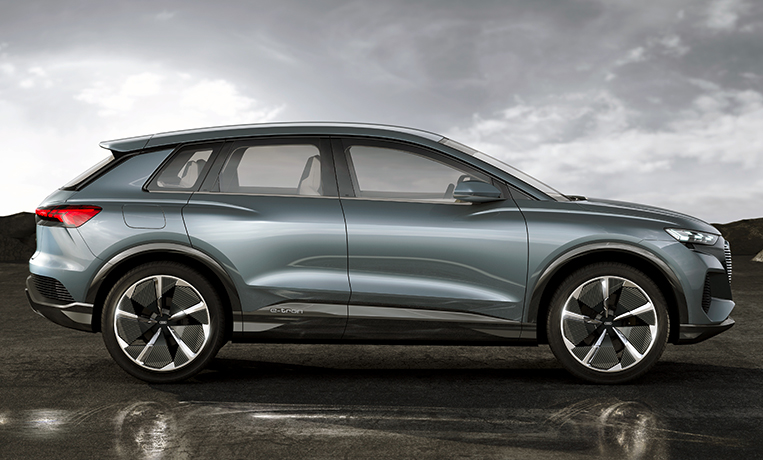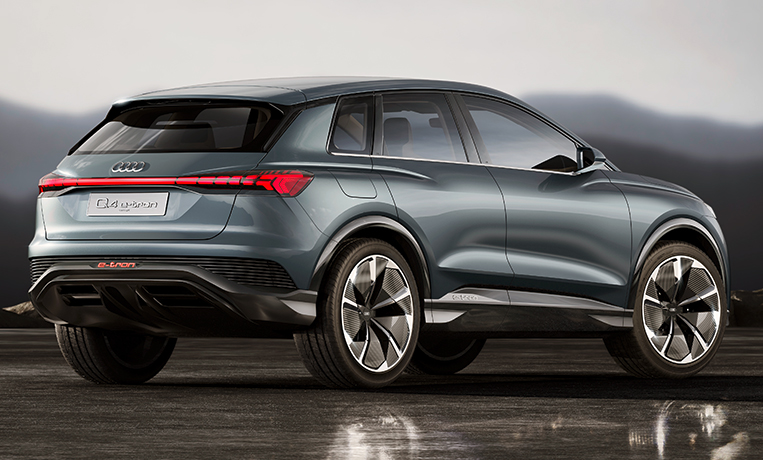 It only requires a 30-minute charge to juice up the battery to 80% capacity. Drive is primarily supplied by the rear electric motor—giving a dynamic and sporty feel—but the front electric motor provides power as needed to seamlessly deliver sure-footed traction in slippery road and adverse weather conditions.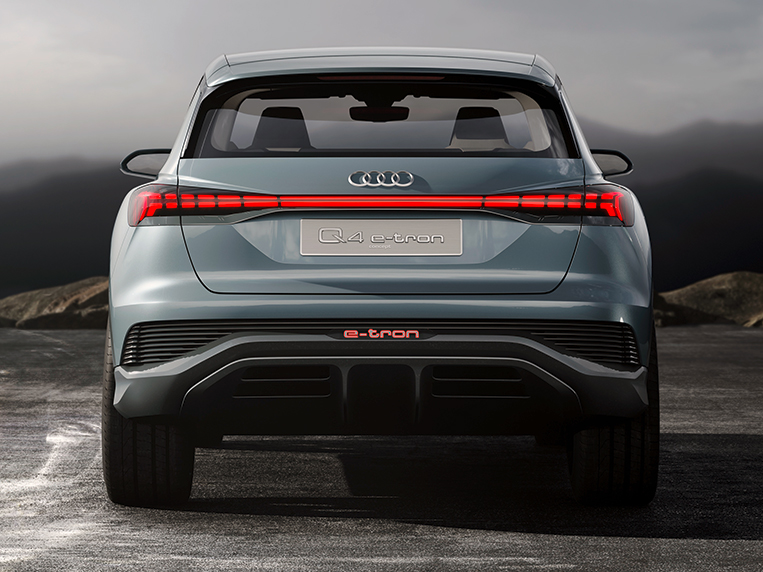 The Q4 e-Tron's exterior is very Audi. The prominent Singleframe grille, the penetrating LED lights and the wraparound rear LED lights exude sophistication. Sharp creases blend beautifully with soft folds, giving the car a very organic silhouette while helping achieve a very low (for an SUV) 0.28 coefficient of drag. The Solar Sky paint job, developed exclusively for the Q4 e-Tron, refracts UV light, decreasing heat buildup in the vehicle and allowing greater comfort and refinement.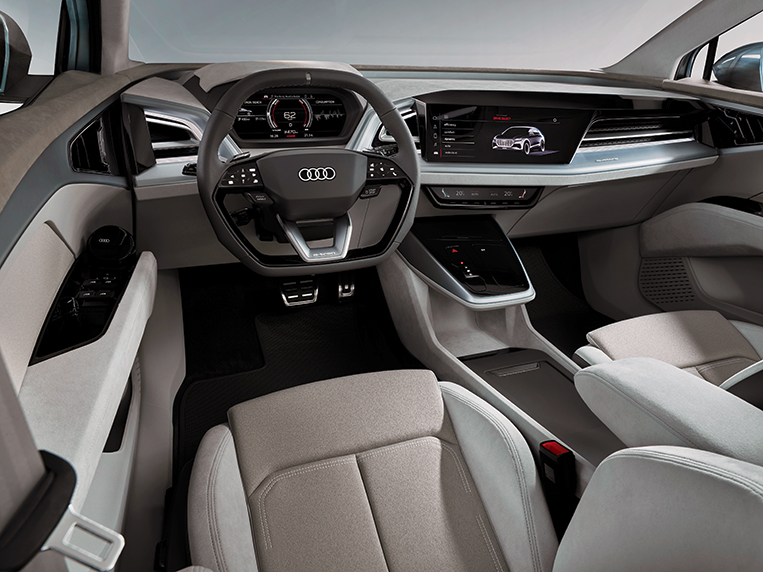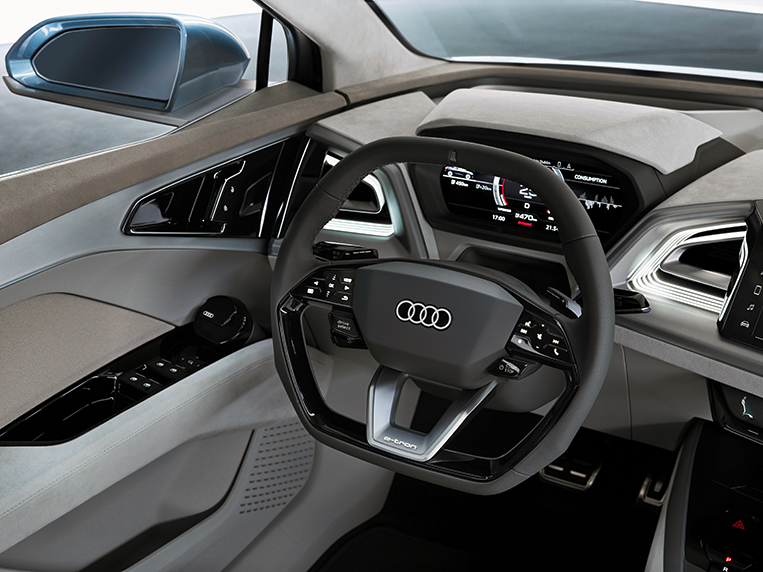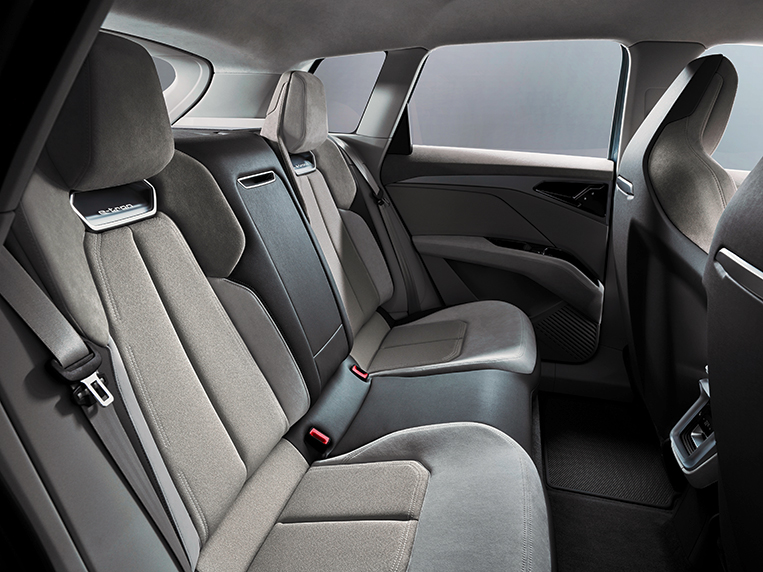 Inside, the completely flat floor improves legroom for both front and rear passengers, and also improves underbody airflow. Audi's latest iteration of its virtual cockpit and multimedia interface round out the interior accoutrements.
The production version is expected to be presented by the end of 2020. The Volkswagen Group's modular electrification platform is showcased here in near-production form, as it finds its way into much of the conglomerate's product portfolio, from compact vehicles to superior midsize models.
If this car is the electrified future of motoring, we should all be truly excited.