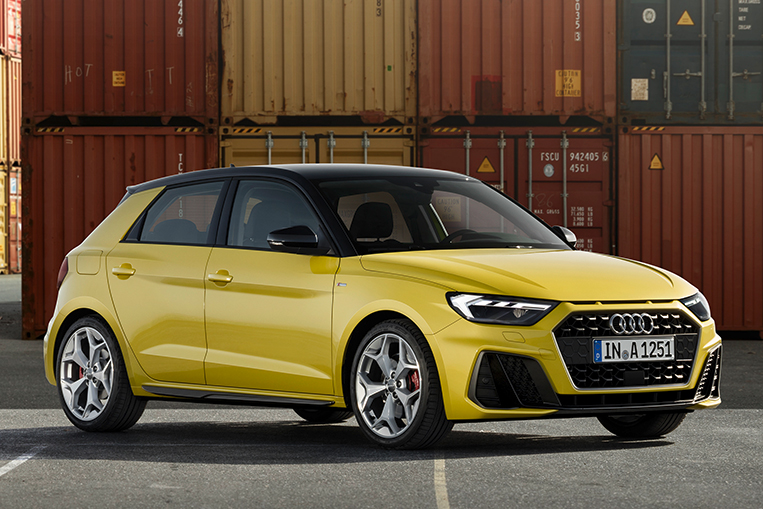 Priced at just under P2,000,000, the current Audi A1 Sportback is the cheapest way to park something with five doors and four rings in your garage. Now the second-generation model of this upmarket subcompact hatchback has been unveiled by the brand, and it promises to be bigger and better than ever before. Hopefully, that won't mean a bigger price tag, too.
The first A1 was launched in 2010 as a three-door small car, and then joined by its larger five-door version, the Sportback, roughly a year later. Now it's time for the all-new baby Audi to take over, and the first thing to note is the fact that it has grown in size. Measuring 4.03m in length, 1.74m in width and 1.43m in height, the new model seems anything but small and proudly displays its visual wares. Knowing that this urban status symbol will spend most of its life on shopping trips and school runs, Audi has wisely increased the trunk space by 65L as well—it's now 335L with the rear seats up and 1,090L when these seats are folded down.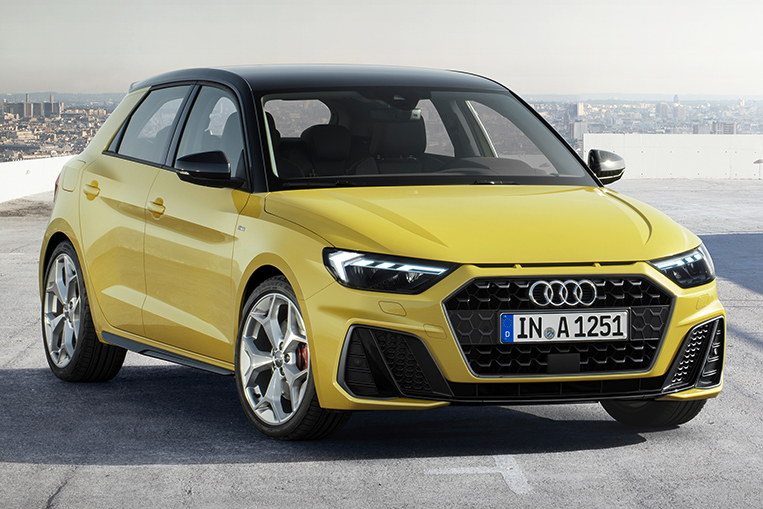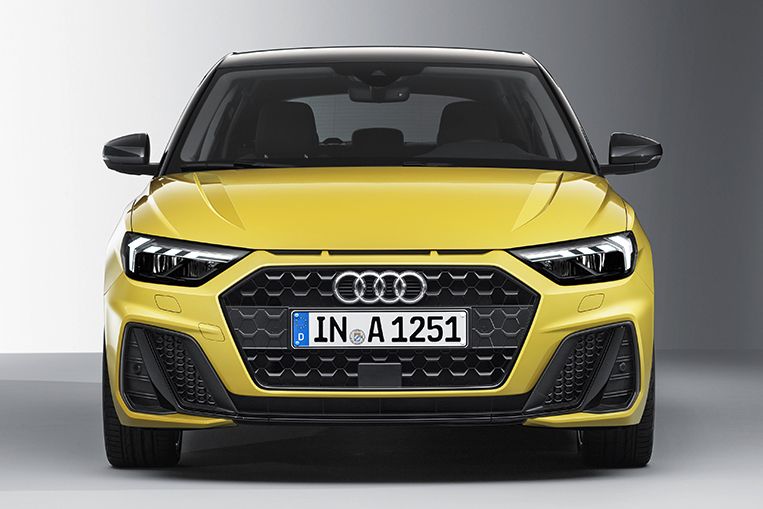 On the design front, Audi's marketing writers are sailing close to the winds of blasphemy with their press release by claiming that their new city runabout "emphasizes a resemblance to the Ur-Quattro and Sport Quattro when viewed from the side." While it does have the wide and forward-sloping C-pillar of its famous grandfather, you'd have to squint really, really hard to make out the legendary Audi in its silhouette. What it does have are sharp and modern lines that fit in with the current style of other models from Ingolstadt, and which also somehow make it look fast even when it's not moving. Buyers can choose from 10 different colors and also order the roof, the mirror housings, the side sills and the spoiler lips in a contrasting color to further emphasize the appearance of this city car.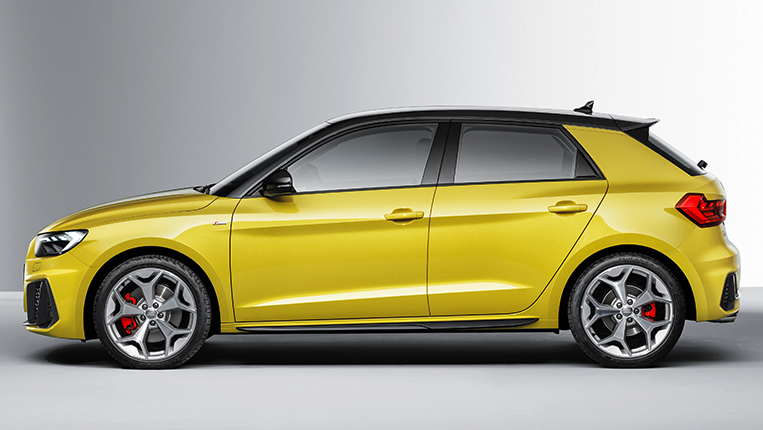 Gasoline engines rule the roost under the hood, with seemingly no oil-burners available according to available information. This might well be a result of the emissions scandal that has been gripping the German car industry for quite a while now, and that is effectively killing off diesel engines for good. Power outputs range from 95hp to 200hp at launch, with manual as well as six- and seven-speed dual-clutch transmissions converting that power into forward motion.
As almost expected these days, tons of driver-assistance systems have been fitted to make life easier for the person behind the wheel. These now include lane departure warning, radar-based adaptive speed assist, a feature that warns of obstacles in the car's way, and a parking assistant that can steer the A1 into parallel, horizontal and perpendicular parking spaces.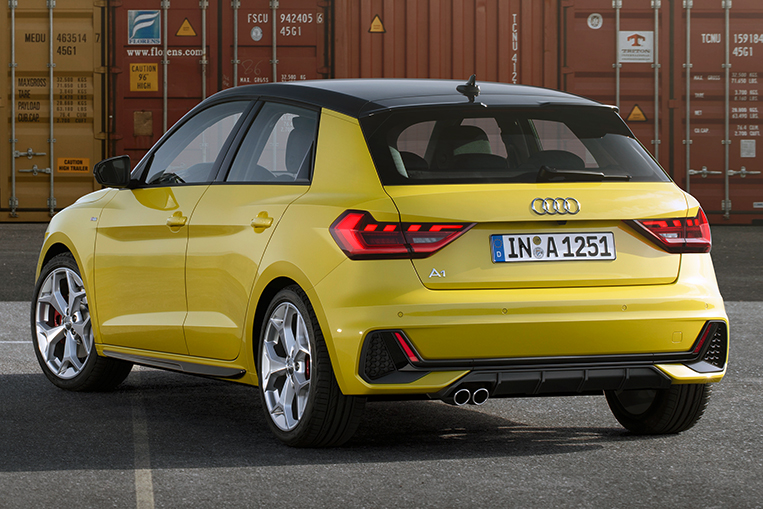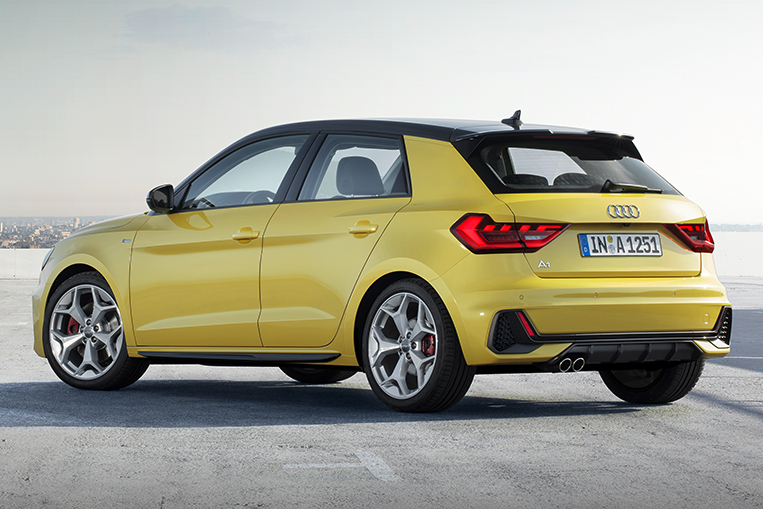 It's all digital inside Audi's latest ring bearer, with drivers getting a fully digital instrument cluster and a multifunction steering wheel as standard, and the brand's virtual cockpit as an available option. Sound comes courtesy of either the basic audio system or a premium Bang & Olufsen unit that uses 11 speakers and cranks out 560W of aural pleasure.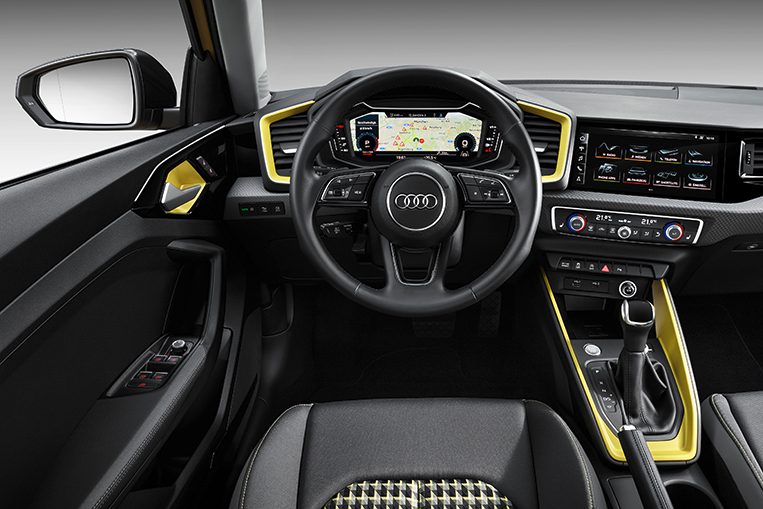 For the first time, potential buyers can also mix and match interior and exterior lines to suit their preferences, with three choices being available for each. On the outside, it's either Basic, Advanced or S Line, while inside, it's either Interior Advanced, Interior Design Selection or Interior S Line, with each of them containing different colors and materials. Prices for the new A1 Sportback in Germany will start just below €20,000 (P1,250,000) when the car goes on sale later this year, which is the same price level as the outgoing model and gives us some hope that this stylish five-seater will remain below the P2,000,000 threshold when it reaches our shores. Fingers crossed.