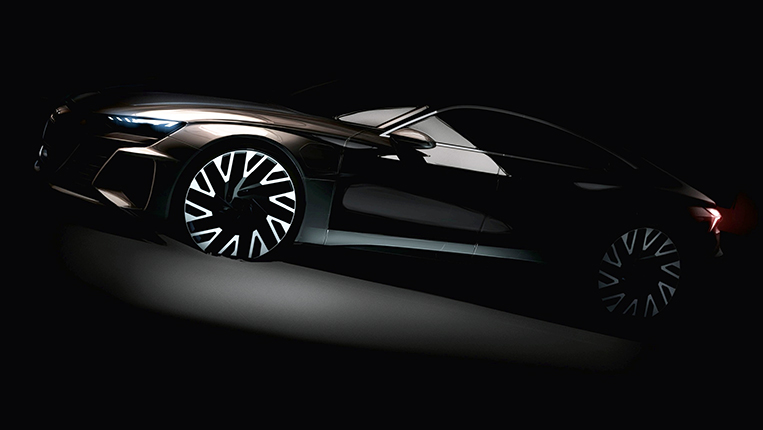 Audi's annual press conference at the company's headquarters in Ingolstadt, Germany, left members of the media well and truly electrified this year, as the brand gave everyone a glimpse of its first all-electric GT car that will hit the road in 2020.
Called the e-Tron GT, Audi's fully electric grand tourer will be built at the Böllinger Höfe plant near Neckarsulm in Germany, and fans of the brand were probably raising an eyebrow when the name of the facility was mentioned by board chairman Rupert Stadler during his speech at the event. Böllinger Höfe is where the R8 is being assembled at the moment, and the whole production line was actually designed and constructed just for this model, so the big thought on everyone's mind right now is whether the e-Tron GT will kill the R8, especially as the factory is on the small side and may not have enough space for two cars to be manufactured there side by side.
Audi didn't release any details as to what kind of performance we can expect from this electric GT, but chances are it will be based on the Porsche Mission E platform as part of the newly formed cooperation between the two brands. If that means the company will also adopt Porsche's two-motor layout or opt for a three-motor setup instead remains to be seen, but customers who don't want to wait until 2021 before they can drive an electric Audi can already get their hands on another EV model later this year.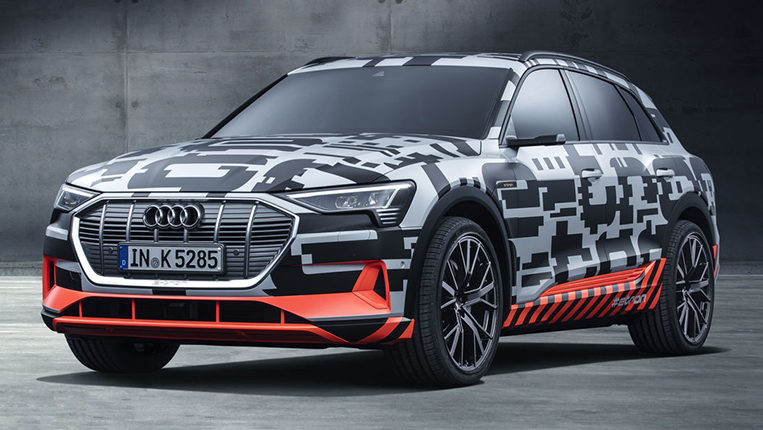 Revealed at this year's Geneva Motor Show, the e-Tron Quattro SUV is Audi's first all-electric production car. The prototype that had been on display in Switzerland also took pride of place at the press conference in Germany, where the automaker announced that the car will be available for €80,000 (P5,100,000) after its official launch later this year.
An e-Tron Sportback version is also coming next year, and all of these cars are part of the company's plan to have 20 different electrified models in its lineup by 2025. The Germans may have lost first-mover advantage to the likes of Tesla, but will the competition be able to keep up once Audi goes full-on vorsprung durch technik?