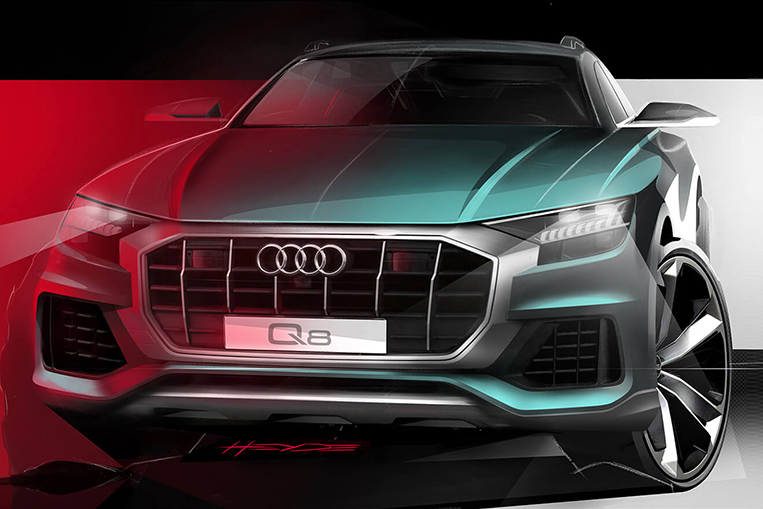 When it comes to launching a new vehicle model into an already crowded marketplace, building up a hype to keep your audience of potential buyers interested is becoming increasingly important. Maybe that's why Audi has not only released new teaser drawings of the upcoming Q8, but has also created a whole cinematic miniseries to promote the great reveal of its latest flagship SUV (which will take place on June 5).
The Q8 will sit atop Audi's SUV model tree, and will aim to give competitors like the Range Rover, the Porsche Cayenne and maybe the Bentley Bentayga a run for their money. The sketches show an assertive front leading into a coupe-like silhouette with Urus-esque elements. This all ends in a confident rear section featuring a full-width LED light bar. The shape would indicate that, unlike the Q7, the Q8 won't be offering seating for seven and instead opting for style over space.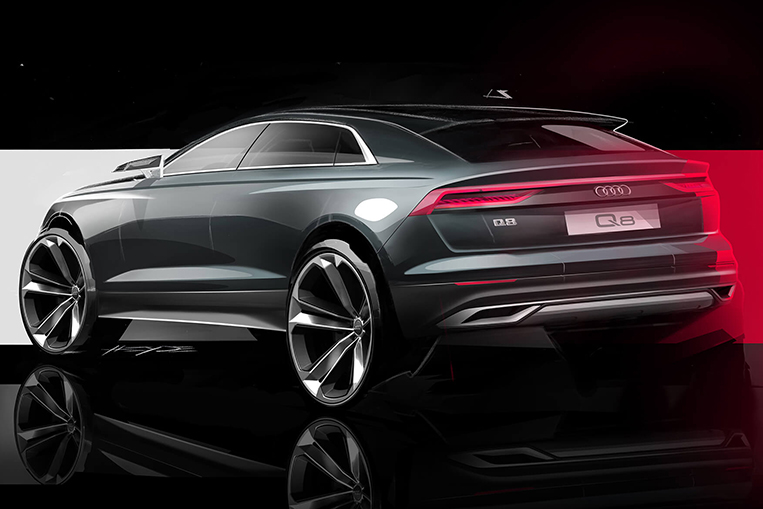 Engine options will likely include a plug-in hybrid version as already seen in the Q8 concept car that was presented at the 2017 North American International Auto Show, as well as a sporty SQ8 model later on, although we have to wait for the official introduction to see what is really hiding under the huge hood. To make the intervening time more interesting, Audi has created a video series that places the viewer at the center of a mystery drama. Episodes 1 to 4 of the five-part marketing movie, filmed in the style of a US TV show, have already been released, with the final episode set to be shown at the Q8's world premiere in Shenzen, China. That's three days from now, by the way.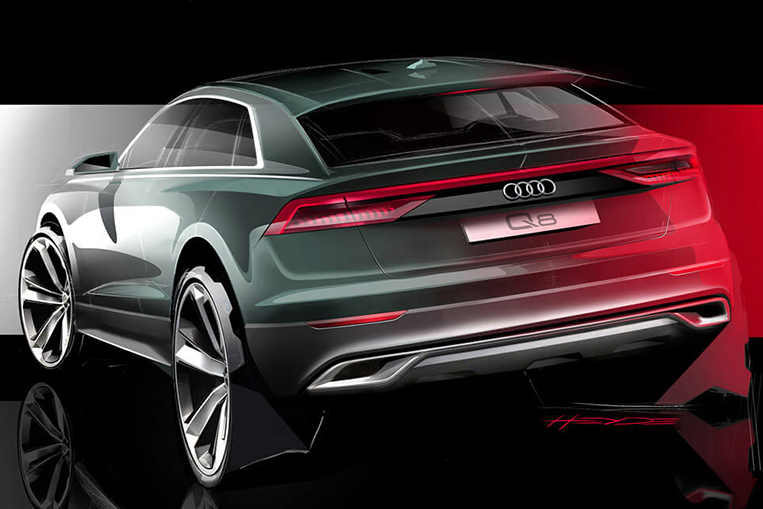 All the episodes are around three minutes long and feature the finest B-movie acting in an attempt to keep viewers coming back, as the storyline has obviously been designed such that viewers won't know what's going on until the very last episode. The location of the Q8's world premiere once again gives a clear indication of where Audi is hoping to sell most of its SUVs in the future. We'll bring you details of that event as soon as it happens.
In the meantime, watch the first four episodes of the video series. Enjoy!