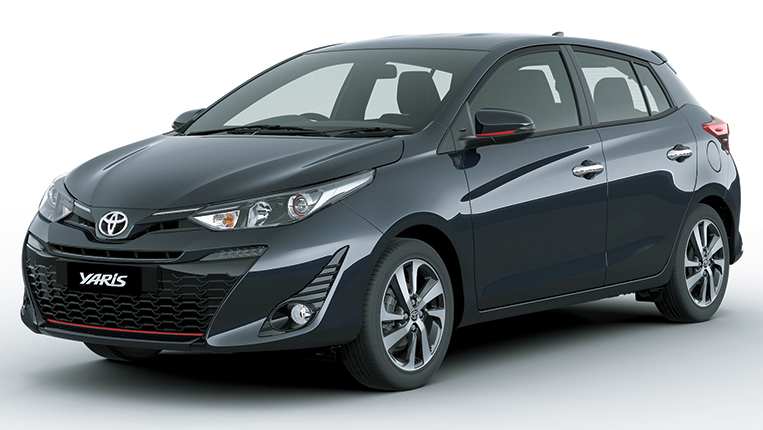 We pick the Yaris as the most underrated vehicle—probably the only one, really—in Toyota Motor Philippines' product lineup. We all know that the Japanese automaker is, by far, the number one car brand in our territory by virtue of sales, owning nearly 40% of the market. Almost all of its models are leaders in their respective categories, especially the Fortuner and the Vios. Last year, these two Toyota vehicles were the top sellers in the entire market, having sold 39,680 and 36,733 units, respectively. Or 3,306 and 3,061 units every single month. Think about that for a moment. That's how popular the Toyota brand has become through three decades of doing business in the country.
You would think, then, that the hatchback counterpart of the Vios—the subcompact and funky Yaris—must be moving at least a third of those numbers. But no, the Yaris sold the exact total of 1,212 units in 2017. The biggest sales tally it has chalked up in our market is 1,645, accomplished in 2016. How come?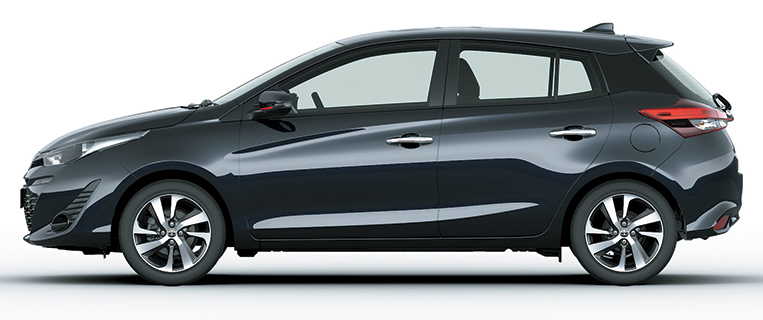 Well, let's just say the Yaris isn't cheap—both in pricing and in standard features. The 1.5-liter version is priced at P1,040,000, while the 1.3-liter variants start at P875,000—not exactly figures that subcompact-car shoppers would be completely comfortable with. But there's a good reason behind these digits: The Yaris is loaded, in terms of both creature comforts and safety.
Consider these exterior, interior and safety highlights: front and rear disc brakes (rear drum brakes on the 1.3 E); 15-inch alloy wheels; halogen headlamps (projector type on the 1.5 S); front fog lamps; daytime running lights (1.5 S); LED taillights (1.5 S); engine push-start (1.5 S); electric power steering; leather steering wheel with audio controls (urethane on the 1.3 E); paddle shifters (1.5 S); Optitron gauges; multi-information display; eco meter and eco drive mode (1.5 S); sport drive mode (1.5 S); automatic climate control (1.5 S); seven-inch infotainment touchscreen display with CD/MP3 player, auxiliary port, Bluetooth and iOS/Android compatibility; six audio speakers (four for the 1.3 E); front airbags, driver-side knee airbag, side airbags and curtain airbags; antilock brakes; vehicle stability control; hill-start assist; shark-fin roof antenna; follow-me-home light control system; Toyota Vehicle Security System with alarm (and immobilizer for the 1.5 S); remote door locks (with smart entry on the 1.5 S); rear window defogger; and rear console box.
These, of course, are on top of two capable and reliable (read: tried-and-tested) Dual VVT-i EFI four-cylinder gasoline engines mated to either a CVT or a five-speed manual shifter:
1,496cc 2NR-FE (106hp and 140Nm)
1,329cc 1NR-FE (98hp and 123Nm)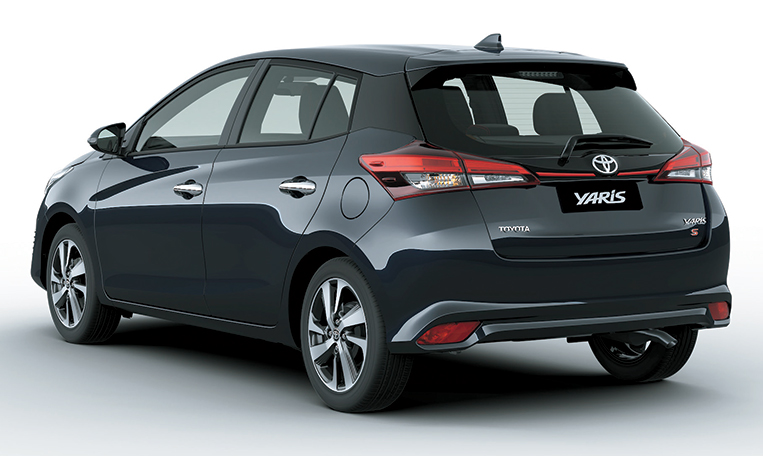 Another possible reason car buyers tend to overlook the Yaris is the perception of smallness—this being a subcompact hatchback after all. Hatchbacks suffer from the absence of a serviceable trunk, which makes one automatically assume that they have a cramped passenger cabin. So more consumers still go for the traditional sedan, likely explaining the huge sales disparity between the Yaris and the Vios (which are virtually the same car save for the boot).
Having said that, you need to know that the Yaris is actually the longest car in its class—not to mention second-widest. This should mean more elbow room and more legroom for front and rear occupants. Check out this comparative table:

The youthful and stylish Yaris is available in seven colors: Citrus Mica Metallic, Freedom White, Thermalyte, Gray Metallic, Attitude Black (pictured here), Red Mica Metallic and Orange Metallic. Needless to say, there's a paint job for every personality (in fact, we're willing to bet there's one to match your smartphone or favorite bag).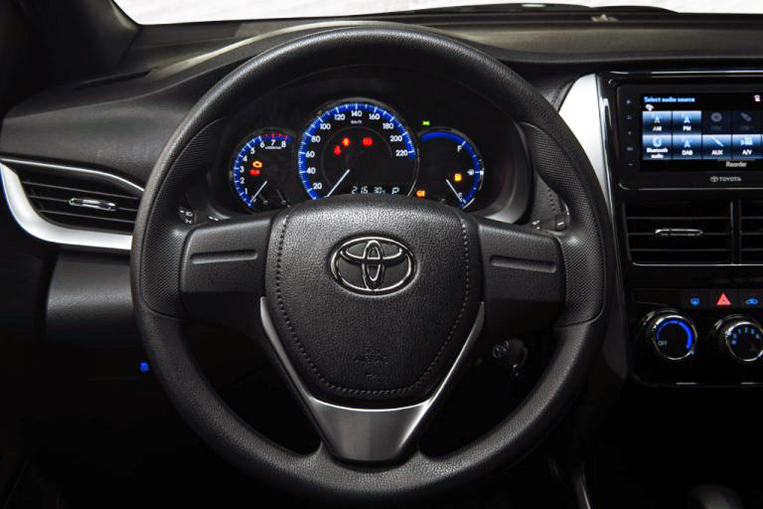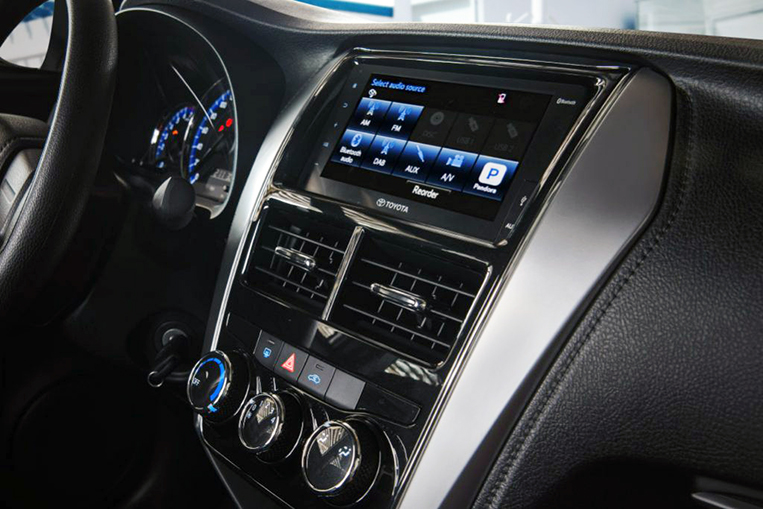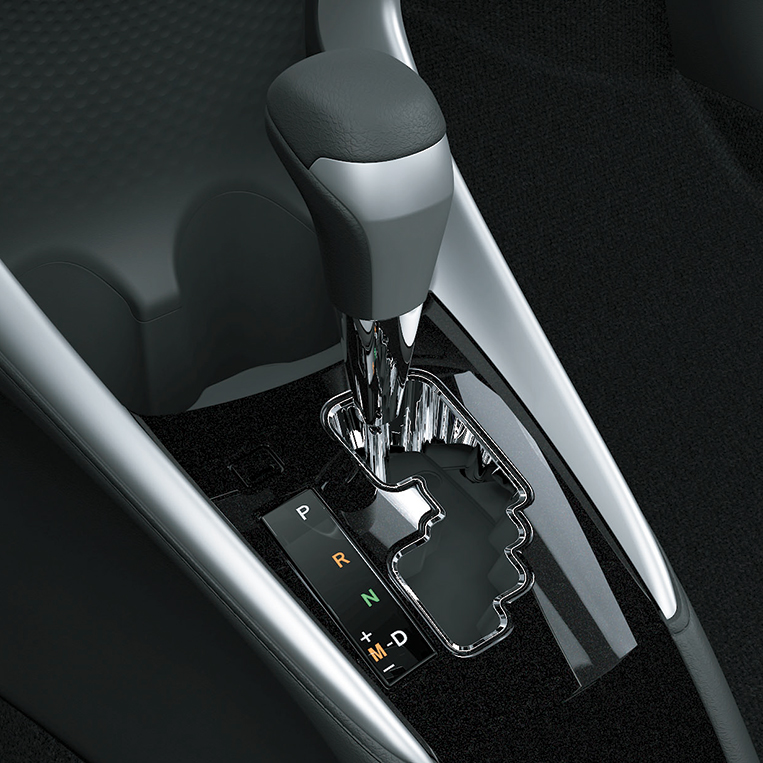 We sincerely dig the exterior styling of the Yaris, and also appreciate its overall value. It's full of life and spunk. If you're young, on the go and adventurous, don't get a boring sedan—and certainly don't purchase a car that everyone has just because it's cheap. Check out the Yaris, a Toyota that should definitely be selling more. We guess car buyers just need to discover it. Feel free to thank us later.
This branded article was produced in partnership with Toyota Motor Philippines.