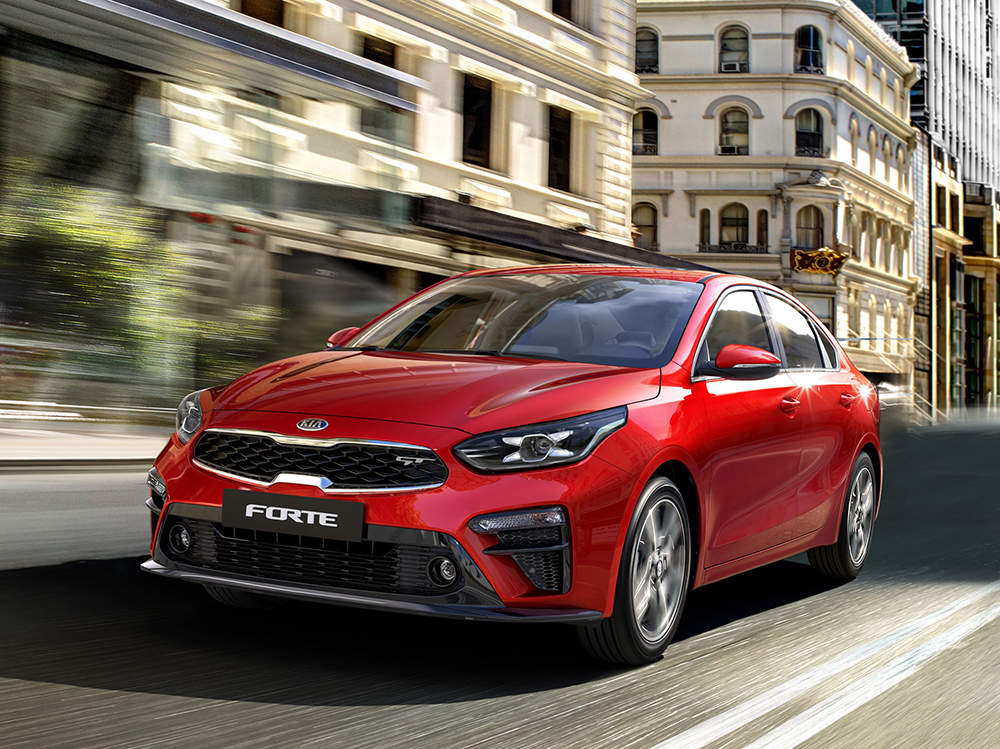 With some automakers having eliminated compact sedans from their product lineup, this could very well be the beginning of the end of this vehicle type. Or maybe people just came to a conclusion too soon?
In an age when sport-utility vehicles and crossovers reign supreme, Kia still believes in the compact car. Thing is, it has to have a dynamic edge to justify its existence. Something that flirts with the emotions. While a number of brands still offer compact sedans with typical features wrapped in safely styled exteriors, Kia wishes to go against mundane conformists by focusing a bit more on substance without sacrificing tasteful styling. To this end, the Forte GT aspires to bring back serious fun in the compact sedan segment.
At first glance, the Forte GT's architecture doesn't scream ostentatious. It looks sporty, but without the embellishments that give the impression of a pubescent street racer. It's sharp and mature-looking, thanks to the design genius of Peter Schreyer.
The tiger-nose front grille (in piano black with hints of red) flaunting a GT emblem signifies that this car isn't your ordinary Forte. The grille is flanked by stunning bi-function LED headlights with four-point-star daytime running lights, giving the vehicle a very attractive and distinct look, even from afar.
From the side, the subtle and clean body styling takes over nicely. Stunning 17-inch, five-spoke alloy wheels add to the character of the Forte GT's profile, while gloss-black bits outlining the side skirts finish off the snazzy appearance flawlessly.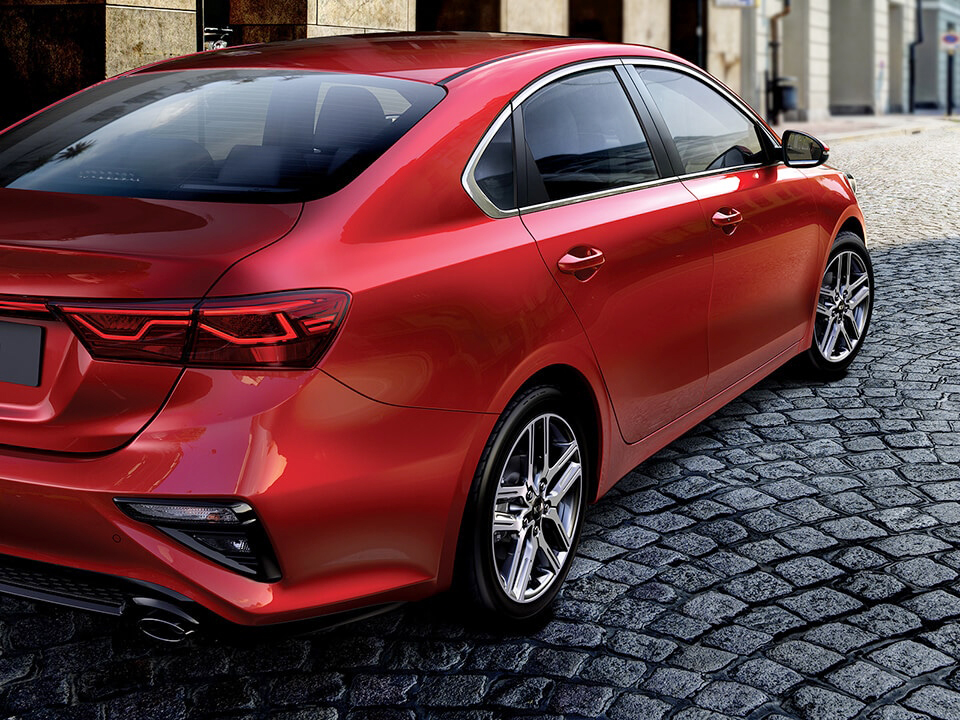 Sleek taillights accentuated by geometric LED lines highlight the handsome rear of the Forte GT. Complementing the look is a gloss-black rear diffuser with dual exhaust pipes nicely tucked in it. Of course, the placement of another GT badge in this section is a proud reminder of the car's capabilities, especially to those who might end up staring at it on the expressway.
The interior, meanwhile, is a fusion of comfort, space and sophisticated design. It finds balance expressing the nature of the GT line without dumping practicality and daily usability. Generous legroom for all occupants is matched by a cavernous trunk with its 502L capacity.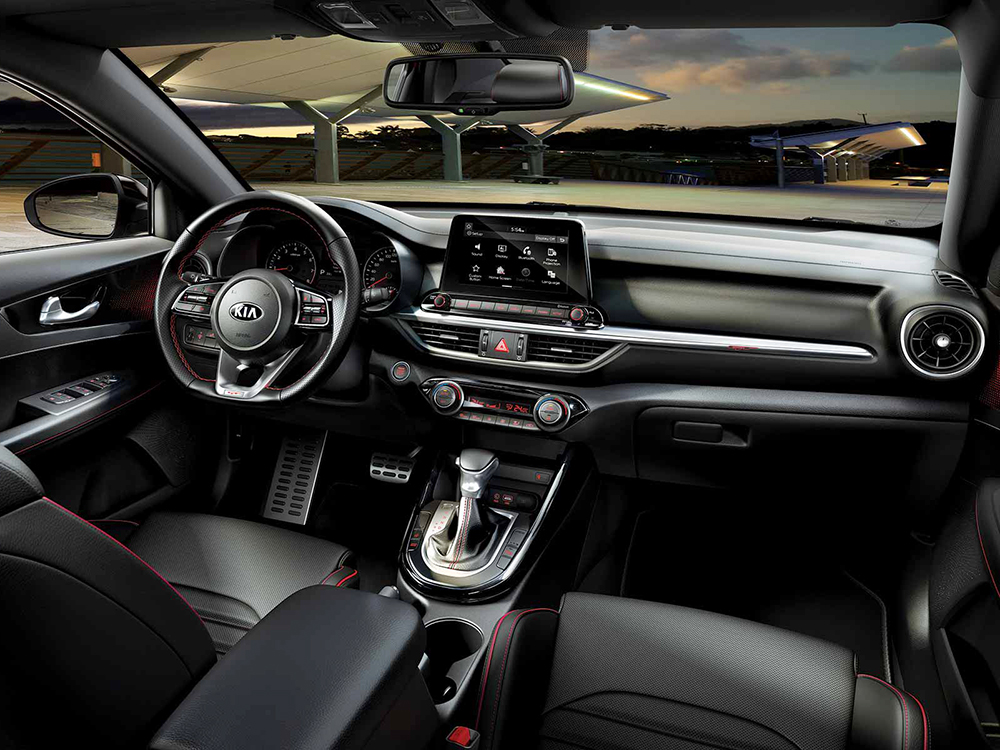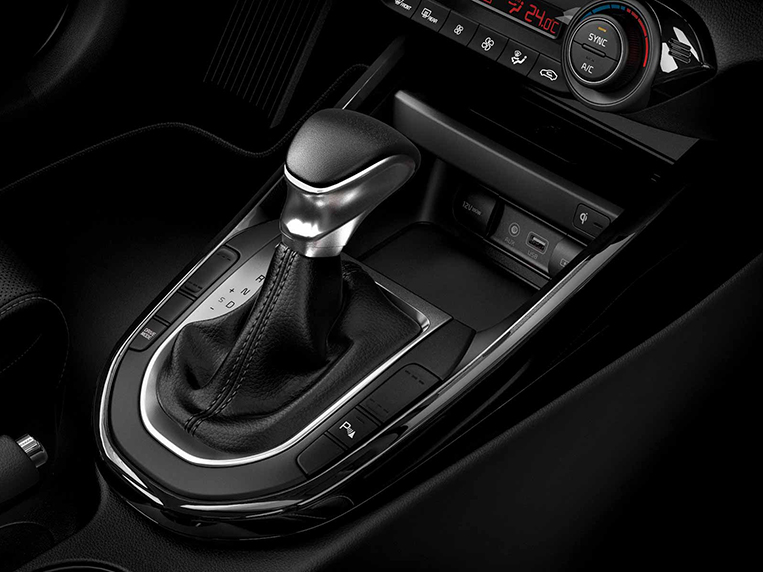 Ergonomic leather seats with red stitching not only match the sporty nature of the Forte GT, but they also provide great comfort and support with ample bolstering in the front row. Entertainment comes courtesy of an eight-inch touchscreen with Android Auto and Apple CarPlay adding aural pleasure to the joyride.
The 1.6-liter turbocharged engine's 201hp places this compact sedan at the top of its class
To deliver driving excitement, the Forte GT is equipped with an efficient yet powerful 1.6-liter turbocharged gasoline engine that unleashes 201 horses. That in itself places this car at the top of its class. Such generous power would be disappointing if mated to a mere CVT. Thankfully, the South Korean car manufacturer went with a snappy seven-speed dual-clutch transmission and paddle shifters—a combo that's more than enough to make any true gearhead grin from ear to ear.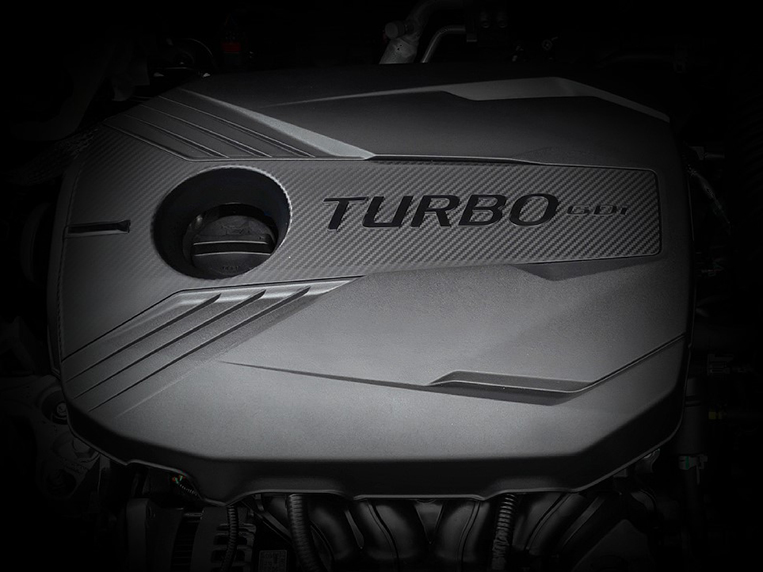 On the road, the Forte GT is built to impress. From razor-sharp handling to zippy acceleration, it's the kind of car that's eager to satisfy, either on city streets or along the open highway.
Many say rock-and-roll is dead. But rock music is still very much alive today, and that's because you can never ignore a great heart-thumping song. Similarly, the Kia Forte GT defies prevailing trends in the automotive industry. The bottom line: You can't count an excellent car out because it truly has the power to surprise.
For more information on the Forte GT, click here.
This branded article was produced in partnership with Kia Philippines.