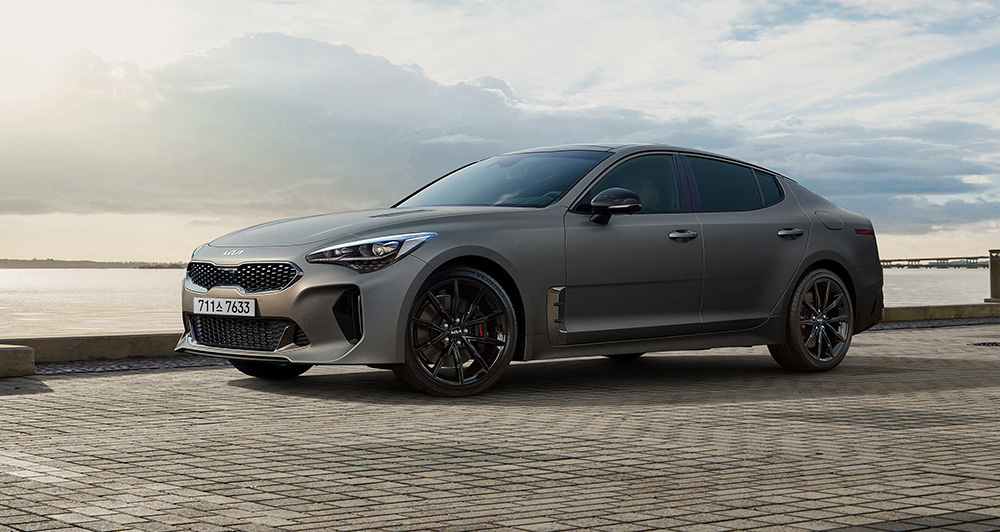 The Kia Stinger performance sedan is one of the most celebrated models in the Korean automaker's stable. Since its launch, pundits all over the world have showered it with praise. For a very attainable car, you get great looks and equally impressive performance. But times have changed, and as the world slowly embraces electrification, the model's demise is imminent. And it is just a matter of when. That time has now come, and Kia is doing a proper send-off for this beautiful car.
Called the Stinger Tribute Edition, this limited-edition run will be the last of the Stingers we'll ever see for now. Changes mostly are cosmetic, starting with two finishes, Ascot Green and a new matte-gray paint called Moonscape. The side mirrors are blacked out; same with the 19-inch wheels.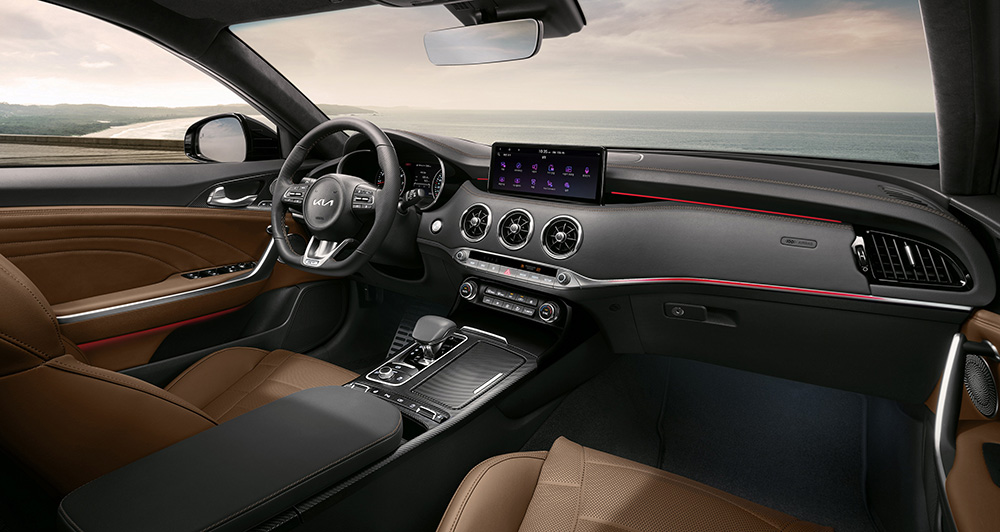 Inside, this special car will get new Terracotta brown leather on the seats, the steering wheel, the door trim, and the handles. The console upper cover as well as the door panels do come with a carbon-effect finish. A unique, wasp-shaped emblem is embossed on the headrests. As if reminding us that this car's performance stings.
Speaking of performance, Kia didn't touch the mechanicals of the car. That means a 3.3-liter twin-turbocharged V6 will still be found under the hood. This also means that the unassuming car can still rip the tarmac and carve through corners.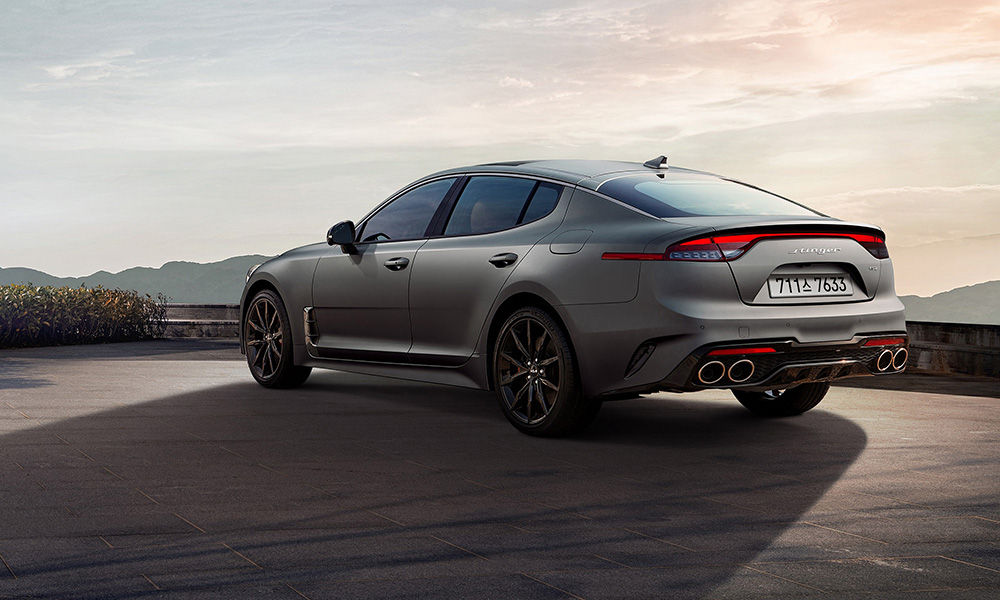 Only 1,000 samples of the car will be made, and then the Stinger will be no more. Or will it really be? With electrified vehicles offering better performance and extended driving ranges, it may not take long before the Stinger comes back from the dead—this time as an eco-friendly instrument of speed and precision. Let's hope that this happens.