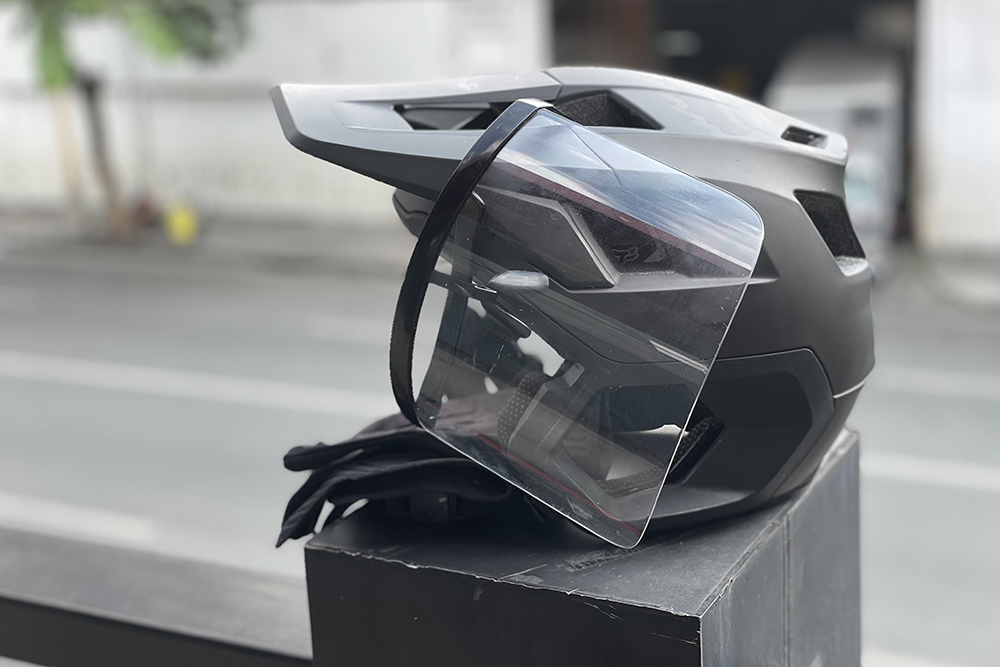 Aren't you tired of having to familiarize yourself with the smallest of regulations that our government foists on the public? Last year, motorists were pretty much confused about whether they needed to wear a mask while driving solo during the pandemic, and it took a joint statement from the Department of Transportation and the Department of Health to finally settle the issue.
This week, the most-asked question among Metro Manila commuters is this: "Am I required to wear a face shield (yes, face shield and not just a mask) while riding a bicycle?" It stemmed from a weird incident in which a doctor was apprehended for not wearing one while using a bicycle in Cainta, Rizal.
As you can imagine, chaos exploded on social media.
Let's ask the authorities, then. Dr. Beverly Lorraine Ho of the DOH told us that "active transport users" are NOT required to use a face shield. She sent us the following via Viber:
With increasing reports of cyclists and other active transport users being arrested for not wearing face shields, the Department of Health reiterates that active transport users are NOT required to use face shields due to their potential safety risks when used during active transport.
Based on section II(B)(6) of DOH Department Memorandum No. 2020-0534, which provides guidance on the use of face shields for COVID-19 mitigation, "individuals engaged in strenuous activities/work, fine workmanship, operation of transportation vehicles, and active transport" are exempted from wearing face shields.
Additionally, Section II(A)(5) of the DOH-DTI-DOLE-DILG-DOTr-DPWH-PSC-GAB Joint Memorandum Circular (JMC) No. 2021-0001, which provides clarificatory guidelines on the mandatory use of face shields outside of residence for COVID-19 mitigation, states that "due to the possible vision impairment face shields bring, bikers and users of other forms of active transport are exempted from the mandatory use of face shields outside of their residences."
Nevertheless, pursuant to DOH-DOTr-DILG-DPWH Joint Administrative Order No. 2020-0001, the DOH emphasizes that face shields must be worn before and after cycling or other similar activities. The DOH further reminds active transport users that the use of face masks and the observance of physical distancing, respiratory hygiene practices, and other appropriate health interventions must continue to be practiced while cycling or engaging in other forms of active transport.
There. Once and for all, it is okay to ride a bicycle WITHOUT a face shield. But the bicycle user needs to put on a face shield before and after riding his or her pedal-powered vehicle. Just keep one in a bag.
Case closed.