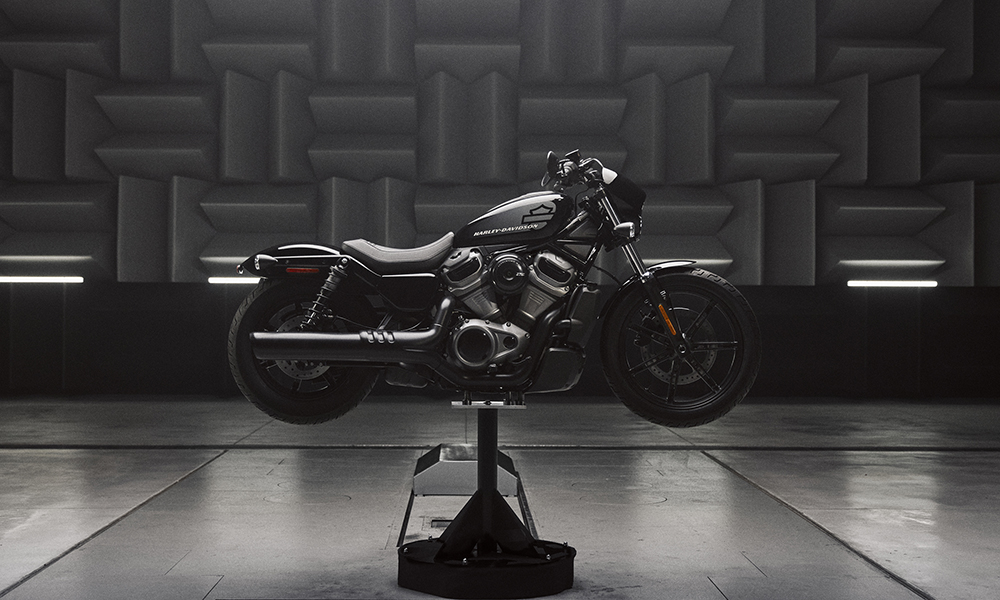 Less than a year after launching the all-new Sportster, Harley-Davidson has already unveiled a leaner version aimed at being a more affordable entry point into the brand. With mid-foot controls, a low seat height of just 698.5mm, and a low-rise handlebar, the Nightster should be accessible for most riders.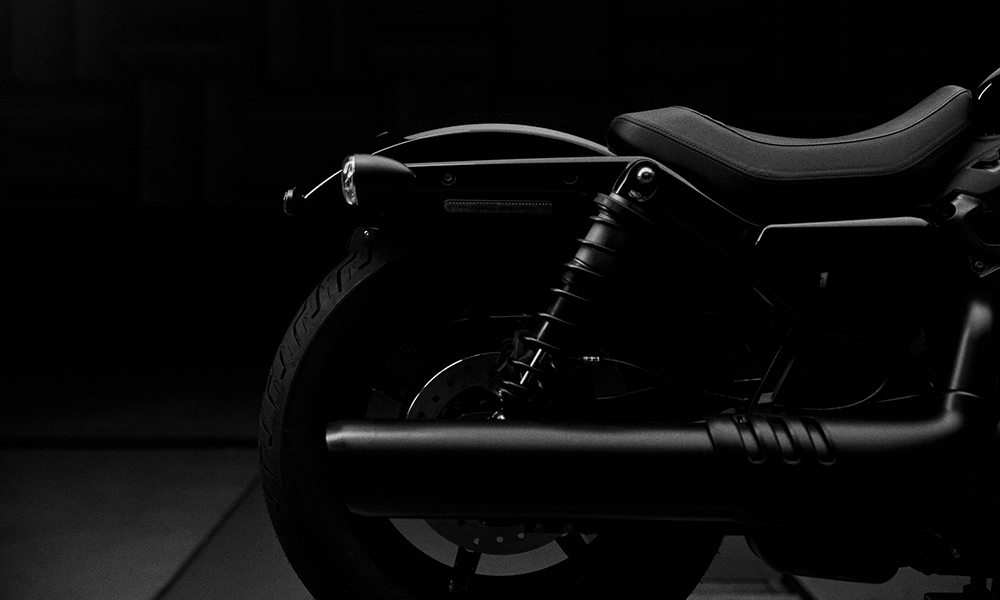 The lean aesthetic conveys classic Sportster heritage cues, especially with the exposed rear shock absorbers. With the 11.7L fuel tank under the seat, the airbox cover ahead of it has been sculpted to resemble the iconic Sportster walnut fuel tank. Other familiar design cues include the round air intake cover, solo seat, chopped fenders, and speed screen. A side cover conceals the underseat fuel tank.
The Revolution Max engine is the centerpiece, framed by snaking exhaust headers and finished in Metallic Charcoal powder coat with gloss black accents. A cover below the radiator conceals the battery and helps to minimize the prominence of the radiator.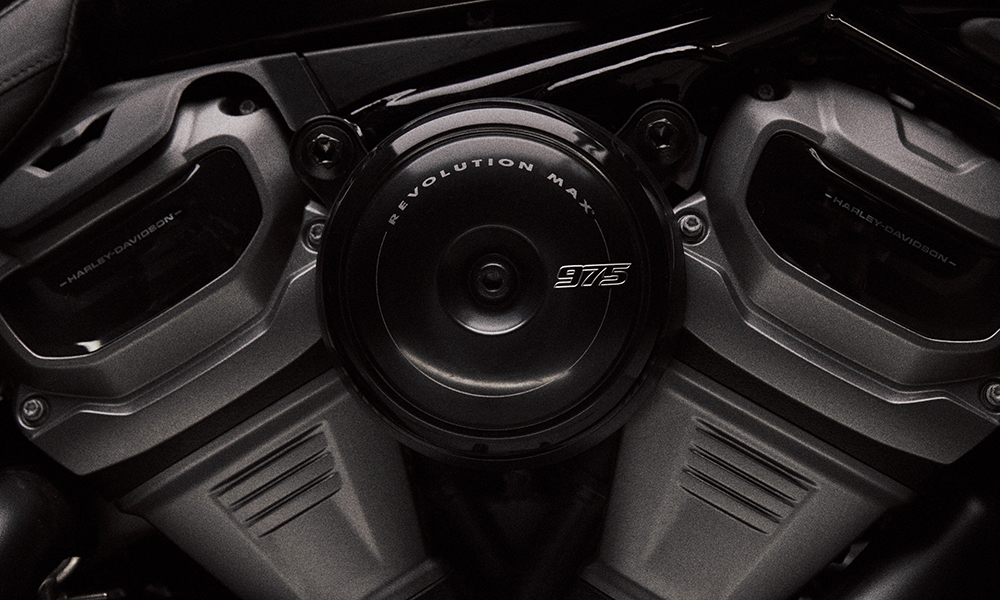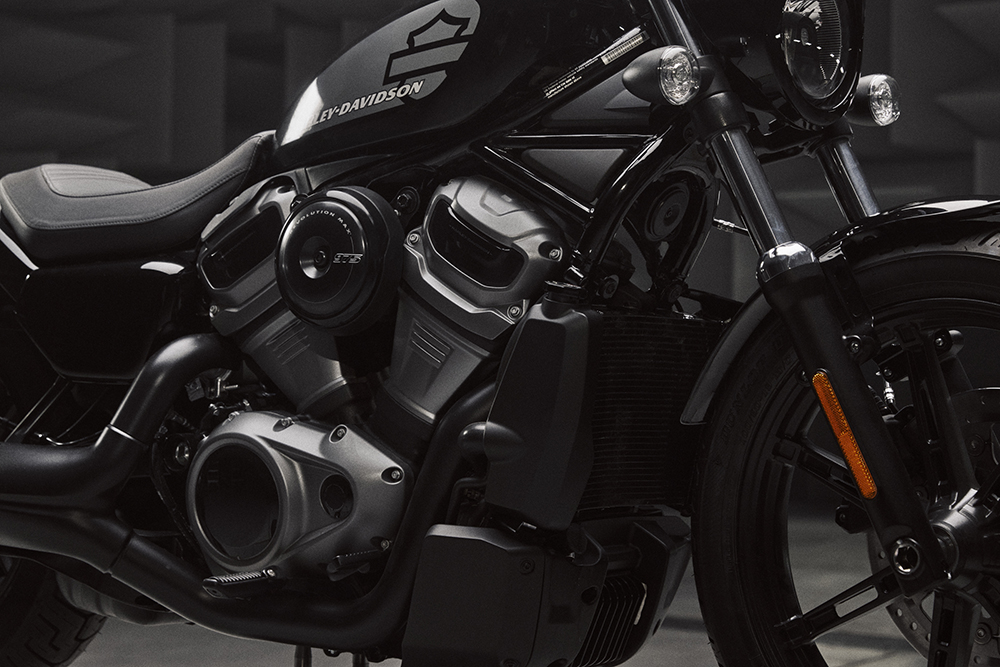 The engine fitted to the Nightster displaces 975cc, and is rated at 90hp and 95Nm. The liquid-cooled, 60° V-Twin has a flat torque curve throughout the power band.
The length and the shape of the intake velocity stacks, combined with the airbox volume, are tuned to maximize performance across the engine speed range, with an emphasis on strong midrange power. Internal balancers help reduce engine vibration, while hydraulic valve lash adjustment ensures quiet operation and simpler service procedures.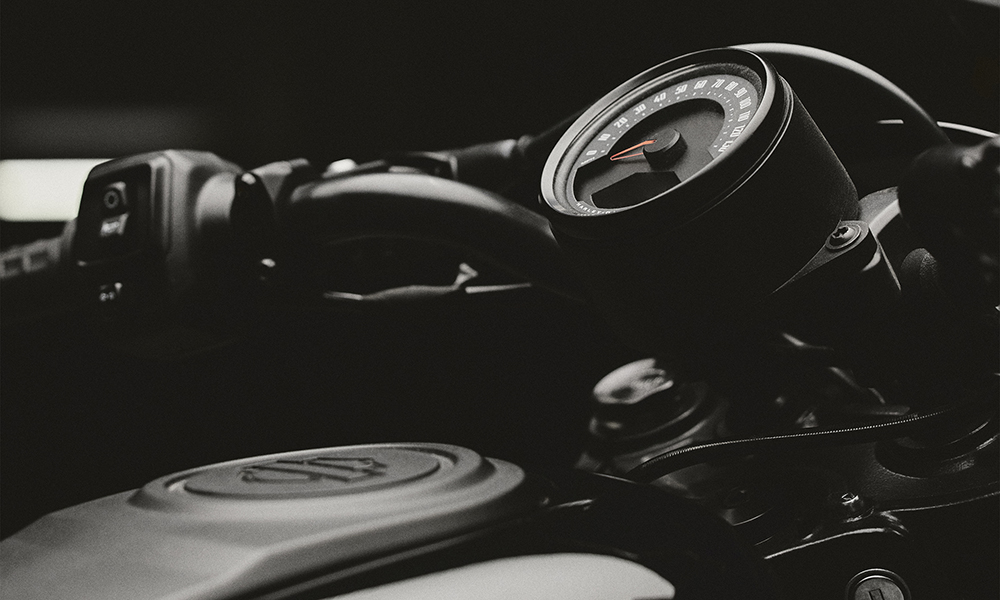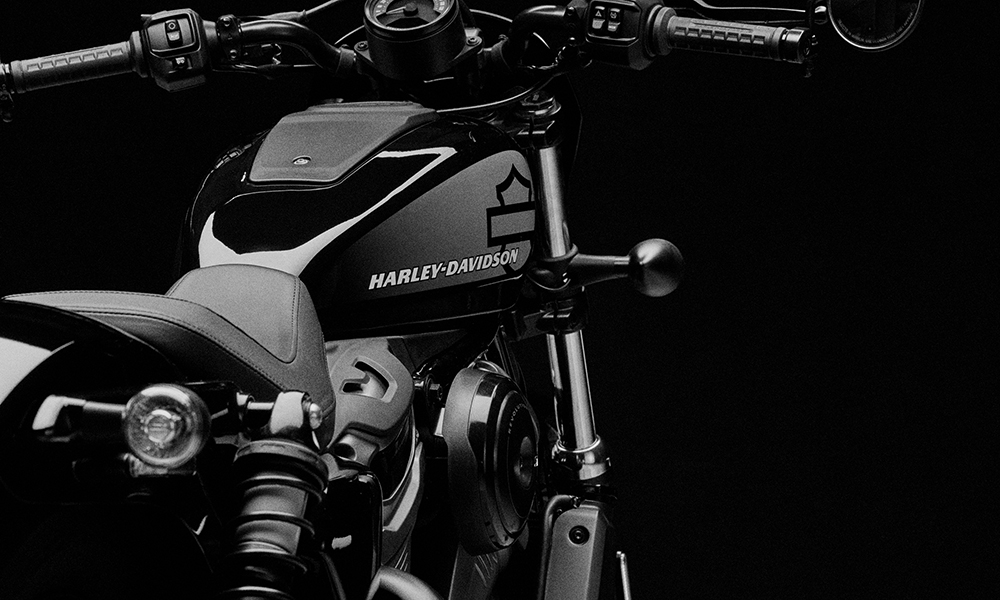 The tail section of the structure is made of lightweight aluminum, while the swingarm uses welded rectangular steel tubing. The front suspension is a 41mm Showa conventional fork, while the rear uses dual outboard emulsion-technology shock absorbers with coil springs and preload adjustment.
Rider Safety Enhancements include ABS; traction control with Road, Rain and Sport modes; and a Drag-Torque Slip Control System that reduces excessive rear-wheel slip under hard deceleration. The bike is fitted with a round, four-inch-diameter analog speedometer with an inset multifunction LCD display. All-LED lighting and Harley-Davidson's excellent Daymaker LED headlamp technology ensure powerful visibility.
Pricing and availability have not been announced for the Philippines, but paint color options include Vivid Black, Gunship Gray, and Redline Red.