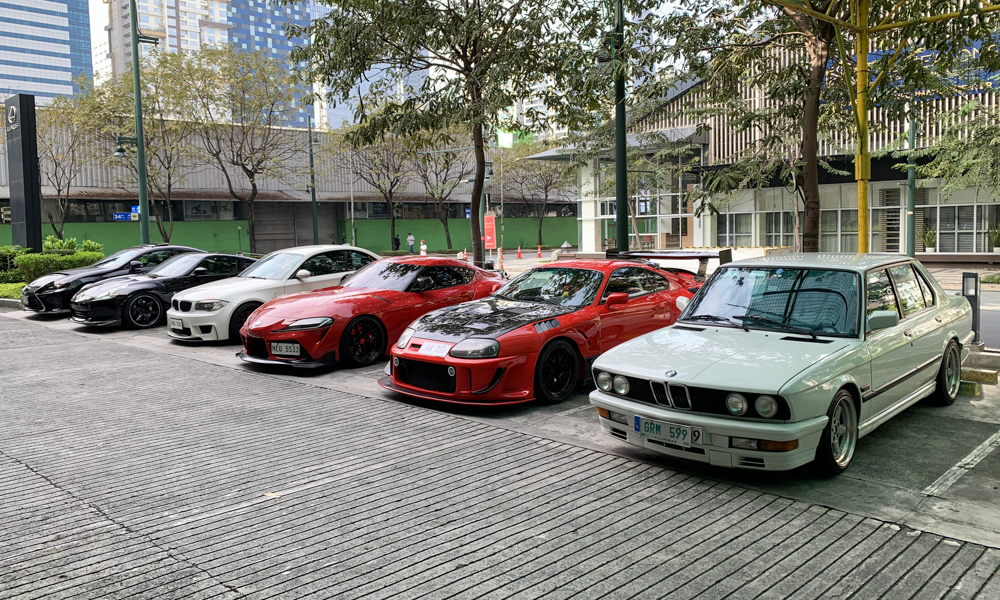 Almost everyone wants to belong to a group in one way or another. The fellowship, the camaraderie and the networking are invaluable, allowing us to share our passion with like-minded people. The problem for me was that I never quite found one that I was comfortable with—or felt I really belonged to. So, what did I do? I simply formed my own.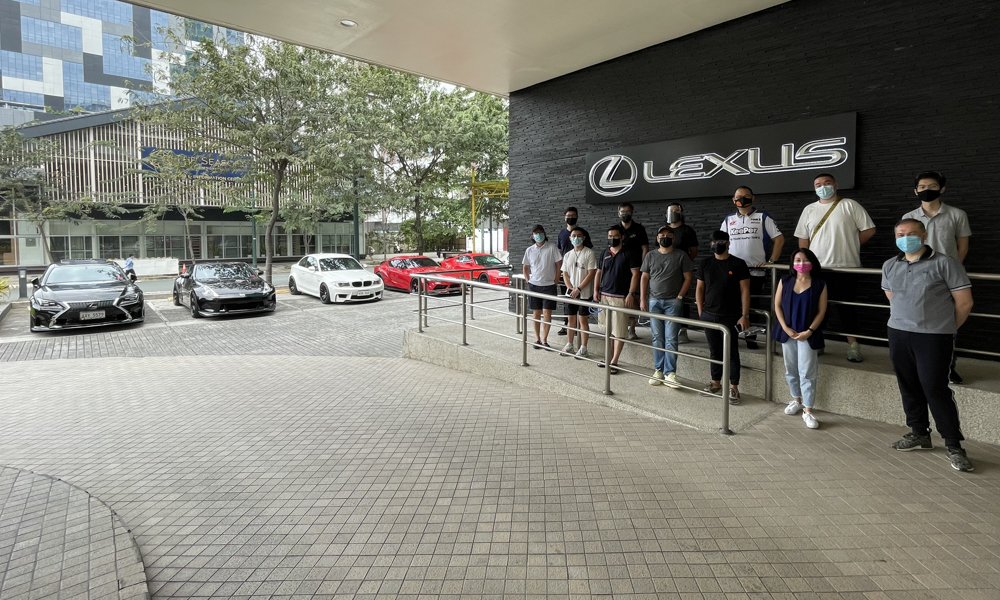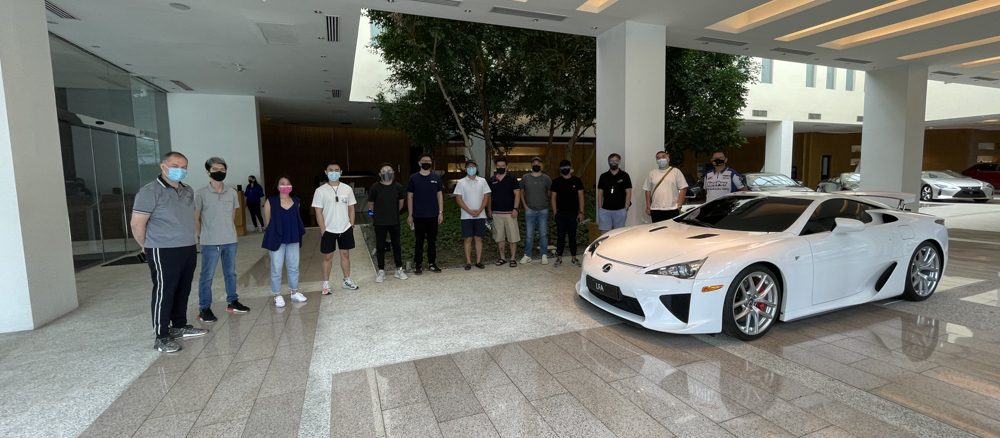 Of course, rear-wheel-drive cars are the main requirement. Our vehicles aren't exactly exotics, but neither are they garden-variety sedans. Most of us own a selection of Japanese coupes with a few European rides thrown in just to keep things interesting. We've got A80 and A90 Toyota Supras, a Nissan 370Z, a Lexus RC350, a few Nissan S14 Silvias, a BMW M2 and an M5, an FD3S Mazda RX-7 and a Toyota 86—all in various states of tune.
We keep our group small in order to limit social gatherings and help minimize the risk of contracting COVID-19. Since we're also a bit older than the usual JDM enthusiasts, we meet early and keep it short, and we don't see each other as often because we all have responsibilities at home on Sundays. Truly a very unique profile of car enthusiasts.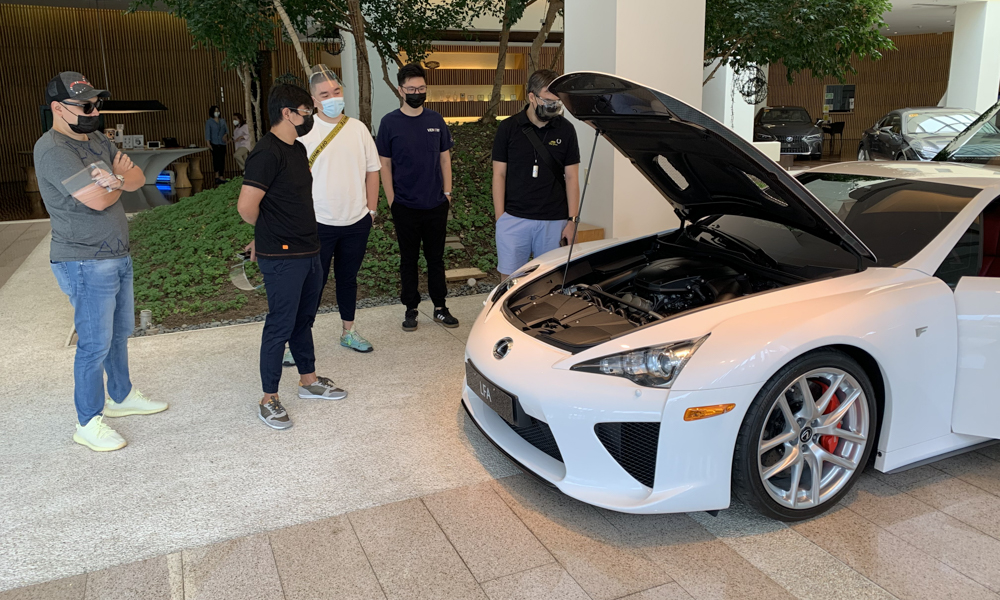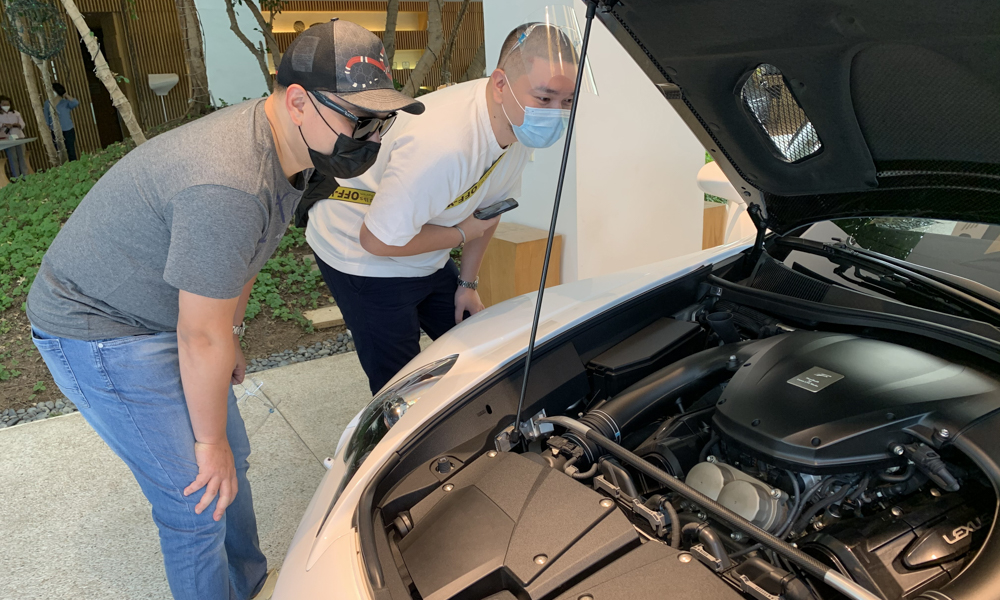 A few weeks ago, someone posted photos of an LFA on social media and then a friend was planning to acquire a low-mileage GS430, so the talk of our motley crew was all Lexus. I thought to myself: Why not schedule a meet at the Lexus dealership in Bonifacio Global City to view the latest RWD cars from the brand—and, ultimately, to check out the LFA and hear its glorious naturally aspirated V10, while enjoying the peace, the comfort and the safety inside a semi-controlled environment. Of course, that also meant savoring the best in Filipino-Japanese hospitality from Lexus Manila.
I made a few calls to friends at Lexus, and the schedule was set for a semi-exclusive breakfast meet and viewing session for our group of 12 people. The automaker was kind enough to reserve its customer parking area for us. Upon arrival, we were served warm drinks and sandwiches, and we made new friends. We oohed and aahed at the LC500, the IS300h and the glorious LFA with its eargasmic V10.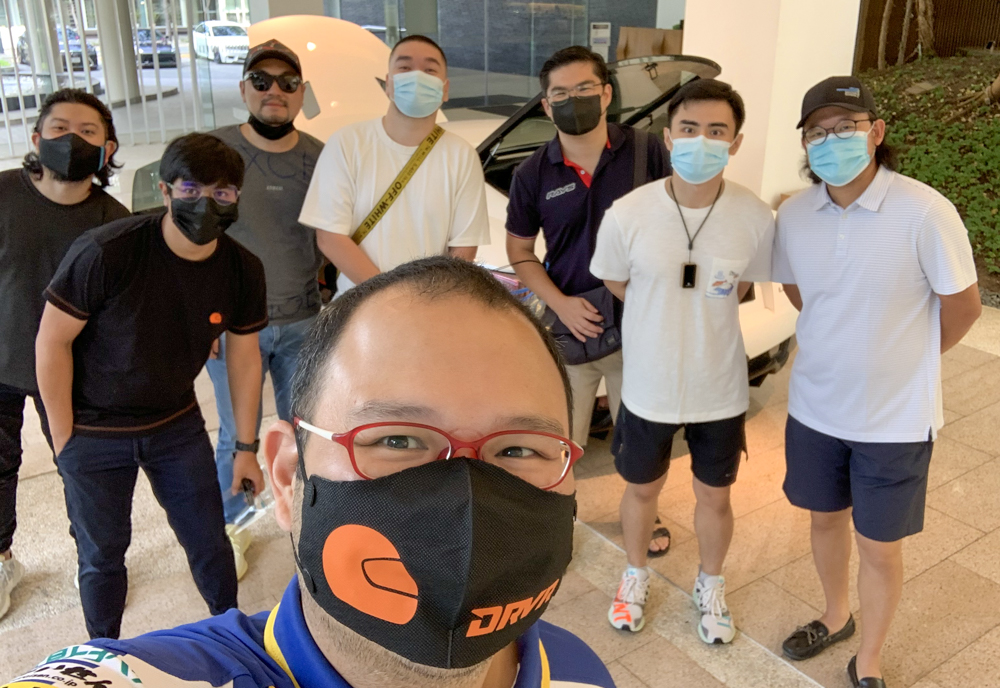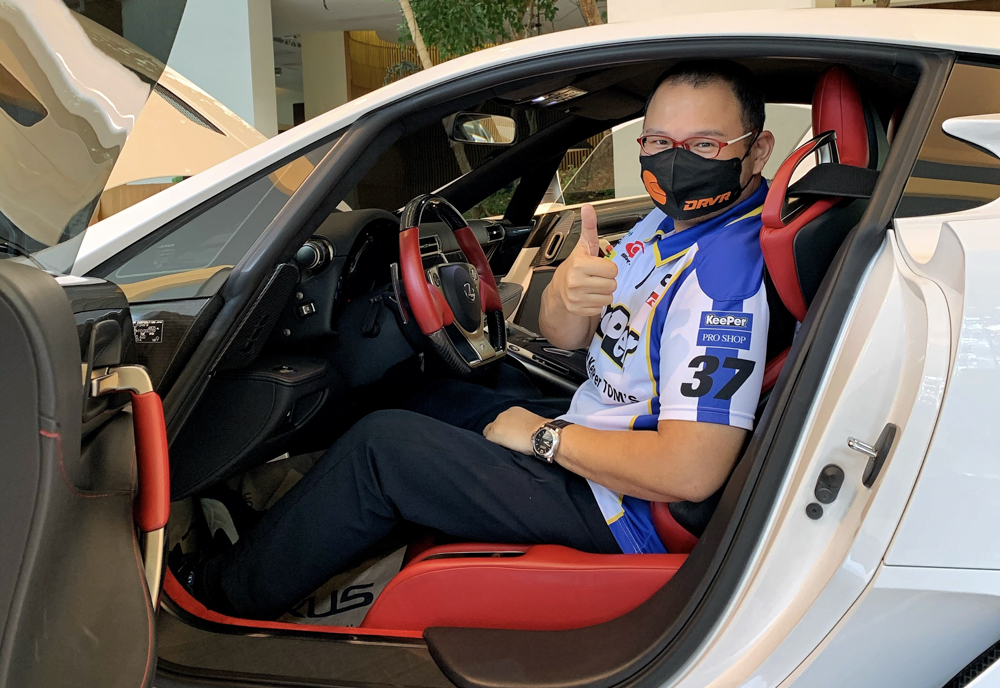 It was an epic morning for everyone as we all tried on the supercar for size, revved its engine, and recorded the proceedings for our viewing pleasure. It was truly a unique experience we will all never forget, and we all express our most sincere gratitude to Lexus Manila for accommodating our intimate group. Hopefully, someday, the LFA can join us elsewhere—outside of the dealership and on the streets of Metro Manila.
I wonder where we'll schedule our next meetup?