This month's hottest motoring topic in the Philippines is undoubtedly the hit-and-run incident in Mandaluyong City on June 5, involving a security guard (who was doing double duty as a traffic marshal) being run over by a Toyota RAV4 driven by a private motorist identified as Jose Antonio Sanvicente.
As you know, the suspect surfaced after several days and went straight to…er, a press conference. Like he was the star of the movie. Anyway, people are now wondering what kind of justice we have in this country when someone who is wanted for "frustrated murder" can dictate the terms of the investigation. Unfair, screams everyone. Read the sentiments on social media and you can feel the palpable chasm between the poor and the rich.
One of the things that we've stumbled upon is this poem written by Arjanmar H. Rebeta, who introduces himself on his Facebook profile as a gaming video creator. This was written on June 15: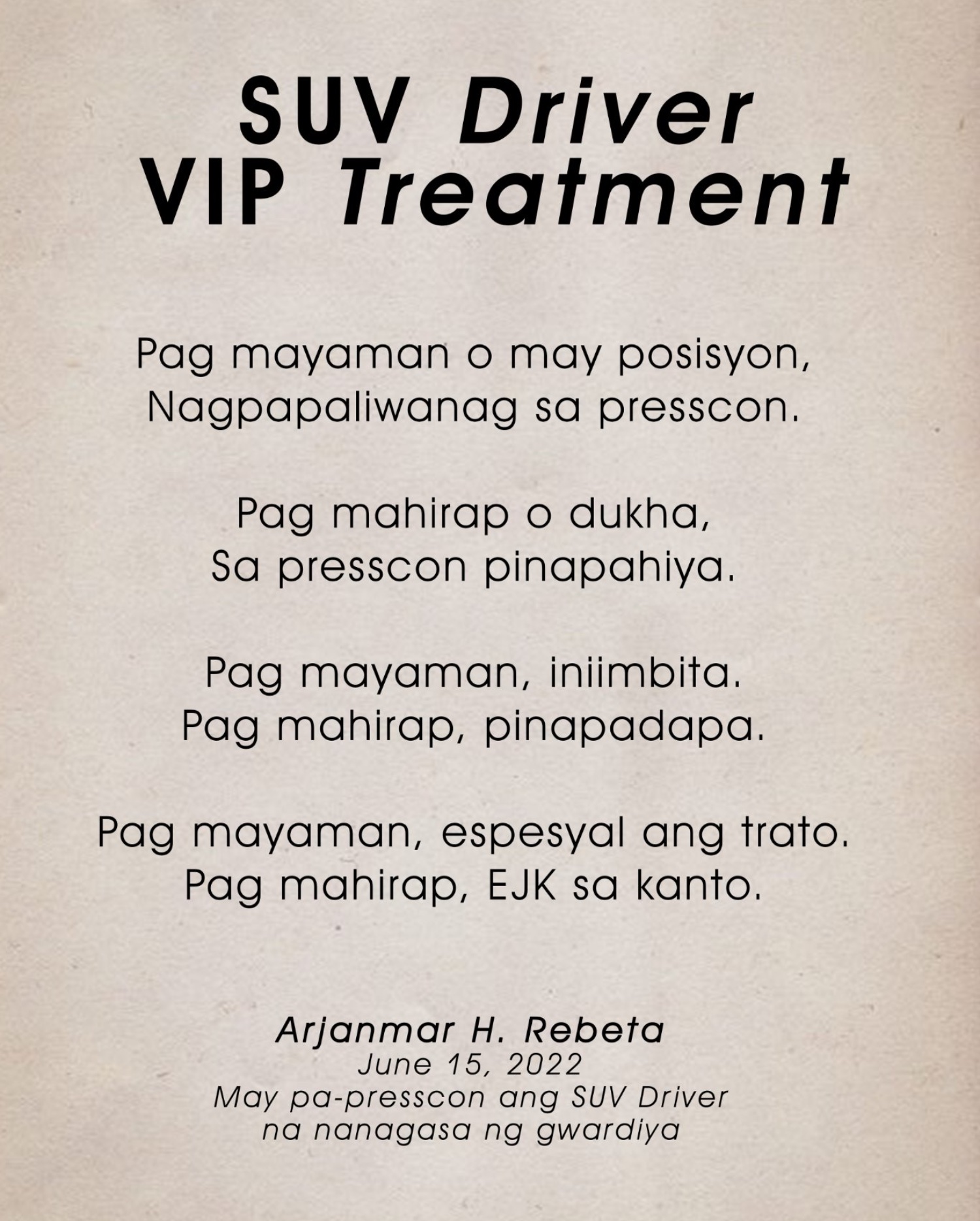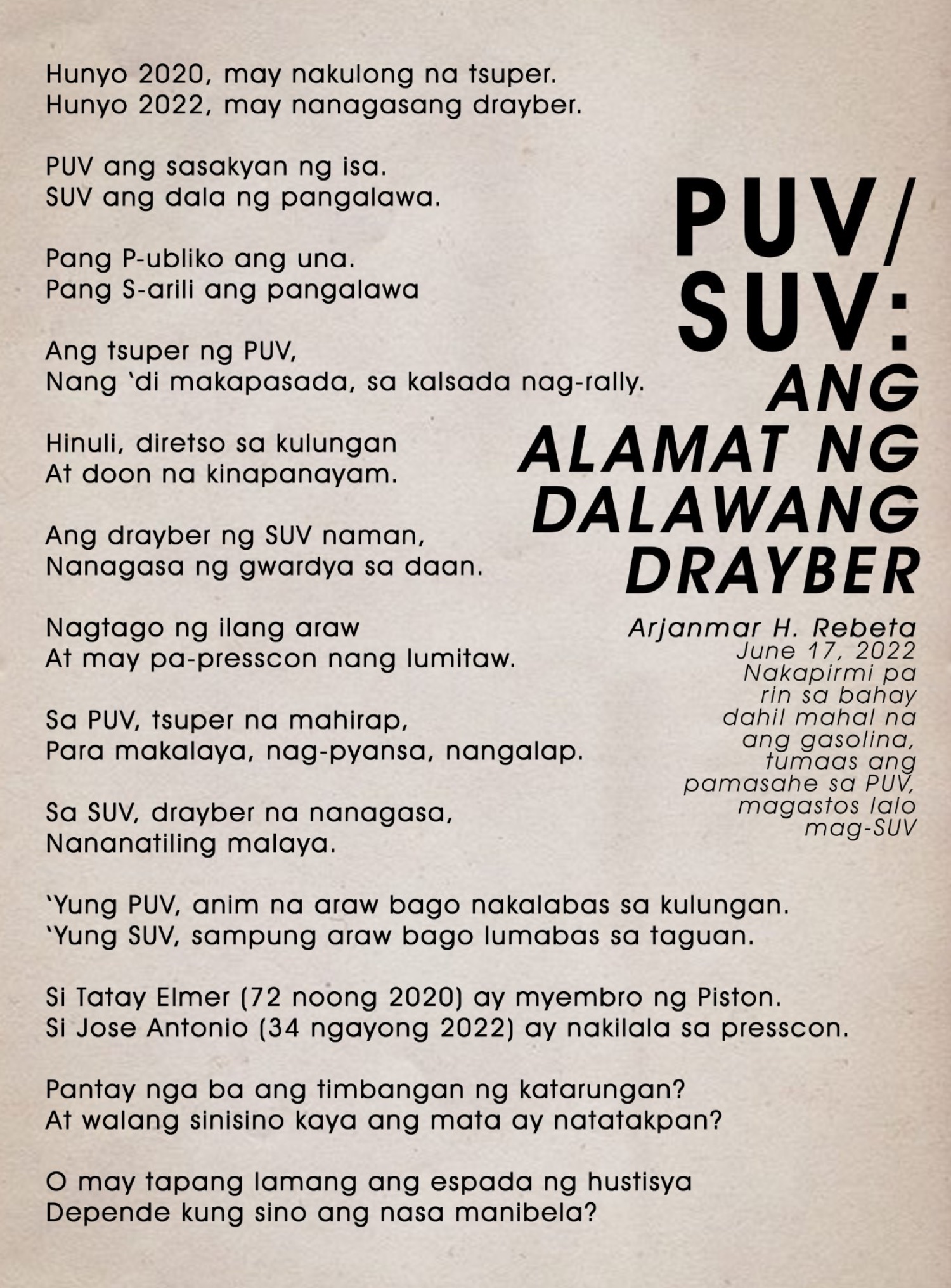 Both works of rhyme focus on our society's double standards. They basically say that, in this country, you need to be an SUV-driving individual who has the means to buy off the authorities handling your case.
So…are you the PUV driver or the SUV driver?