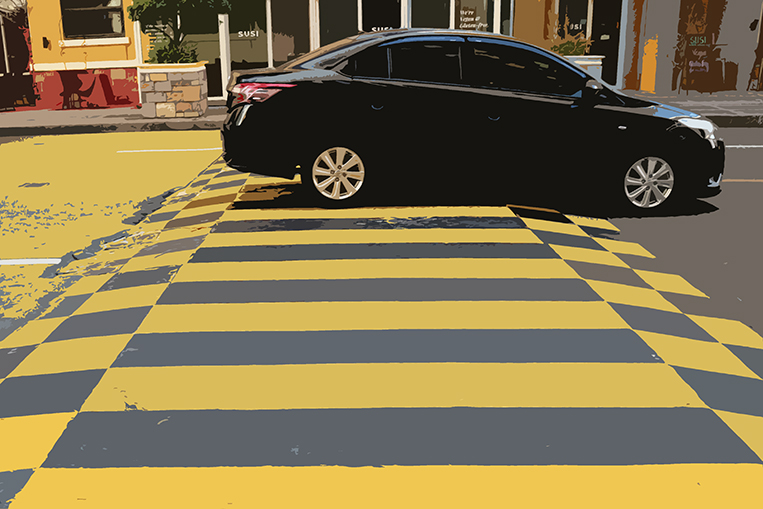 If you've been to Burgos Circle in Bonifacio Global City on an early Sunday morning, you're familiar with the free car show that passersby are treated to, courtesy of sports car owners who gather in the area to have breakfast. We have our temporary office here so we're quite acquainted with the scene. It's a visual feast, to be honest. Whether you're a car person or just a casual observer, you have to admit that the regular assembly of expensive automobiles has contributed significantly to the upscale vibe of the neighborhood.
Some people may see things differently as the authorities in BGC previously tried to charge supercar owners exorbitant fees for the right to park their coupes and roadsters around Burgos Circle and along Forbes Town Road on Sundays. We're not sure if there were many takers, but we heard the policy was met by furious opposition among car enthusiasts.
Now, we don't know if this is related, but we've noticed of late the construction of huge speed bumps—by huge, we mean wide and tall—around the area. We especially sensed this the other night when we were traversing 2nd Avenue near Burgos Circle: Our small hatchback seemed to labor a little bit harder over a hump. We had tried to ignore those ridiculously wide speed bumps on Forbes Town Road thinking they were for pedestrian safety, but our short drive last Thursday night made us specifically conscious of the road impediment.
As it turned out, sports car owners felt the same way, and their brewing frustration was already spilling onto social media, prompting Megaworld Corporation, the developer behind Forbes Town Center, to issue a statement to VISOR:
Megaworld has nothing to do with the installation of the humps near Forbes Town and Uptown. These humps at and around Burgos Circle are under the jurisdiction of the Bonifacio Estate Services Corporation and the Bonifacio Global City Estate Association. This issue has already been raised by our residents, office tenants and customers. We hope that their side would also be heard and that this issue would be resolved soon for the benefit of everyone.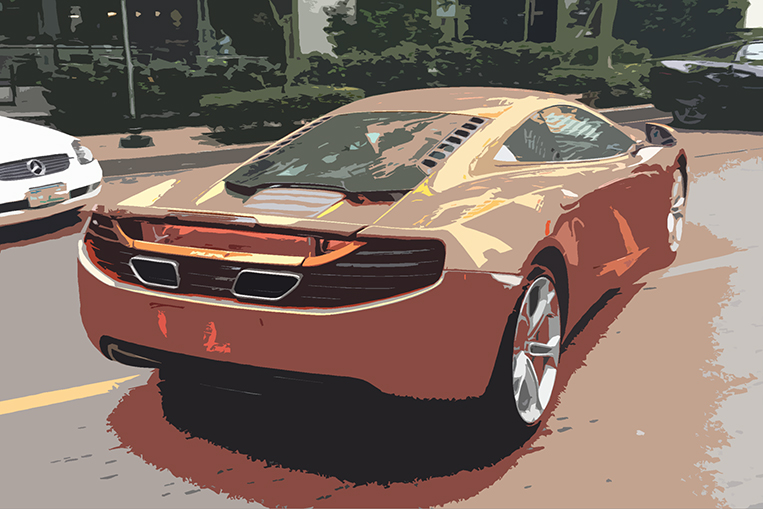 Are these humongous humps BGC's way of discouraging the congregation of sports cars around Burgos Circle and nearby areas?
Sean Luarca, Fort Bonifacio Development Corporation's marketing and community relations manager, told VISOR: "No, they're not. We like having that [automotive] community around. The speed bumps are really just for our pedestrian priority program."
In fact, Luarca added, there will be a press roundtable to discuss the program on February 21st.
We're fans of BGC zoning and planning. We really are. The world-class district is the best showcase in Metro Manila of what we can accomplish in terms of traffic management if policies are carefully studied and rules are strictly enforced. However, FBDC might want to reconsider the use of outsize speed bumps in controlling motor vehicle movement. Even SUV and pickup drivers are no longer amused. They might as well put up a sign that says: "Sports cars are not welcome here."
We hope we can revert back to modestly sized humps. After all, the residents that FBDC's pedestrian priority program aims to protect have cars they need to drive themselves. And yes, some of them own sports cars, too.