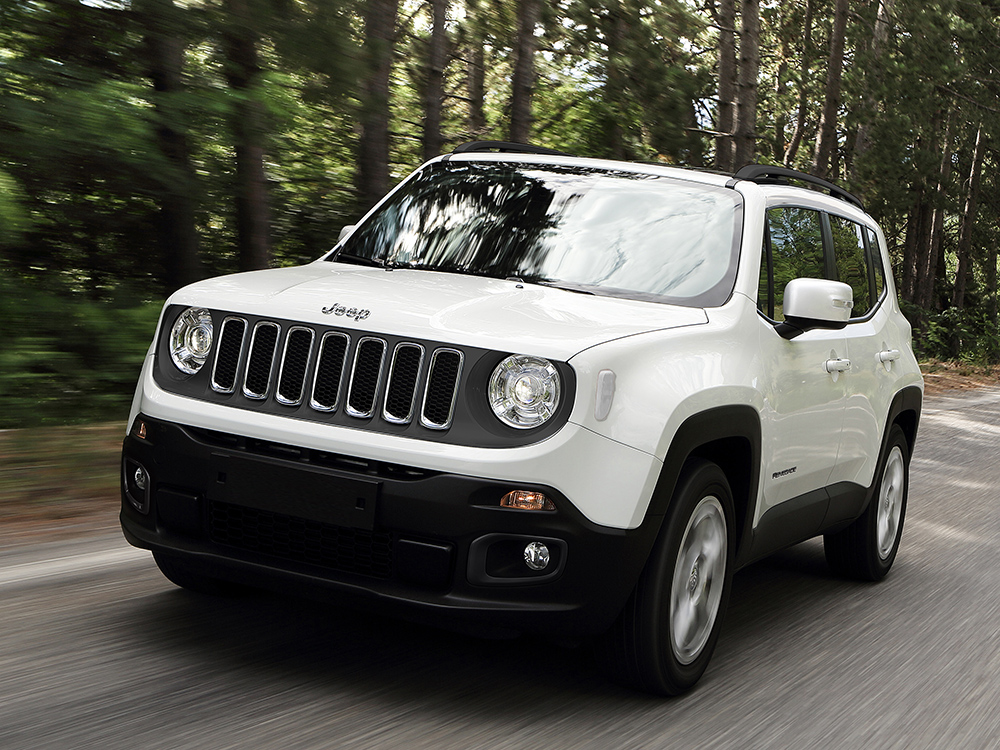 These days, there is a strong interest in crossover SUVs. Pretty much every single automaker right now has a least one high-riding family hauler in its product lineup. However, the sea of soft-roaders is flooded with models that have sleek profiles and curvaceous designs. Thankfully, American vehicle brand Jeep wants to buck that trend, and it's going to do so with the Renegade.
The Renegade's boxy styling makes it unique among its crossover peers. With its largely upright profile, this Jeep definitely pays homage to its maker's roots as the transport choice of the US Army. The Renegade, of course, has the iconic seven-slot radiator grille flanked by round headlights, a Jeep trademark. At the rear, the square taillight assemblies have smart-looking X-shaped insets for the turn signals. Finishing off the youthful sport-ute appearance are 17-inch alloy wheels paired with meaty tires. Overall, this is one versatile runabout that will surely turn heads for all the right reasons.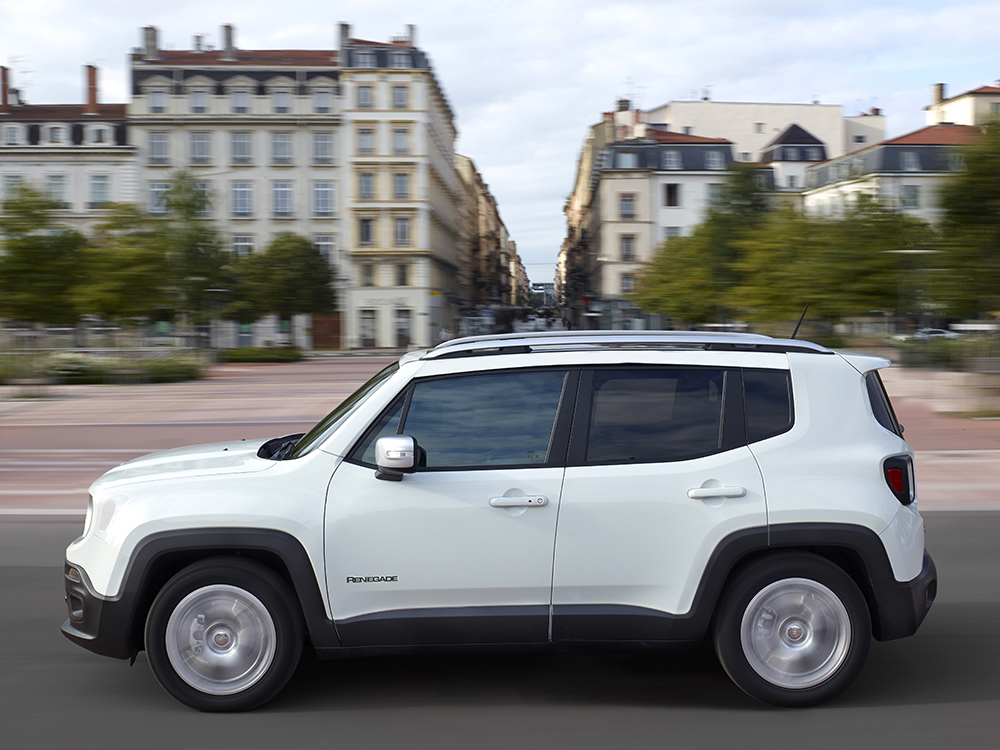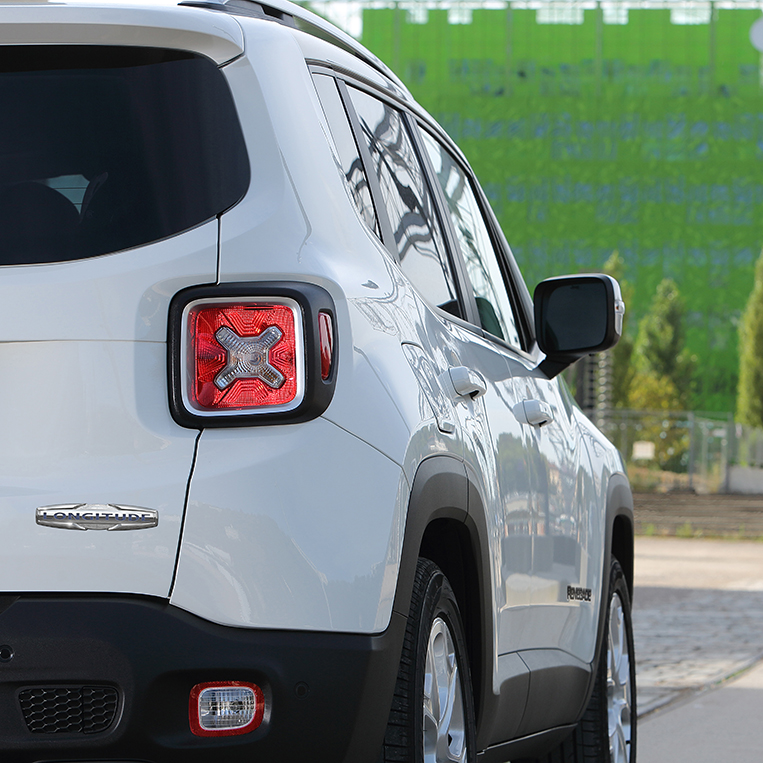 This subcompact Jeep may only have a 1.4-liter gasoline engine, but don't be fooled by its small displacement. This is one little motor that could. Fitted with a turbocharger, this thing packs quite a punch with 147hp at 5,500rpm—easily matching bigger naturally aspirated engines. Transferring all that performance to the road is a seven-speed dual-clutch gearbox. Not only does it keep the powerplant within striking distance of its 230Nm maximum torque, this transmission works with a driver-selectable automatic start-stop system to make the Renegade a fuel miser.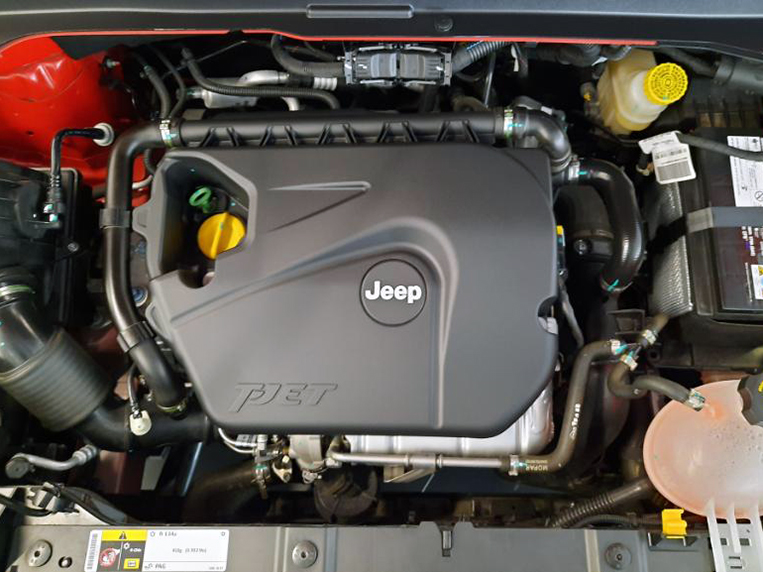 It's amazing how much technology can be crammed into small vehicles these days, and the Renegade is no different. The two available variants—the Longitude and the Limited—come standard with a seven-inch touchscreen powered by the proprietary Uconnect 4 software. This high-tech infotainment system sings through six speakers, and is equipped with Apple CarPlay, Baidu CarLife and voice-command functions.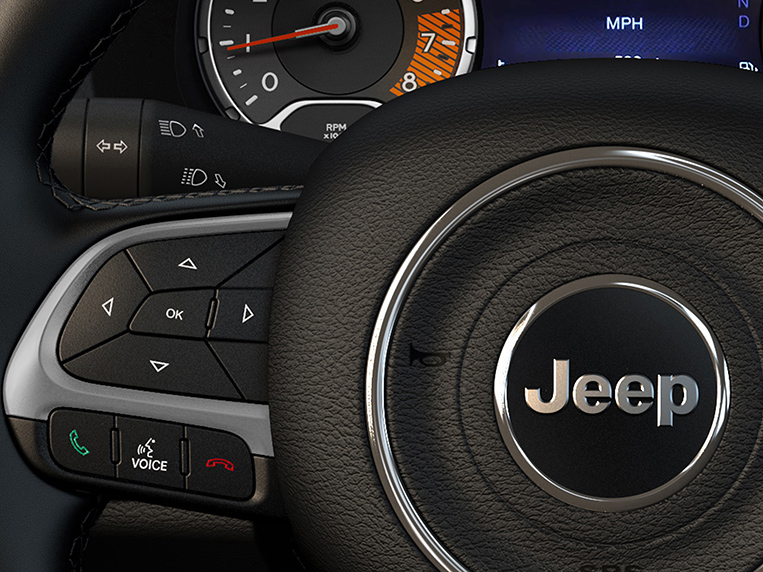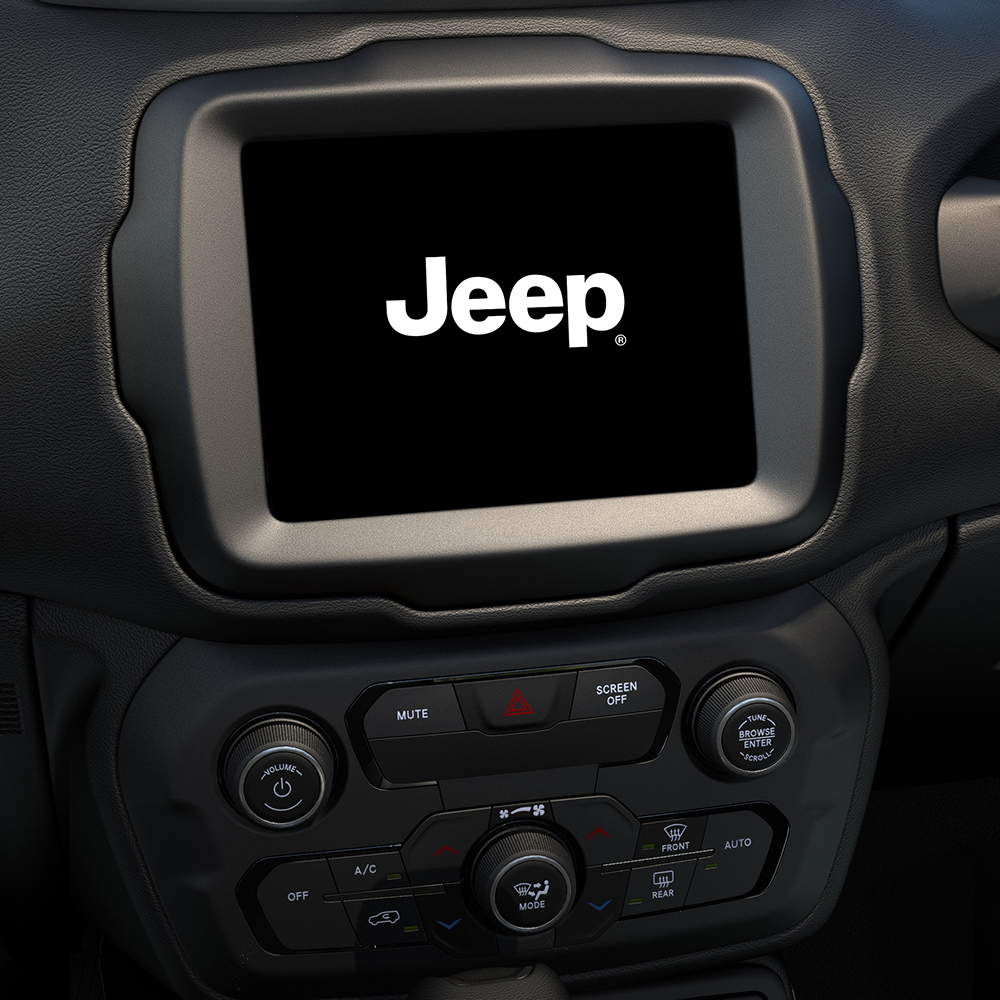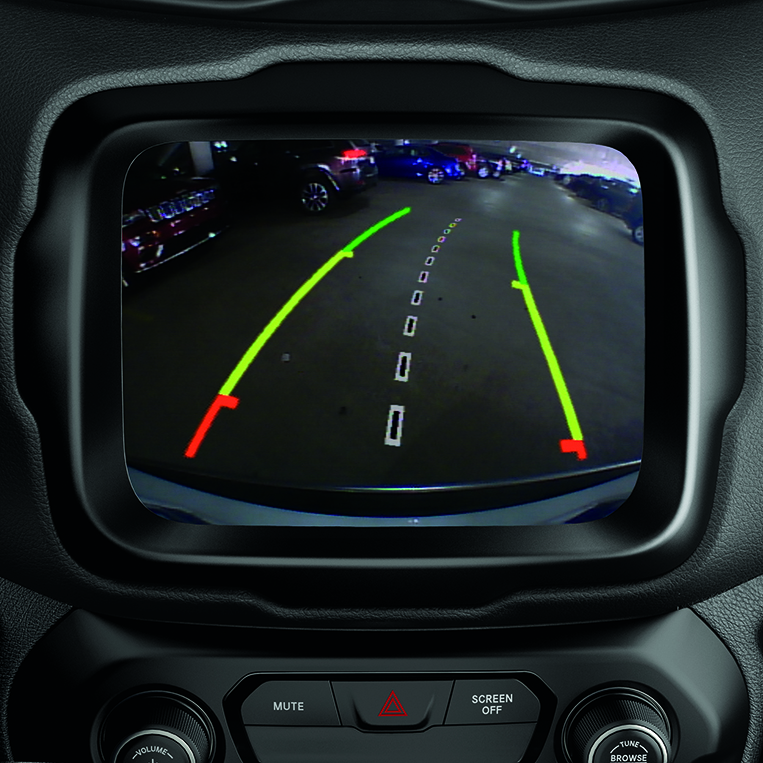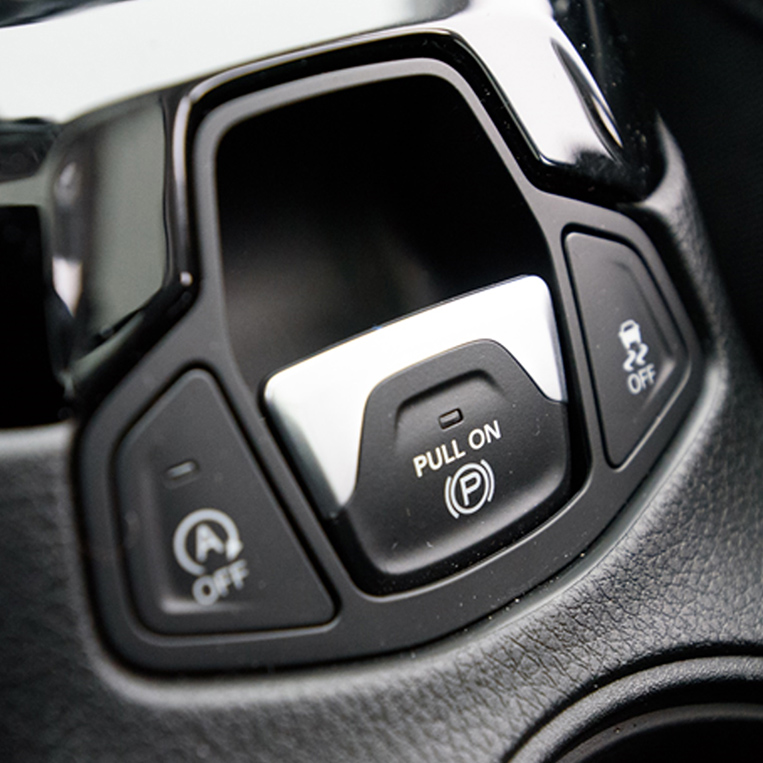 The Renegade's fun and sporty demeanor is a perfect match for winding country roads. Should your desire to get close to nature arise, the panoramic sunroof transforms the experience into something similar to that in a convertible with none of the drawbacks—all the wind in your hair without the bugs in your teeth.
The head-turning crossover can and will also be a safe refuge in the unlikely event of an accident. Its suite of driver aids includes an electronic parking brake, rear parking camera and sensors, antilock disc brakes on all four wheels, traction control, and electronic stability program. It also comes with front, side and curtain airbags for good measure.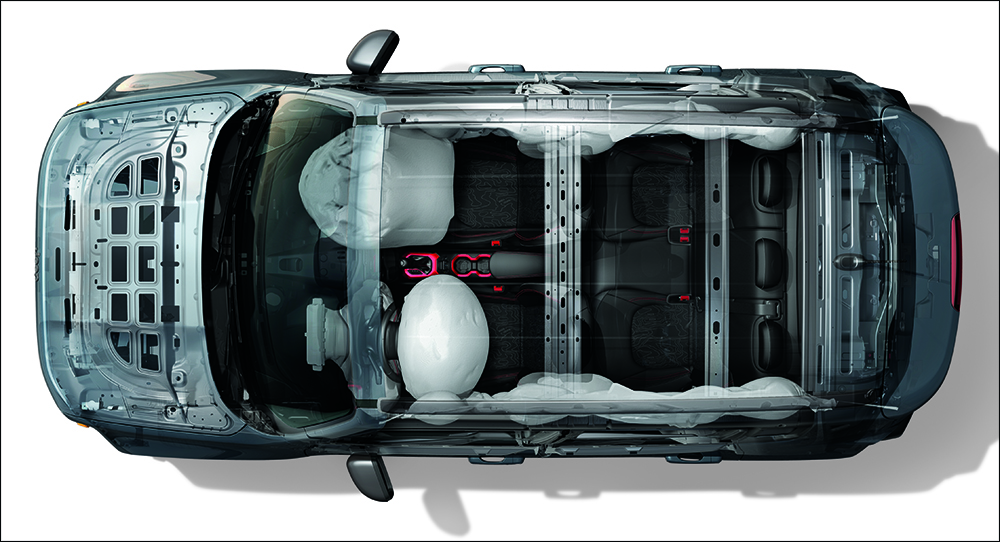 One of the merits of a boxy design is that interior space is maximized. This is certainly true with the Renegade as the square-shaped cabin combined with a large tailgate makes it easy to fill the cargo area to capacity. Heading out to the beach to frolic in the sand? Pop open the tailgate and simply throw in everything from beach balls to coolers (or even the family dog).
The car's 60:40 split-folding rear seats almost turn it into a compact panel van, ideal for moving large and bulky freight. Camping out overnight shouldn't be a problem as the Renegade has more than enough room for tents, sleeping bags and other gear.
One of the merits of a boxy design is that interior space is maximized: The square-shaped cabin combined with a large tailgate makes it easy to fill the cargo area to capacity
Another advantage of the right-angled contour is that the glass area is expansive. Aside from being able to let as much natural light into the cabin as possible, novice drivers will also appreciate the big windows especially at night or in adverse weather conditions. Excellent for that relaxed drive through the countryside, away from the bustle of city traffic.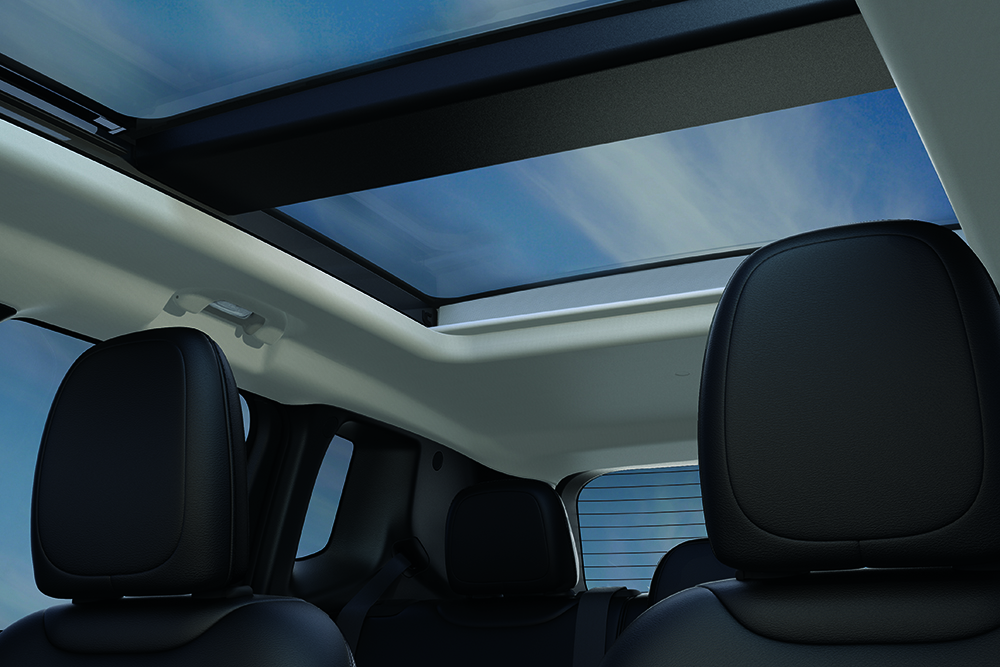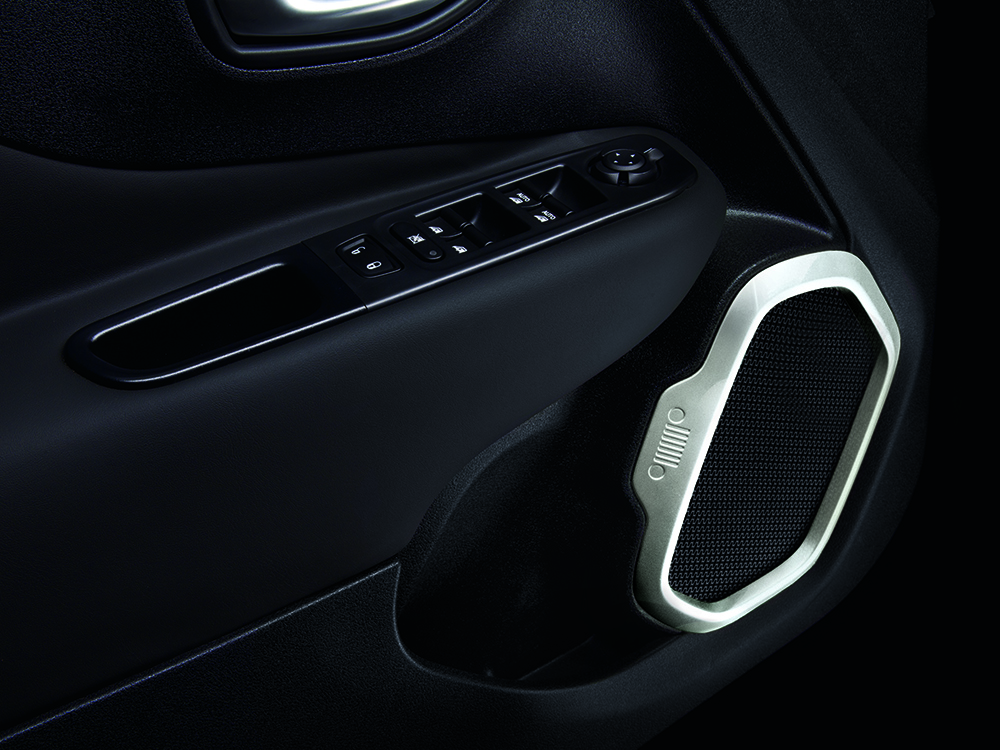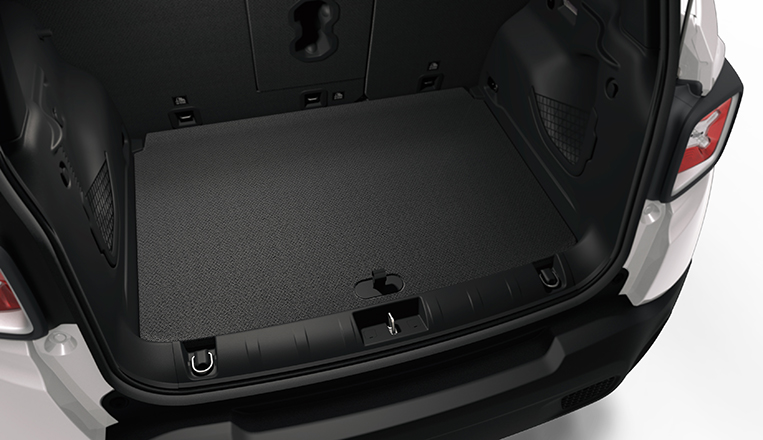 The Longitude variant retails for P1,640,000. The upmarket Limited version, with its chrome accents and premium leather upholstery, is yours for P1,790,000. Either way, the Jeep Renegade is an exceptionally good deal for those who truly want to stand out from the usual crossover crowd.
As a way of thanking our country's modern-day heroes, medical frontliners and essential-services providers can avail of a generous discount until August 31, 2020. Promo prices are P1,490,000 for the Renegade Longitude, P1,640,000 for the Renegade Limited, and P1,690,000 for the Compass. For more details, you may visit your nearest Jeep dealership.
This branded article was produced in partnership with Auto Nation Group.