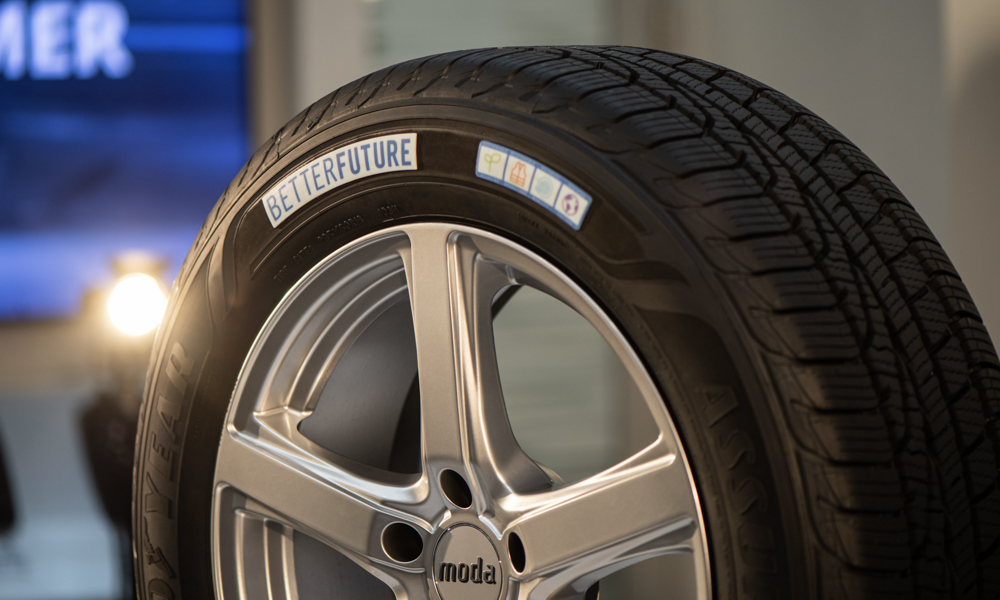 The role of tires in our vehicles is already pretty obvious. However, their production and disposal have negative environmental impacts. That's why tire companies are thinking of ways to lessen their carbon footprint. Leading manufacturer Goodyear has recently developed a new method of making tires, one that it says will make Mother Nature smile.
The company has just released a concept tire that will be made with 70% environment-friendly materials. The prototype consists of 13 ingredients, some of them not the ones you'd expect to find in automotive rubber.
First is the use of new carbon blacks. This is responsible for reinforcing the tire, making it last longer. Unlike older formulations, the new compound will use methane, carbon dioxide, and plant-based oil sourced from waste feedstock.
Next is the utilization of soybean oil in the rubber compound. Not only does this help the tires withstand changing temperatures, but the material also reduces the company's dependency to petroleum-based products. While mainly used for food and animal feeds, there is still a huge surplus of soybean oil which can be allocated for industrial applications.
Then, silica in the concept tire will come from rice husk ash, a byproduct of rice processing that is usually put into landfills. Finally, the polyester in the tire cords will be sourced from recycled plastic bottles and similar waste.
This is just one of Goodyear's many initiatives to achieve its goal of using only sustainable materials by 2030. With the threat of climate change getting increasingly prevalent, here's to hoping that these new tires will hit production soon.