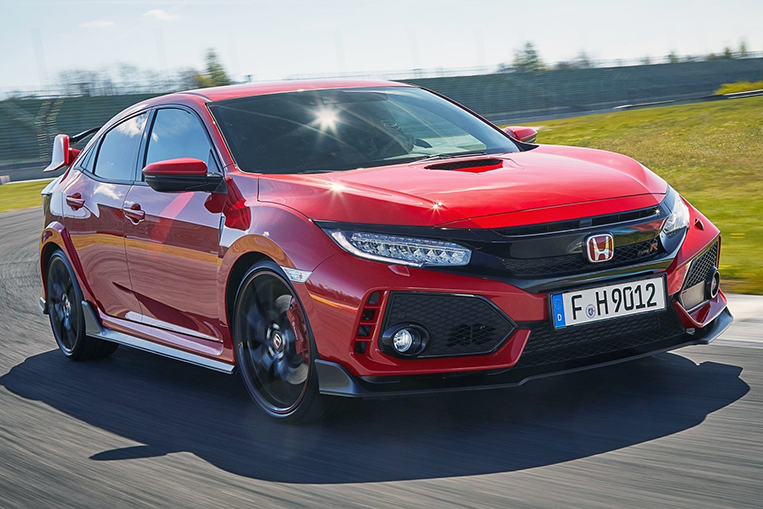 We're sure you don't need reminding that it's February 14 tomorrow—otherwise known as Valentine's Day or Kris Aquino's birthday. So we can all expect to "see red" as people do their best to express their love for their partners.
Now, if you happen to also drive a red car, things are even lovelier for you. Tomorrow—from 12:01am to 11:59pm—a handful of Total fuel stations will fill up your vehicle at P14 less per liter. You read that right: P14 off per liter and not just per full tank. The participating stations are:
Total Newport
Total SLEX
Total NAIA
Total Greenhills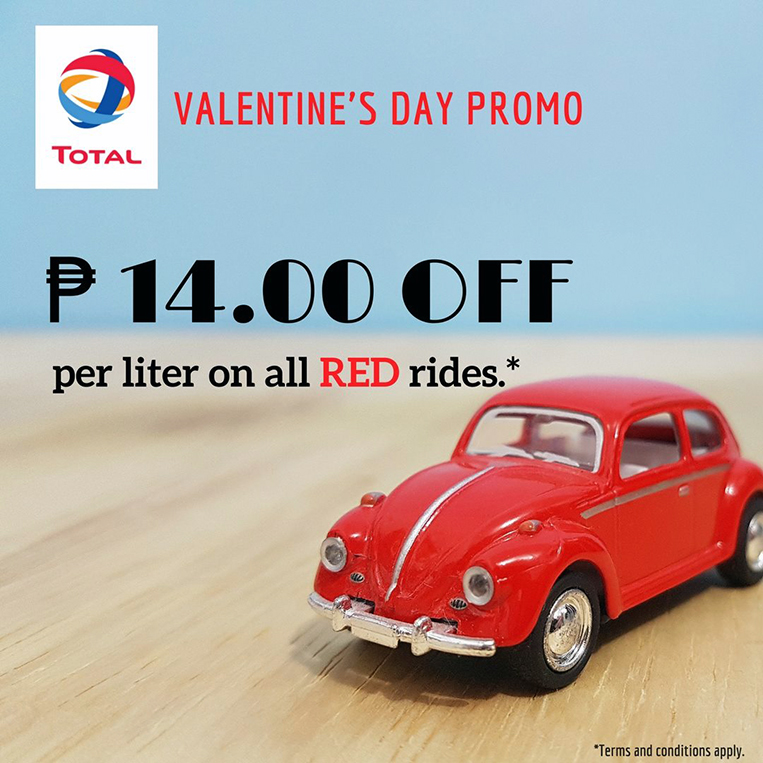 We personally called Total Philippines to confirm whether the promo is legit. We're happy to confirm that it is. The promo is open only to cars and not motorcycles. Also, you don't need to purchase a minimum amount of fuel to avail of the discount. Which means you could buy just a liter and you'd get your P14 rebate.
The promo applies to the following Total fuel products (with updated prices):
Diesel – P44.30/L
Excellium Diesel – P46.35/L
Premier – P55.37/L
Excellium Gasoline – P56.58/L
Do the math. If your car's tank measures 40L, you'll save P560. Not bad. The question now is whether the participating Total stations can handle all the red vehicles coming their way.
Meanwhile, if you're filling up at a Total station not included in the above list, you might still feel the love from the petroleum company. If you visit Total Alabang, Total West Service Road, Total Las Piñas and Total Sucat on Valentine's Day, you get one free rose from the Bonjour store. Perfect if you're running late for your date and you weren't able to get your wife/girlfriend anything (just hope she won't read this article).
If you don't have a red car, be a friend and tell anyone you know who drives one. Spread the love, as they say.