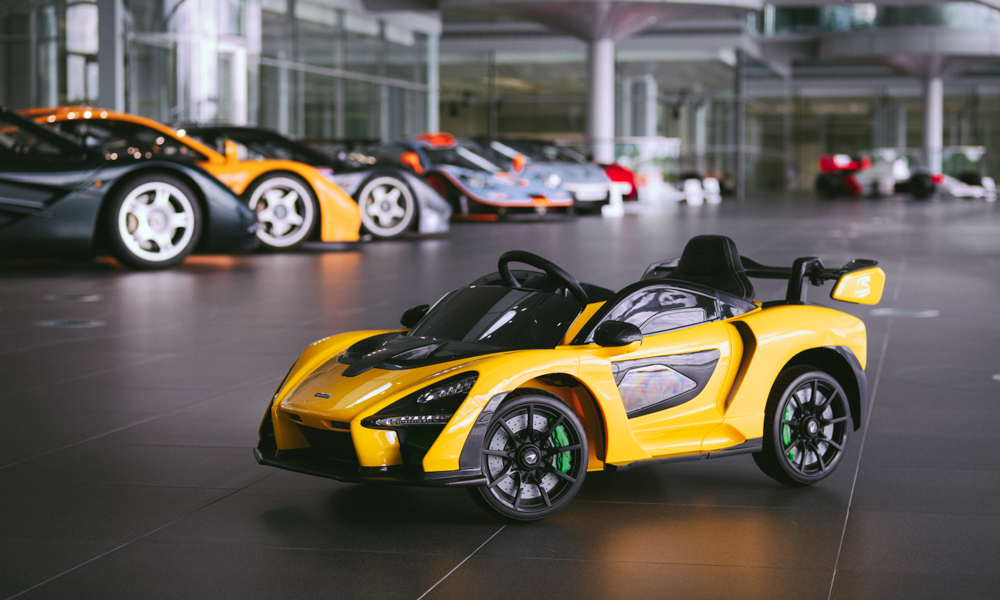 Christmas is fast-approaching and boutique supercar maker McLaren has just unveiled a new model that even mere mortals can finally afford. Unfortunately, the car is not meant for adults, even if Lando Norris looked like he had a good time trying it out for the press pictures. The vehicle in question is the first-ever McLaren Senna "Ride-On" electric toy car, the third in the firm's range of kid-friendly models next to the P1 and the 720S. Just as you'd expect, the British company has put quite a bit of effort into the battery-powered runabout to make it the best-looking vehicle on the playground.
For starters, this electric Senna is available in several liveries that all use authentic McLaren colors: black, white, Mira orange, Vega blue, and Memphis red. While all these striking hues are available at select toy stores, there is one that can only be purchased from McLaren dealerships. Kids who play extra nice can get a toy Senna painted in green and yellow – a tribute to the racing colors fielded by three-time Formula 1 world champion Ayrton Senna. This should be a pretty good ploy to get dad and his little future customer through the door. Start them young as they say.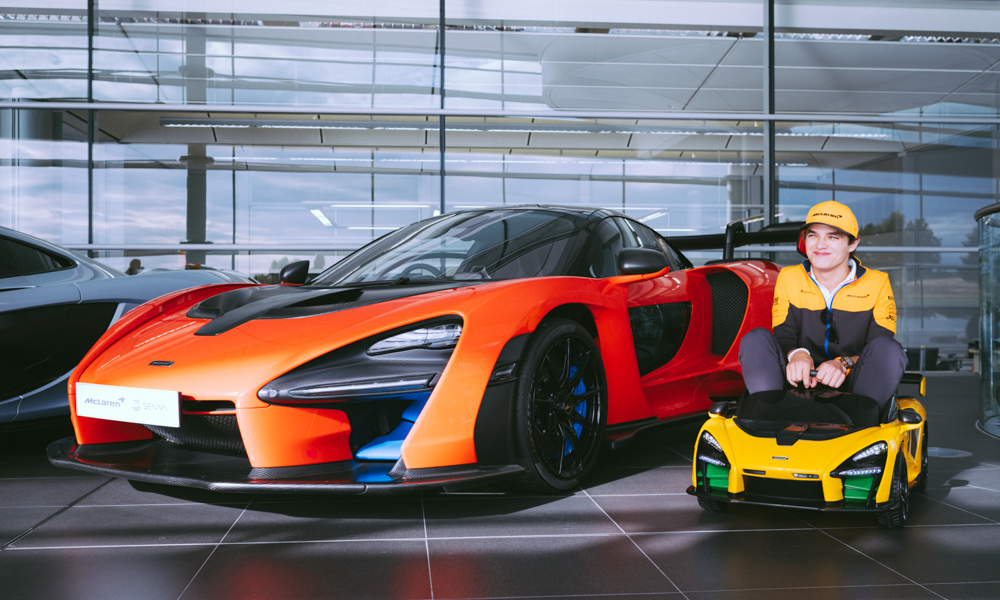 Aimed at kids from three to six years old, the little Senna also features working dihedral doors, a start button that will play recorded engine sounds from the real car, working brakes and brake lights and, as a kicker, a proper infotainment system so junior can listen to his favorite tunes while cruising around the neighborhood. The price for so much child-sized cool? £375 in the UK market, which translates to around P24,000 and makes this the most affordable Senna ever. We might just get one ourselves to drive around the office in!