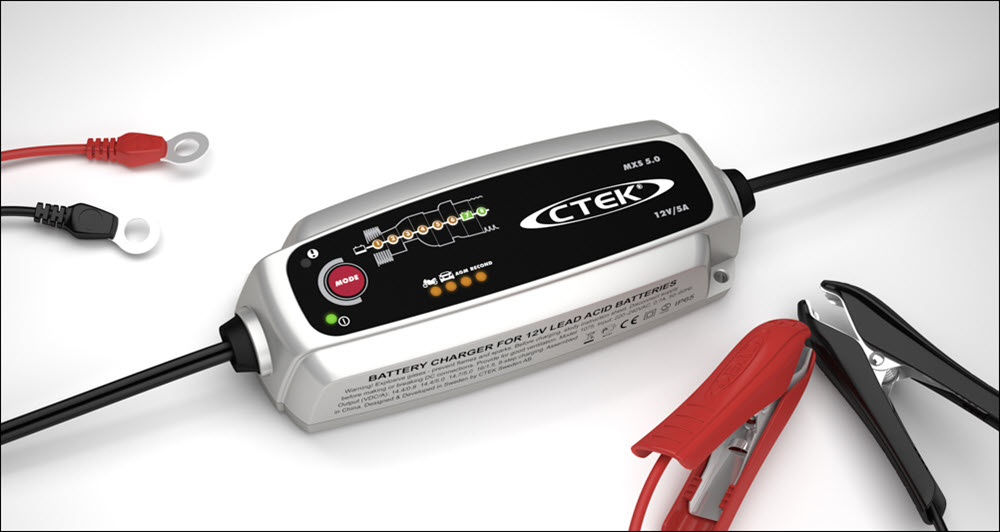 During this pandemic, going out—even if we're technically allowed to—is something that we want to avoid. With the Delta variant wreaking havoc on our healthcare system, it's better to stay home and be safe than sorry. But with our vehicles stuck in the garage, it's their batteries that take a hit.
You see, batteries that aren't used will deteriorate over time. They will lose the ability to hold power faster than those that see regular usage. Sadly, even five minutes of idling won't be enough to recover the charge spent when cranking the engine. Thankfully, Swedish charger specialist CTEK has the right tools to keep your car battery's health in check.
For example, there's the MXS 5.0 charger that seems to sell like hotcakes. It has an eight-step charging and reconditioning feature. That's perfect to keep the battery in tip-top shape. You can be assured that your battery is optimally topped up and can even prolong its service life. This means lower maintenance costs and less environmental waste.
CTEK is committed to sustainable motoring. After the acquisition of Chargestorm AB, a company that makes charging solutions for electric vehicles, it will soon have products that should make EV ownership more desirable for consumers around the world.
Interested? You can buy CTEK products from its official Shopee and Lazada stores. If you have questions, you may course them through the company's social media channels (Facebook, Instagram and Twitter).