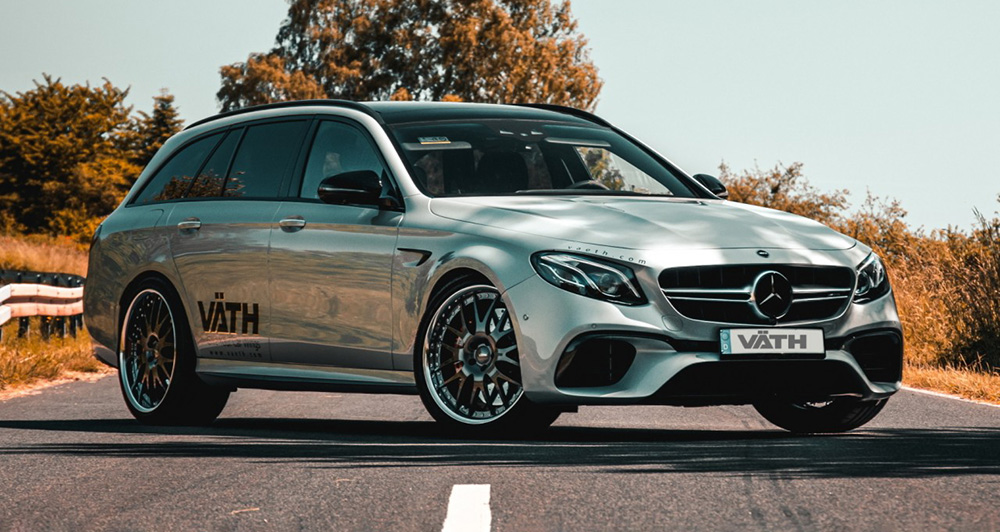 Some people like fast cars that are flashy and make them the center of attention while driving around town. Others prefer to have mountains of power available in a more discreet package, and if you are one of the latter kind of drivers, then German tuner VÄTH has just the thing for you.
The innocent-looking estate you see here packs a planet-moving punch that could make most supercar drivers doubt the meaning of life in a drag race. This is based on the already super powerful E63 S AMG, and VÄTH engineers cranked the power up to 11 but still kept the understated look, making this a candidate for the ultimate modern sleeper.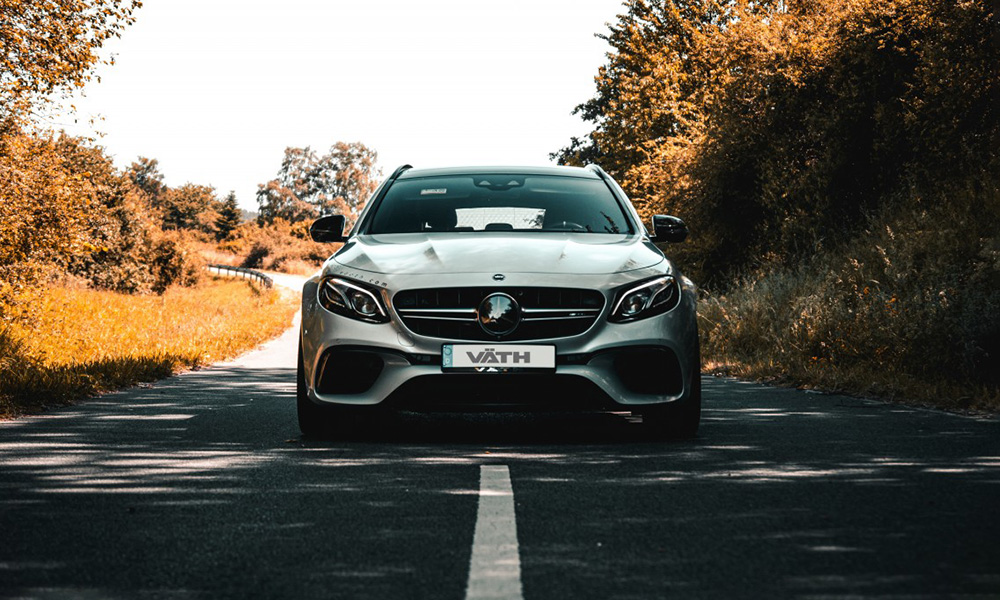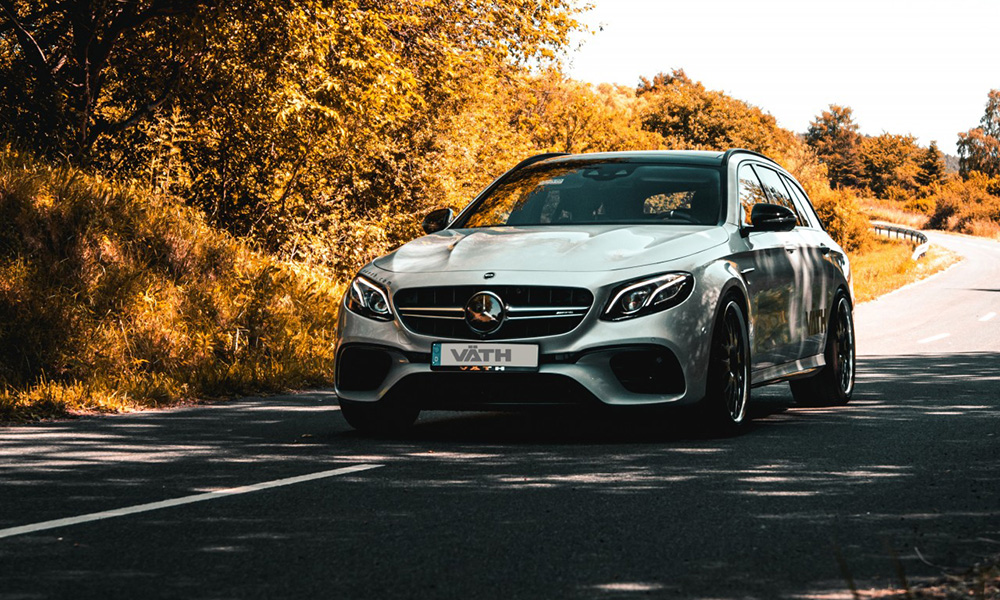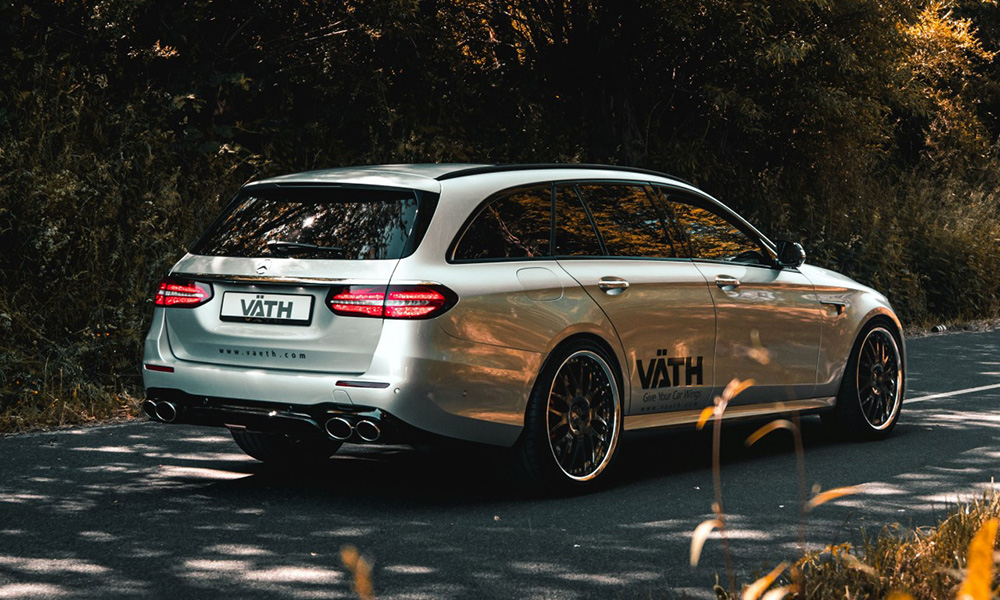 A glance at the spec sheet of a stock Mercedes-AMG E63 S 4Matic+ estate gives the impression that this spacious cargo carrier could be enough for everyday use, albeit just about.
After all, there is 612hp and a maximum of 850Nm on tap, which is transferred from the all-wheel-drive system to the ground so effectively that the power station wagon accelerates from zero to 100km/h in 3.5 seconds, and onto a top speed of 300km/h. For 99% of all speed freaks, that would be sufficient oomph and all the neck-snapping power they'll ever need. The squad at VÄTH Automobiltechnik in Bavaria definitely belongs to the remaining 1%.
The four-liter V8 got pushed closer to its limits with various tuning measures that include new and bigger turbos, larger intercoolers, and a revised intake tract. A new gearbox oil cooler and a custom-made exhaust system have also been fitted to turn this almost unassuming family car into a veritable monster on wheels.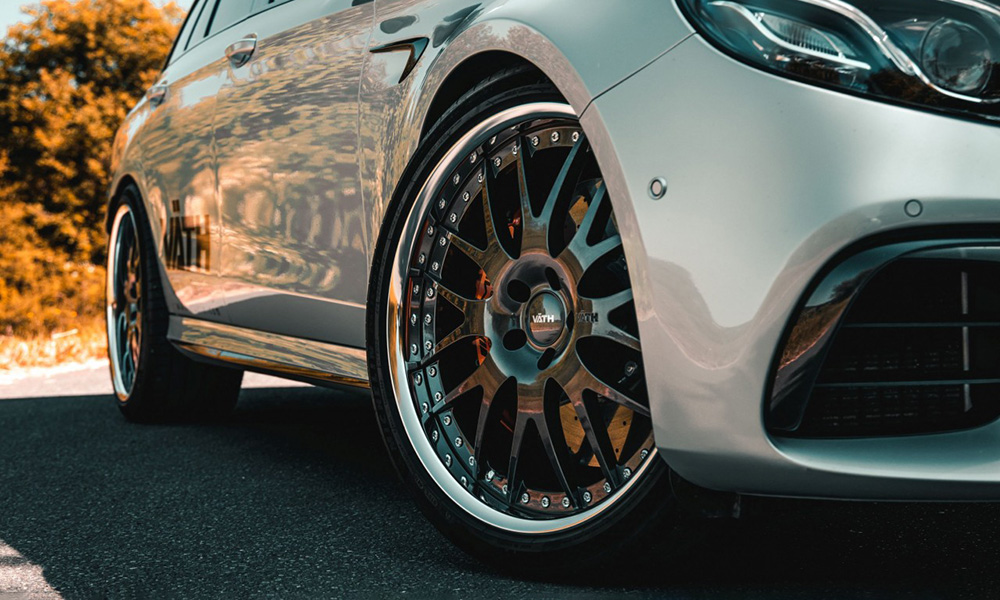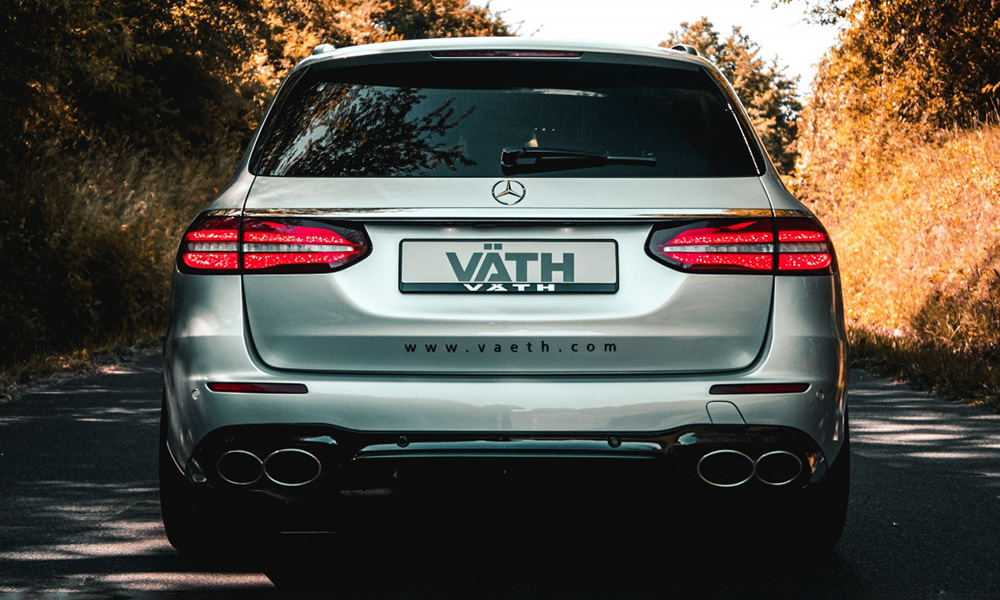 The result of all that effort is a machine churning out 879hp and a maximum torque figure that is electronically limited to 1,100Nm. The top speed also remains capped—but at 345km/h!
According to VÄTH, the standard sprint now takes three seconds, and to ensure that the lateral and longitudinal dynamics can keep up, the Germans installed a new suspension setup that lowers the car by 20mm, and also fitted 21-inch rims wrapped with Michelin tires that are 265mm wide at the front and 295mm at the rear.
With their Y-spoke design, the new alloys exercise restraint, as do the subtle spoiler lips on the front apron and the rear edge of the roof. This mega mover is now available from VÄTH, but there has been no info on the price yet. But then, what price can you put on making supercar drivers cry when you leave them for dust?