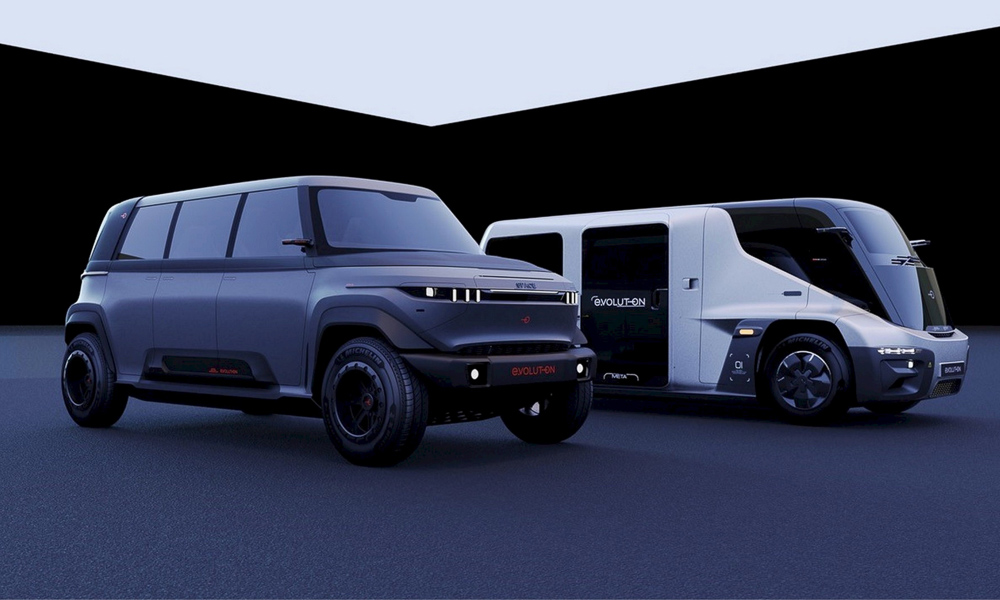 If we asked you what the life cycle of a car is, the answer in very simple terms would very likely be "buy, drive, scrap." Once a vehicle has left the factory, it usually never returns there. But what if the life cycle was "buy, drive, remanufacture, then drive again"?
That's just one of the unusual approaches a German carmaker is planning to bring to market: e.Volution is based in the city of Aachen, and wants to start building and selling what they call the currently most environmentally friendly car from 2025 onward. The firm has two models lined up, and big plans to change the way we think about mobility.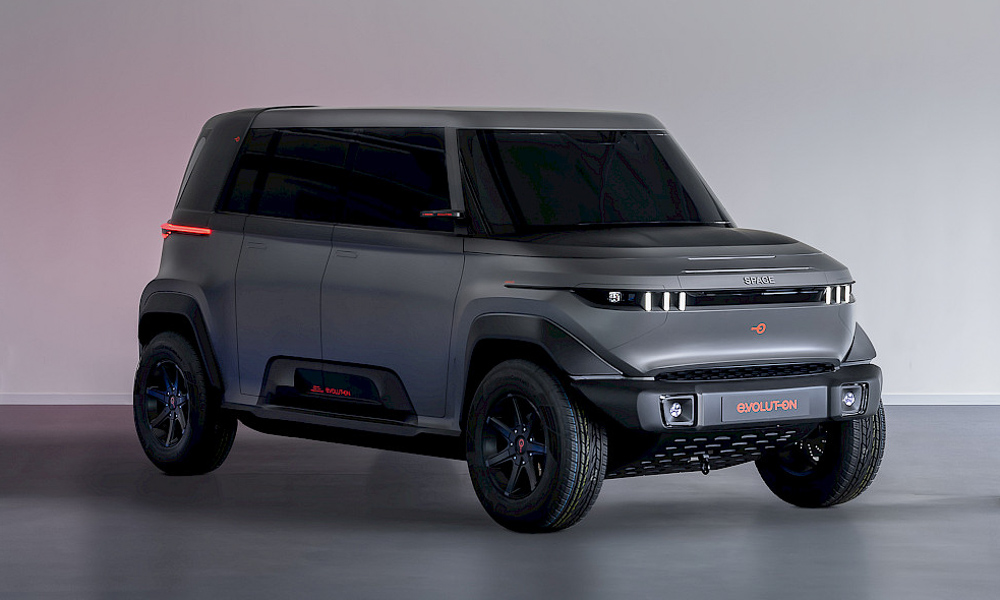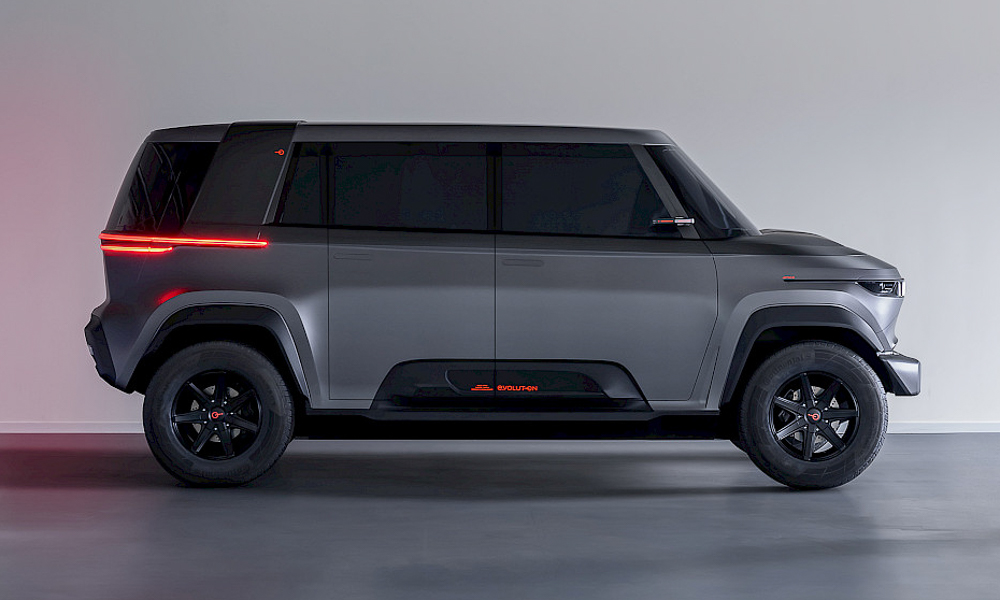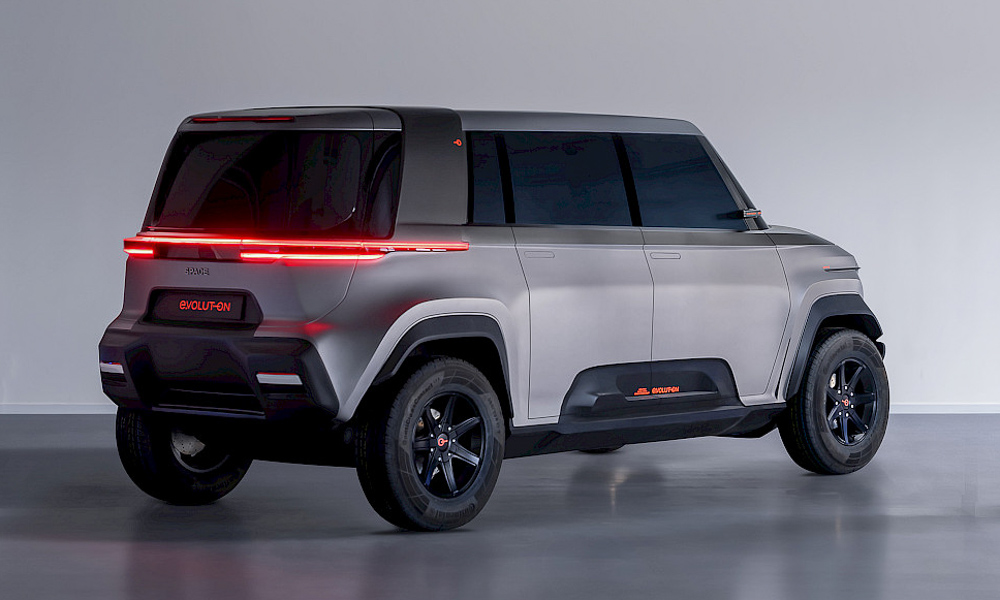 The firm doesn't just want to be yet another EV maker, and instead aims to create a circular economy vehicle that also sports a tiny carbon footprint.
Take the e.Volution Space for example. An SUV crossover-type vehicle that comes in short- or long-wheelbase versions, and promises a range of up to 500km through a mix of electric and hydrogen power sources. A 40kWh to 80kWh lithium-ion battery sends its power to two electrical axles for at least 150km of fully electric 4×4 range.
Once juice gets low, a hydrogen-powered range extender kicks in and adds up to 350km.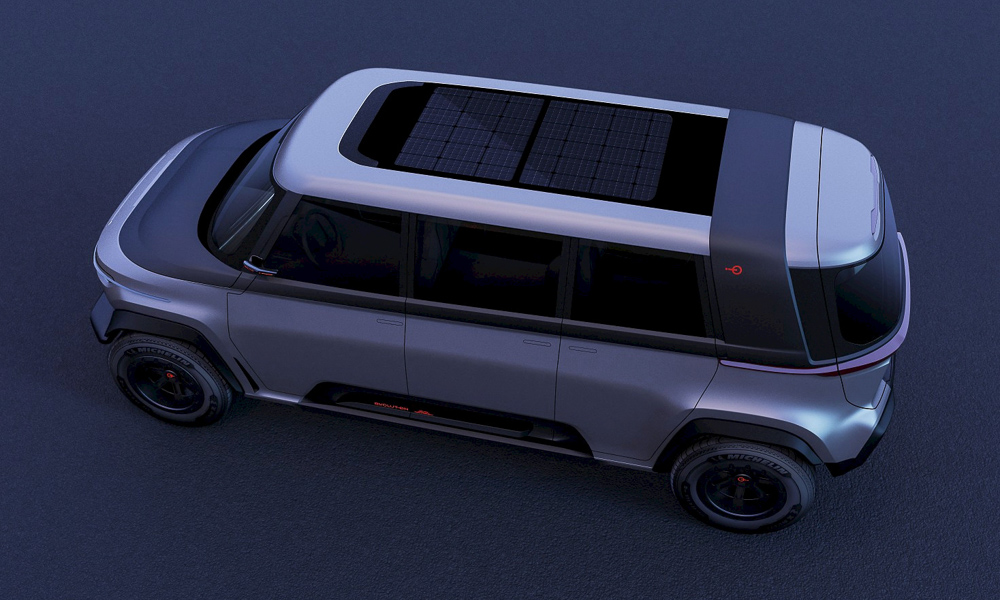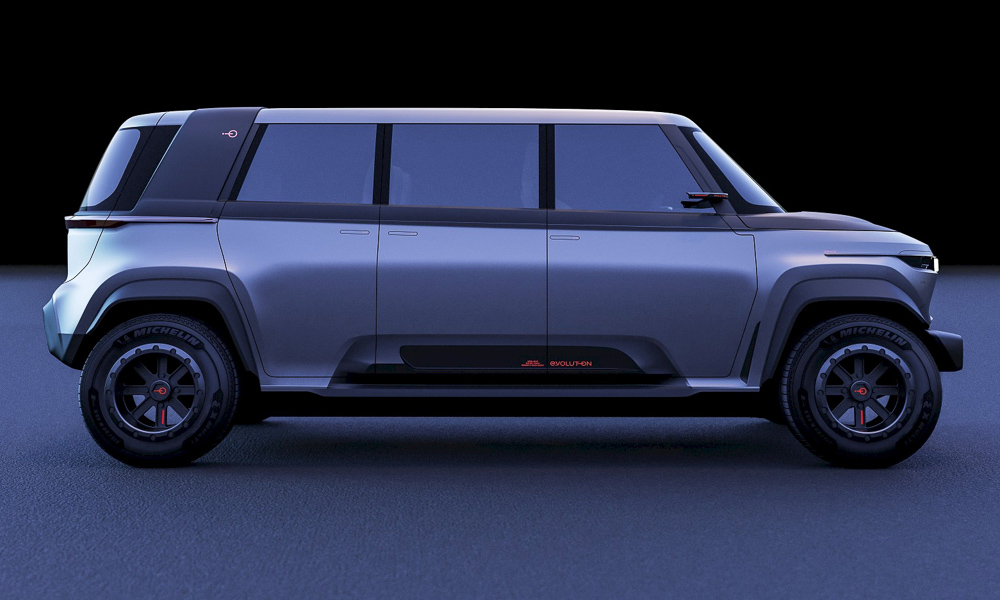 There is no info yet on actual power or performance figures, and all we know is that the car will be limited to a 160km/h top speed. It weighs around 2.8 tons, and the long-wheelbase version can seat up to eight passengers, and has a braked towing capacity of 2.5 tons. What's different from other EVs is what happens when you've had the car for a while.
The company claims that the Space will be upgraded and updated every five years in a remanufacturing process at special reassembly factories. This, according to the claim, will give the car a lifespan that is four times longer than that of a conventional vehicle. As batteries deteriorate over time. The pack can be swapped out at that time as well, and your old batteries will live on for another 20 years as stationary solar power storage where performance demands are lower.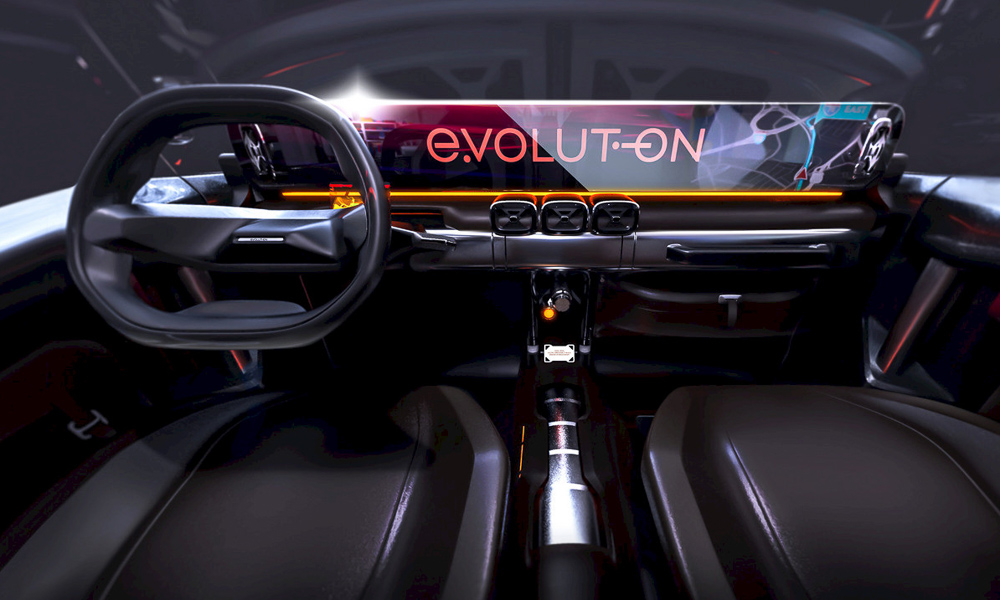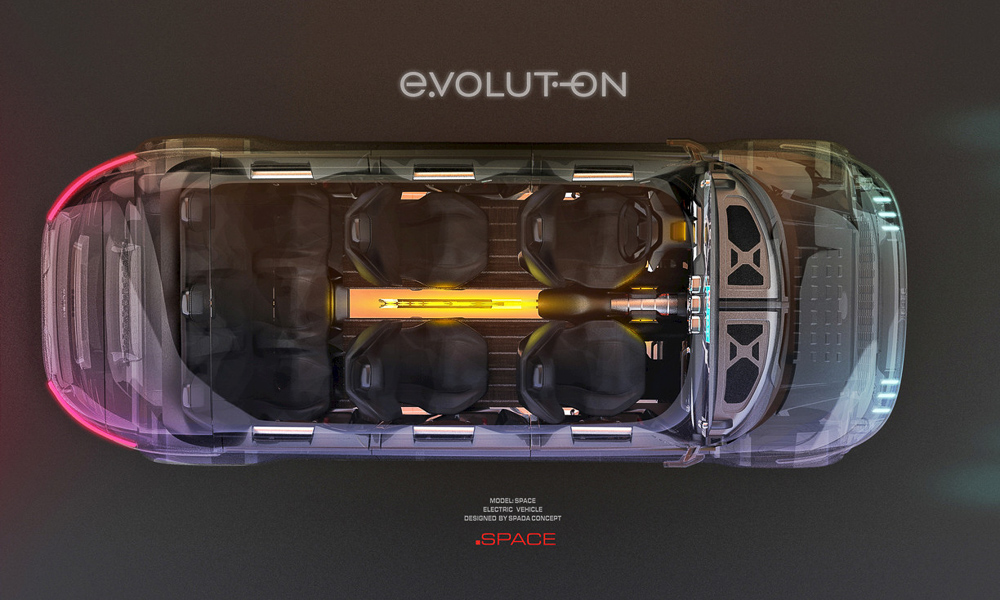 The way you buy this car is also different because you don't really buy it at all, at least not at the beginning. Instead, the firm wants to offer cars on a subscription model.
This full-service subscription is said to cost around €1,000 (P60,000) a month, and includes maintenance, service costs, and spare parts, as well as updates through the reassembly process. That looks like quite a hefty price tag for something you will effectively never own, although an option to buy the car outright is apparently also being planned.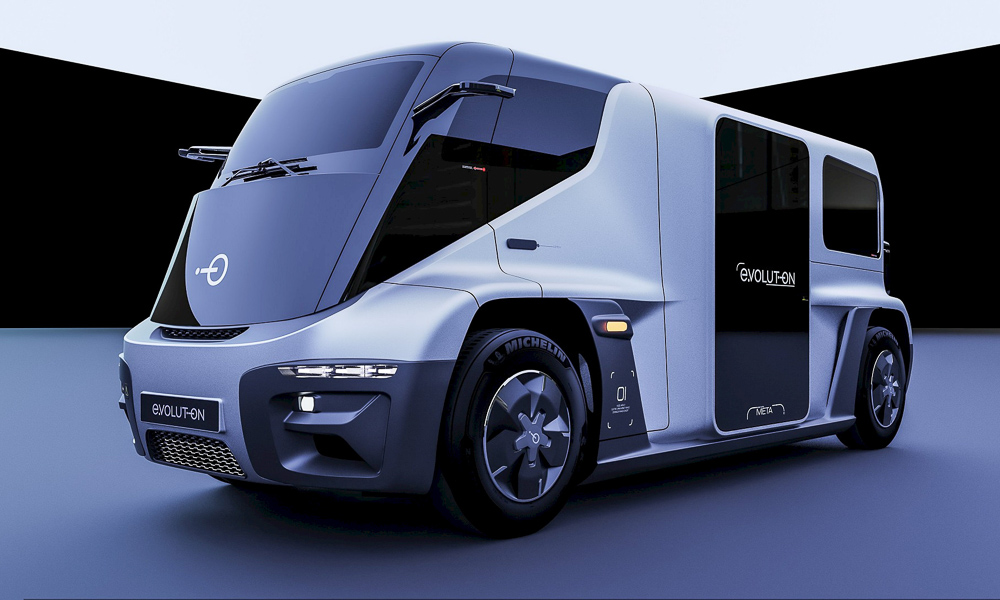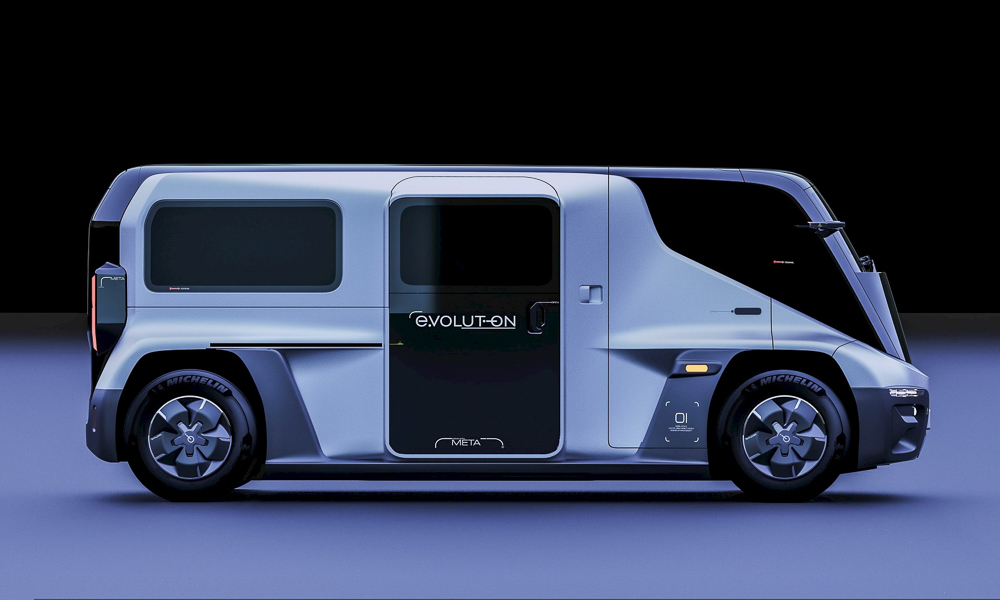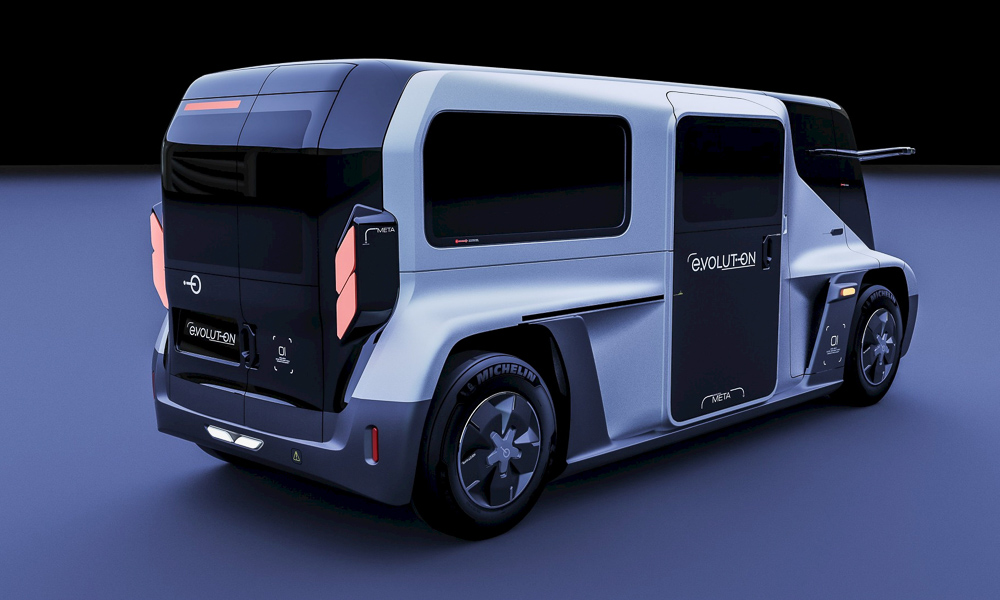 The primary target demographic of e.Volution seems to be corporate, which is also why the company refers to the car as the "shuttle" a lot in its promotional material, and why the second model, the Meta, is actually advertised as a corporate shuttle vehicle.
Meta is essentially a space-age-looking minibus that can ferry up to seven passengers around in style and high-tech comfort. It and its smaller sibling, the Space, are essentially rolling buzzword collections, but it would be foolish to put e.Volution off as a bunch of dreamers with glossy sales brochures but no real clue.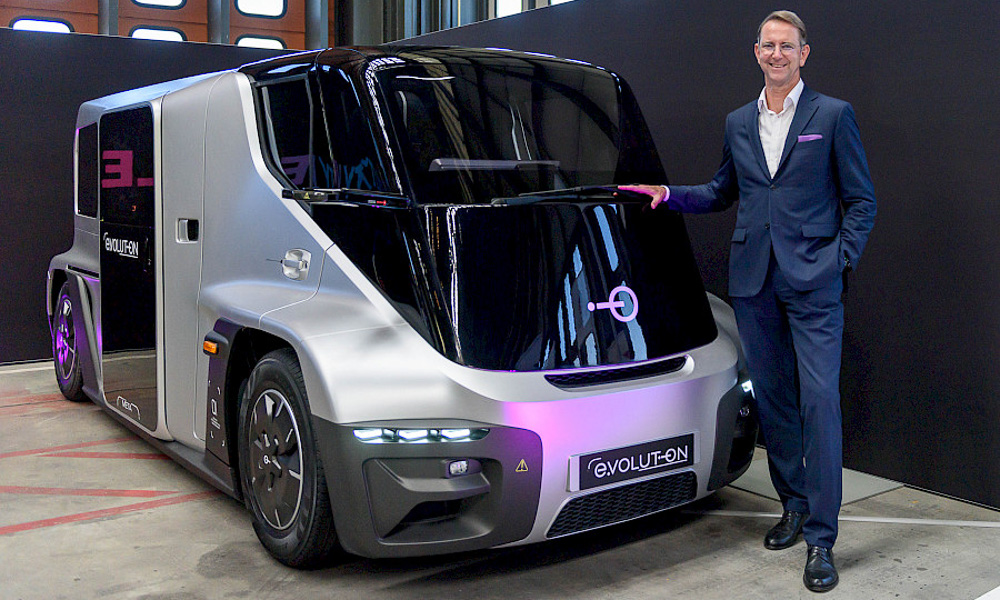 The whole C-level suite consists of terribly clever-looking Germans with doctor titles, and chief among them is CEO Professor Dr. Günther Schuh.
His CV will make your head spin, and lists being the chair of Production Engineering at RWTH Aachen University; a member of the Board of Directors of the Laboratory for Machine Tools and Production Engineering of the same university; and a member of the Fraunhofer Institute for Production Technology Aachen.
Oh, and he also initiated a science and business network that currently brings together more than 420 technology companies. That's on top of having a doctorate in mechanical engineering and business administration, plus 30 years of experience in the field.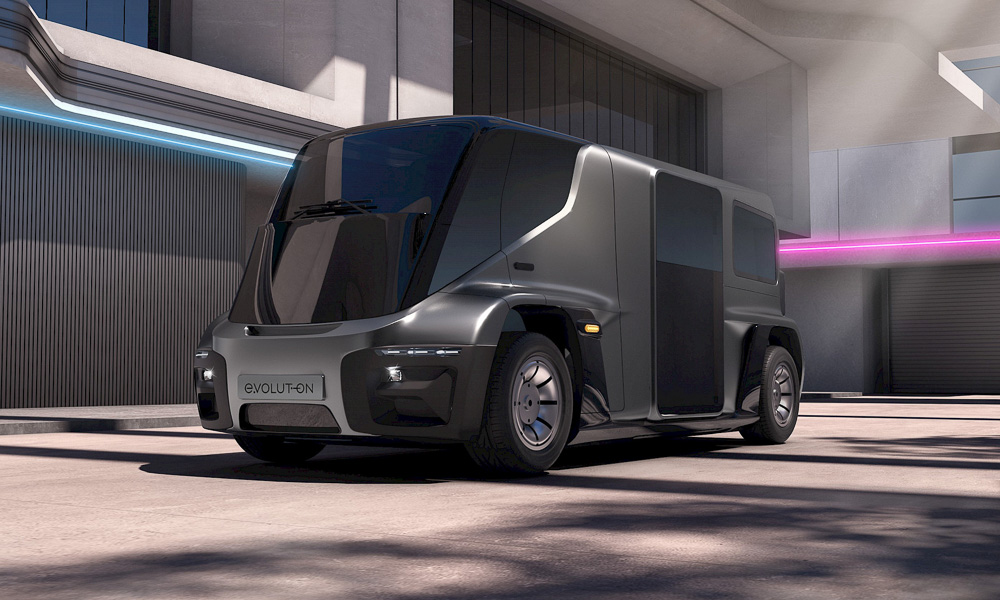 So, the brainpower is certainly there, but will the car-using public buy into the concept? Only time will tell, and the company is planning to buy itself a lot of that by using innovative and cheaper manufacturing processes.
Instead of building huge assembly facilities, the brains behind the endeavor are planning to create MicroFactories that use a scalable blueprint based on the Internet of Production, a concept also invented at the university where key staff is from. It all looks pretty good and sounds terribly clever. Now, we just hope that it will also translate to a successful reality.