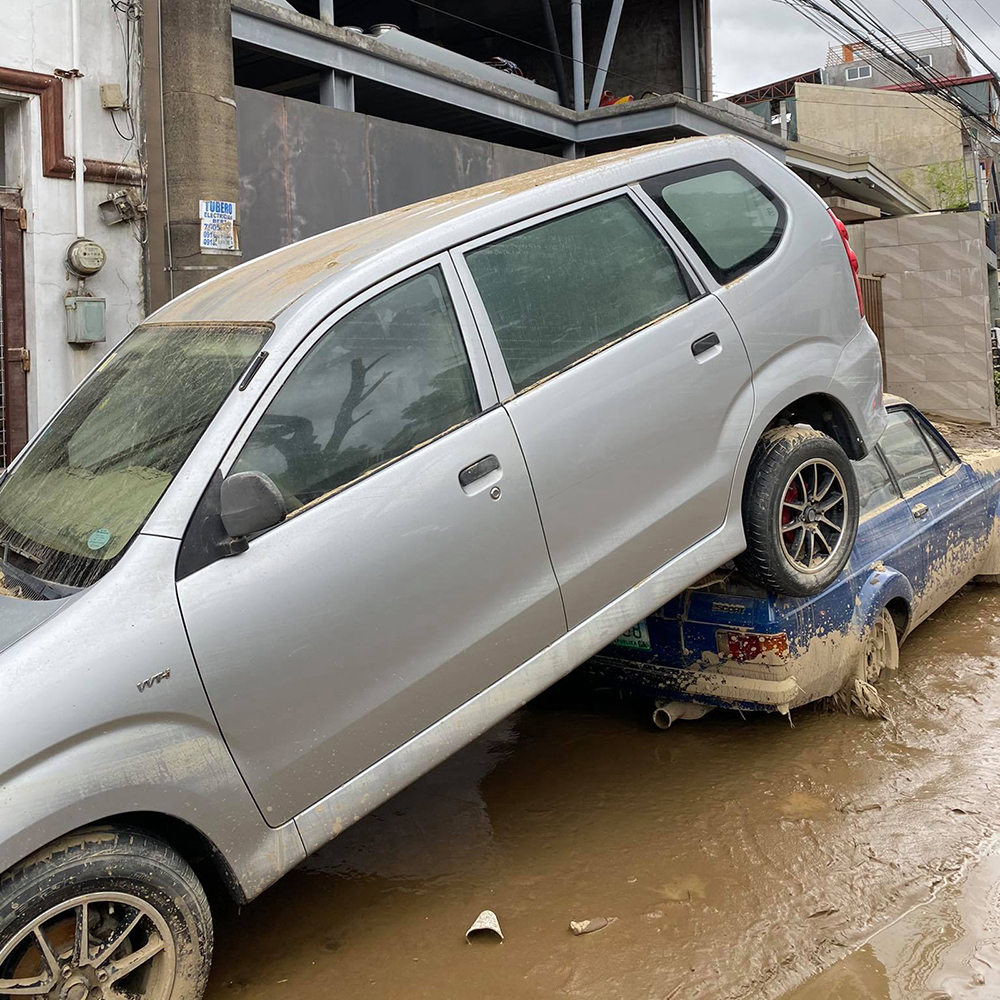 I will not pretend to fully understand the pain felt by people whose neighborhood has been flooded by a typhoon. But I have a couple of friends who used to live in Provident Village in Marikina City around the time Ondoy made landfall in 2009, and I personally saw how they slowly picked up the debris left behind the storm.
Needless to say, nothing is more important than a human life, but seeing one's material possessions damaged in the aftermath of a calamity is equally stressful. It's something I got reminded of this weekend when our artist shared these photos with our team. She went to Provident to help someone to clean a flooded house after Typhoon Ulysses, and took pictures of these cars in the area.
I know some will say these are just temporary things, but still. For many, buying a vehicle requires letting go of their life savings, so experiencing something like this must be truly harrowing—especially if there is no flood clause in the car insurance.
Anyway, we hope all of you who are reading this are safe. If there's anything you can contribute to help the victims—however small it may be—please do so.