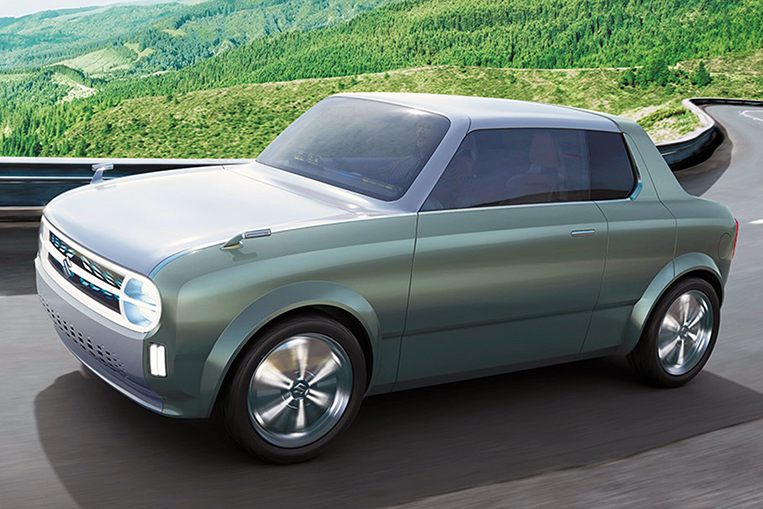 Remember the Suzuki Cappuccino kei roadster in the '90s? That car proved that people could still have fun even with vehicles in such a tiny, fuel-efficient package. The Cappuccino never had a successor, but the recent popularity of kei sports cars such as the Honda S660 has Japanese automakers experimenting with crazy ideas again—as evidenced by Suzuki's amusing concept car at the 46th Tokyo Motor Show.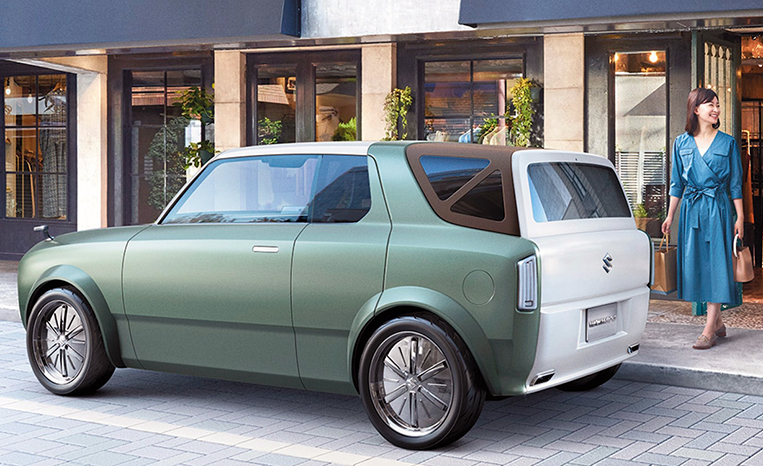 No, they didn't name the show vehicle "Latte." Instead, the concept car gets a very cute moniker: Waku Spo. But in some ways, this thing pays homage to the Cappuccino. The exterior has a retro roadster vibe to it with its long hood and relatively short trunk. The wheel arches are flared just like on classic sports cars. Mounted on the fenders are slim pods that appear to house cameras instead of traditional mirrors.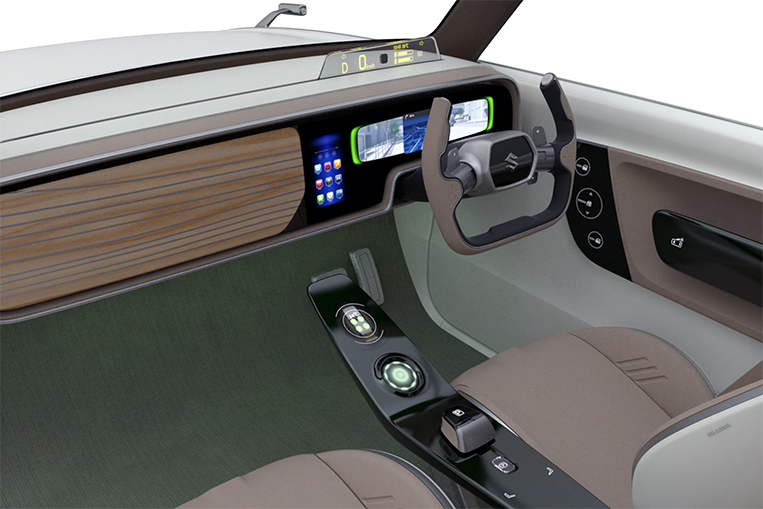 The Waku Spo is 3,700mm long, which technically disqualifies it from being classified as a kei car. That's because a simple press of the so-called Waku Waku switch transforms the vehicle into something the Cappuccino never was—a family hauler. The Waku Spo apparently has a retractable roof tucked inside the trunk, which morphs the entire ride into an MPV that's good enough to seat four or five. The idea here is that the car can become either a practical city runabout on weekdays or a fun little sports car on weekends.
Under the hood is a plug-in hybrid-electric power unit. There are no details yet on output and torque figures. Let's just say the car has all the goodness of the old Cappuccino with none of the latter's drawbacks.