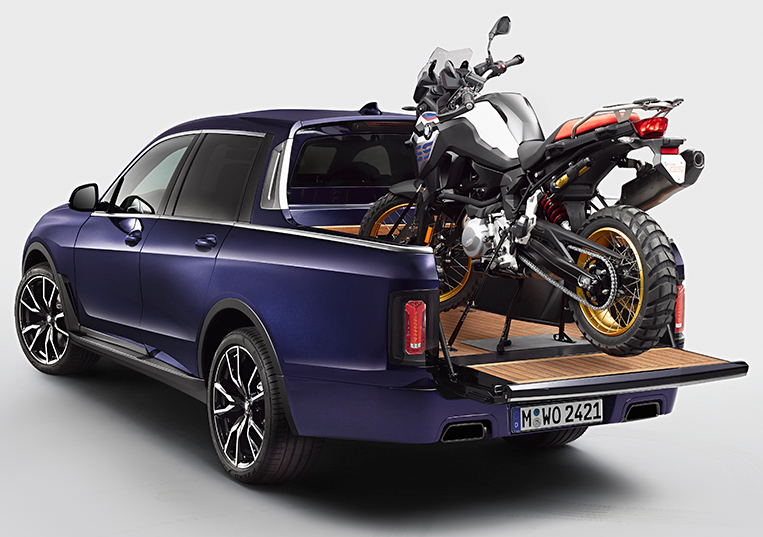 BMW is an innovative carmaker that isn't afraid to entertain unusual or even crazy ideas. A quick review of the amusing prototype vehicles the company has rolled out in the past should tell you that. So here's a new one that isn't really that unusual or crazy: a BMW pickup truck. Meet the one-off X7 Pickup, based on the seven-seater SUV the brand unveiled in October last year.
We say this is not entirely unexpected because pickup trucks are currently very popular around the world—not just in our market, where this vehicle type is now completely exempt from excise tax. And so, it is perfectly normal for a German automotive firm to have ambitions of joining the highly profitable pickup segment with a versatile workhorse of its own. Oh yes, even a luxury one. Because if regular folks with regular bank accounts can enjoy off-road vehicles that boast cargo beds at the back, why can't prosperous folks with prosperous bank accounts?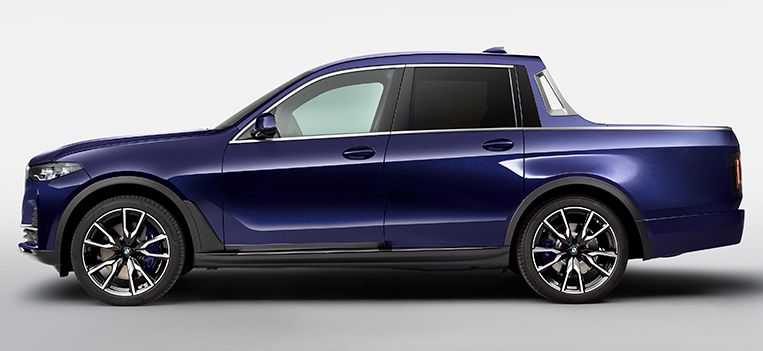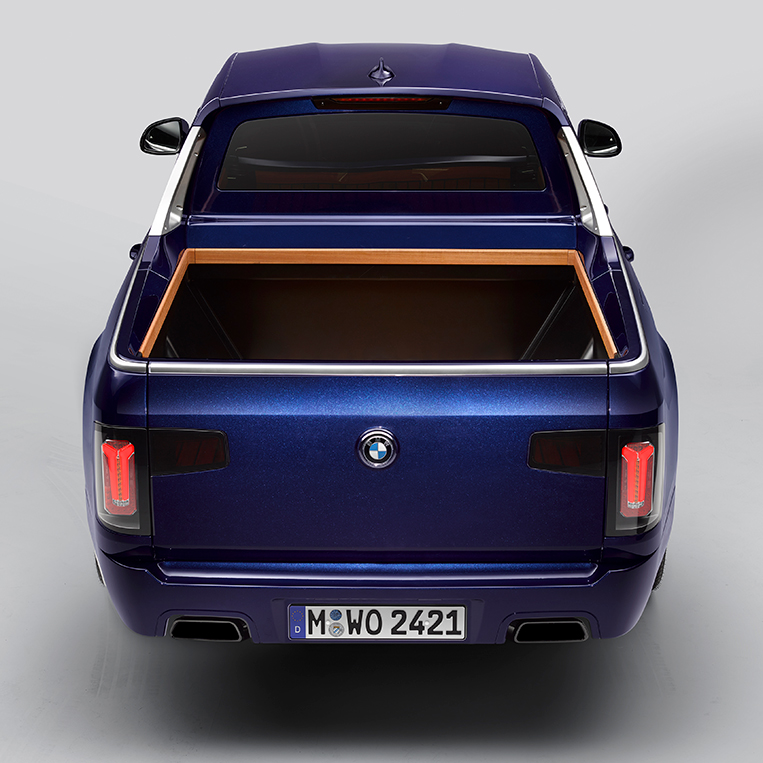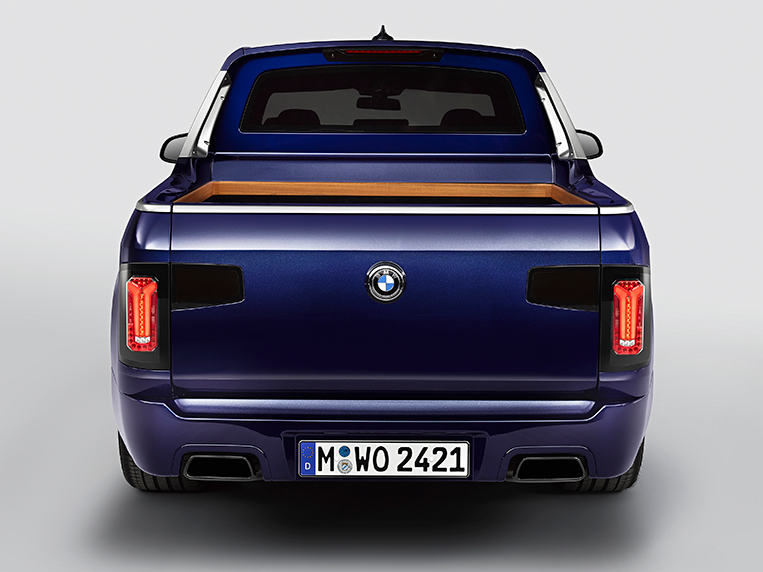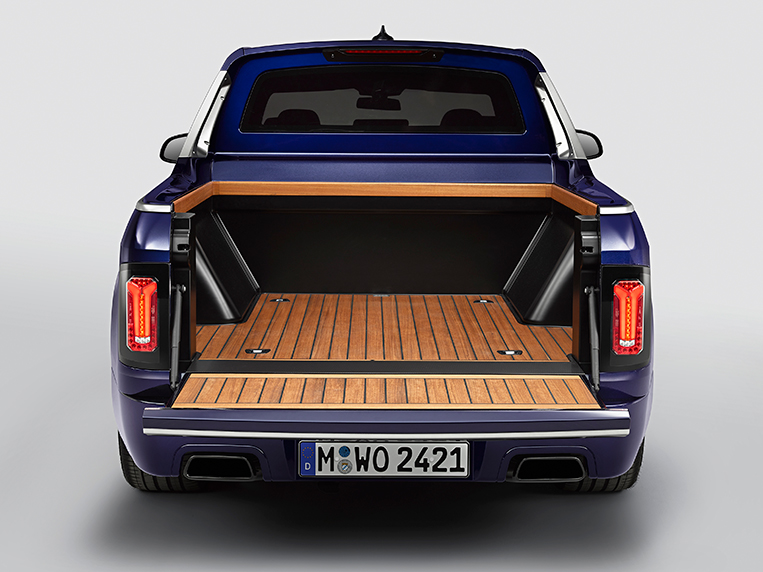 The X7 Pickup, unfortunately, won't be available even to wealthy customers anytime soon. This is just a one-of-its-kind concept study courtesy of BMW Group's vocational trainees "in cooperation with the Concept Vehicle Construction and Model Technology divisions at the BMW Munich plant." What's truly impressive about all this is that it apparently took 12 of these trainees just 10 months to develop the X7 Pickup from coffee-shop banter to actual show-car form. A fact that must be somewhat embarrassing for Mercedes-Benz, which chose to simply rebadge the Nissan Navara to come up with the so-called X-Class.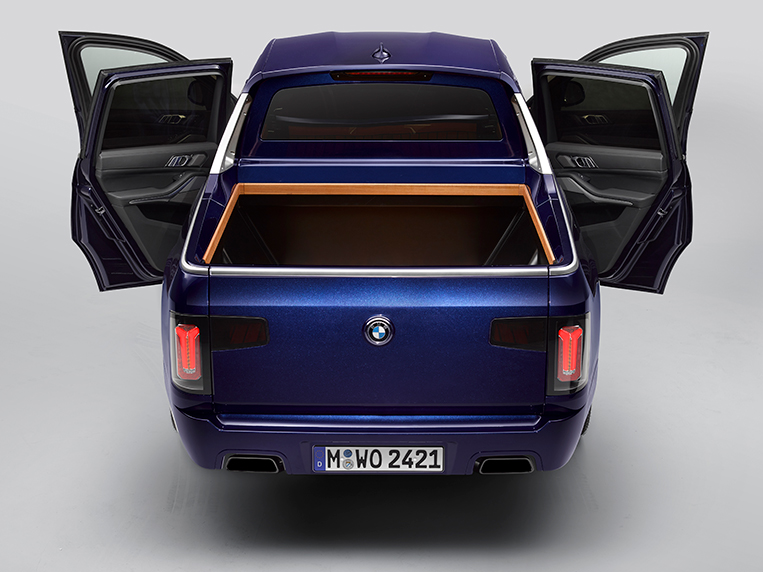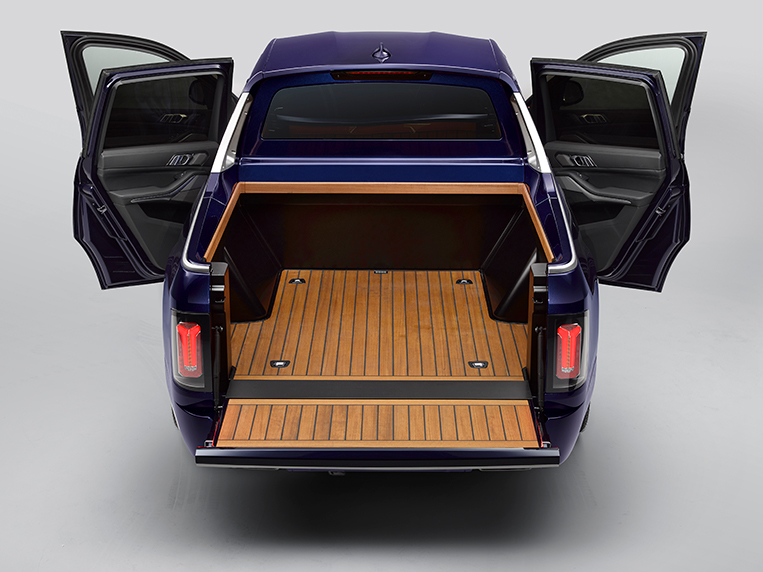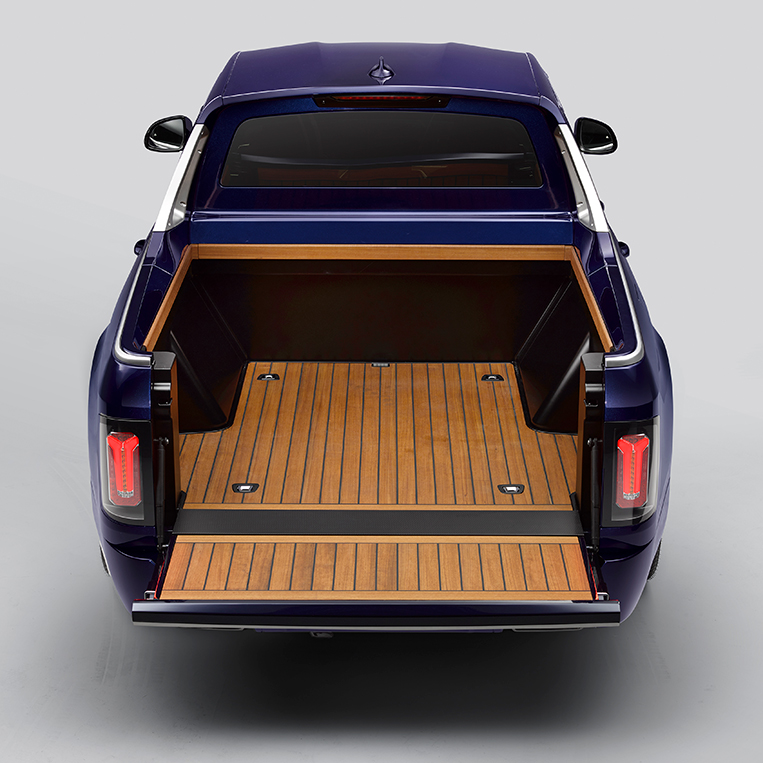 Naturally, the highlight of the vehicle is its cargo bed, which has a loading room length of 140cm when closed and 200cm when open. And thanks to the generous use of carbon fiber on the roof, the rear doors and the rear lid, the X7 Pickup actually weighs 200kg lighter than the X7 SUV—in spite of a body that is 10cm longer.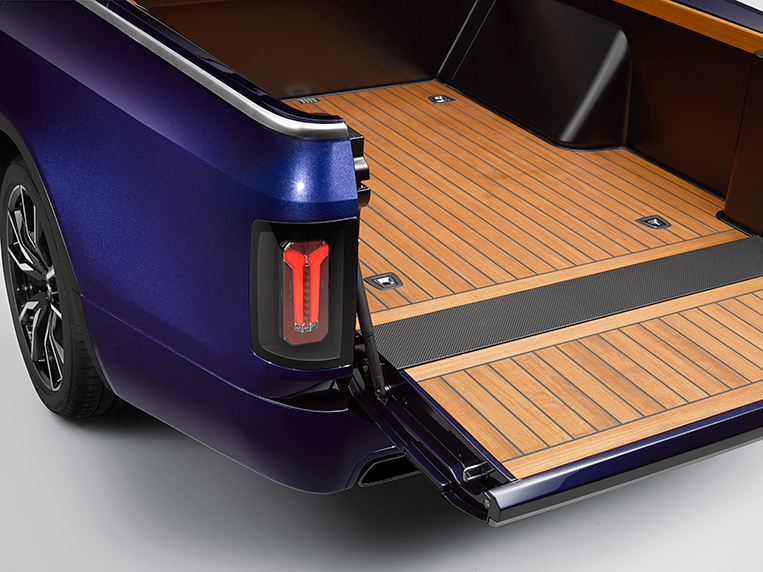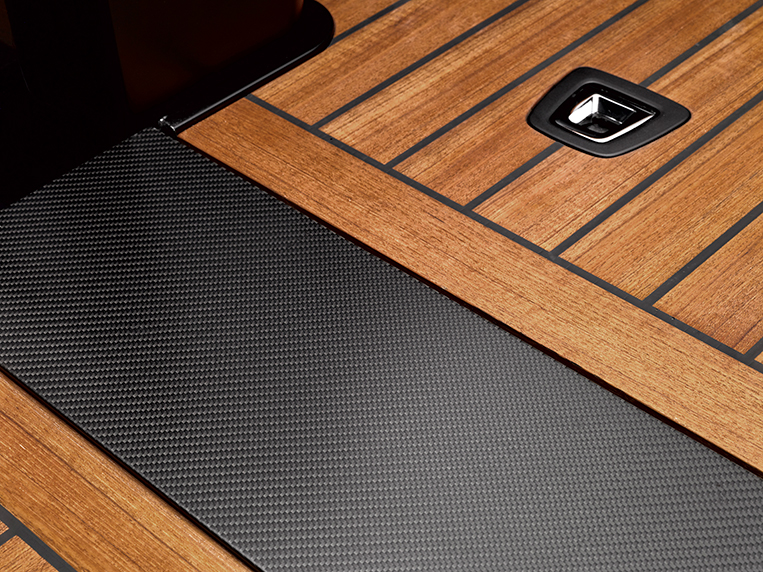 Because this is just a show car, the X7 Pickup has a cargo bed that features handcrafted and fine-polished elements, including the teakwood cladding of the loading area. The vehicle was premiered the other day at the "BMW Motorrad Days" event in the Garmisch-Partenkirchen ski town of Bavaria.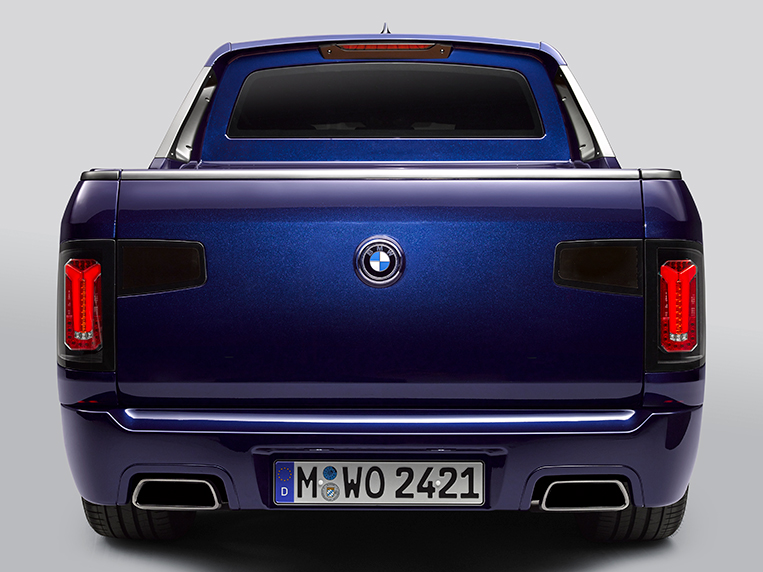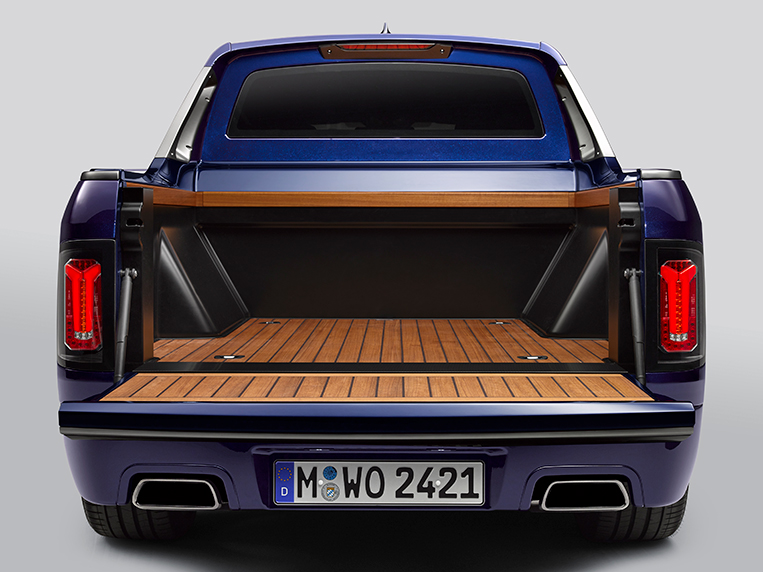 Recently, we were fascinated to see a Ford Ranger Raptor hauling two Ducati motorbikes along EDSA. Turns out nice pickup trucks transporting two-wheeled adventure toys might soon be a thing. BMW is now probably considering building one for you.