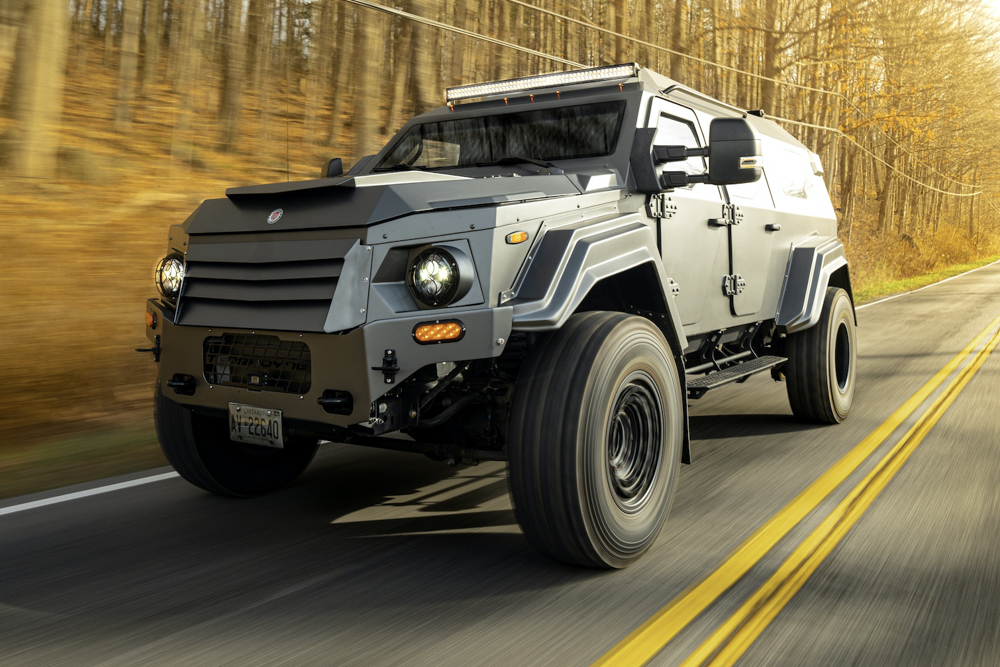 There are two approaches when buying armored cars. There is the discreet armored sedan or SUV, and there is the literal tank on four wheels. The Terradyne Gurkha LAPV falls under the latter segment, and one is currently up for auction by Collecting Cars.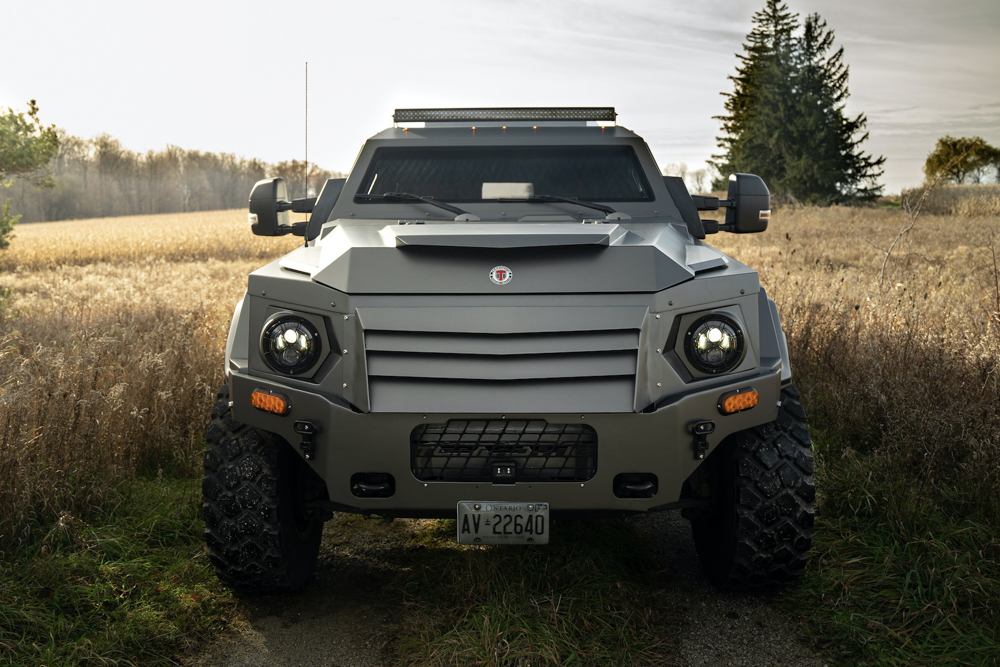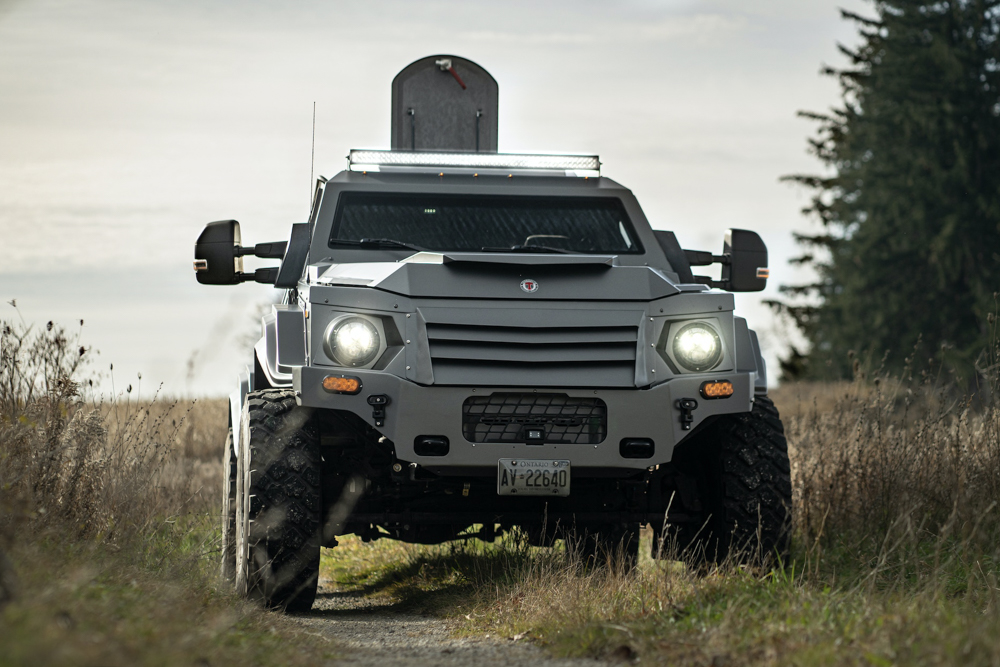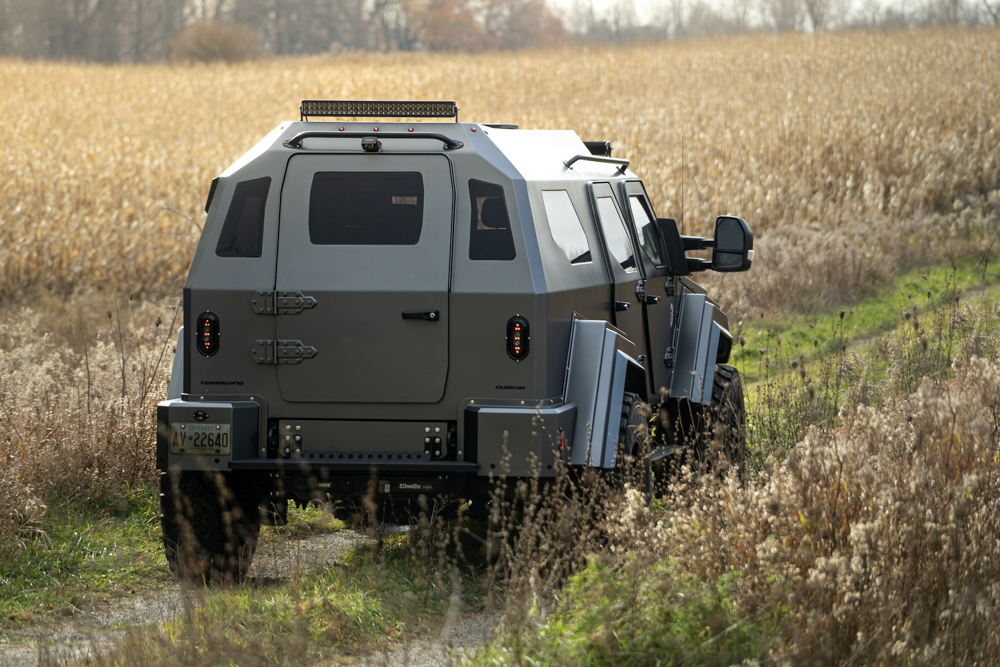 This vehicle is built by Terradyne Armored Vehicles Inc., a Canadian company that specializes in vehicles like these for law enforcement and military purposes. LAPV is an acronym for Light Armored Patrol Vehicle, which makes it easy to guess the Gurkha's original purpose.
This one, however, is a civilian model. So instead of a simple interior with gun cabinets and ammo boxes, there's a luxurious cabin that can seat six. It's slathered in black and red leather (with quilting and contrast stitching), and has heated front seats, an Alpine audio system, a battery charging system, an intercom and external loudspeakers.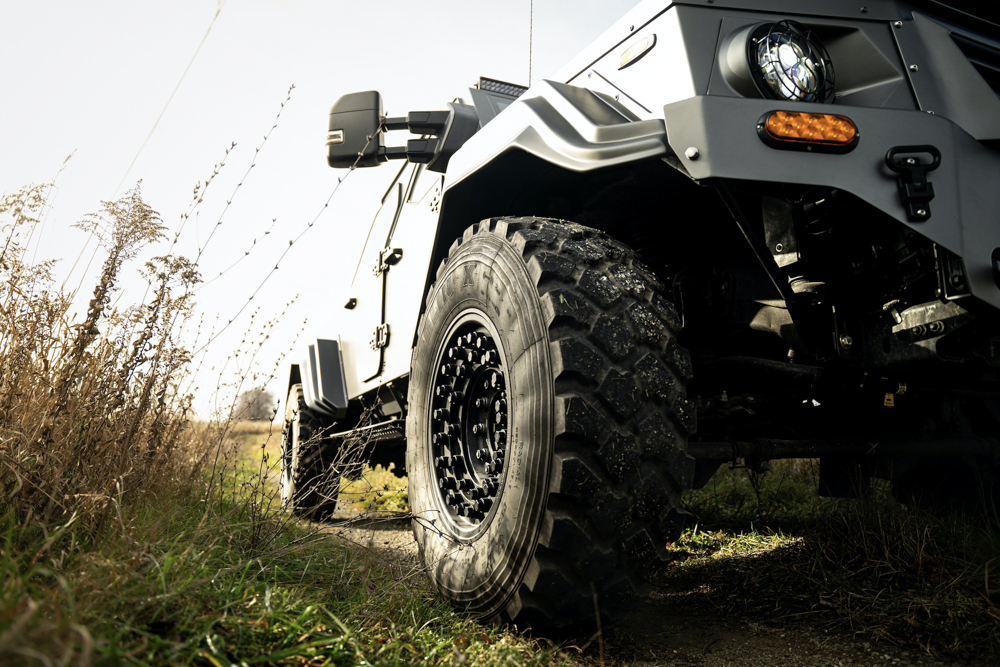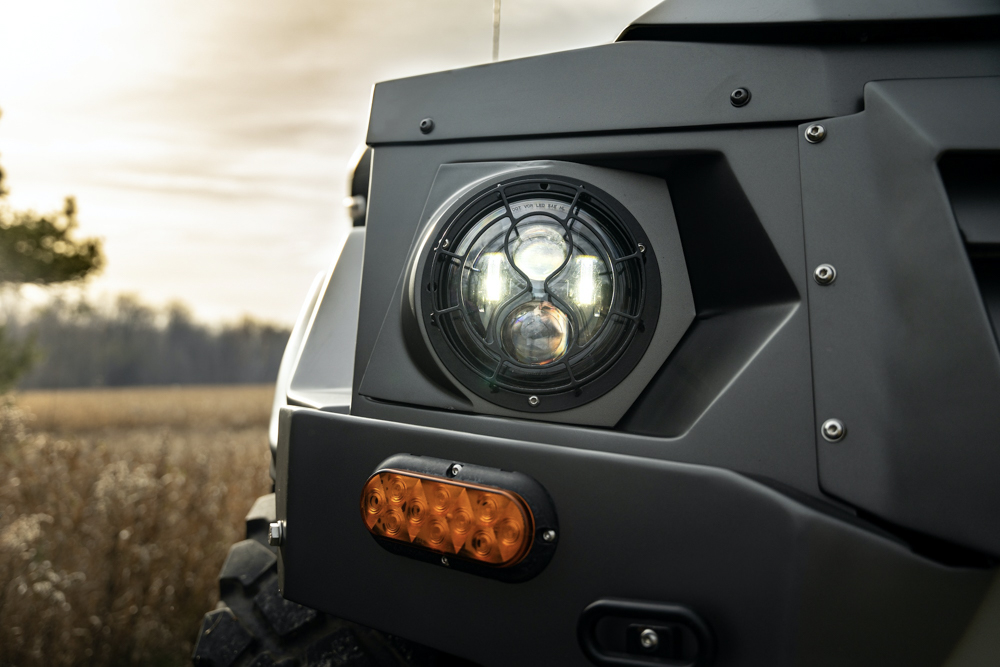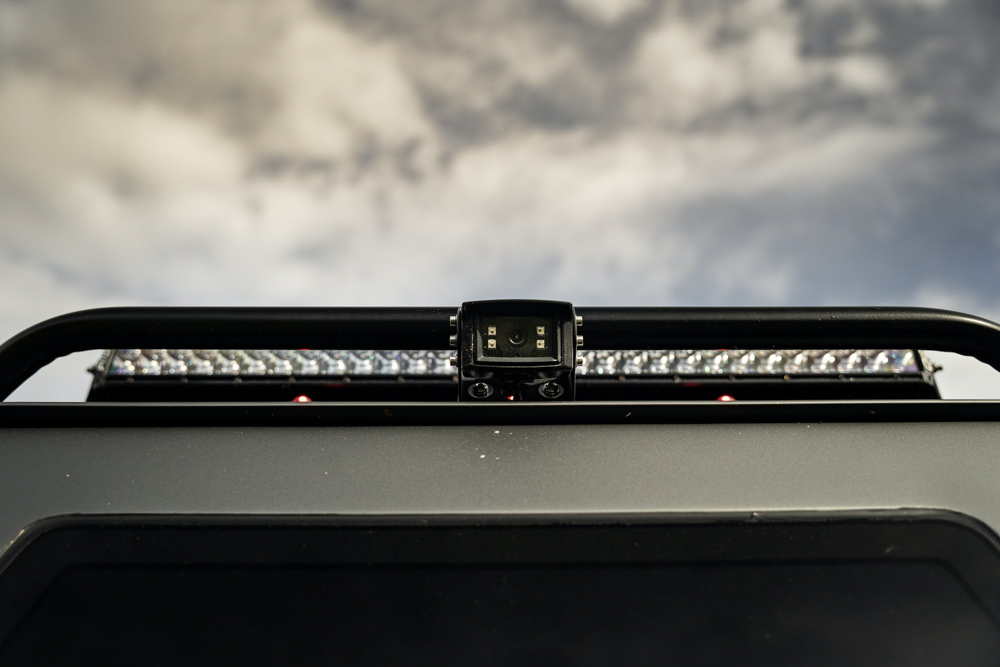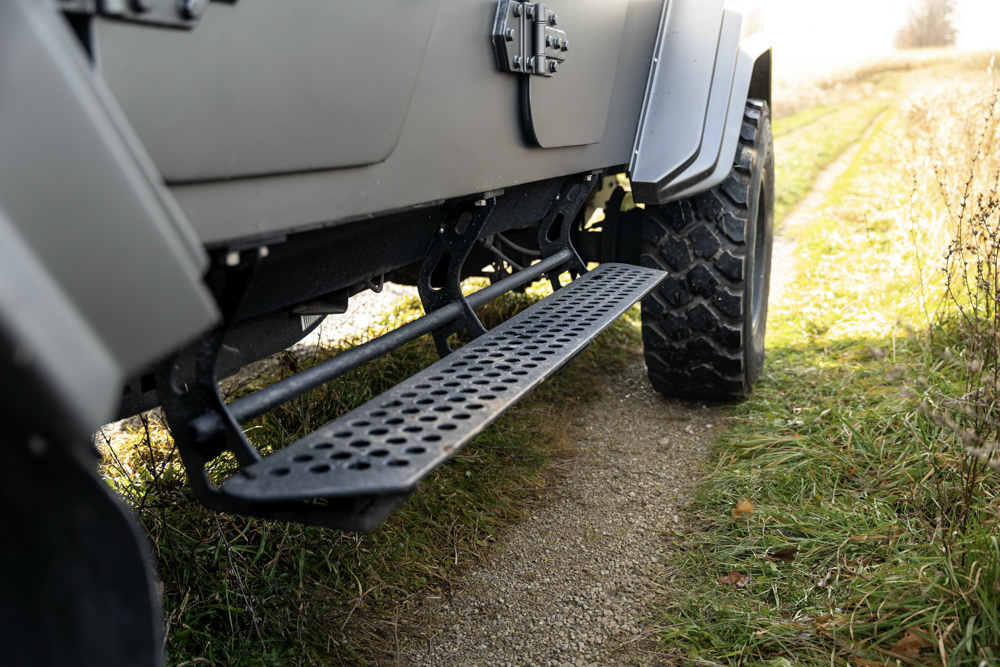 This vehicle's body panels are armored to at least B4 level, which is capable of stopping .44 Magnum rounds at close range. It also has LED lighting all around, cargo tie-downs, steel guards, and a full-size spare tire at the rear. The wheels are 20 inches in size, and all have internal bead locks.
You might notice the Ford instrument binnacle. No, it's not a case of using OEM parts to save money. Underneath the Gurkha's body armor is an F-450 Super Duty truck. This means that a lot of the underpinnings and interior bits have been carried over from the base vehicle.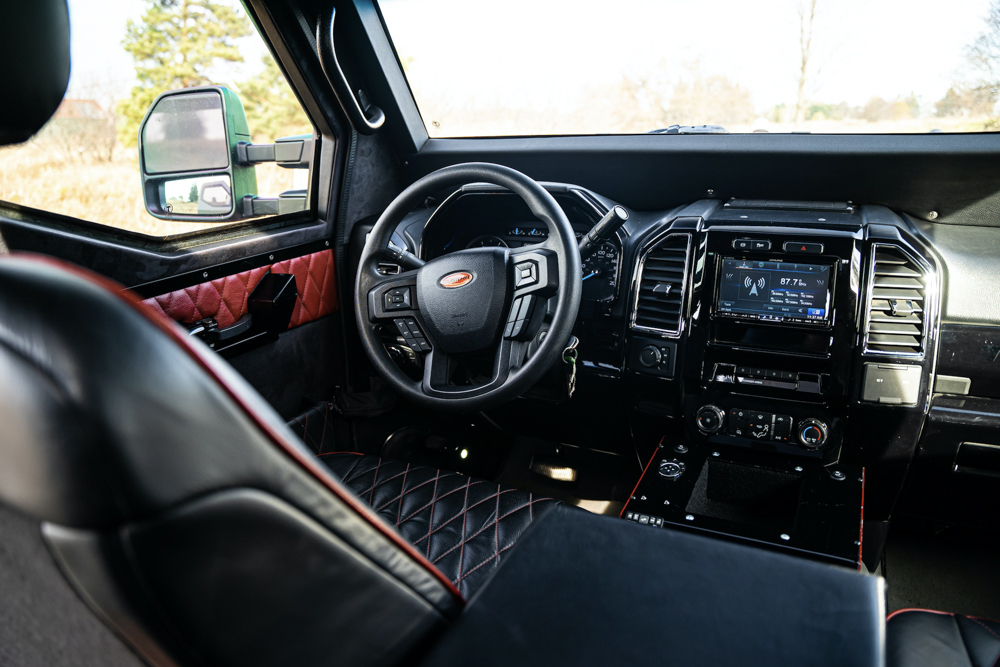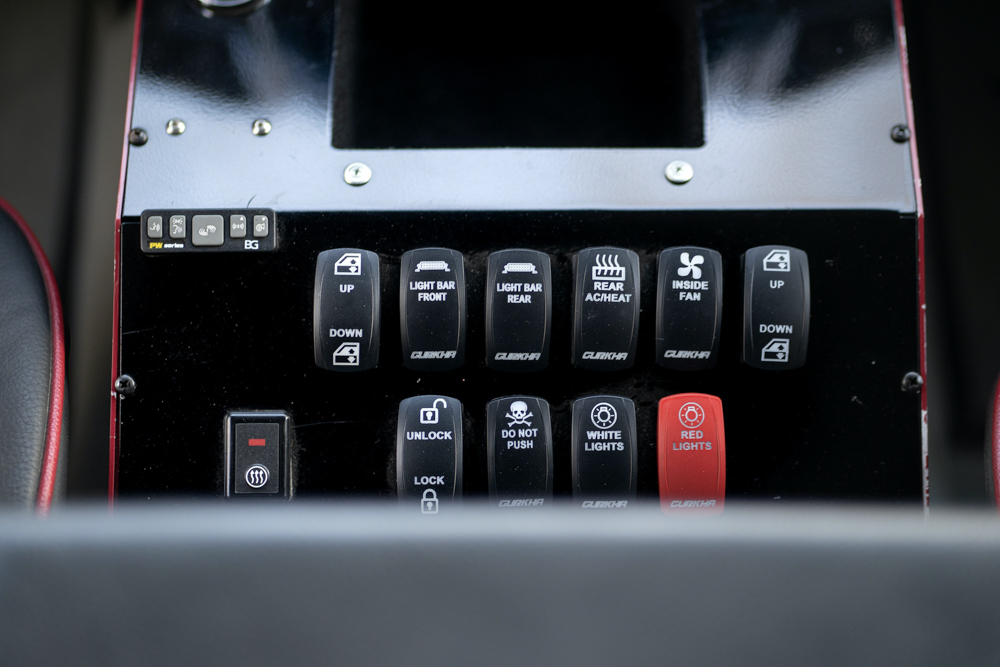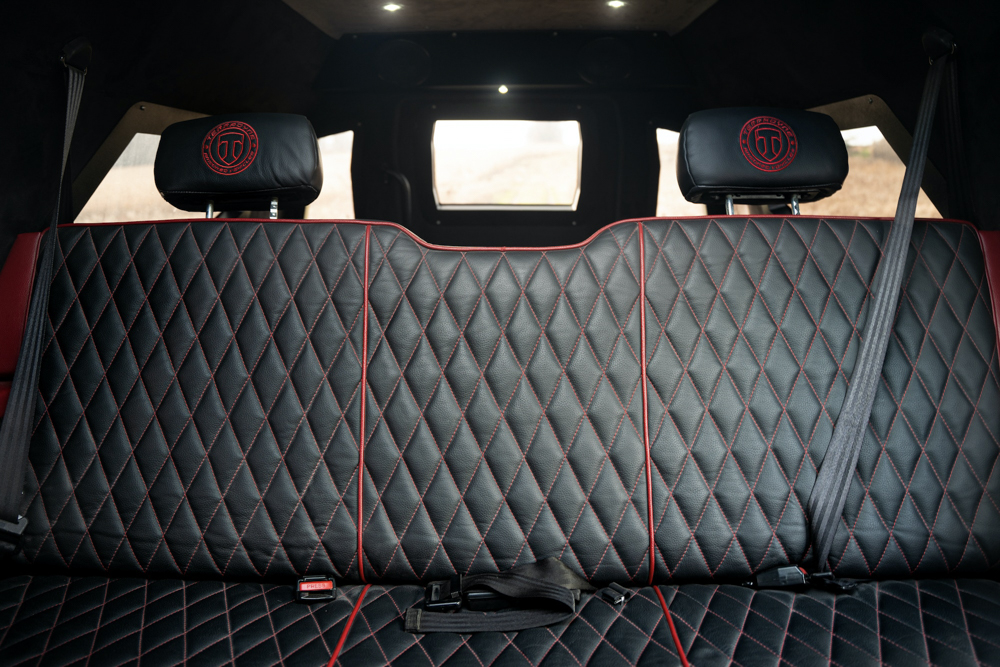 The engine is a 6.7-liter Power Stroke V8 turbodiesel mated to a six-speed automatic transmission. It's no speed demon, but the output of 330hp and 1,017Nm is enough to propel this armored beast to 130km/h. There's a primary 182L fuel tank and a secondary 364L fuel tank to keep it running for longer.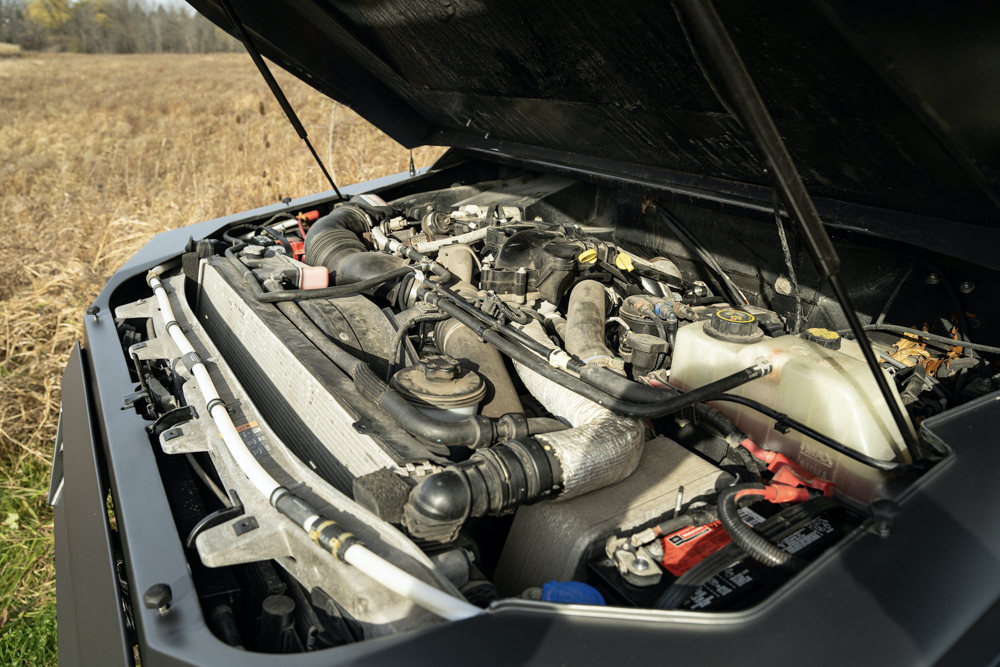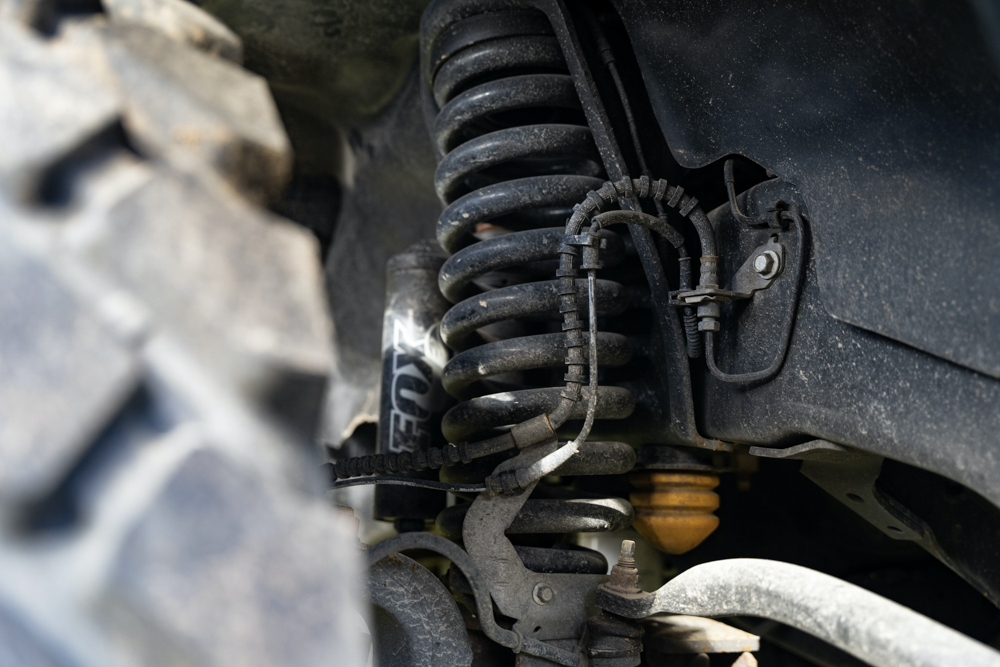 This vehicle has 25,335km on the odometer. It also has an off-road package which consists of Fox shocks, a heavy-duty winch, a front differential lock, and a high-output air compressor.
The current highest bid? $150,000 (P7.54 million) as of this writing. If you're interested, you have until Monday (December 13) before the hammer falls on this luxurious beast of an SUV.